The 3rd of March is supposed to be the release date of the Final Fantasy VII Remake. Due to some extra polishing, the long-awaited title will take an extra month. Which is fine for fans, since they are used to waiting for Final Fantasy titles to drop.
But a total refurbishing of a classic 1997 JRPG that made the genre incredibly mainstream? Based on what we've played, seen, and heard so far, this may be the jump-start and "rebirth" the series needs, especially with the new stuff that's in tow.
This used to be something an FF veteran like me joked about a decade ago when we thought Square Enix was out of ideas. What a funny world we live in.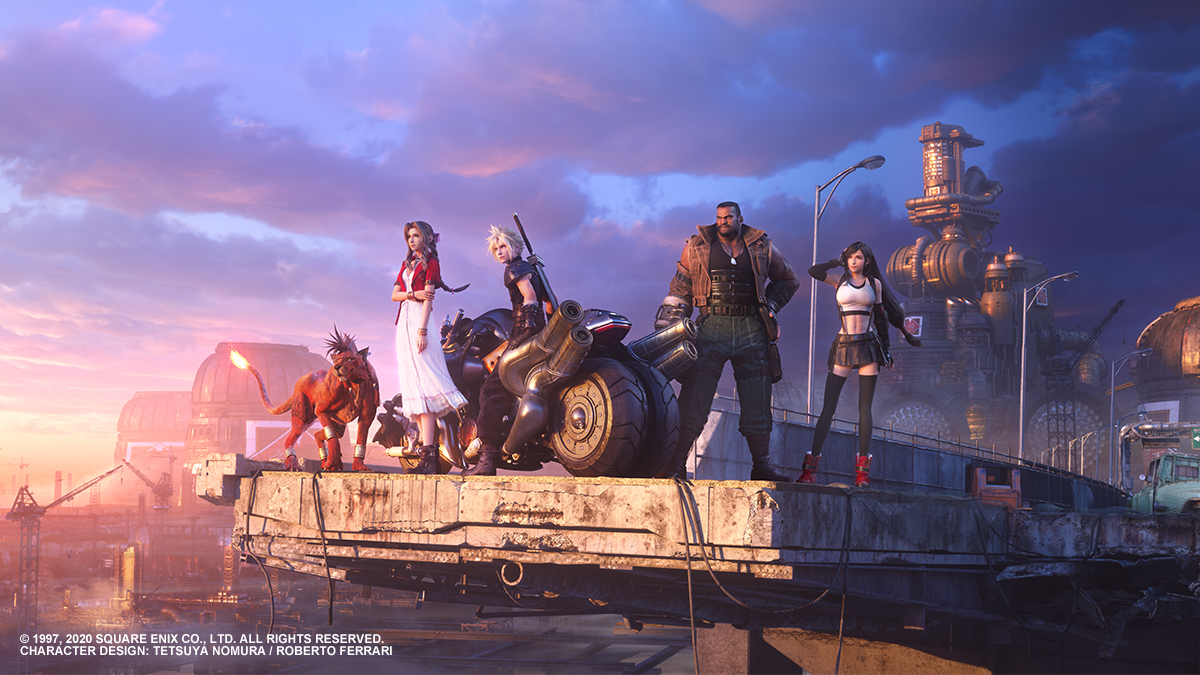 Square Enix is spinning the proverbial slot machine and hoping it comes out 7s with its new take on a classic story. There is a lot more than meets the eye as the company and its developers added a whole lot of Midgar-related stuff to do.
For context, the Midgar section of Final Fantasy VII was about 5 to 6 hours long and only made up about 10% of the entire original game's adventure. And the remake didn't make a secret about itself being episodic and representing every facet of Final Fantasy VII.
In this first part of an ongoing adventure, there is a LOT to do. Apart from the overhauled combat system which is a modified version of Crisis Core: Final Fantasy VII with parts of FF Type-0 and FF XV shoved in for good measure, there's more materia, new cutscenes, and a weapon skill tree.
Yes, FF7 now has a weapon skill tree. It's pretty important given that the meat of the game is its combat.
Active Time Babble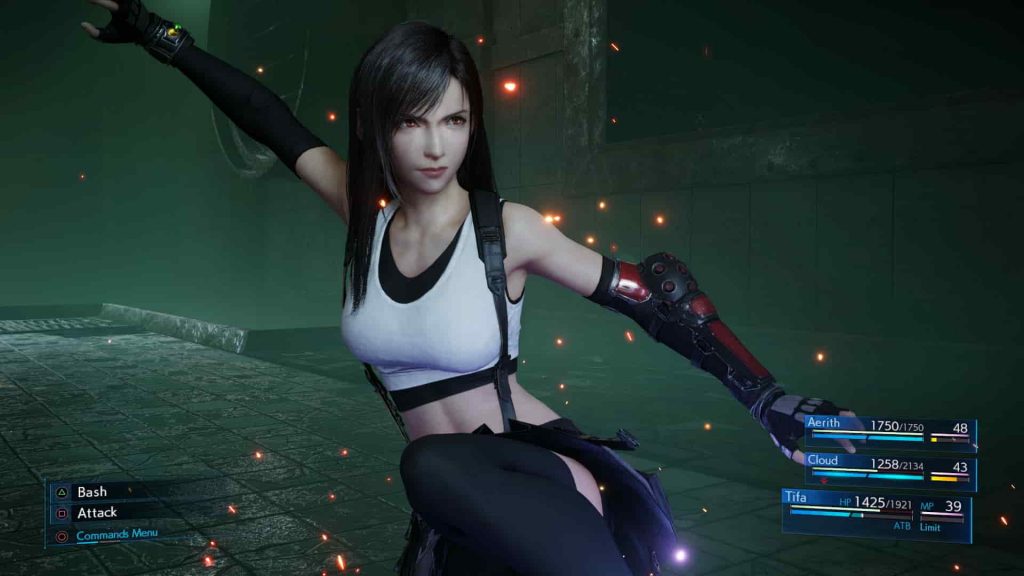 If anything, the remake's Tactical Mode combat system will be the remake's biggest draw. In fact, this aspect may potentially supersede the original in the gameplay department. You see, all your fighting is done in real-time; you control a point character (by default, Cloud) as he walks and explores the area he's in. When he encounters enemies, he draws his sword and can proceed to slash his way through the opposition. He can also cast spells and use his skills via a menu system, which slows down time to a crawl as you select what you need to hinder foes & buff up your party.
Each of our heroes feels and plays differently. Cloud is your standard melee swordslinger with a few spells to toss out, Barret shoots enemies down with rapid-fire ranged attacks, and Tifa can dart around the battlefield and dish out fast-hitting combos. Aerith heals and occasionally casts a charged wind elemental attack. Without her, your team may not make it out alive.
The game's system showcases its strength when fighting the main bosses. Remember the Air Buster and Abzu/Aps bosses in the original? Now you have to fight them in action setpieces while juggling between real-time attacks and time-slowing menus & spell selection to stand a chance.
You'll need to plan ahead and coordinate attacks, as well as switch around to different characters. Sure, the AI can do their job, but it's better if you micromanage if you want to get a better ranking in combat. Nothing's better than switching between Cloud's hard-hits and Limit Breaks, and then switching back to Tifa to keep enemies off of Cloud with quick strikes and Whirling Uppercuts to end combos.
This is all the more apparent when you have Aerith. Her primary role is healing, buffing, debuffing, and casting Tempest without being interrupted. When fighting Abzu, she basically needs to stay in the rear while Cloud and Tifa provide the offensive.
This is also an RPG with dungeons to explore, so you'll have to fight through a number of soldiers from SOLDIER (heh) and climb up the building. You'll even have a chance to tweak battle conditions before a fight; before fighting Air Buster, you'll have a chance to tamper with it by finding a keycard, searching for a specific room with the robot's terminals, and then take out any of its key components to tilt the fight to your favour.
You will completely miss this if you choose to beeline to the boss, so at the very least, the game encourages you to explore alternate paths in one of the many terrorist missions and get the most out of it.
A Crisis In Its Core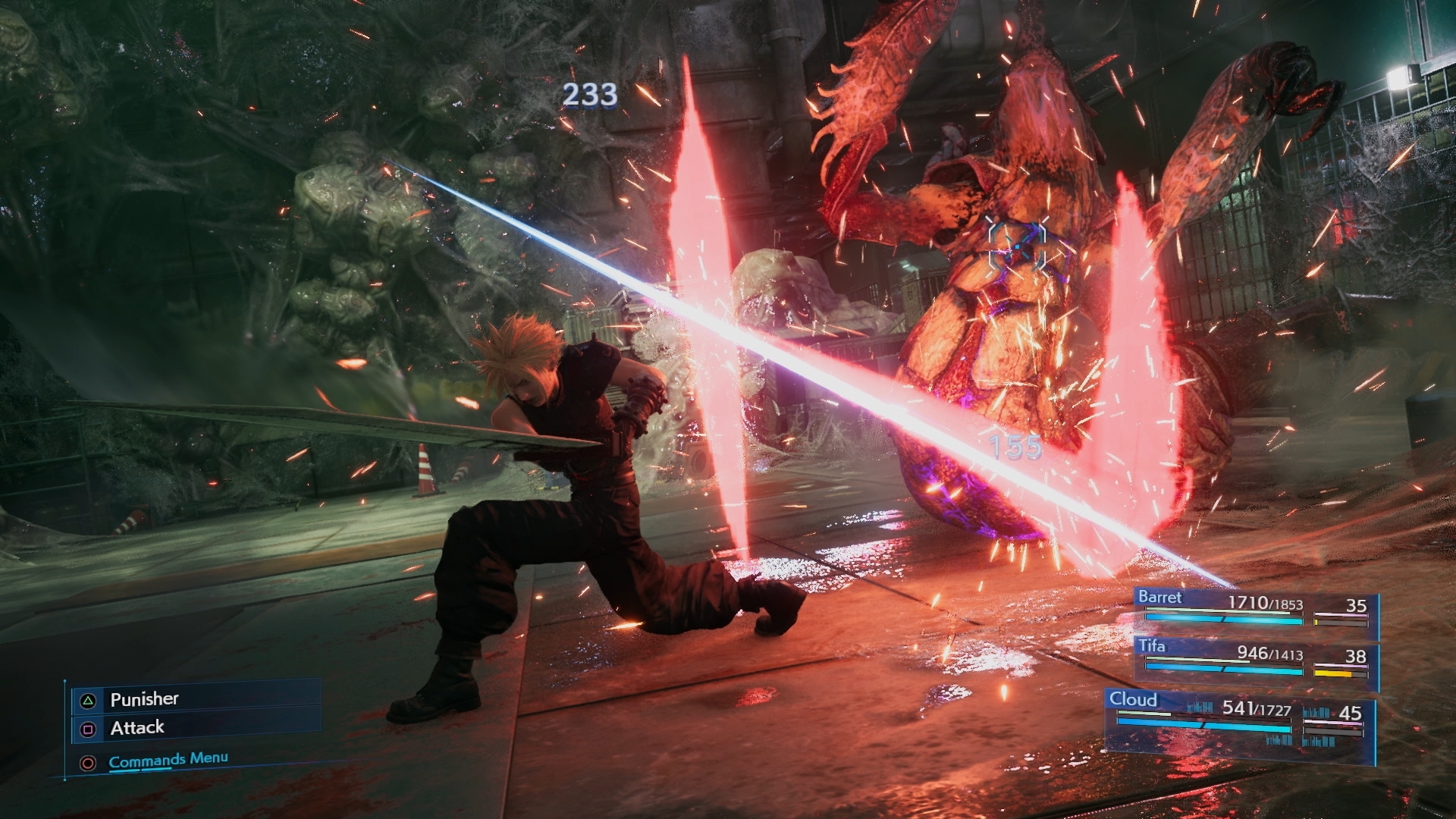 What most players fear out of the Final Fantasy VII Remake is the fact that they're getting 1/6th of the original game. It's like how Metal Gear fans felt when they played Metal Gear Ground Zeroes; they're playing part of a bigger story that should be fleshed out more and somehow getting charged quite a substantial amount of money for it.
We'd go as far as to compare this with Blizzard's StarCraft 2 trilogy, where the game's story is divided into three parts over the course of a few years. While it's meaty and does make sense competitive-wise (updates, balance tweaks between trilogies), it does ruin the flow and pacing of the single-player campaign.
It's arguably worse here in the remake because fans know how Final Fantasy VII's story starts and ends. Consider this: when players got out of Midgar for the first time in the original Final Fantasy VII, they received not only a breathtaking look of the entire world but also experience the remaining 25 hours and more adventure out of it.
Every minute scene in the original is essentially expanded to half an hour of cutscenes and talking heads. Some fans may like what's being revised & updated, but it's more of an apologetic feeling at best when Square Enix should know better.
We may end up getting an entire kick-ass 200-hour gorgeous-looking action RPG by the end of 2030. A hyperbolic declaration, yes, but given the company's history with game releases, it's not outside the realm of plausibility.
An Advent For Children?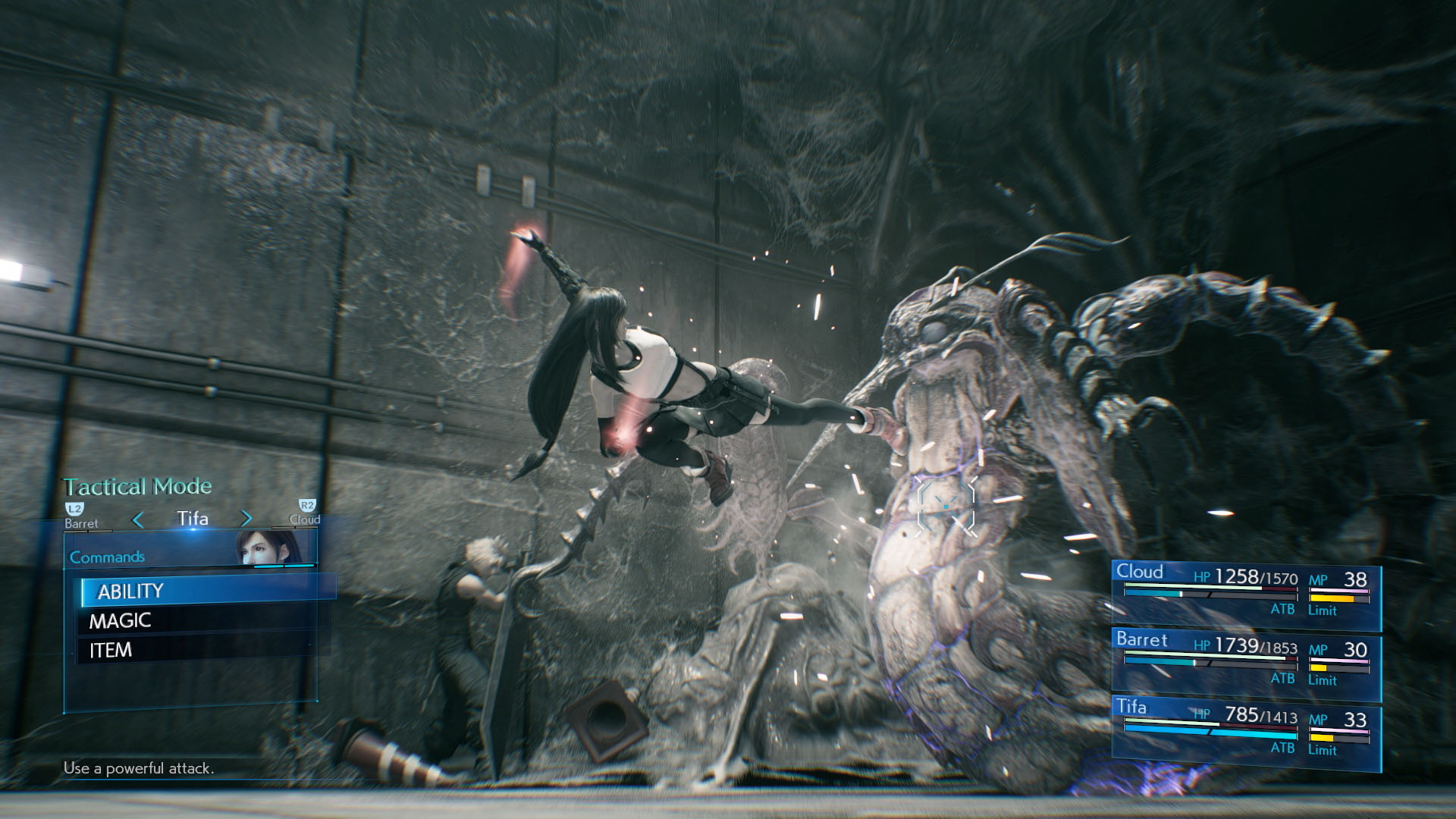 No doubt about it: Final Fantasy VII Remake is going to feature a ton of easter eggs for avid fans to chow down and enjoy (like the image below). However, being a part of a larger trilogy or even a "something-logy" may make some astute JRPG fans feeling a little disillusioned at this turn of events, especially if all they're getting is just Midgar.
Though to be fair, it's still quite a wild ride so far especially with a solid reiteration of the combat and a lot to explore. No doubt anyone who hasn't even touch or heard of the original Final Fantasy VII or just played bits of it will be enamoured if the few hours of gameplay here is indicative of the full game.
Note to Square Enix: get a time trial/Arcade Mode ready so that we'll be replaying boss fights & key action scenes while putting up our ranks on leaderboards.
Stay tuned for our upcoming review on April to find out if this first part of a supposed trilogy is worth spending RM200+ for.
Related