By Kenn Leandre|March 10, 2020|
The biggest inquiry whenever we hear about a new battle royale game is always the size of the map. The developers can include all the features they want into their battle royale game but the decider whether a battle royale game is gonna work or tank relies heavily on the map it is being played on.
Leading up to the release of Call of Duty: Modern Warfare's battle royale-dedicated mode, 'Warzone' which drops tonight (or tomorrow morning for those who haven't purchased the game), we now have a glimpse of the map we will be dropping in thanks to a bunch of YouTubers who got an early look of the mode recently.
[youtube https://www.youtube.com/watch?v=0E44DClsX5Q&w=560&h=315]
CoD-dedicated YouTuber Inkslasher got into depth with his latest video to describe the in-game locations. These include elements seen previously in several Ground War maps such as Krovnik Farmland, Tavorsk District, and Karst River Quarry.
Feast your eyes on the map where 150 – yes, 150 players are dropping in for some mega carnage. We aren't sure how does the size compare with other battle royale maps but by simply eyeballing it, the map should be around the size of what we are accustomed to on PUBG.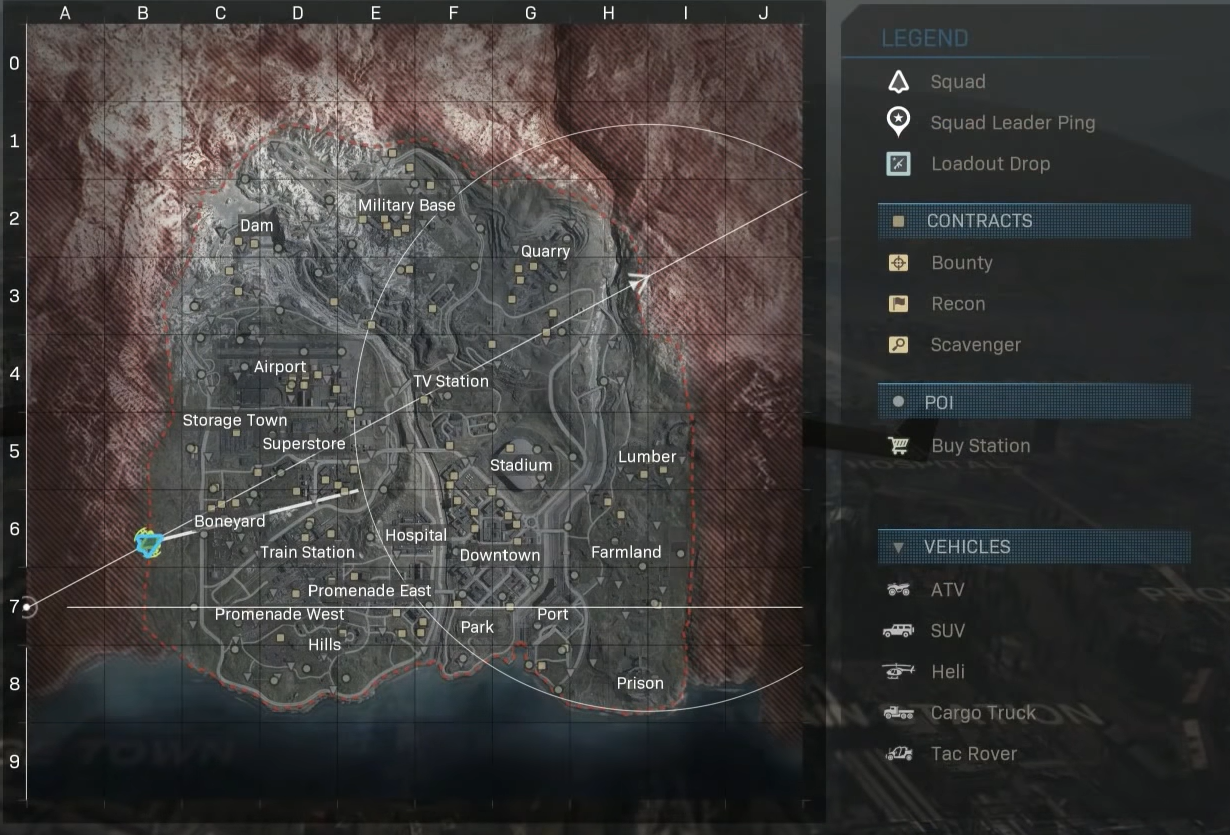 As shown on the map, vehicles are available throughout alongside in-map points of interests such as Buy Stations and contracts which awards players with killstreaks, in-game currency and special items.
Call of Duty: Modern Warfare's battle royale mode 'Warzone' drops tonight, free to play on all platforms. And yes, you can play the game as a standalone without owning Modern Warfare. The full video can be viewed below:
[youtube https://www.youtube.com/watch?v=Yr9wdHnQqzA&w=560&h=315]
---
Related