Assassin's Creed Valhalla Creative Director Addresses Recent "Gameplay" Kerfuffle
While we didn't take much issue with the recent Inside Xbox next-gen gameplay showcase, many others did. Especially with Assassin's Creed: Valhalla's blink-and-you'll-miss-it gameplay snippets.
Yep, that's a LOT of dislikes for a hotly-anticipated AC game.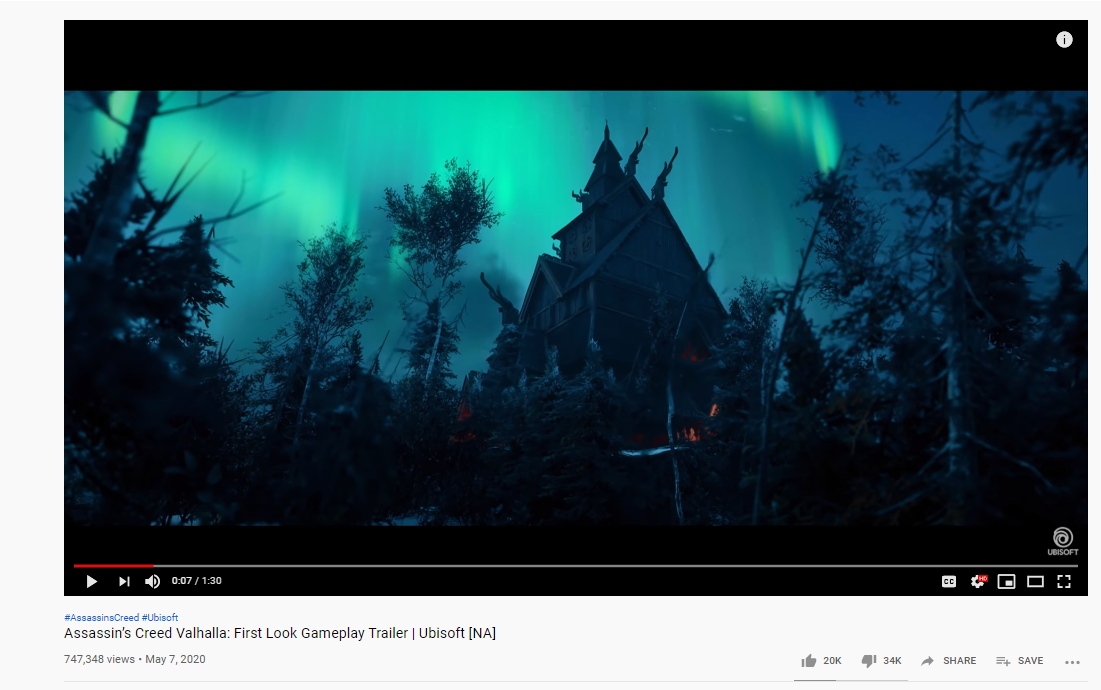 The game's creative director Ashraf Ismail and Xbox marketing head honcho Aaron "Xbox Series X Fridge" Greenberg said amidst the backlash that there will be in-depth gameplay coming soon. Their justification was this was all a marketing plan, urging fans to be patient.
https://twitter.com/AshrafAIsmail/status/1258539675947429889
This isn't going to affect AC Valhalla's long-term plan, seeing as people WILL buy an AC game unless it isn't anything like the past two entries. We're all for hype, but next time, do prep for something longer than 2 minutes that's substantial.
Related