After the previous news blowout, Bungie recently released a roadmap detailing what's going to happen this week and the next few months in Destiny 2. 
Here's the Season of Arrivals roadmap.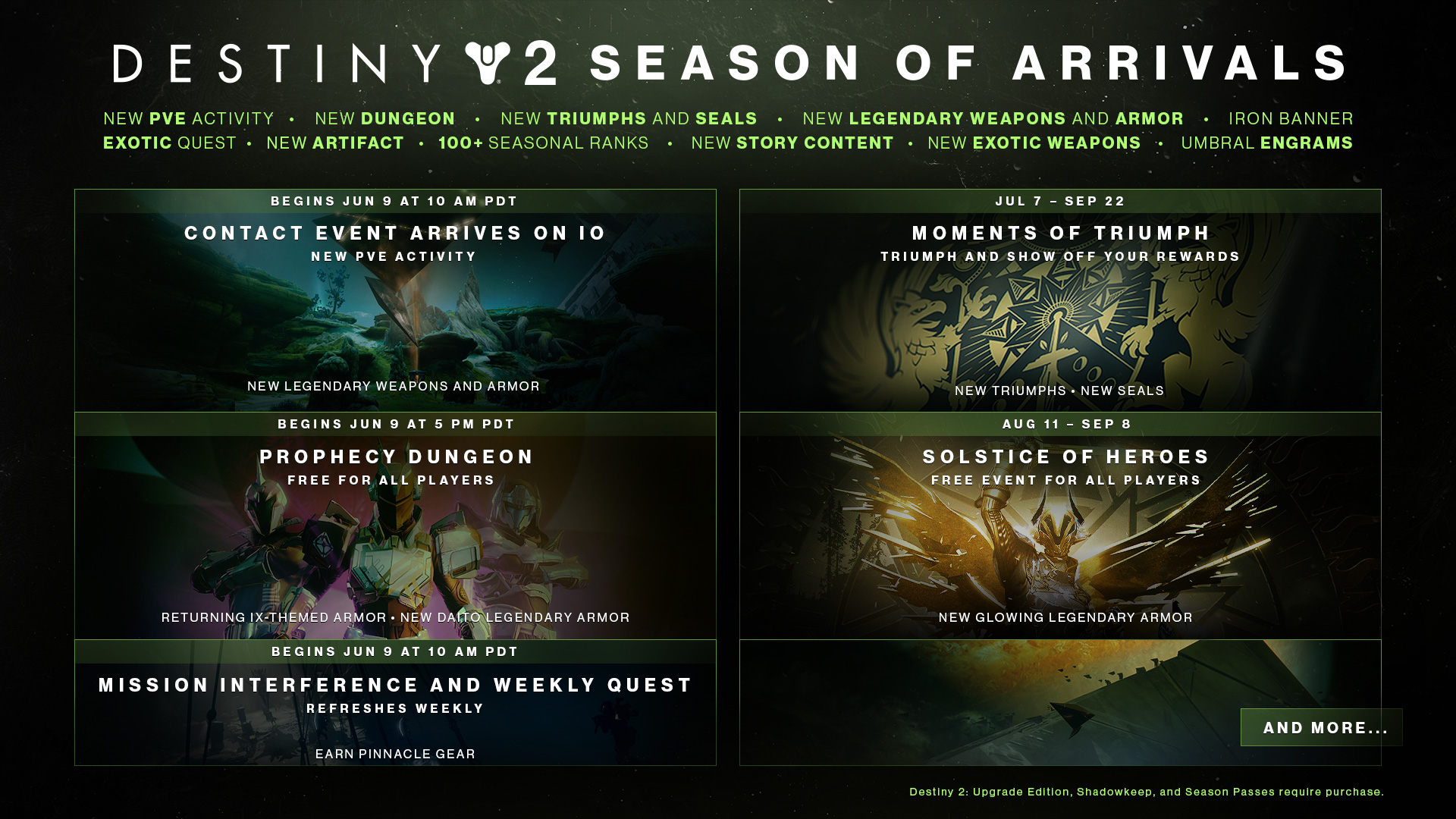 Here are the things that you can do in Destiny 2 starting this week onward:
New PvE Activity
Players will be able to participate in the Contact public event, where they have to group up and defeat enemies spawning within Io. You can earn most of your rewards in this ongoing activity.
New Dungeon
This was the Prophecy dungeon we talked about in brief previously.
New Season Pass
Each new Destiny season comes with a new season pass. In Season of Arrivals, players can earn the new, Witherhoard Exotic grenade launcher. Those who own the Season Pass can pick up their grenade launcher immediately, but non-Season Pass owners can still acquire the weapon by levelling up the free track of the Season Pass.
New Artifact
Fans of Oppressive Darkness will be pleased to know that the artifact has returned. There's also a nifty pulse rifle mod that turns exotic pulses into anti-unstoppable tools.
New Exotic Weapons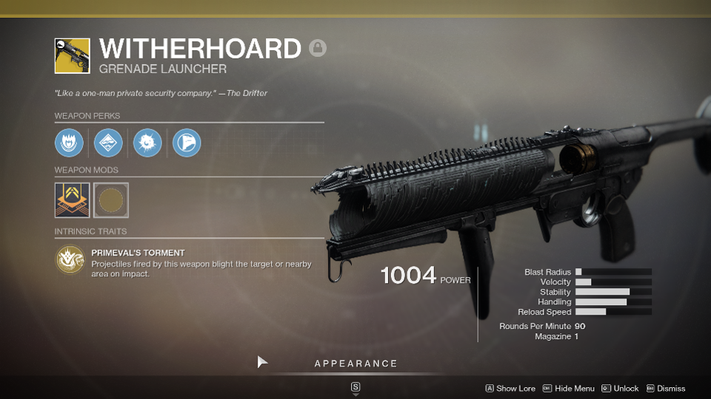 Players will get a chance to acquire the following loot from your Strikes and Raids:
The Witherhoard season pass grenade launcher
Trace Rifle
Traveler's Chosen
Umbral Engrams
These will drop random loot that let you get the power level needed to play Crucible or particular Strikes in a playlist.
Solstice Of Heroes
A free event that lets you grind to collect an exclusive Legendary Armor set. Starts on 11th August.
There's actually a lot more going on here, but so far it's a good start to what could amount to a large amount of content to keep the Destiny 2 train going.