Sony Pictures unveiled the second and latest trailer for Spider-Man Across The Spider-Verse yesterday.
Here's a breakdown:
The Spider-Man No Way Home Reference
The trailer starts with quotes from Tobey Maguire's Spider-Man and Andrew Garfield's Spider-Man. The trailer also later shows Spider-Man 2099 (Oscar Isaac) mentioning the events of Spider-Man No Way Home, saying "Doctor Strange and the little nerd on Earth-19999."
In Spider-Man No Way Home, Benedict Cumberbatch's Doctor Strange and Tom Holland's Spider-Man caused the Multiverse to split open. Maybe that will somehow factor into the events of Spider-Man Across The Spider-Verse? We'll have to wait and see.
Spider-Man Villain Spot Makes His Debut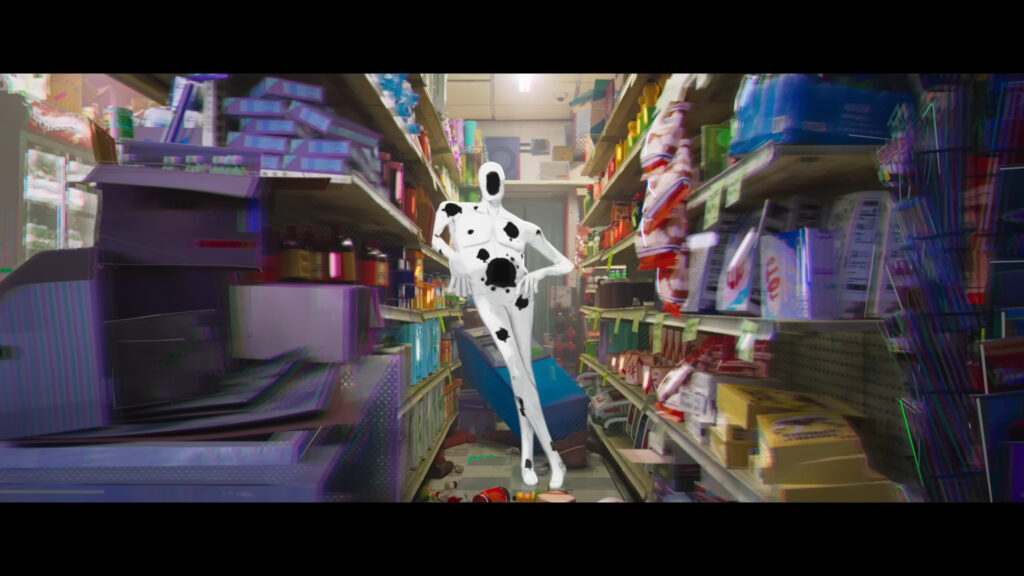 We start with a fresh look at one of the movie's villain: The Spot. Played by Jason Schwartzman, The Spot is seen here robbing a convenience store and shoving things into the interdimensional holes that cover his body — and then hilariously dropping slices of bread from one of those holes.
Real name Dr. Jonathan Ohnn, the Spot first appeared in the comics in the mid-1980s. He's an ex-MIT scientist working for the Kingpin who accidentally transforms himself into the Spot while attempting to artificially recreate the transdimensional powers of the superhero known as Cloak. Now permanently connected to a dimension he knows as "Spotworld," Jonathan is functionally immortal. His body is able to reconstitute on death in this mysterious alternate dimension he can travel through, either fully or partially, by manipulating and summoning localized portals—and he quickly sets about using his newfound abilities for evil.
Here Are The Spider-People In The Trailer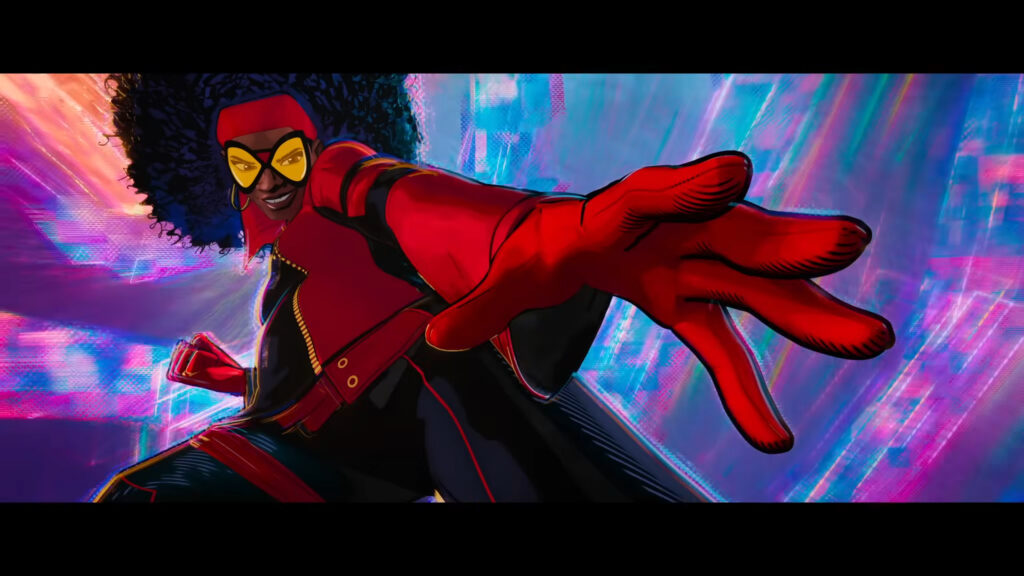 Jessica Drew Spider-Woman.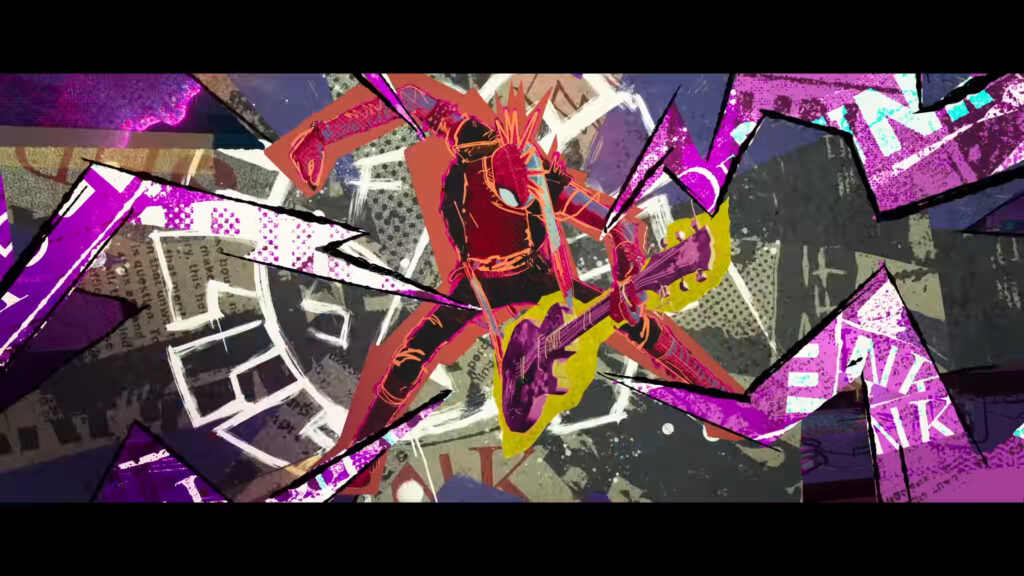 Hobart "Hobie" Brown Spider-Punk.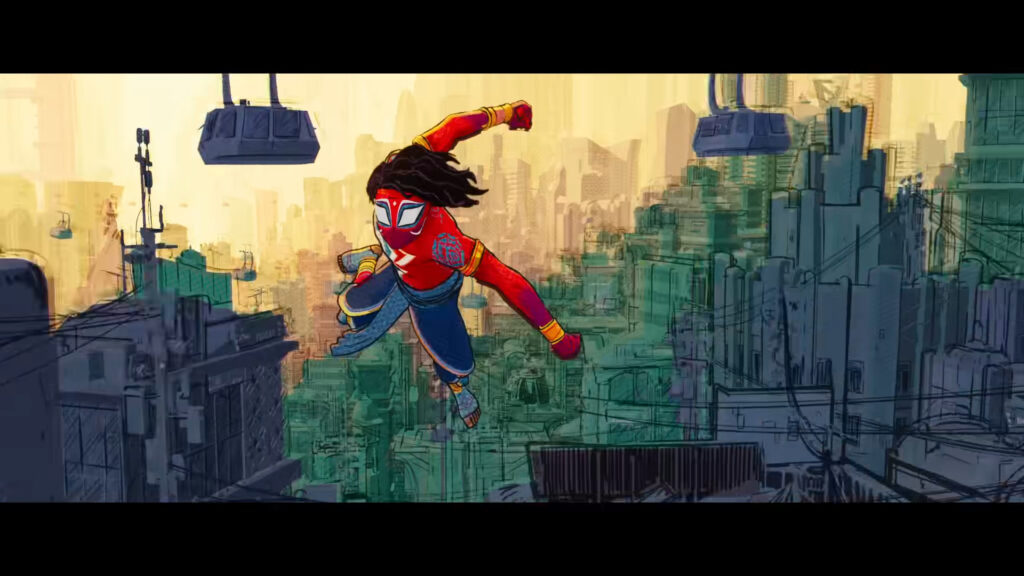 Pavitr Prabhakar Spider-Man India.
Miguel O'Hara Spider-Man 2099.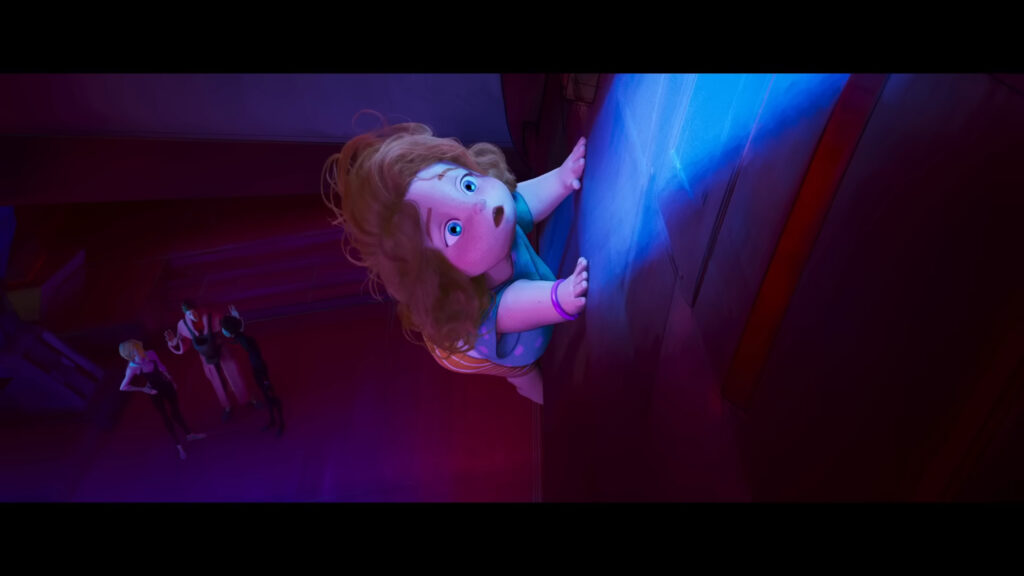 Peter and Mary-Jane's young child, Mayday Parker.
Ben Reilly Scarlet Spider.
The one in the middle is Spider-Man Unlimited.
The one on the right is from Insomniac Games' Marvel's Spider-Man.
The synopsis reads:
Miles Morales returns for the next chapter of the Oscar®-winning Spider-Verse saga, Spider-Man™: Across the Spider-Verse. After reuniting with Gwen Stacy, Brooklyn's full-time, friendly neighborhood Spider-Man is catapulted across the Multiverse, where he encounters a team of Spider-People charged with protecting its very existence. But when the heroes clash on how to handle a new threat, Miles finds himself pitted against the other Spiders and must redefine what it means to be a hero so he can save the people he loves most.
Spider-Man Across The Spider-Verse premieres in cinemas on 1  June 2023.
Check out the trailer below: