Having witnessed the battle royale genre dominate the competitive FPS scene for a few years now, it came as a surprise to many when makers of League of Legends, Riot Games, decided to dodge the conventional and expected trajectory by instead, releasing their take on the hero shooter in the form of Valorant. 
Not-So-Fresh Recruit
Simplified by many as a hybrid of the granddaddy of the FPS genre, Counter-Strike and the current go-to title when it comes to hero shooters – Blizzard's Overwatch – the free-to-play Valorant had a lot to live up to not only by Riot's own lofty standards; but also the gaming community as a whole. And so far, in our books, everything it has presented so far looks very promising. 
For over a month now, a select number of content creators, streamers, esports athletes and influencers were given almost unlimited access to test out the game. However, this was limited to users mostly in Northern America and Europe, much to the dismay of everyone else around the world. 
Ironically, Asia which has always been the hotbed of Riot's flagship game, League of Legends was left out almost completely with some Korean and China esports athletes resorting to creating EU and NA accounts just to try out the game early. Lucky for us, along with a bunch of other media friends and content creators, Riot were kind enough to give a glimpse of what the game has to offer ahead of its public release which is on June 2nd 2020. 
[youtube https://www.youtube.com/watch?v=b879L0eee8k&w=560&h=315]
A Refresher Course For Some
To the uninitiated, Valorant is a team-based, tactical shooter developed by Riot. Played in first-person mode, it invokes the familiar feel of playing Counter-Strike with a not-so-novel dose of hero abilities ala Overwatch.
While Overwatch has Heroes, Valorant have Agents. With eleven of them revealed so far and more to come post-launch, each Agent comes with distinct abilities which adds multiple layers of depth to the gameplay. While the designs of these Agents aren't as colourful nor outlandish as seen in Overwatch (talking gorilla, hello!?), they are still discernible from one another. 
Personally, I am not a fan of the art style of Valorant. The choice of the color palette used is at least in my books, dull. The characters, while meticulously designed, appear like rejected Overwatch heroes left out at launch.
While this may be a conscious effort to be distinct from the likes of Overwatch and Apex Legends, the present design philosophy does hinder Valorant's appeal. Knowing Riot however, you can expect the release of crazier skins, bonkers Agents and more as the game matures. 
One more trait which distances itself more from Overwatch, where less-skilled casual players are still able to contribute by focusing on abilities such as healing and tanking, Valorant puts a very high emphasis on one's ability to aim. Snapping, flicking and recoil control are the essential mechanical skills you'd require if you ever plan to go beyond casual in Valorant. It has a low skill entry point but quickly separates the average from the good and the spectacular.  
As you may have seen or read online for the past month or so, Valorant plays very similar to the classic CS mode of bomb defusal. Like CS, the attacking team wins the round by successfully planting the bomb a.k.a The Spike or eliminating all opposition team members. Defenders win by successfully defusing The Spike or by killing all opposition players. 
Seems straightforward, right? At first glance, yes. But once you take into account the Agents and their kit, it's suddenly an endless rabbit hole of meta, counter-plays and strategy which may either make or break Valorant. We expect Valorant to quickly weed out the less-stellar players while retaining the dedicated and skillful ones for the long haul. 
A Crash Course for Others
Having last touched CS:GO back in 2018, I was a bit rusty jumping in but the familiarity Valorant presented – the pace, how the guns handle, the phases of a standard round and how gunfights are typically fought brought me up to speed in no time. It is definitely a far cry from the frenetic pace of a CoD game or verticality one might be used to with more recent games like Apex Legends, but it's no doubt a welcome change of pace.
I was mostly on Cypher throughout but after about half a dozen rounds in, it was so apparent to me that the abilities which come with the Agents increased the importance of communication tenfold. I foresee solo queuers being severely punished in games where they are pitted against stacks of three or more players in public servers. 
[youtube https://www.youtube.com/watch?v=vNc0axg4ZWY&w=560&h=315]
The fact that no duplicate Agents picks are allowed on the same team for each round forces players to master more than just one Agent. Love using Raze but she's already been picked by a random teammate? Too bad. You have to get used to playing without your comfort pick most of the time if you are planning to succeed in Valorant.
The description 'tactical shooter' was spot on as well, as multiple factors such as map design, how weapons react, health system and abilities make it hard – even almost impossible for one to go on a killing spree unless of course, they have Shroud or Dizzy-like reflexes and precision. 
Ready for Deployment?
The play-test access which we were given was a fully-online affair. However, despite being connected via a 1Gbps line, I encountered noticeable lag during gameplay, averaging about 80+ ping throughout.
Apparently, we were playing on a server out of East Asia. In a game which emphasizes on pin-point accuracy and aim, this is worrying especially for us playing out of SEA countries.
However, some good news. We were told that dedicated SEA servers are definitely coming; something that could not come soon enough if Riot aims to market this game as an esports title right out of the gates.
According to the developers, Valorant was designed to be operable even on the most potato of potato machines and if there's a studio out there who knows how to make games that appeal to the mass audience regardless of the condition and power of their rig, Riot would be it.
In spite of the stutter due to connectivity – which we are confident will be ironed out as the game matures, Valorant serves as a very promising prospect not just for Riot, but the esports scene in general.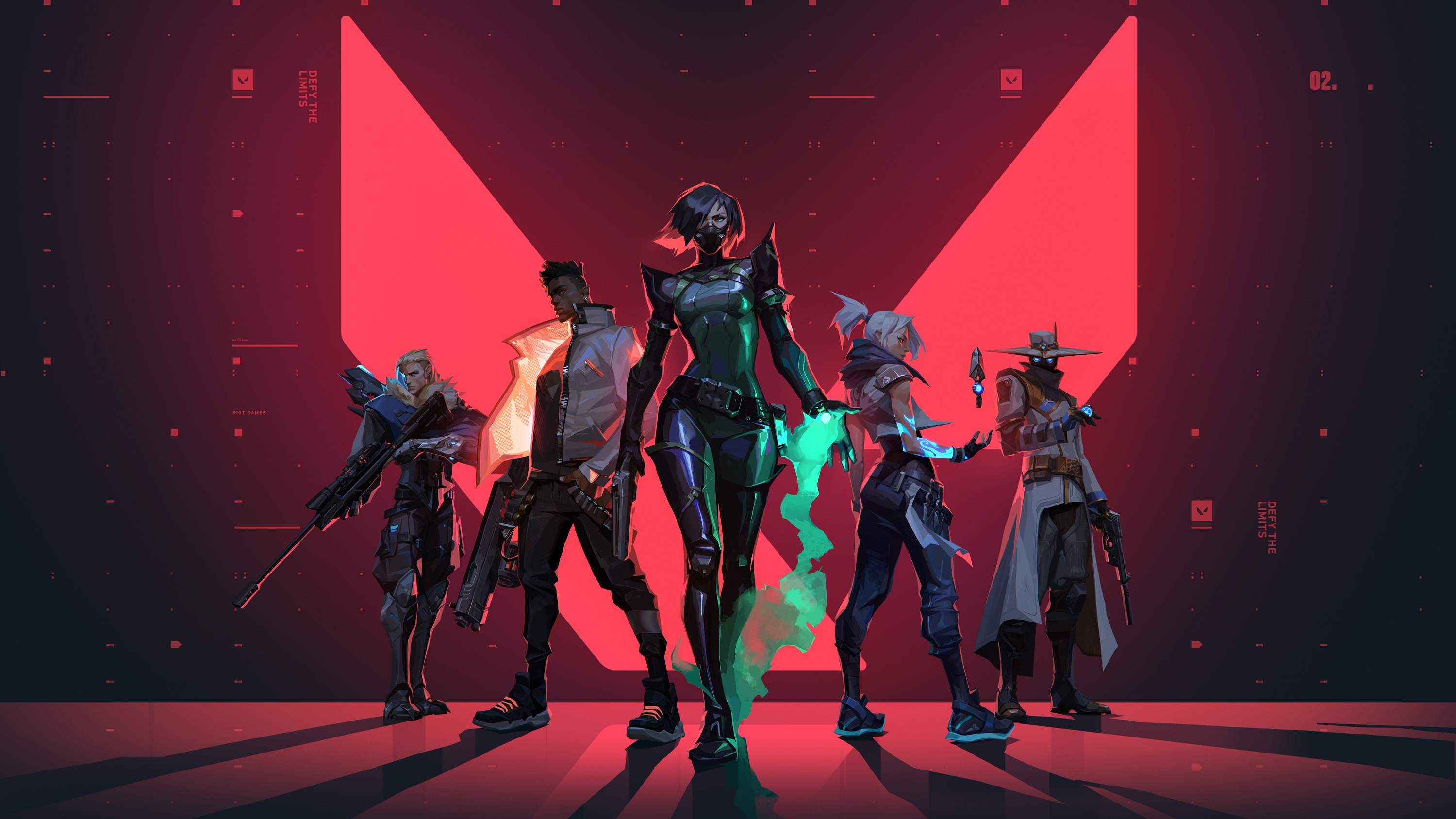 A Good Start?
Valorant has the potential to serve as a bridge for those who want a modern take on the classic CS formula whilst presenting a novel, fresh setting. At the same time, it should also appeal to fans of hero shooters who are craving for a title which puts a high value on raw aiming skills. 
Is Valorant ready for esports? It is still too soon to make an educated call. From where I'm standing though, what they do have right this moment are all the ingredients to make a great franchise that will redefine how hero shooters are to be played. At the same time, this potential team-based shooter will give Blizzard and Overwatch run for their money.
Valorant is live right now; download it here.