Platform: PC
Genre: Isometric 70s sci-fi RPG
I would say that I miss isometric CRPGs, but the Wasteland trilogy of games and the Pillars of Eternity entries in the past few years sort out those jollies. So what period and timeline haven't we covered yet with such PC role-playing titles that rely on numbers, as well as a mix of combat and brains? How about "70s sci-fi Men In Black-style conspiracy-filled underground universes"?
That's the premise of the new CRPG Encased, made by a small team who fancy working on Aurora Engine-similar tools to create their dream adventure game. In this case, it's an alternate 1970s where you play as a unit in part of a world bettering organization called CRONUS. This group discovered an artifact called the Dome in a Nashville settlement and inadvertently caused the game's titular sci-fi post-apocalypse. How you choose to fix the world is up to you; by either cleaning up your ex-organization's mess or just add to the trash fire; Encased will have multiple outcomes and endings based on your choices.
A Tactics-Filled Future
Encased's gameplay is as tactical and as detailed as you can get. Your character has a plethora of stats and can be good at a few things, while being bad at others. You can choose to be a dumb musclehead (high Muscle stats and Melee/Hand-To-Hand, low IQ), a psionic-wielding mastermind (high Psyche, Psionics, and Charisma but wet noodle health stats), or a sharpshooting smooth talker (high Light Weapons, Deftness, and Speech).
The department you start off in also determines how you solve problems: if you're in the Black Wing, you solve problems with brute force and big guns. If you're in the Silver Wing, you have psychic powers and a silver tongue to talk your way out of trouble. Either way, you'll need to mix in combat to your game plan and your department choices from the start, because half the time you'll have to deal with giant rats, cockroaches, and rogue automata.
I've spent a couple of hours playing as a psionic-wielding agent, and a few more with a Deft-specced build because of the game's pretty tough combat system. Long story short, it's turn-based and requires action points usage like your isometric 2D Fallout and recent Wasteland games, except with a more amplified difficulty. You may notice that you'll be missing more attacks even when your hit rate is higher than 80%; I had flashbacks of XCOM when going through Encased's early combat situations.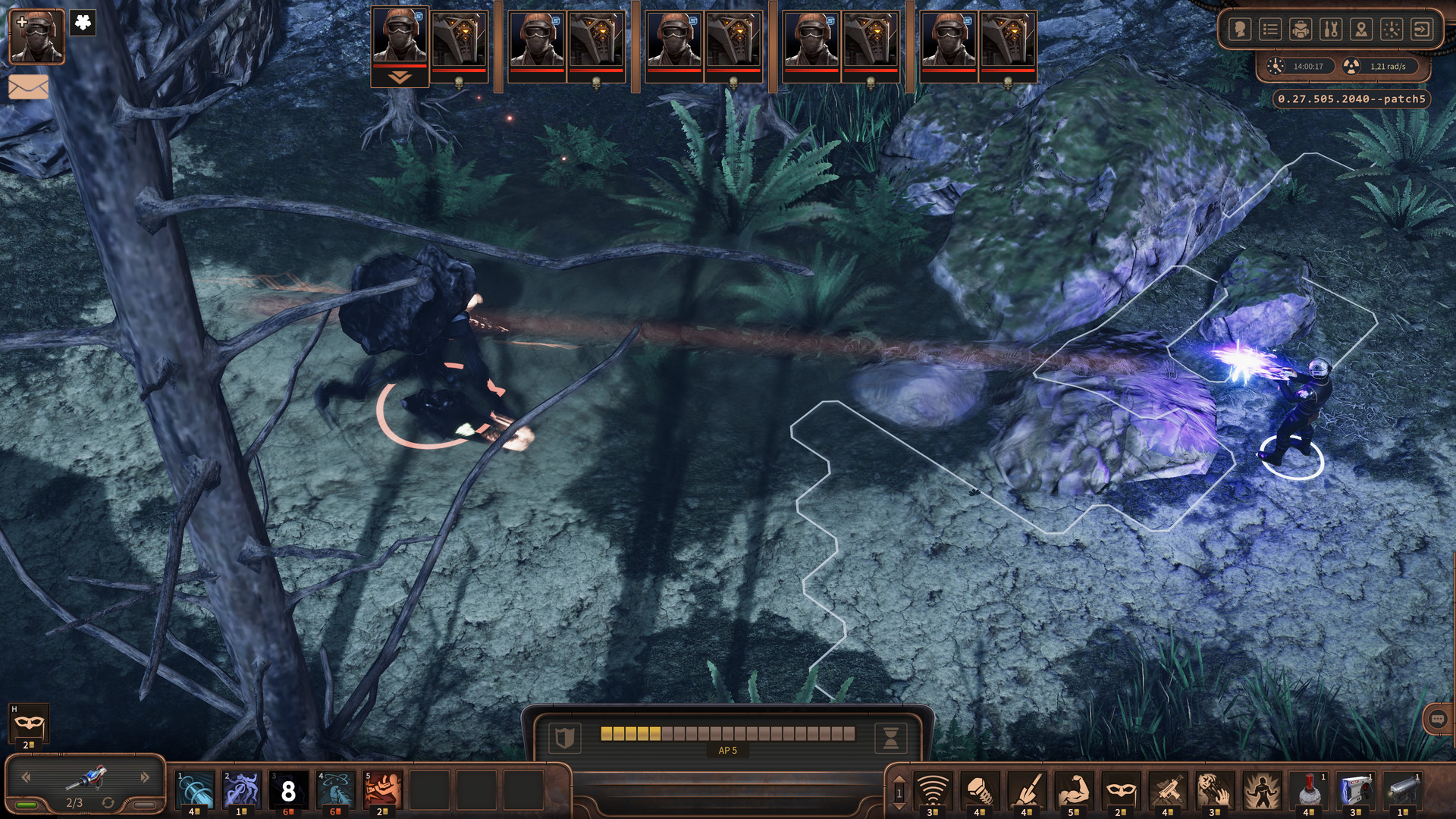 However, each dungeon I've been in has many escape routes and alternate paths if you choose to take your time exploring them. On the world map, if you choose to explore the many locations of the game from the junkyard-themed town to what's ahead up north, you'll find loads of opportunities to recruit companions who can act as your meatshields, making combat bearable on the default settings.
Encased is in Early Access now and will be out in full this September. If you fancy helping out a mid-sized team with making a pretty decent tactical RPG even better and a lot fairer, do consider buying it now and throw in your own 2 cents after 8 to 10 hours of play. I suspect this may be 2021's sleeper hit CRPG experience, though we'll still need more time before we gravitate towards that decision.