We're less than a month away from Cyberpunk 2077, and CD Projekt Red is hitting the turbo button on the marketing for the upcoming game. While it's already one of the most anticipated games of the entire generation, the hype for Cyberpunk 2077 is being bolstered by the likes of influencers and streamers.
Of course, the biggest name to appear in Cyberpunk 2077 remains superstar Keanu Reeves, but he's not the only celebrity who will be featured in the game itself, lending both their likenesses and voices.
Two of the earliest streamers who announced their in-game appearances as NPCs in Cyberpunk 2077 include Jesse Cox and Cohh Carnage, all the way back in June 2020.
Then, in September 2020, former IGN host/journalist Alanah Pearce revealed that she will also be an NPC in Cyberpunk 2077.
Most recently, just last week, infamous and controversial streamer Dr. Disrespect also teased that he may be appearing in the game as well. That is, if his tweet is any indication. We'll probably learn more about what his involvement entails closer to the game's launch.
Two voice actors from 2018's Detroit Become Human, Bryan Dechart (the voice of Connor) and Amelia Rose Blair (the voice of Traci), will also be appearing in Cyberpunk
2077.
Besides these people who will be appearing in the game, there are also other influencers and streamers who are helping hype the game up through good old-fashioned tie-in merchandises and giveaways.
Check them out:
We even have Malaysian influencers in on the fun. Pre-ordering Cyberpunk 2077 before 18 November 2020 will net you an exclusive T-shirt designed by Malaysian cosplayer and streamer Ying Tze, as well as other Malaysian influencers of your choice. Check out the full list here.
Is This A Worrying Trend For The Industry?
It's unclear how many of these influencers (and others that we haven't mentioned) are officially sponsored by CD Projekt Red; if they're getting paid or simply receiving free goodies from the developer. While this approach isn't new, the fact that some of these influencers are disclosing their involvement in the final product speaks volumes of the transparency both the publishers and involved influencers are trying to balance.
A good example of this is Jessica Chobot's involvement with EA and Bioware RPG Mass Effect 3 while she was still a frontrunner on IGN.
Other developers have previously tapped into the fountain of streamers and influencers out there, but probably never on the scale of CD Projekt Red with Cyberpunk 2077. This didn't happen with 2015's The Witcher 3 Wild Hunt, so we won't know how it'll impact the overall quality of the game as of yet.
Still, the issue is subjective. There are many gamers out there who are major fans of streamers and influencers, following their every live stream and online post with enthusiasm and vigour.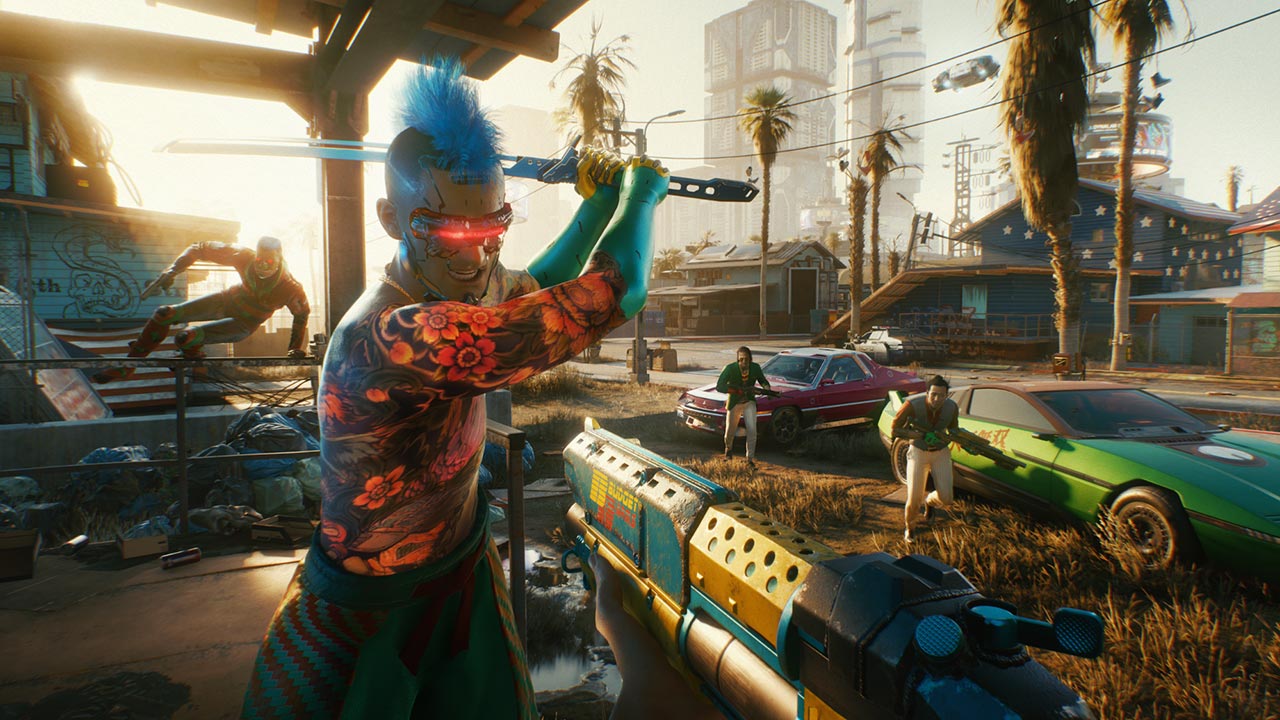 There are also just as many gamers who don't care about streamers or influencers at all. These are the ones who only play games for their own satisfaction based on their own opinions without being "influenced" by these streamers and influencers.
Simply put, you'll probably only engage with these influencers and streamers (via special merchandise, giveaways or in-game appearances) if you're fans of them in the first place. Frankly, most gamers wouldn't care less.
Other games have thrived just as well or even more without the involvement of streamers and influencers.
I'm not denying that the opposite is also true, especially when concerning games like Fall Guys Ultimate Knockout, Among Us, and many others that owe their massive surge in popularity to streamers and influencers alike.
Social Pool
My major point is this; if you're a fan, maybe you'll bother spending the time and money to engage with streamers and influencers on Cyberpunk 2077. Regardless, it's always best to judge a game on its quality and how much you enjoy it; not its popularity, or how many streamers and influencers are apparently supporting the game either through sheer fanboyism or through paid advertising/shilling.
Whatever it is, let's just hope that all these influencers and streamers will be as objective and non-biased as possible when reviewing the game. Rest assured that we at Kakuchopurei will be honest reviewers, regardless of whether we're getting a review copy or not.
Cyberpunk 2077 is slated to release for the PS4, PS5, Xbox One, Xbox Series X, PC, and Google Stadia on 19 November 2020.