In a move that raises some questions than answers, Marvel's Spider-Man: Remastered for the PS5 will be recasting Peter Parker's face and head, based on the latest trailer and PlayStation Blog post. 
Actor Ben Jordan is cast as the face of Peter Parker in the upcoming remastering of the 2018 action-adventure title.
"In order to bring the best performances to players with our next-generation Marvel's Spider-Man games, we have recast the face of Peter Parker. We loved working with John Bubniak on the original game; however, to get a better match to Peter Parker/Spider-Man actor Yuri Lowenthal's facial capture, we have cast Ben Jordan to be the face model for Peter Parker on the PS5 console."
The fact that Ben Jordan does look a bit like a pastier Tom Holland (but doesn't cost as much) may have a bit to do with this recasting, but that's just speculation on our part. As for Yuri Lowenthal's voice? It'll still be there, Insomniac community director James Stevenson said to Kakuchopurei (via head honcho Kenn Leandre).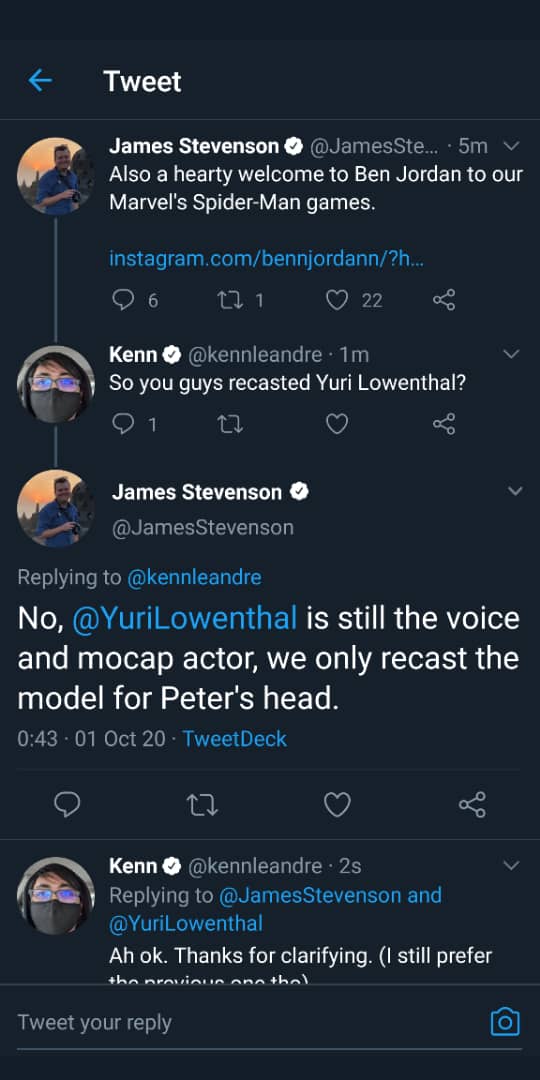 Something tells us Kenn isn't the only one who preferred the original Peter Parker back in 2018. Other changes in the remastered game include updated graphics, 60fps, and Performance Mode options.
Oh look, more comments!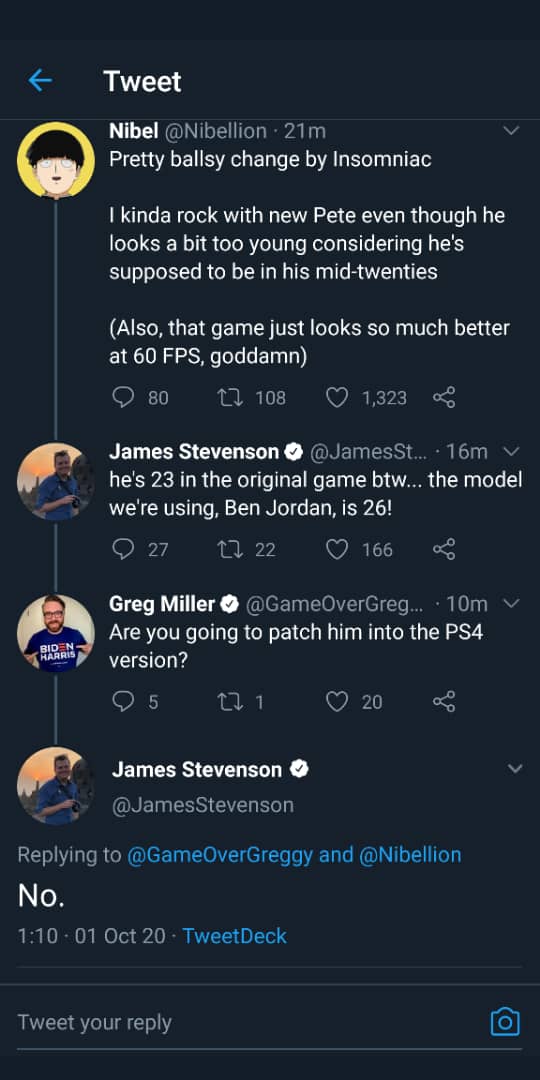 Related