After 7 or so long years, we've finally reached next-gen. Microsoft's latest Xbox is now available for ordering. If you managed to secure one, congratulations! Now you need some games for the big black monolith.
We'll say this: 4K gaming on 120fps has never looked this good, or even this affordable, especially when you have to shell out RM5,000 onward for a PC that lets you play with that kind of visual fidelity. Still, what good is a gaming console without an extensive games library?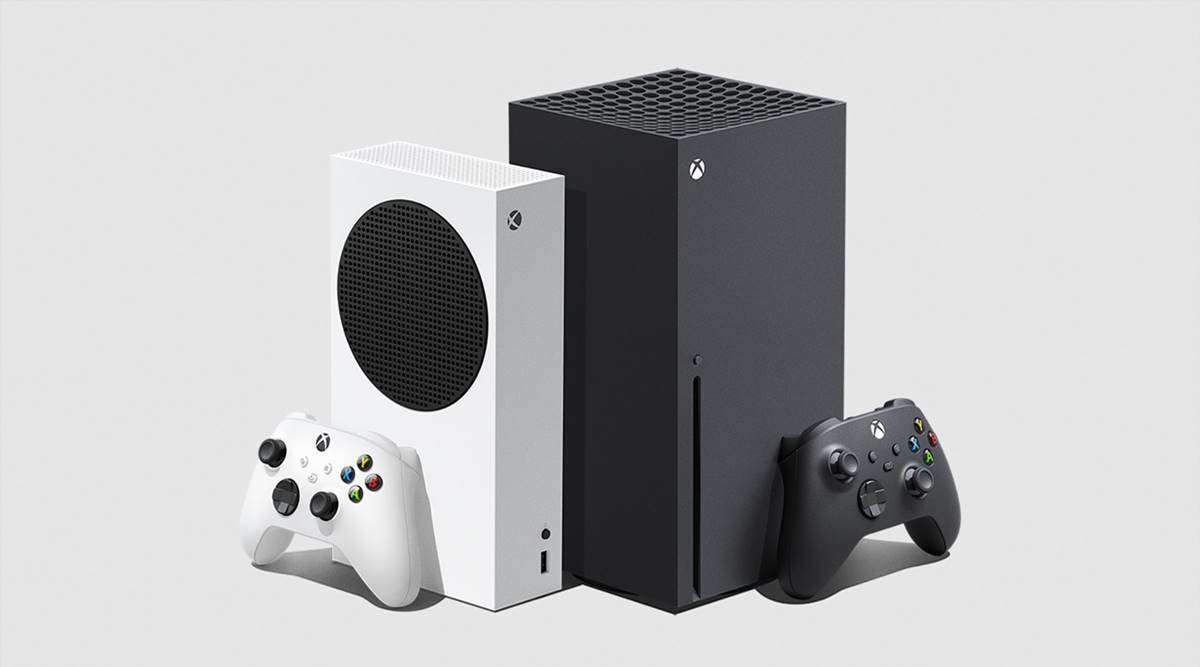 Luckily, all your Xbox-slash-PC games will work on the Xbox Series X. Protip: if it works on the Xbox One, it'll work on Xbox Series X and S. If a game used to be on an Xbox 360, it may be playable on the Xbox Series X. Check the Xbox Game Pass for a list of backwards compatible titles.
With that said, here are the must-own games you need for the Xbox Series X and S.
Gears Tactics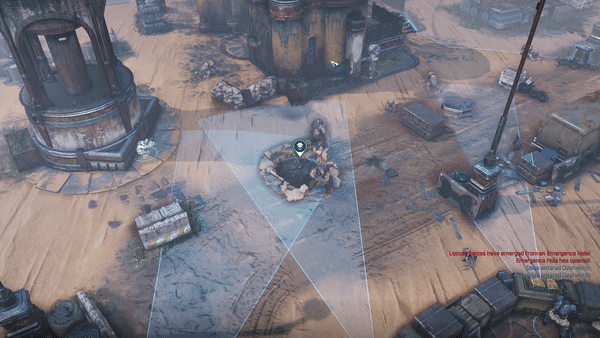 As fun as XCOM and XCOM 2 are, its turn-based combat mechanics could use a bit more flexibility and touch-up. Enter Gears Tactics, a turn-based strategy game that focuses on combat and dealing with hordes of Locusts. Mechanics like overwatch get a great and practical makeover, while Gears staples like executions give you a tactical bonus if you play them right.
Gears Tactics is a fun and cerebral-challenging addition to the turn-based strategy line of games that go beyond what is expected. While it's not wholly original, it presents a lot of time-tested mechanics in a streamlined and intuitive way while also not being afraid of challenging its audience.
Assassin's Creed Valhalla
Ubisoft hits gold again with their latest Assassin's Creed entry, set in 873AD during the Viking invasion of Britain. You play Eivor and your job is to unite with the viking and Dane tribes in the country while fighting off the British and other enemies of your motherland. While you can raid monasteries of their loot to expand your settlement, you can
Two major caveats: this game doesn't respect your time. And it's still kinda buggy, like Ubisoft buggy. But the corrupt save file issues rarely happen on the Xbox Series X of the game compared to the PC and PS4 versions, so that's a bonus.
While the company needs to sort out their Ubisoft Connect, at least AC Valhalla mostly works and serves to be this year's next-gen sandbox game that will keep you plenty busy in a viking-filled setting.
Tetris Effect Connected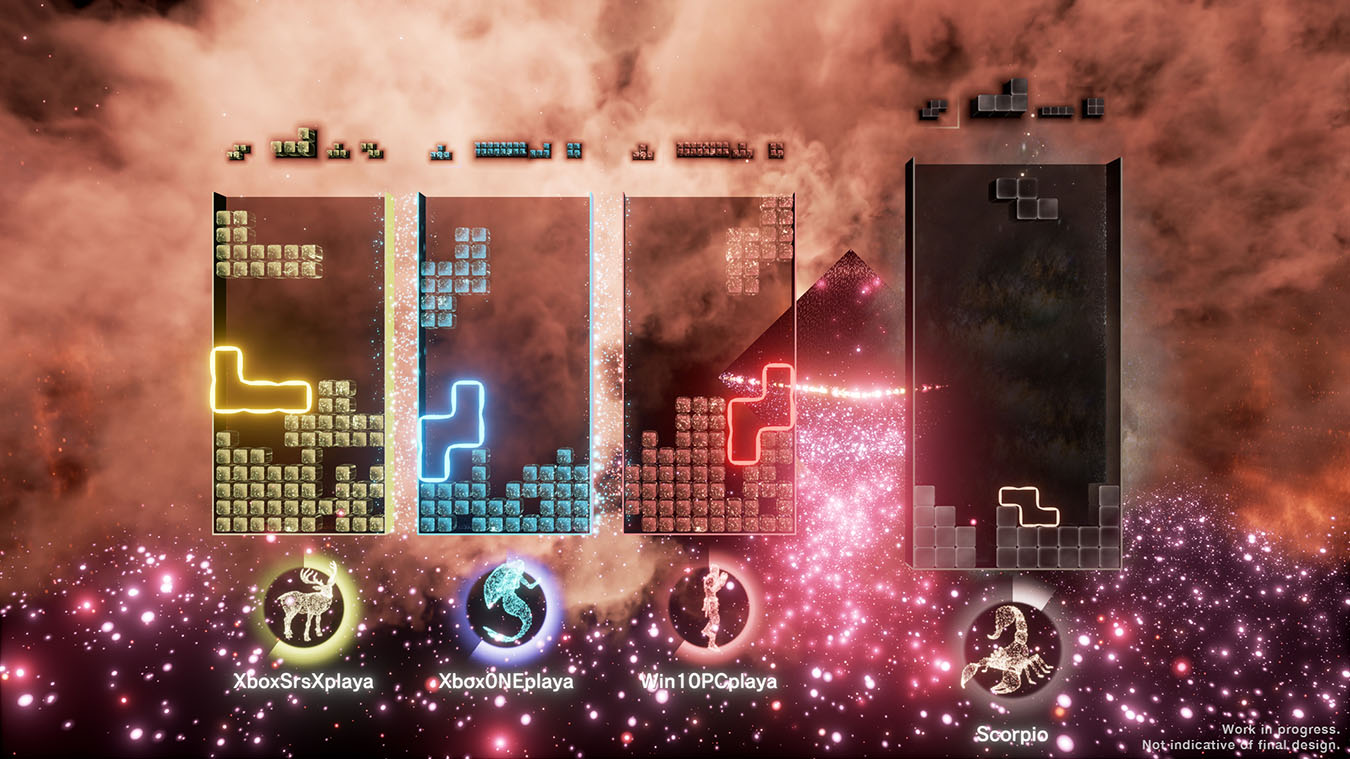 Tetris Effect: Connected is basically Tetris but with friends. And EDM. And a bunch of light shows and particles that make for a mesmerizing experience. Not only is Tetris Effect: Connected an audiovisual delight, but it's also the same addictive and challenging Tetris game you know and loved back in the 90s.
The main feature of this Xbox Series X exclusive is "Connected" multiplayer mode, where you and your pals team up to fight against a series of bosses who can change up your board or throw super-sized bricks to fill up your screen faster. Once a minute has passed, the player's boards merge together as one; you throw pieces wherever you want and get triple-wide line clears before this bonus mode is over. It's a small change, but it does add life to the already spectacular-looking Tetris Effect.
Yakuza: Like A Dragon
Remember when the Xbox 360 had JRPGs like Blue Dragon and Lost Odyssey in its lineup? Well, Sega decides to take that idea a step further and put in the Yakuza brand in turn-based combat format.
Basically you play new blood Ichiban Kasuga as he and a bunch of middle-aged folks team up to fight crime in a city set in Yokohama. Along the way, you'll be distracted by a ton of sub-stories involving dominatrixes, mascots, and gangsters wearing nothing but diapers. And also an investment minigame. And a Mario Kart clone that is somehow just as fun as the real Nintendo deal. And old Sega arcade games like Super Hang-On and Virtua Fighter 2.
Did we forget to mention that combat is now done in a turn-based style like JRPGs these days? It may sound like a mess, but this combination plus a solid cast of characters equal the best darn JRPG since Persona 5.
Technically a timed Xbox Series X exclusive, this game won't be available on PS5 until next year. So if you want to play a fast-loading, high-res Sega Yakuza adventure that you can get into without all that lore catchup, this is one dragon worth taming.
Halo: The Master Chief Collection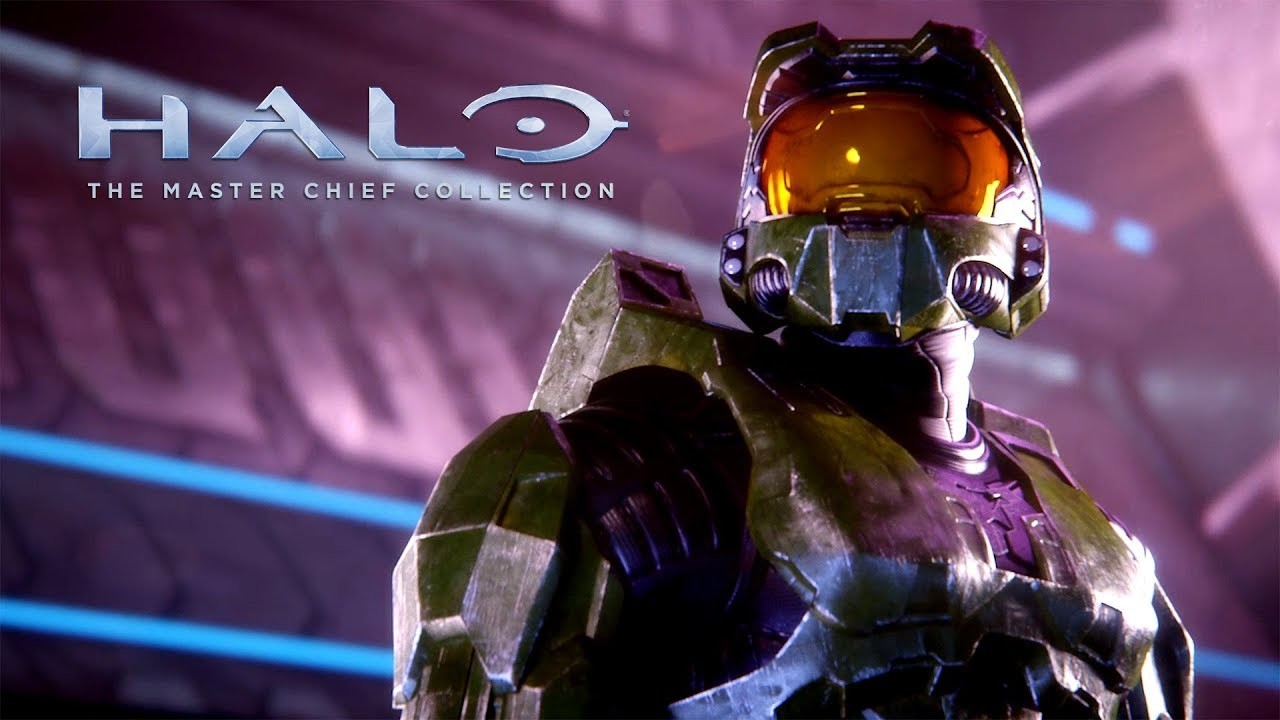 All the Halo games from parts 1 to part 4 is available on this remastered collection. From the first game all the way to the fourth game Halo 4, you get to play the games that put the Xbox on the map. But now in 4K resolution and higher framerates.
Thanks to this resurgence, Halo's multiplayer scene is pretty healthy. And all those problems plaguing the collection a year or so ago? It's all gone. Just be warned- Halo: The Master Chief Collection will take up more than 120GB on your HDD. Still less than Call of Duty Modern Warfare though.
Ori and the Will of the Wisps
Need a 2D action-adventure platformer that looks gorgeous but isn't shy about kicking your ass? Ori and the Will of the Wisps combines beautiful aesthetics with precise platforming and gameplay that will make even some 2D platforming veterans go "damn, that's hard".
When we reviewed it earlier this year, it had some stuttering and frame rate drop problems. All that is gone in the Xbox Series X version; you are playing the ultimate version of this year's best Metroidvania tribute. It's available on Xbox Game Pass, meaning you really have no excuse not to play this on your giant 4K TV.
Killer Instinct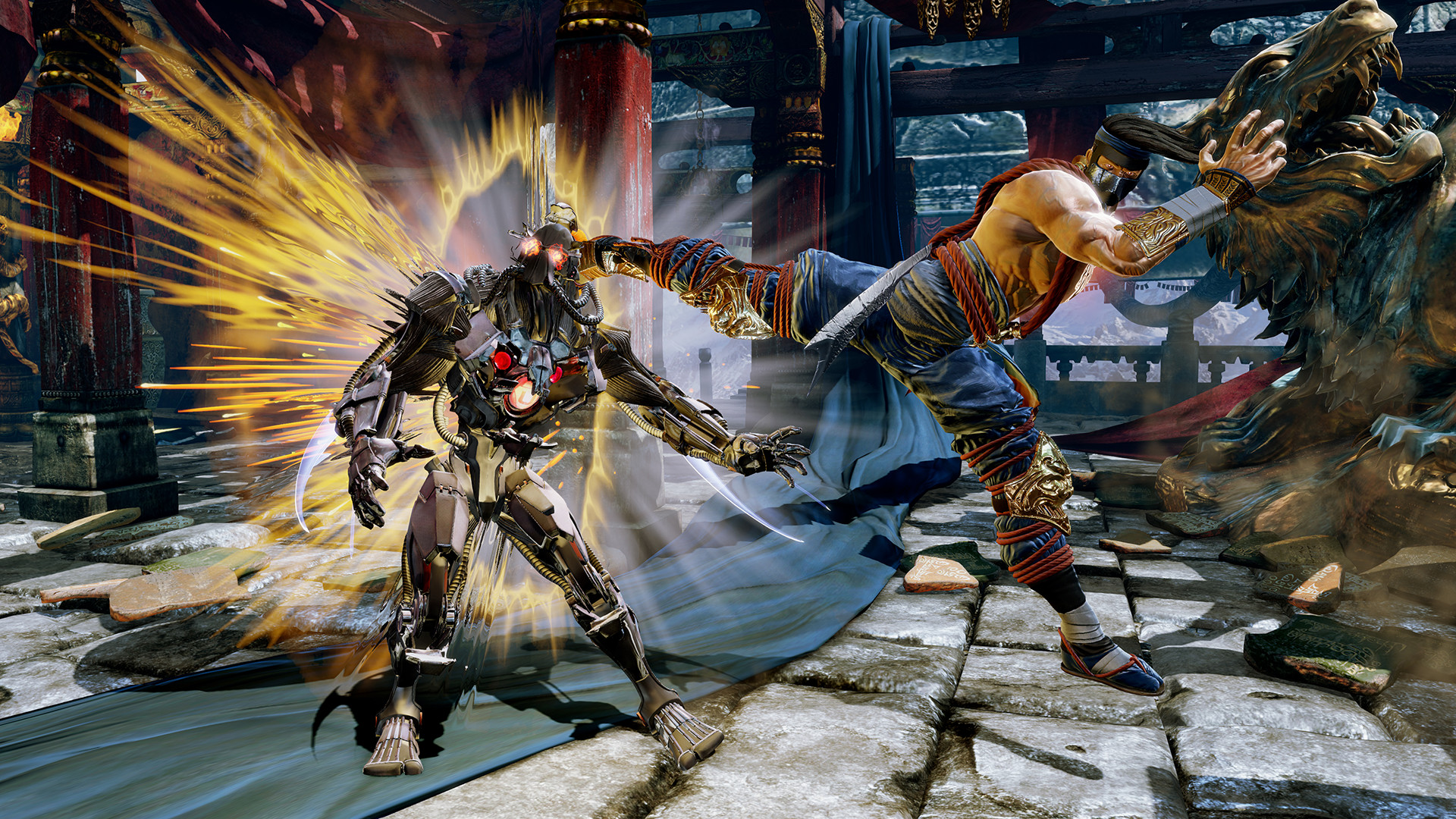 We've said this countless times and we don't mind repeating it: The 2013 Xbox reboot of Killer Instinct is the best 2D fighting game of the current generation, bar none. With the Xbox Series X & S' super-quick loading and high-def resolutions, you'll get to experience these killer cuts in its Ultra Combo form. Plus, with a still-healthy group of folks playing the game via Discord, you can still find some competition online if you're done with the game's single-player modes.
As to why Killer Instinct is a top-tier fighting game on its own merit, we'll just mention these key points: refined combo system with a ton of mind games and counters under the hood, a plethora of characters with various fighting styles tailored for both beginners and experts in fighting games, and a killer aesthetic shaped by true fans of the genre.
All The Games On Xbox Game Pass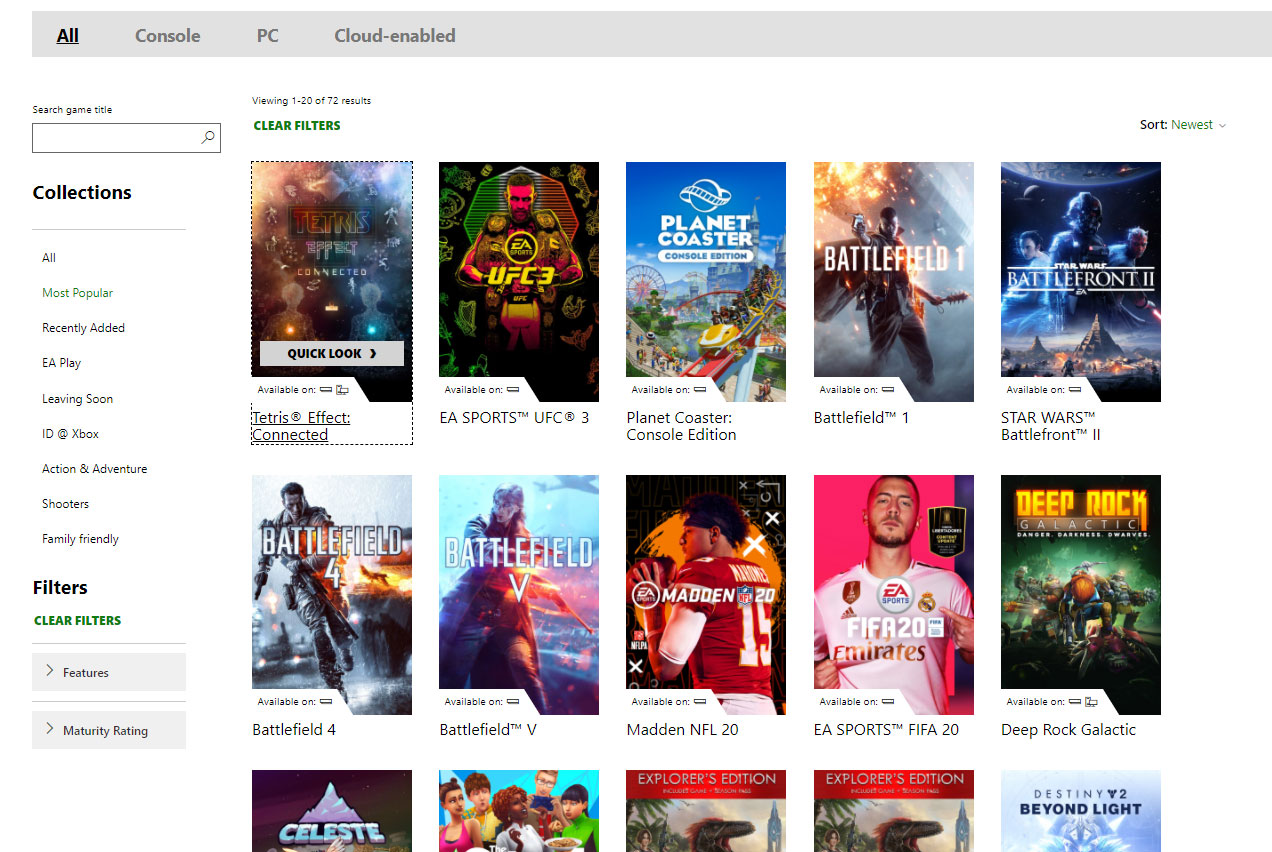 For US$14.99 per month (via Xbox Game Pass Ultimate), you get to play hundreds of old and recent games on your Xbox Series X and Xbox Series S. Need an indie fix? You can play Celeste, Carto, Ikenfell, and Unravel. Need to play Shadows of the Damned? That's available now thanks to the EA partnership Xbox has with the service. Don't want to pay full price for Tetris Effect: Connected? It's available on Game Pass now!
Keep in mind that the service will rotate games, so if there's a particular favourite you want to play, you'll have to do it within a month lest it's gone. Other than that, it's pretty much the gaming equivalent of Netflix set at a pretty good price.
Related