Let's face facts: Microsoft's last generation of gaming right after the Xbox 360 was, to put it mildly, abysmal. You can chalk it up to either mismanagement of expectations, cancelled exclusives, or a slow marketing campaign. That's also not mentioning the fact that its competitor PlayStation was really hitting a slew of home runs and goals, or whatever successful scoring sports analogy you want to use, by doing the complete opposite.
Whatever the case, Microsoft has learned its lesson and instead just focused on other key gaming things. Like building an online Game Pass system where players can play a ton of games via a subscription service for a cheap price. Or buying off the competition with the oodles of money they have; they are the world's biggest and oldest electronics and OS company, you know. During their worst game-making period, they played it smart and just solidified their infrastructure.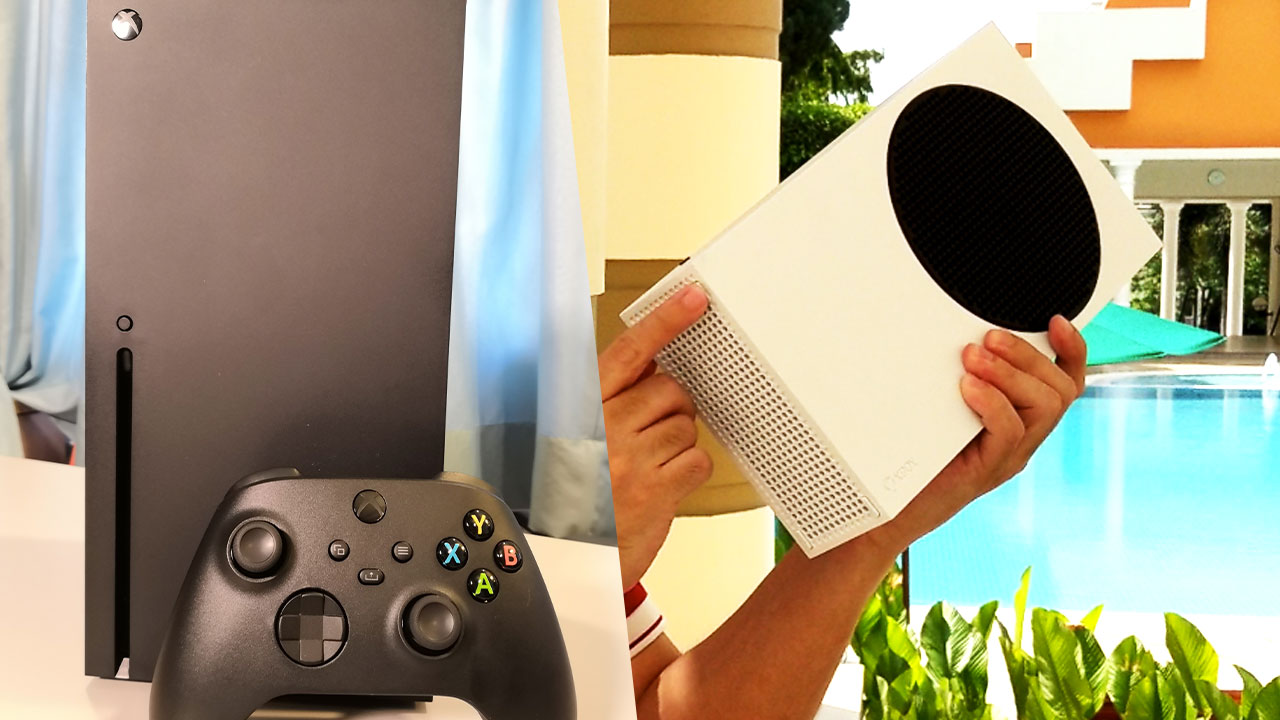 Still, they're not out of the game console-making woods yet, far from it. After recovering from a devastating blow in the previous generation, the house of X is debuting the next-gen consoles of late 2020 and beyond: the Xbox Series X and Xbox Series S, out 11th November in select countries. And while the future is still murky for Microsoft and gaming (like Halo Infinite's recent director trouble) we can safely say that these machines are the step in the right direction; the makings of a comeback king if you will. But it really depends on which path of gaming you're headed.
We'll explain further.
Xbox Series X – Power Overwhelming
Words: Jonathan "Mr Toffee" Leo
So we've come to a point where the best machines are the ones that loads games fast and make them look crisp and clean. But the most important thing? Having all your games available from the get-go from the first few generations.
The Xbox Series is doing just that with its games library. While the circumstances that led to both the Xbox Series X and Series S were dire, since Xbox lost badly the current-gen battle against the PlayStation 4, the big X at least recovered from their wounds and are starting a new slate. But instead of a flat tablet, we have a giant black monolith and a small white boombox proxy. Let's talk about the former first.
How It's Like?
From a physical standpoint, the Xbox Series X is as conventional as you can get. It's a rectangle; a boxy column that you can either set on its base or horizontally on the intended side (with the four bases at the corner). But with conventional shapes comes practicality: you can store the Xbox Series X on most spaces and surfaces; most likely it'll stay there all cosy.
Just like the PlayStation 4's ideal rhombus shape, the Xbox Series X is built to be on anybody's shelf and just do its thing well. Which is to play games fast, awesome-looking, with easy access, and quietly.
Right off the bat, this console makes full use of 4K resolution features very well. Our available displays for testing are two 4K TVs from Samsung (Series 6) and Sony (X7000G Series). Just keep in mind: not all 4K TVs are made equal. You have to do your research and see if the TV supports up to 4K UHD 120hz and if it has the right HDR options. We'll do a guide on that in the near future; for now, these will suffice.
We played a bit of Dirt 5, Assassin's Creed: Valhalla, Gears 5, and Forza Horizon 4 just to see the differences. While the latter two are titles that were previously released for the Xbox One, they are optimized for 4K play here.
Gears 5 is looking really sharp and sweet on 4K with 60fps intact. Playing the game on split-screen, however, was disappointing as it reverted back to 30fps and showed no signs of graphical fidelity. Still, if you're playing the game by yourself, expect reds and whole chunks of lighting effects to impress in high resolution. Ditto for Forza Horizon 4, also optimized to look as sharp. It ran about 45fps or so, but the graphical up-rez on 4K is clear as day, be it the in-game winter or the autumn.
The true test is 4K detailing for a game meant for 2020; DIRT 5 and Assassin's Creed: Valhalla are the noteworthy candidates so far, and are the best games to test 4K potential on next-gen consoles. DIRT 5 has both image quality and resolution prioritization modes, which makes testing 4K resolutions all the more thorough. Performance is all about detail, contrast, and fidelity at the cost of framerate drops, while resolution prioritizing keeps the frame rate as high as possible; 60fps and higher in this case.
Both options showcase a lot of differences in 4K; you can see all the highlights and detail on your rally car from the top frames to the detailed grills, the tracks, and the mud puddle reflections better in image quality mode. Resolution mode keeps the framerate stable and at a respectable 60fps and higher. While there are instances of screen tearing and frame rate drops, they only happen once in a while on image quality mode moreso than resolution mode.
As for Assassin's Creed: Valhalla, I can't say much due to embargoes, so we'll just focus on graphics & performance for the first few hours into the adventure. All that "crispy" snow, an overabundance of northern lights, vistas, and the rest of the blood-laden viking-themed visuals? They all look godlike and phenomenal especially when they're running close to 60fps in 4K.
If you want to show off to your friends the power of 4K gaming on an Xbox Series X, we recommend you use games made for 2020 (and beyond). While we can't speak for other titles like Yakuza 7 and Watch Dogs: Legion at this point in time, the others we checked out do give a good case for 4K console gaming pushed out of the processing and fan-blowing of the new Xbox.
Also, you can call the machine a next-gen PC minus the PC setup and assembly work, as well as the extra thousands of RMs you have to spend on these things usually. With the power and processing it's churning out, it's as close as you can get to getting a pure gaming rig without the hassle and technical issues of one. You can even connect your keyboard and mouse combo, and start typing away (some games do use this function; keep that in mind).
Silent Power
Speaking of which, the Xbox Series X is quiet. Pretty, pretty quiet. There is no noise coming out of the machine's fan and cooling system. While it's a wee bit hot after a few hours of use, there wasn't even a single distracting peep out of the machine while it's processing high-end games.
It also loads existing and optimized games fast. Really fast. Gears 5 took 8 seconds while Forza Horizon 4 took 30 seconds to get to the in-game bits. On the Xbox One, these games took about a minute and 2 minutes respectively. Mega-huge games like Red Dead Redemption 2 took about 40 seconds or less to load on the Series X; the previous-gen loads about 2 minutes.
Long story short: that's a helluva difference! Here are the other game load times comparisons between the Xbox Series X and Xbox One (in brackets):
Final Fantasy XV: 13 seconds (1 minute 20 seconds)
The Outer Worlds: 11 seconds (40 seconds)
Resident Evil 3 (2020):
Killer Instinct (2013): >3 seconds (10 seconds)
Assassin's Creed: Valhalla: 4 to 6 seconds (N/A)
NBA 2K21: 5 seconds
Devil May Cry 5: 5 seconds
The Witcher 3: No fast travel load times
The Xbox Series X and S already have a wealth of games for players to partake and peruse via the Xbox Game Pass initiative they've been building since five years ago.
The Resume Play feature is also nifty if you're the kind of person who wants to just keep playing multiple games and switch them around. All you have to do is pause your current game, press the home button, switch to the next game. When you're done with that one, you can resume back to the previous game from where you left off.
The only game it didn't work on was with Gears 5 on 4K. For some reason, it just showed a black screen after the initial 5-6 second loading. Other than that, going from DIRT 5 to Killer Instinct to Battletoads, and then back to Dirt 5 again mid-play is painless.  Bottom line: with a few exceptions, you can switch between games on the Xbox Series X with no issue, as long as you keep the numbers to a reasonable rate. We believe the threshold of Resume Play is 6 games. There's going to be some issues with this mode on 4K, but generally, it should work fine during launch week.
We should address the elephant in the room. Granted, the Xbox Series X is missing a few key franchises and new exclusive games like Halo Infinite, but the Xbox already has exclusives worth playing in 2020. Well, they're Xbox One exclusives, but they're optimized to run faster and load quicker on the new machine like Ori and the Will of the Wisps and Gears Tactics. We've reviewed these titles and they're stellar examples of Xbox exclusives doing the brand right. We'll be sure to judge them and the system as a whole one year later when (or if) any of its exclusives are out and are worth shouting about. For now, eyes on the prize.
Is This A Must Buy?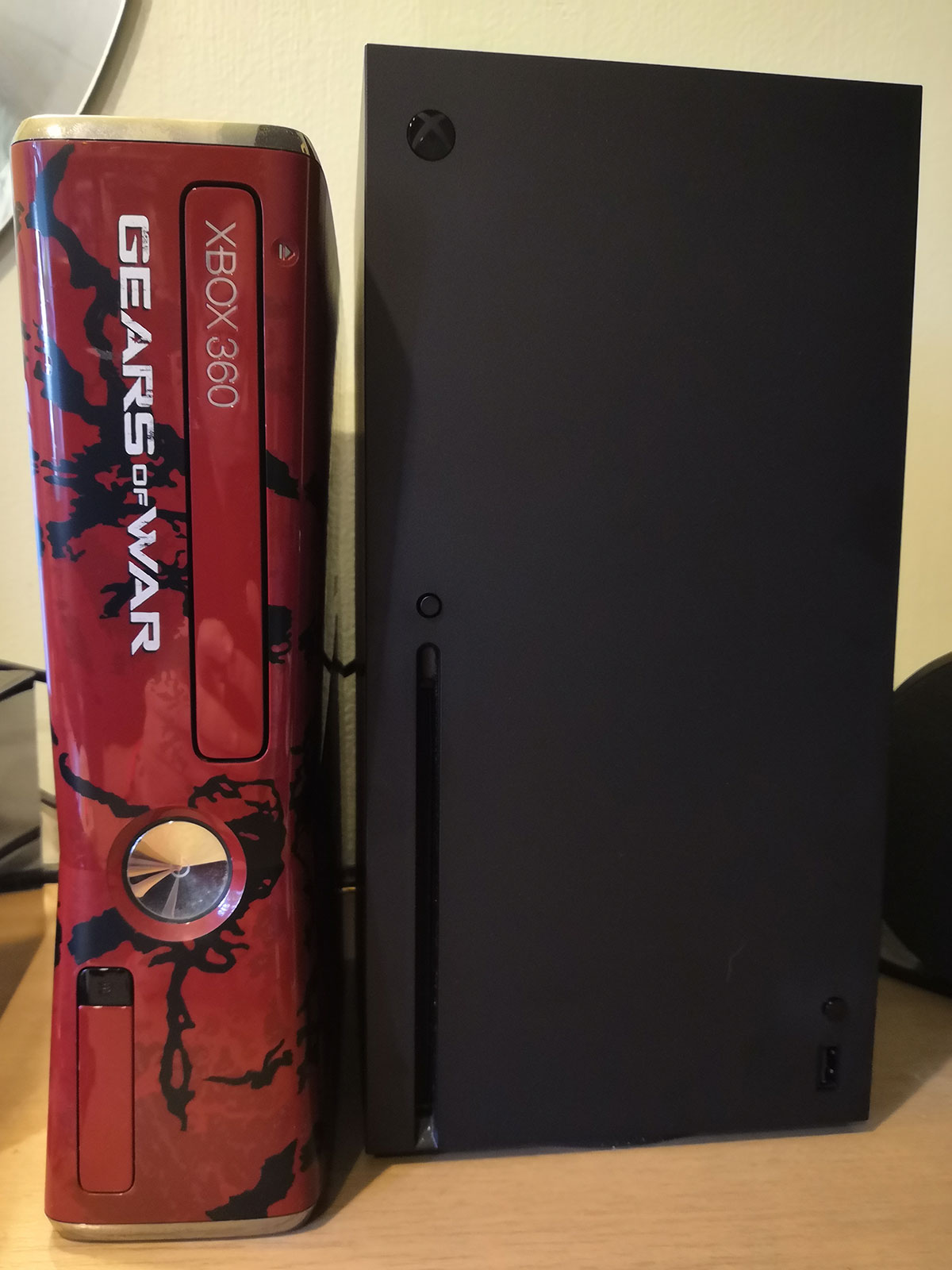 It really depends. Just like a 90s slogan, Xbox is truly playing with power. Specifically, 4K power.
Everything you want out of 4K gaming and not spending more than RM2,100+ is inside this monolith of a machine. It's not obnoxious with its design and it fits on most shelves, as well as works horizontally. Meaning you can stack other consoles onto it. Just keep the vents clear and you're golden.
Features like Resume Play and fast load times work as advertised, and its 4K game experience impresses. It's all game-dependent, but so far the intended effects are there: awesome colour contrasts, little dips in quality and textures, no noise coming out from the machine at high and intense levels. If you have an Xbox Game Pass already and need to future-proof yourself with an awesome machine, you should get the Xbox Series X.
One possible caveat: if you do not have a game-ready 4K TV and are staying 1080p for your gaming, you may want to reconsider purchasing the Xbox Series X for now. Instead, its smaller white boombox cousin may be a more enticing option instead.
Also, if you're living outside of Singapore, you may need to parallel import it to your domicile. We heard some of these places are taking orders. Long story short: if you have (or will eventually buy) the 4K tools needed and want a beefy gaming machine with all of its games intact, jump in. It's what the past successful Xbox generations would have wanted. 
Final Score: 80/100
---
Vital Statistics
Price
S$699
Processors
CPU: 8X Cores @ 3.8 GHz (3.6 GHz w/SMT) Custom Zen 2 CPU
GPU: 12 TFLOPS, 52 CUs @1.825 GHz Custom RDNA 2 GPU
SOC Die Size: 360.45 mm
Memory & Storage
Memory: 16GB GDDR6 w/320 bit-wide bus
Memory Bandwidth: 0GB @ 560 GB/s, 6GB @ 336 GB/s.
Internal Storage: 1TB Custom NVME SSD
I/O Throughput: 2.4 GB/s (Raw), 4.8 GB/s (Compressed, with custom hardware decompression block)
Expandable Storage: Support for 1TB Seagate Expansion Card for Xbox Series X|S matches internal storage exactly (sold separately). Support for USB 3.1 external HDD (sold separately).
Video Capabilities
Performance Target: 4K @ 60FPS, with support for up to 120FPS
High Dynamic Range: Up to 8K HDR
Optical Drive: 4K UHD Blu-Ray
HDMI 2.1 Features: Auto Low Latency Mode. HDMI Variable Refresh Rate. AMD FreeSync.
Sound Capabilities
Dolby Digital 5.1, DTS 5.1, Dolby TrueHD with Atmos, Up to 7.1 L-PCM
Ports & Connectivity
USB: 3x USB 3.1 Gen 1 ports
Wireless: 802.11ac dual band
Ethernet: 802.3 10/100/1000
Accessories radio: Dedicated dual band Xbox Wireless radio.
Design
Dimensions: 15.1cm x 15.1cm x 30.1cm
Weight: 9.8lbs (4.4kg)