Platforms: Android, iOS, PC (Steam)
Genre: Puzzle, Interactive, Horror, Found-Phone
In almost sixty years of Doctor Who, there has never been a decent video game in the franchise's history, and especially not one that Whovians (that's what Doctor Who fans call themselves) can actually be proud of. Here comes Kaigan Games' Doctor Who The Lonely Assassins to change all that, which is possibly the best Doctor Who game ever made. At least for this generation of gaming.
Don't Blink
Malaysian studio Kaigan Games is best known for 'found phone' horror games Sara Is Missing, 2017's Simulacra and 2019's Simulacra 2. They've returned with the same formula, but one set in the Doctor Who universe. However, it's clear from the get-go that Doctor Who And The Lonely Assassins is made with Whovians in mind.
The events of this game is essentially a sequel to the events of the iconic Doctor Who Series 3 Episode 10 'Blink'. It was notable for introducing the Doctor Who villains known as the Weeping Angels and starring the then-unknown Oscar-nominated actress Carey Mulligan as protagonist Sally Sparrow. It remains a legendary episode even now because of how good it was despite being a Doctor Who episode with the Doctor being absent for most of its duration.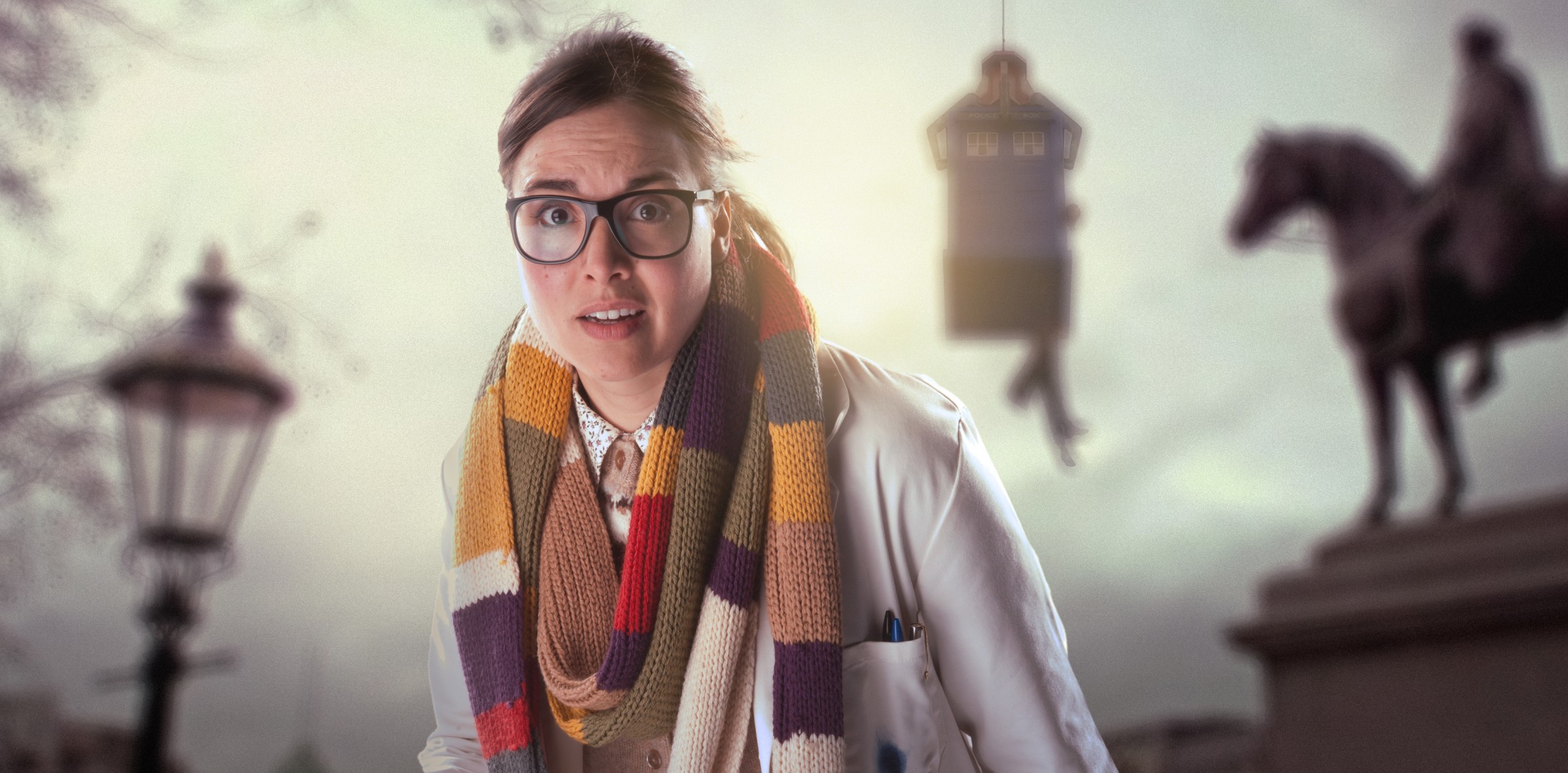 In Doctor Who And The Lonely Assassins, players need to uncover and decipher the mystery of a 'found phone' which once belonged to Larry Nightingale (who is also a character from the Doctor Who episode Blink). He is missing and players will have to work with Doctor Who character Petronella Osgood (with Ingrid Oliver reprising the role) to unravel the case and find the truth.
Finlay Robertson has returned to reprise his role as Larry Nightingale even if Carey Mulligan didn't come back as Sally. You'll learn more about what Larry has been up to since the events of 'Blink' and if he ended up with Mulligan's Sally (I won't spoil it). What isn't a spoiler is that what happened to Larry definitely has something to do with the Weeping Angels and the same creepy Wester Drumlins house from the 'Blink' episode.
Here's how the game works; you basically have access to Larry's phone, so you'll have to go through his messages, emails, pictures, videos and even browsing history contained inside to slowly solve the mystery at hand. Each clue you find will have to be scanned and send to Osgood in order to progress through the game. Each clue will open up more data inside the phone, and you'll have access to more messages, pictures and the like to inspect.
It's not a difficult game, as each clue will cause a yellow icon to pop up at the bottom left of the screen, so you can't exactly miss a clue if you've stumbled on it. However, this is still a game with horror elements, so it's important to note that players should expect abrupt jump scares every now and then. You'll also engage with a lot of multiple-choice dialogue with Osgood and other characters, though most of them are just 'tell me more' instances rather than meaningful choices that will actually affect the game's narrative.
There were much fewer puzzles than I expected, and the obstacles I did face in the game were when some of them required me to memorize certain details and bits of information littered throughout the game. In addition to the main objectives, there are optional side quests like finding hidden TARDIS (that iconic blue police box, which is actually the Doctor's spaceship) in pictures.
If you think you can just mindlessly play through this game, there are some challenges that you can actually fail to complete but the narrative will still continue (which surprised me). This, along with the optional side quests, has obviously been included by the developer to add replay value with more than one playthrough.
The game only took me a little over two hours to complete on my first playthrough, but I didn't manage to complete everything so that probably warrants a second playthrough if I want the best ending.
Allons-y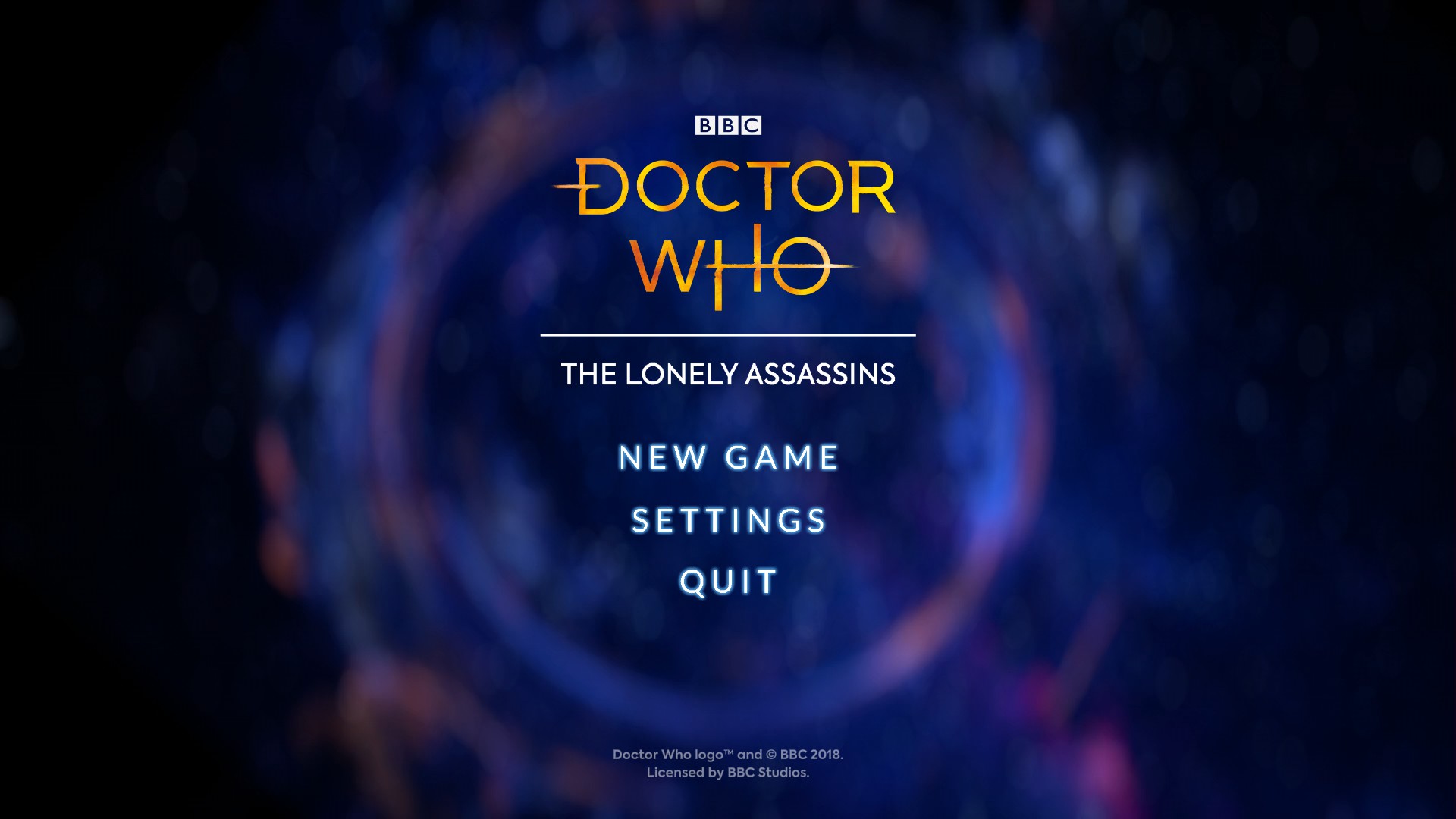 As far as fan service goes, I can definitely say that this game made the Whovian in me extremely happy. Not only is this a sequel to 'Blink' (which itself is already fantastic!; see what I did there, fellow Whovians), there are references to the Doctor's past adventures (including one involving a certain legendary Dutch painter) and easter eggs related to the time-travelling Time Lord. However, I should warn you that the Doctor herself (this takes place during the current era of Jodie Whittaker's Thirteenth Doctor, which was confirmed in our exclusive interview with the developers) doesn't actually show up until the very end. Even then, I should warn you that it's just a voiced cameo.
While the overall mystery was enough to keep me engaged and occupied as I gradually learnt more about what happened to Larry, veteran Whovians will likely have guessed what happened halfway through the game (or even before then, as I did).
It's not hard to predict the plot, especially if you've watched Blink or is well-verse in Doctor Who lore. That's not necessarily a bad thing per se, but it will lessen the intrigue of the mystery somewhat for Whovians.
As for those unfamiliar with Doctor Who, the game does explain who the Doctor is and who the Weeping Angels are, so you won't be left out. You can still enjoy the 'found phone' gameplay mechanics and horror elements. At two hours long, it doesn't overstay its welcome either, though some might find that brief length a tad too short.
Still, this game is primarily aimed towards Whovians, who owe it to yourselves to try this game out (who am I kidding, the game even begins with the Doctor Who theme playing as it transitions into the main menu). This game is pretty much canon as well, so perhaps the story might receive a follow-up in the actual series in the future. Who knows?
As the Eleventh Doctor once said: "We're all stories, in the end. Just make it a good one, eh?"
Pros
A genuinely good Doctor Who game that will make Whovians happy.
The found phone mystery is engaging enough.
Creepy at times (but there are also cheap jump scares).
Cons
One playthrough can be as brief as two hours long.
A bit too predictable and 'safe' plot for Whovians.
Final Score: 80/100
Doctor Who The Lonely Assassins was reviewed on Steam (PC) via a review code from the developer (Kaigan Games). It is now available on Android (Google Play Store), iOS (Apple App Store) and PC (Steam) today.