Review originally published on 8th April. We're bumping this up to this week since this film will premiere outside of SEA and on HBO Max this week.
The Mortal Kombat fighting game franchise has been shocking the world with its blood and gore since 1992, but no live-action adaptation has managed to capture their full visceral violence so far. The 1995 movie remains the most decent one, but it's still tame in comparison to the games.
Two decades later, the series receives a reboot in the form of 2021's Mortal Kombat by Simon McQuoid in his directorial debut. Unfortunately, it falls flat on its arse and in some way, might even be worse than the 1995 movie. The worst title remains with 1997's Mortal Kombat Annihilation though the less said of that, the better.
Why So Serious?
First things first, the highlight of the movie is definitely Hiroyuki Sanada's Hanzo Hasashi AKA Scorpion and Joe Taslim's Bi-Han AKA Sub-Zero. They're plastered all over the marketing material for this movie, and for good reason; they're the best parts of the movie. The movie starts with them and ends with them; to say more would be touching on spoilers.
They're as badass as expected, and the actors (both Sanada and Taslim) are experienced with fighting choreography. And it certainly shows.
Whenever they show up, we get a glimpse of how good the movie can be. To my disappointment, it ends there. They're pretty much the only truly good thing about this movie. One of the biggest problems with this Mortal Kombat reboot is that it's almost two hours long and it's filled with more unnecessary bloat.
There's even a whole boring training arc in the middle of the movie during which I almost fell asleep. It's not exactly an issue if the movie is successful at making us care about the characters, but that's not the case here at all.
Besides Sanada's Scorpion and Taslim's Sub-Zero, the other characters mostly have all the charm and personality of cardboard, with very few exceptions. The most grievous example of this is protagonist Cole Young (Lewis Tan), who is an original character not based on anyone from the Mortal Kombat games.
Tan isn't a bad actor, but he's always been known primarily for having great fighting skills (he's a martial artist in real life). He does the best he can with what he's been given, but the script is terrible. As a result, his character is bland and one-dimensional, making for an unmemorable performance.
If this brand new original character (Cole Young) is the best that the filmmakers could do, they should have just brought back fan-favourite Johnny Cage. Lewis Tan's Cole Young is the very definition of a boring and generic Audience Surrogate trope. Sort of like a silent protagonist or a custom-made character in video games. Viewers are supposed to relate to him, but putting in Johnny Cage would have been better. In the 1995 movie, Johnny Cage was the character that would question all the weird Mortal Kombat-related things that happen, making his perspective relatable to viewers.
In the Mortal Kombat reboot, that everyman perspective is replaced by that of Josh Lawson's Kano, but he's a much more crass and (extremely) less likeable version. That's not weird, considering that's supposed to be a bad guy in the first place. What is weird is that this movie attempts to somehow lump him with the good guys for more than half of the movie. Who are the guys? Well, this time around, we have Jessica McNamee's Sonya Blade Mehcad Brooks' Jax, Ludi Lin's Liu Kang and Max Huang's Kung Lao.
Therein lies another huge problem with this movie. The good guys are all either bland or generic as hell. Why? Because they all tend to take everything so seriously that it sucks out all the fun from the movie. I'm not saying that this movie should be light-hearted or like Deadpool, but this movie is just banal. The only guy who looks like he's having fun is Lawson's Kano, and he's supposed to be an unlikeable douchebag. Even Tadanobu Asano's Raiden is miserable and cynical all the time, which is in contrast to Christopher Lambert's portrayal of the Thunder God in the 1995 movie.
Look, I'm not saying that the 2021 Mortal Kombat movie has to be as cheesy, campy and hammy as the 1995 movie. Obviously, it can't and shouldn't be, but when it's not even as fun as the games it's from, what's the point? Oh, the fights, you say? Well…
Not So Flawless Victory
If there's one thing that the 2021 Mortal Kombat movie should have, it's good fighting scenes. Unfortunately, they're mostly a mixed bag. As I mentioned above, the highlight of the movie is Sanada's Scorpion/Hanzo Hasashi and Taslim's Sub-Zero. Their fighting scenes are as good as their performances, and that alone says a lot. They're definitely worth the price of admission, and fans of both characters should be satisfied with their depictions.
The other fights are meh, to the point that I actually prefer the fighting scenes in the 1995 movie compared to the 2021 reboot. The camera work during fighting scenes is shoddy and shaky, not to mention filled with choppy editing. Most fights in the 1995 movie would focus on one-on-one encounters from a farther perspective.
Meanwhile, the fights in the 2021 reboot tend to frantically jump from one fight (between two people) to another at a breakneck pace and a close perspective, making it hard to follow the action and moves of the characters who are duelling.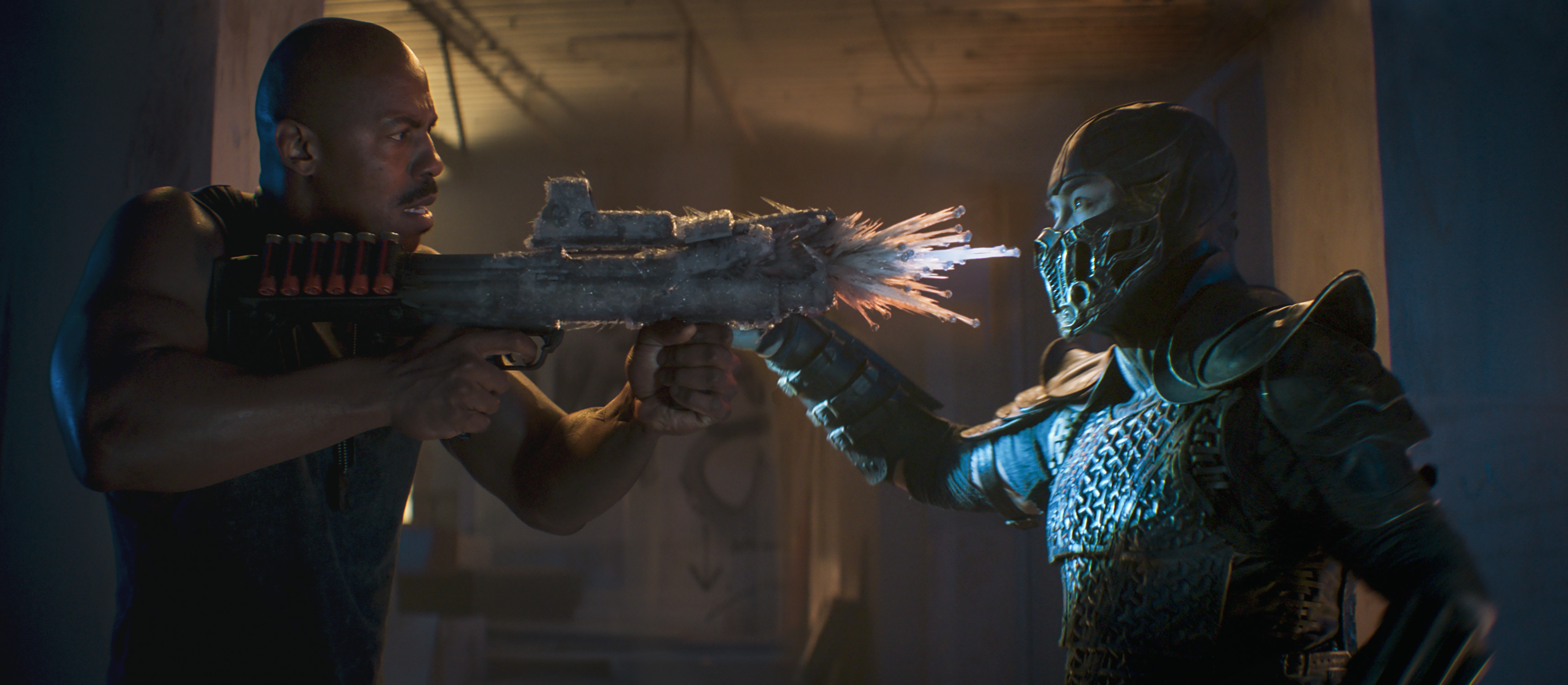 As for the bloody gore and violence, yes, this movie indeed lives up to its name. There's a generous amount of blood and even several awesome fatalities to behold. The characters even actually say the phrases "flawless victory" and "Fatality" out loud, but it's up to you whether that's cringe-worthy or fanservice.
It's also worth pointing out, at least for those who plan to watch the 2021 Mortal Kombat movie in Malaysia, that as a result of censorship from the local authorities, you won't be able to witness the fatalities and gore in all their R-rated glory, which is a shame. It's not the fault of Warner Bros or the filmmakers though, so don't go blaming them for this. They weren't kidding when they said that this movie would be violent.
Oh, and visually, the Mortal Kombat reboot looks good, especially the costumes of Scorpian and Sub-Zero, as well as the fire (including Liu Kang's flame powers) and ice special effects. The production value is high, but some of the CGI does still look a bit spotty. Why can we still see the pupils of Raiden's eyes? Still, at least the CGI blood looks realistic this time.
It Still Has A Little Potential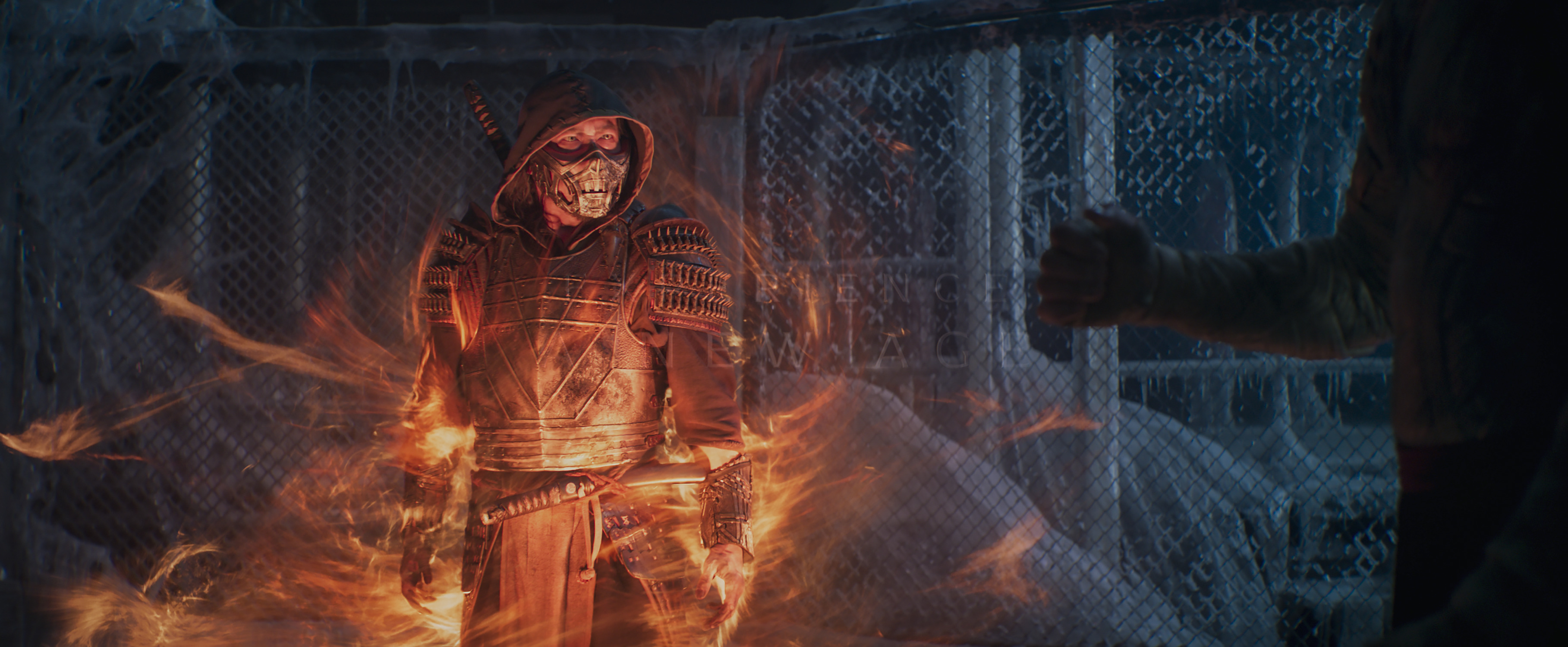 It's not all bad, but the fun and good parts are far and few in between in the Mortal Kombat reboot. The plot is still nonsensical (which is expected for the franchise), but the slow pacing might turn off fans who are here just to see their favourite characters fight.
Ultimately, the easiest way to describe the 2021 Mortal Kombat movie is that it's too busy setting things up for a payoff that doesn't arrive. The movie ends on an abrupt note, leaving viewers wanting for more, especially with a last-minute ending stinger that cruelly teases what's to come (like how a Marvel Cinematic Universe movie post-credits scene would be). You can watch it for Scorpion and Sub-Zero, but everything else just feels like fluff.
In fact, you're better off just watching the superior 2020 Mortal Kombat Scorpion's Revenge animated movie, which is available on HBO GO. Trust me you'll have a much better experience.
FINAL SCORE: 50/100
We received an early access screener of Mortal Kombat courtesy of Warner Bros. Malaysia. It is now showing in Malaysian cinemas. If you want spoilers for the film, head here.
[videopress L3WxZiKm]