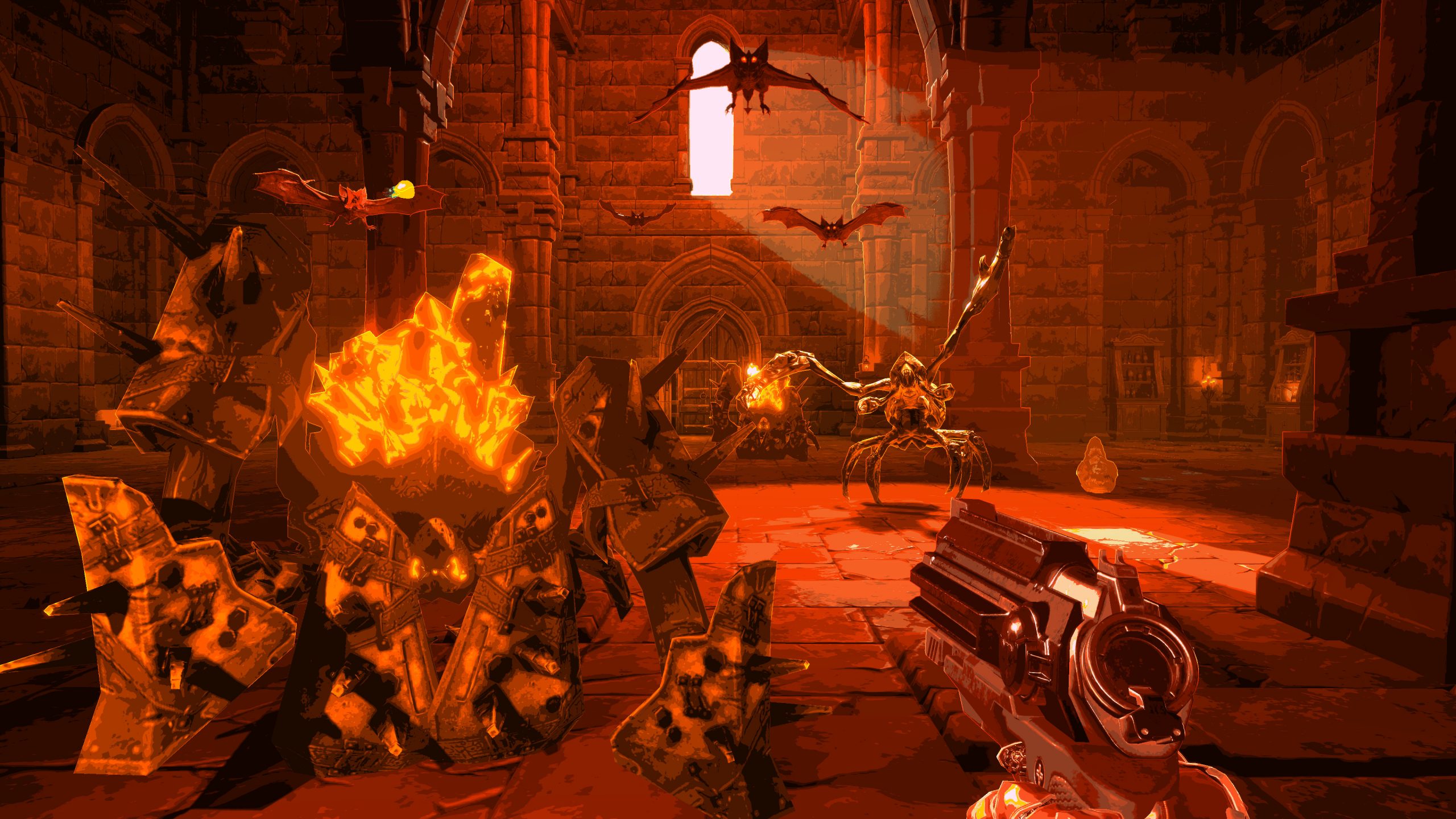 by in
Last year's pretty amazing arena/maze rhythm-savvy first-person shooter BPM: Bullets Per Minute is getting a few ports this year.
BPM will be on PS4 and Xbox One later in 2021. In addition to all the perks & awesome challenges in the PC original last year, these new versions of BPM will include five brand new characters, three new weapons, a brand new chapter, two new difficulty settings, and a bunch of new items, achievements, and quality of life tweaks.
The following updates will also be added to the already-out PC version in the same timeframe. To which we say: hell yeah! We had fun with the challenging roguelike nature of BPM: Bullets Per Minute and we don't mind jumping back in again with these new additions coming soon.
For more FPS rhythm metal action, check out our playthrough below if you want a sneak peek at what you're getting into: