By Alleef Ashaari|April 29, 2021|
Ubisoft and Tencent are working together on an official collaboration, with the Chinese version of Just Dance on Nintendo Switch crossing over with battle royale game Peacekeeper Elite (which is only available in China).
According to video games industry analyst Daniel Ahmad on Twitter, this is an example of how Tencent is trying to integrate its IP with those on the Nintendo Switch console. The collaboration includes elements from Peacekeeper Elite and its second-anniversary song being featured in Ubisoft's Just Dance game.
In addition, there will also be a Nintendo Switch Just Dance bundle to promote this collaboration between Ubisoft and Tencent's game franchises. What's interesting is that this bundle includes a Joycon strap in the form of a frying pan, which comes from the fact that Peacekeeper Elite is basically China's version of PUBG Mobile. The frying pan is essentially a mascot of its own for the PUBG franchise by now.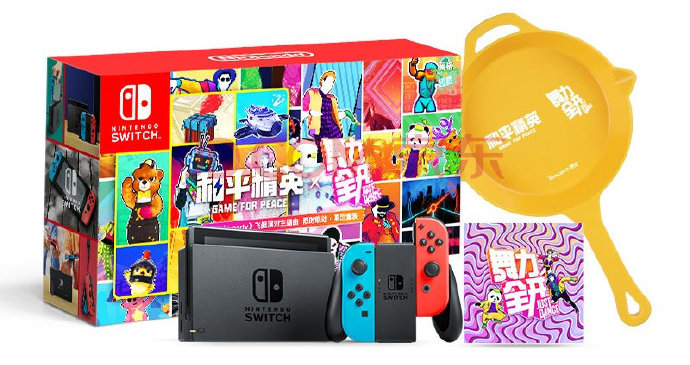 Related