Will Jupiter's Legacy Reinvigorate The Superhero Genre For Today's Streaming Generation?
If you aren't fatigued by the deluge of comic book movies and TV shows in 2021, Jupiter's Legacy will break your figurative back in that regard.
This TV series Netflix adaptation of a Mark Millar and Frank Quitely comic book series in 2013 is about a group of old superheroes who want to pass the superheroics torch to their children. However, they're not in sync with The Code, which is to use their powers not to kill and not to govern; instead to help shape America's future for the better. But with the bad guys not following the rules and with the children's friends getting killed left and right, is there room in this century to uphold seemingly outdated values? And is it OK for even one of the heroes to make an exception to the "no kill" rule for some less-than-savoury bad guys?
Planet Buster
It took me a while to get to the swing of things with Jupiter's Legacy, because the first few episodes did not grab my attention. The main problem is some of the characters: it's hard to sympathize with some of the younger cast here. We have the old-school father Sheldon (Josh Duhamel), the world's version of Superman, along with his equally charismatic and headstrong wife Grace (Leslie Bibb). Both of them have two kids: the tryhard superhero Paragon/Brandon Sampson (Andrew Horton) who needs a haircut and the drug-addicted black sheep daughter Chloe (Elena Kampouris).
I call them Mopey and Bratty because that's what they're summed up as throughout the entire season. These archetypes are handled better in other shows and have more fleshed-out personalities, so forgive me if they seem two-dimensional for me to give a s***.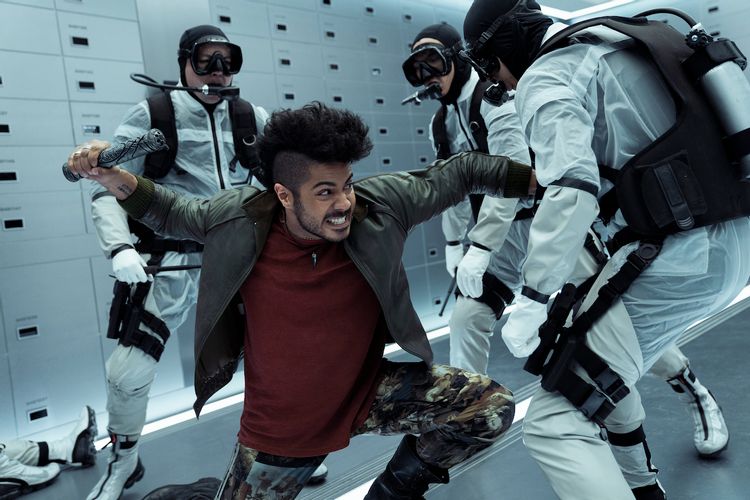 Thankfully they don't dominate the entire show; both Sheldon and Grace have some decent story arcs involving The Code, especially when dealing with the younger superheroes who are in line with the show's version of the Justice League called The Union. Sheldon's brother Walt, a super-strong telepath (Ben Daniels) has a calculating personality that complements the wholesomeness of the aforementioned two parents.
My favourite character is Hutch (Ian Quinlan), a non-superpowered villain who has a cool teleportation device and has ties with one of the Union's ex-heroes. He's charismatic, steals the presence of the scenes he's in, and is incredibly ballsy and competent even in the face of powers out of his league. His story arc is the most entertaining by far and he has a clear reason among the cast as to why he's doing petty crimes in the show.
There's also a flashback plot about how Sheldon, his mom, his brother, and a few others back in the 1930s got their powers. These are arguably the best parts of the show, though it needed to be its own episode or two instead of having the entire premise chopped up and inter-spliced into the current storyline. As far as plot devices go to add context to the whole Code and how Sheldon got to be this way, it works.
Superhero Landing In The Wrong Time?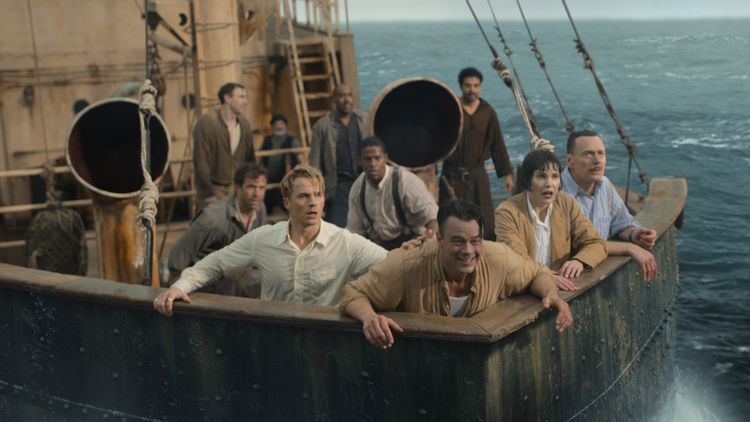 To be fair, Jupiter's Legacy is a victim of bad timing. With so many TV series based on superhero properties and comic book franchises out this year, and all of them offering something different, this Netflix show just feels like it's cruising along and hitting all the checks on the list.
Honestly, why watch all of Jupiter's Legacy when there are other superhero TV shows that do a way better job with the parent-kid dynamic & daddy issues plot threads like Superman & Lois and Invincible? Or even edgier superhero shows like The Boys?
At the very least, the show's flashback bits and superhero origin story set during the Great Depression is a nice change of pace. Some of its roster at least will grab you because of how their story arcs unfold in this first season. Long story short: you could do worse.
Final Score: 50/100