The second episode of Marvel's Loki is available now on Disney+ Hotstar Malaysia. I'll be discussing heavy spoilers from Loki Episode 2 so if you haven't seen it or want to avoid spoilers, now's your chance to stop reading.
For previous breakdowns of Loki episodes, check out Episode 1 here.
Also, if you haven't, you can check out my previous breakdown and easter egg articles for WandaVision Episode 1 and 2, Episode 3, Episode 4, Episode 5, Episode 6, Episode 7, Episode 8 and Episode 9.
For The Falcon And The Winter Soldier, you can check out my previous breakdowns here at Episode 1, Episode 2 and Episode 3, Episode 4, Episode 5 and Episode 6.
If you want a non-spoiler guide to Loki, you can head on over here.
Loki Is Now Working For The TVA & Has His Own Cubicle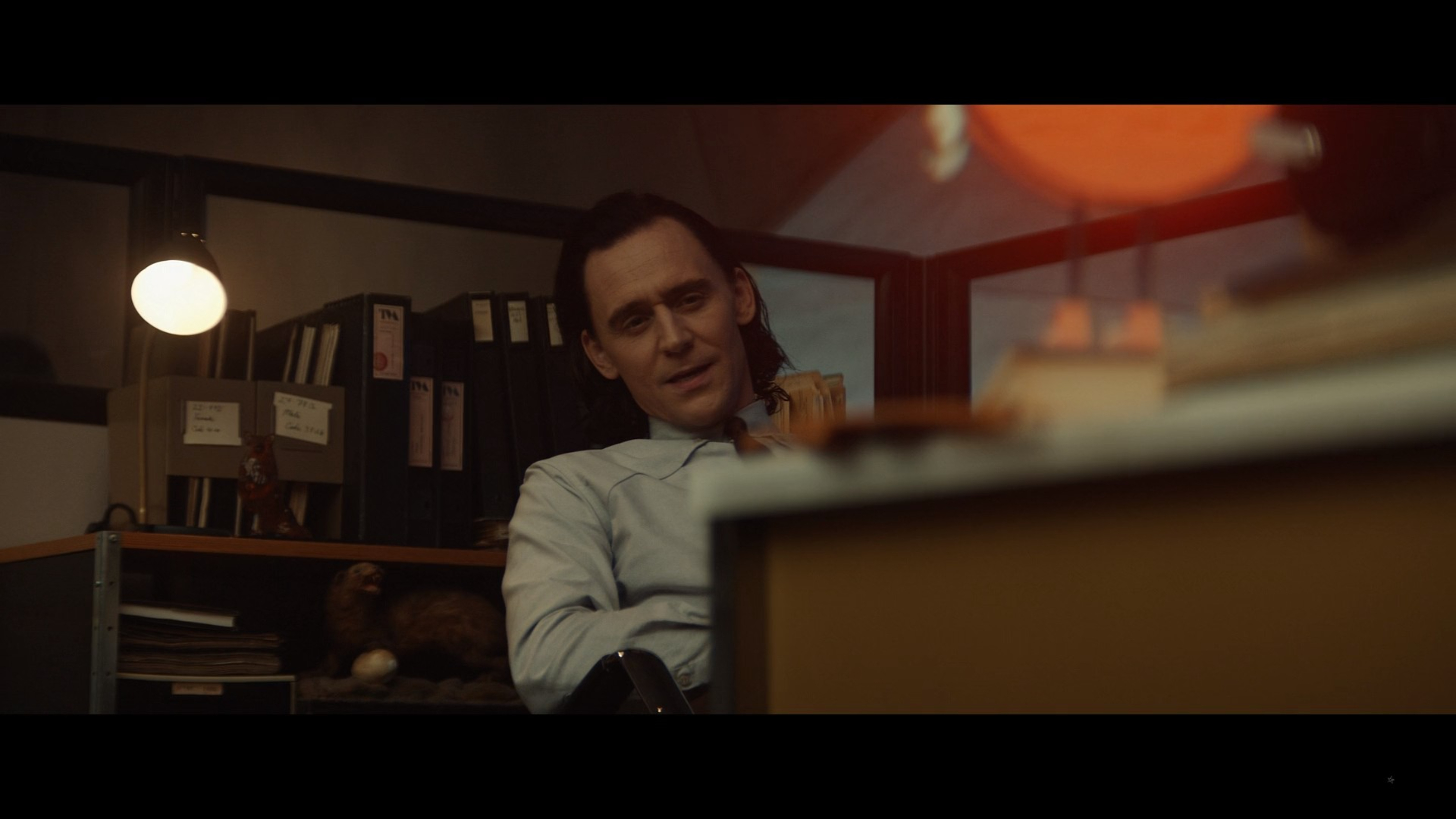 He even has the words "Variant" written on the back of his jacket.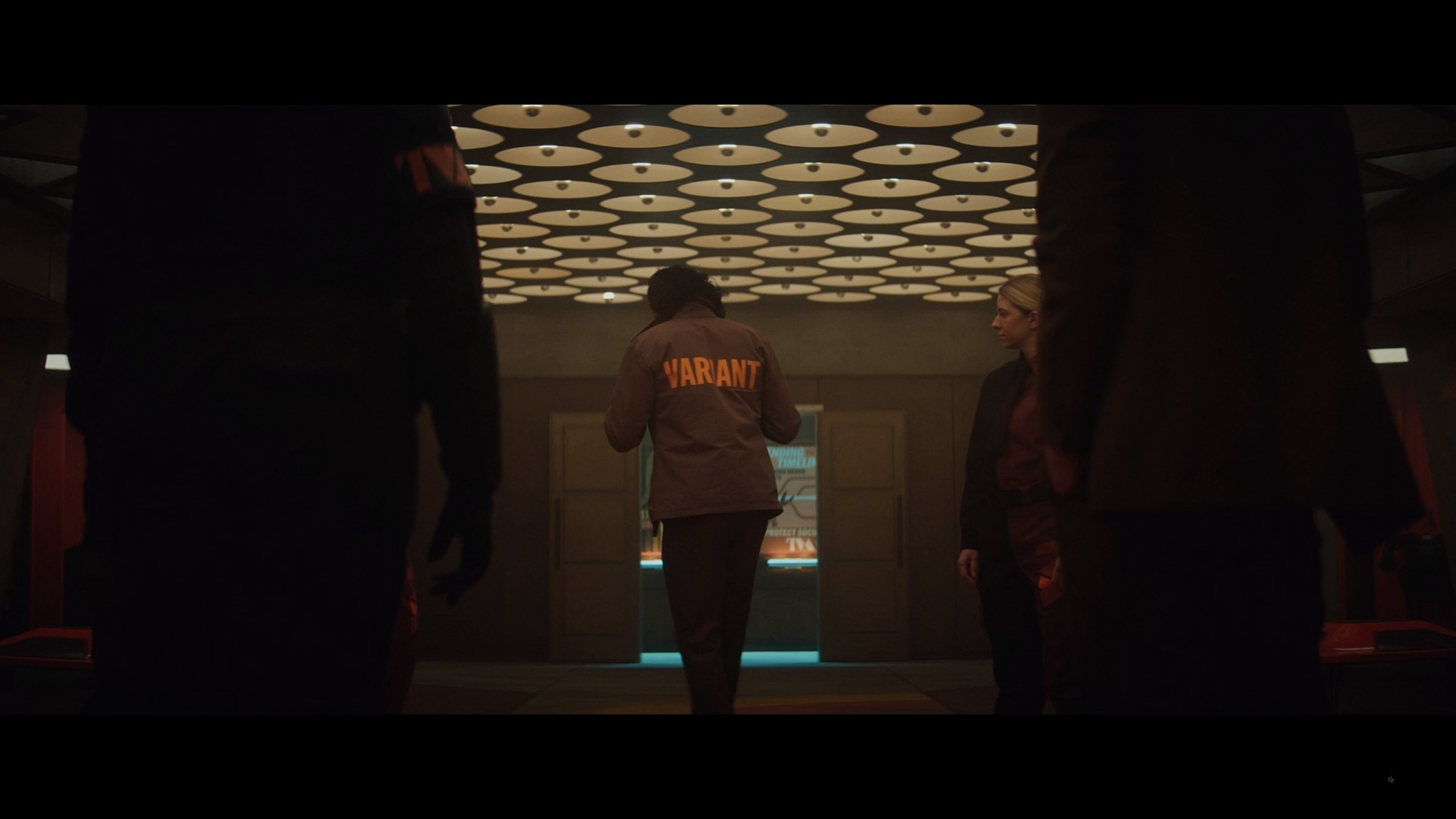 Mobius Reveals That Loki Variants Are The Most Common
It's important to note that all of the ones shown by Mobius in this scene are adult male Lokis, so we haven't seen any kid or lady Lokis just yet. Also, the last hologram is actually based on an early evil version of Loki from the comics; essentially Loki from the original age of Vikings hundreds of years ago.
Thor Ragnarok Reference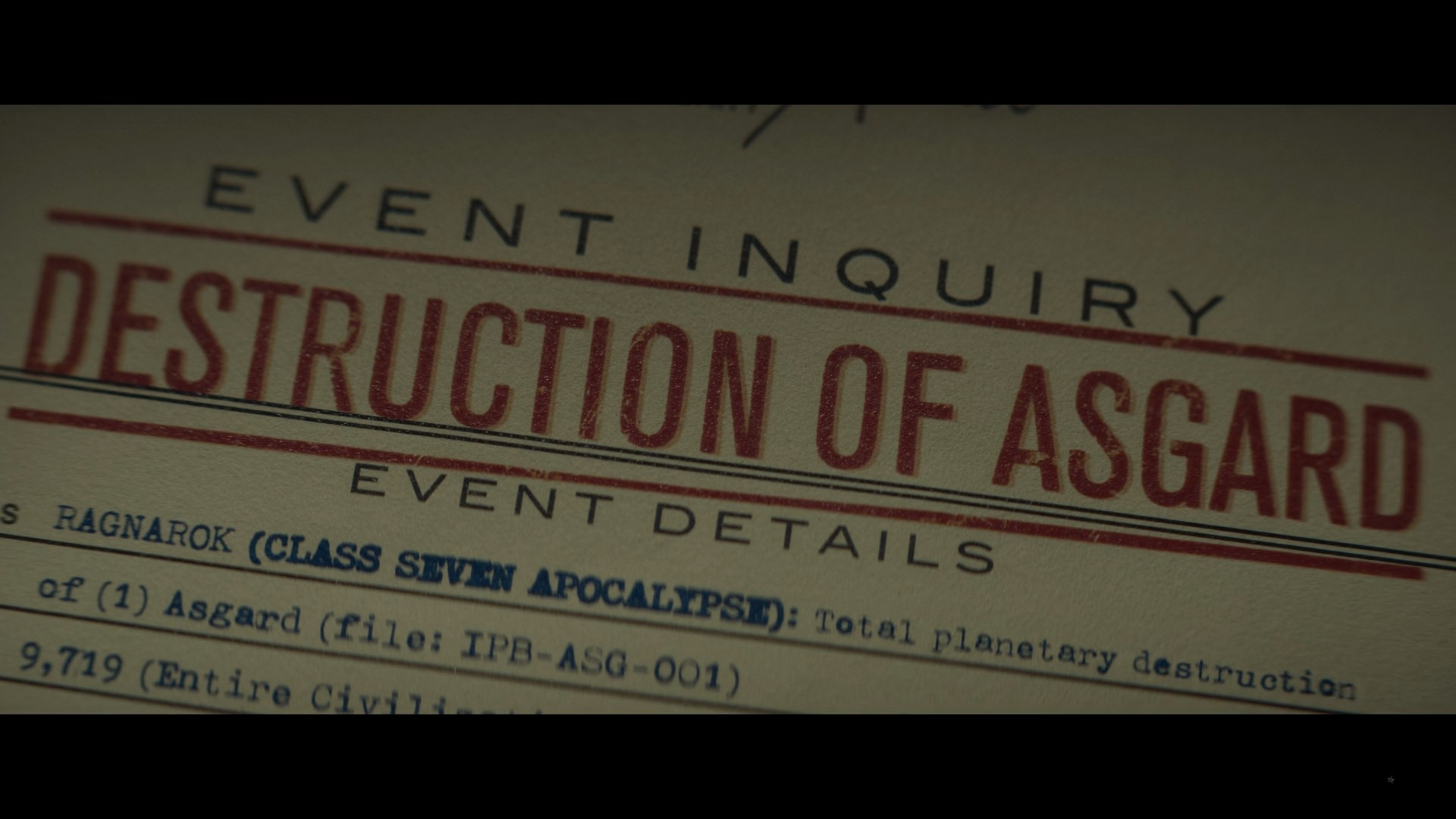 Loki finds out about the destruction of Asgard after reading files taken from the TVA archives. This apocalyptic event happened in 2017's Thor Ragnarok, which (as a reminder) this variant of Loki has not yet experienced himself.
The Loki Variant Has Been Hiding In Apocalypses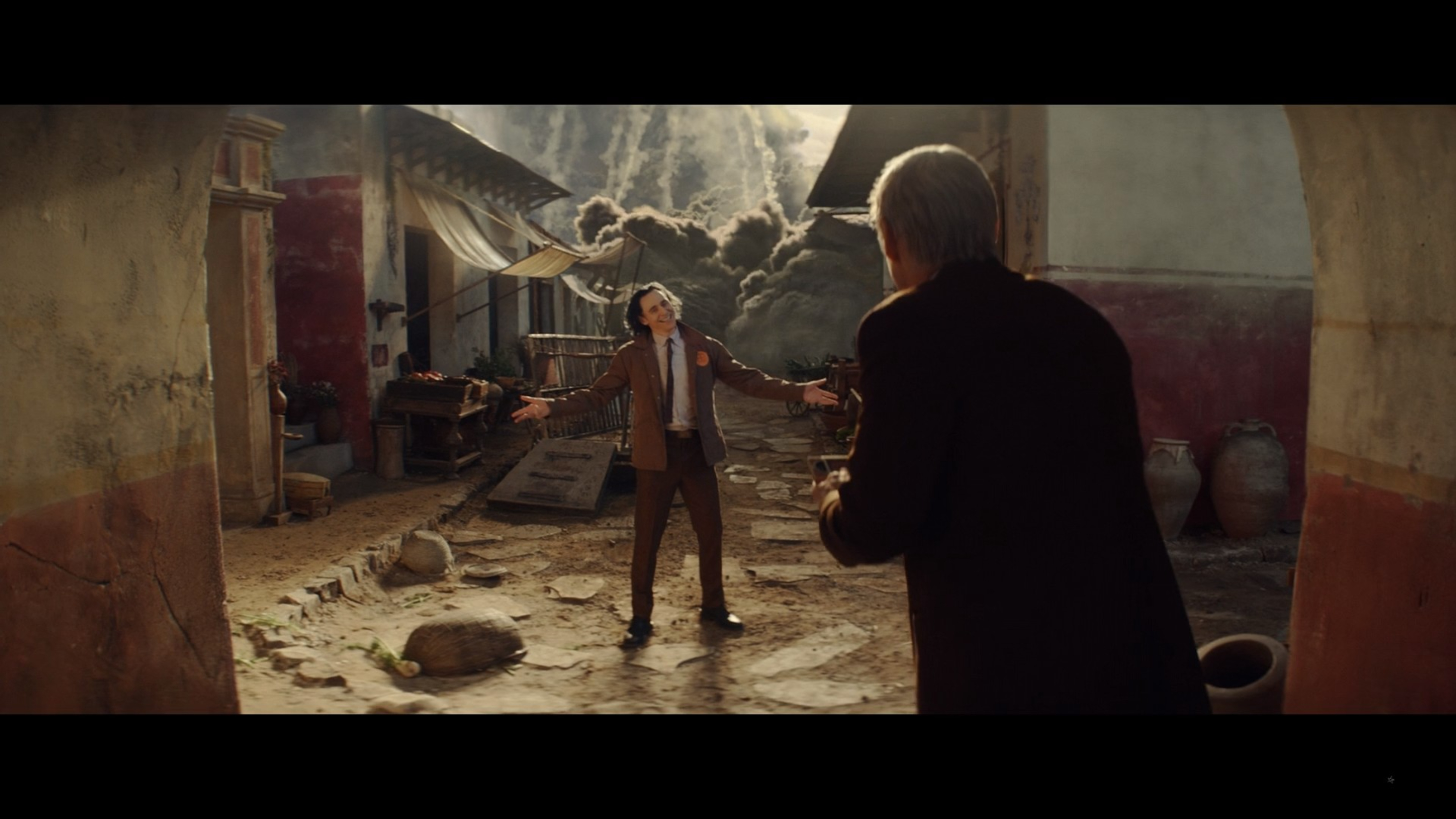 Loki discovers that the Loki variant who's been causing all the Nexus events might be hiding in timelines where apocalypses. Mobius confirms that this is the case when he finds out that causing a disturbance before an apocalypse doesn't result in any variance energy detection or Nexus events.
The Kablooie Candy Is From 2047-2051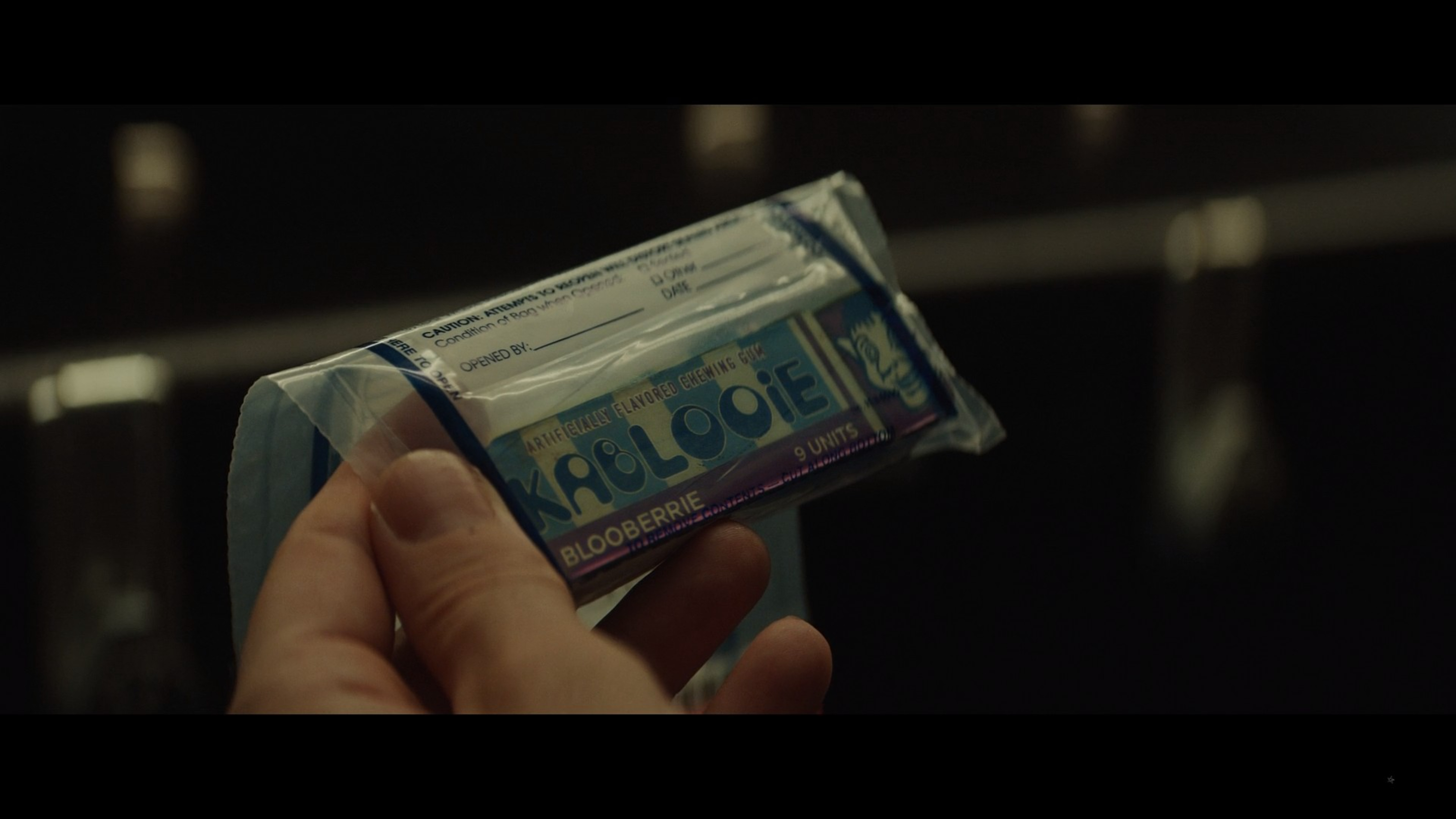 Roxxon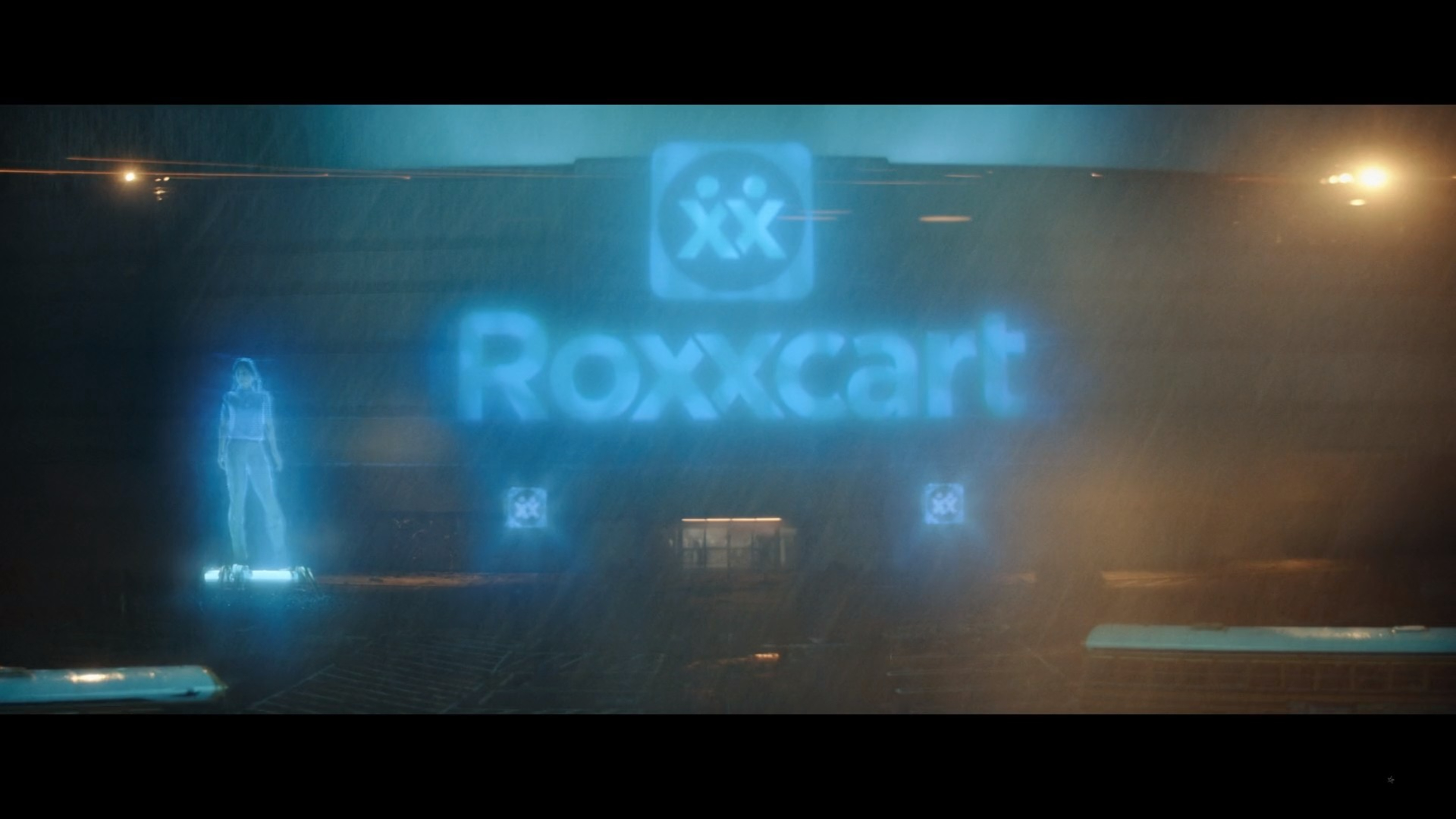 Now, this is very interesting. When Loki and Mobius go to 2050 Alabama, the location features a Roxxcart superstore. It shows that Roxxon is a major business corporation at this point in time. In the comics, Roxxon is often a major antagonist as it is led by the villain Dario Agger, who is a minotaur.
Some Gaming Easter Eggs
Inside the Roxxcart store, Loki and the Loki variant walks by some amusing branded product placements, namely gaming peripherals from Razer, Hyper X and even Alienware. We can see headphones, keyboards, gaming chairs, monitors, and more. It sort of ruins the immersion, but it's still funny, nevertheless.
The Loki Variant Is Sylvie Laufeydottir, A Combination Of Lady Loki And Sylvie Lushton From The Comics
She is played by actress Sophia Di Martino. A document that Loki reads during Episode 2 just before the Roxxcart scene reveals that the Loki variant's name is Sylvie Laufeydottir. What this means is that she's not Lady Loki or Sylvie Lushton from the comics, but possibly a combination of the two.
There is a precedent for this in the MCU. This is similar to how Marvel combined Emily Van Camp's Sharon Carter and the Power Broker in The Falcon And The Winter Soldier, two previously unrelated characters from the comics.
In 2008 during the J. Michael Straczynski, Marko Djurdjevic, and Olivier Coipel's Thor series, they introduced Lady Loki.
She appears in the Dark Reign arc, New Avengers, and the Original Sin event. It was only later in 2014's Original Sin: Thor and Loki: The Tenth Realm that Lady Loki was actually one of many personalities hidden inside Loki. Other personalities include Kid Loki and the aforementioned Loki of the Viking Age (see above earlier this episode).
There's nothing much to say about the character. In the comics, she was just Loki in female form, but the Marvel Cinematic Universe might be unique. It's interesting to point out that Loki is now officially gender-fluid in the MCU canon, and that he's not really male per se.
Earlier in this episode, Mobius refers to Loki as an "ice runt", reminding us that Loki is first and foremost not even an Asgardian; he's a Frost Giant. As a result, his real skin would be blue. He changes his appearance to blend in and perhaps to hide in plain sight, which is likely why this variant decided to become a woman instead.
In addition, it could also be that this Loki variant has unique personality traits that led to her becoming more comfortable in this Lady Loki form. We'll have to wait and see how her story unfolds in future episodes.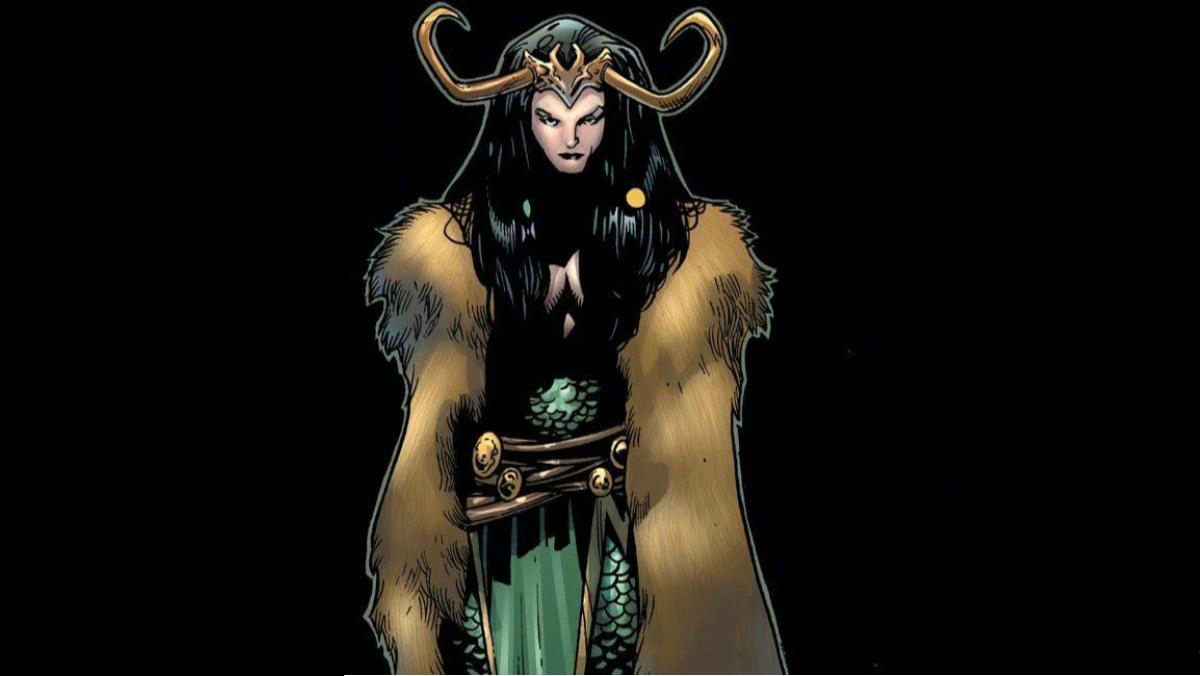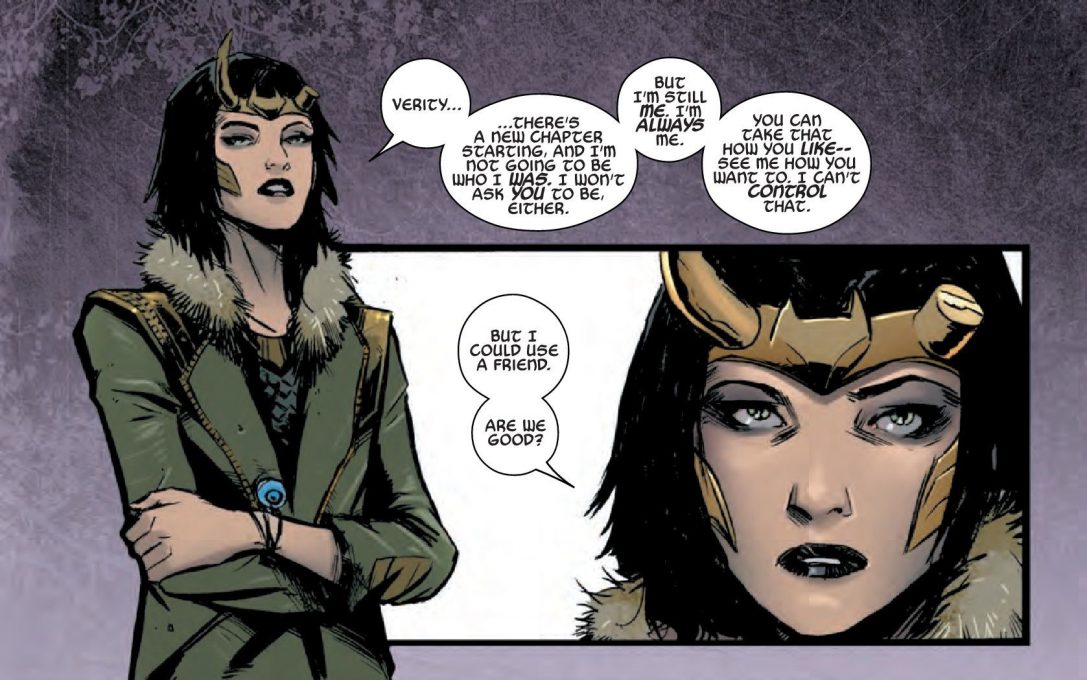 However, she could also turn out to be Sylvie Lushton from the comics. Sylvie is best known for being created by Loki in the comics and later being part of the Young Avengers, taking on the name Enchantress (the original Enchantress is an Asgardian named Amora, who also hasn't debuted in the MCU).
Since this is a variant from another timeline, she might very well have originated from a universe where she really was created by Loki. If so, why is the TVA still identifying her as a Loki variant? The rumour of Sophia Di Martino's character being Sylvie only surfaced because the Spanish version of the end credits for Loki Episode 2 mistakenly credits her character as Sylvie.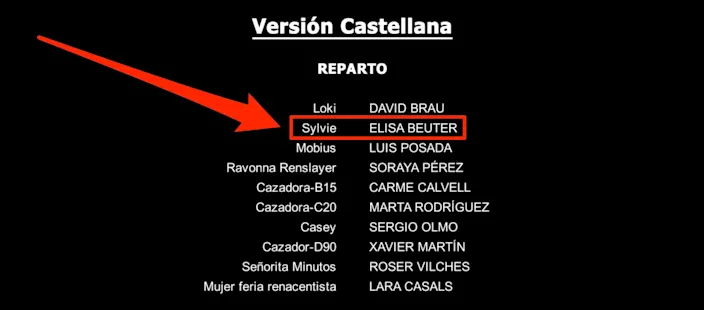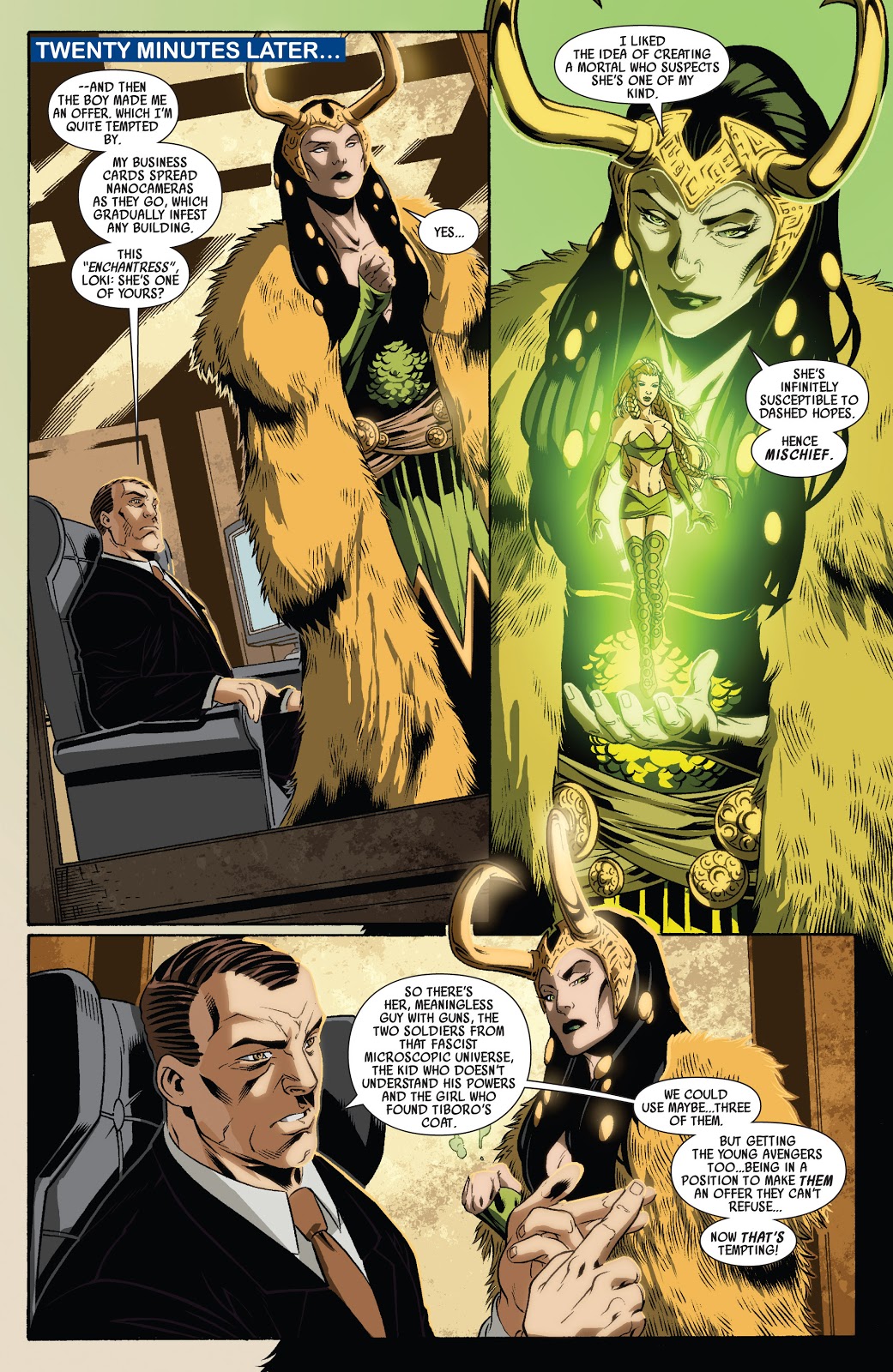 Conclusion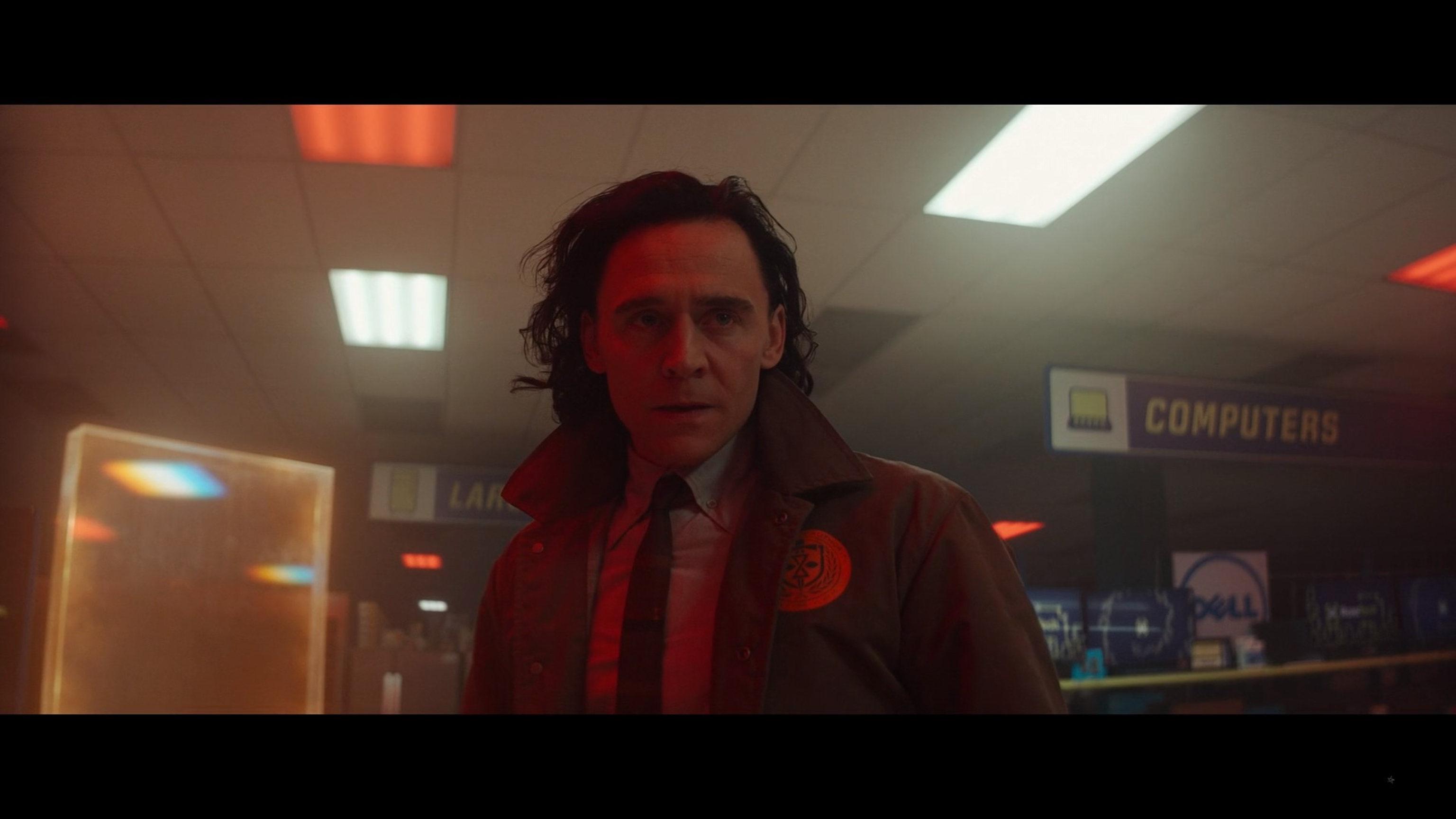 The episode ends with Loki following the Lady Loki/Sylvie variant into the time portal to god-knows-where. It will be interesting to see where the series veers off from here. We might be going into further uncharted territory in future episodes, so let's stay on the edge of our seats. Fingers crossed on the appearance of Kang The Conqueror.