Netflix Geeked Week is a free five-day event that runs from 7 June to 11 June 2021. There will be tons of exciting announcements and exclusive first-looks to new trailers, celebrity appearances and so much more.
ALL THE NEWS & SNEAK PEEKS FROM DAY 3
Fret not if you can't watch Geeked Week live because we're compiling all of the latest news, hottest clips and lots more this week to keep you up-to-date and on top of the action. You can check out all the highlights and announcements from Netflix Geeked Week Day 1 here and Day 2 here.
Stranger Things Season 3
New cast members announced:
McNulty (Anne With an E) will play Vickie, a "cool, fast-talking nerd," per her character description, who catches the eye of one of the core cast members. Her credits also include the feature film Morgan and the British series Agatha Raisin. She is repped by Silver Lining Entertainment and Lisa Richards Agency.
Truitt (Queen Sugar, The New Edition Story) will play Patrick, a Hawkins basketball star who has talent, friends and a good life until shocking events send his life spiralling. Truitt has recurred on Black Lightning and is in the cast of Starz's upcoming drama Black Mafia Family.
Chen (The Falcon and the Winter Soldier) plays Ms. Kelly, a popular guidance counsellor who takes a special interest in students who are struggling. Her credits also include Queen of the South, Black Lightning and Watchmen.
Van Dien (NBC's The Village) will play Chrissy, the head cheerleader at Hawkins High and the most popular girl in school — who's also carrying a dark secret. Van Dien was a regular on the first two seasons of Netflix's Greenhouse Academy and starred in Hulu's movie The Binge. She's repped by Link Entertainment and Innovative Artists.
Stranger Things will cross over with Smite: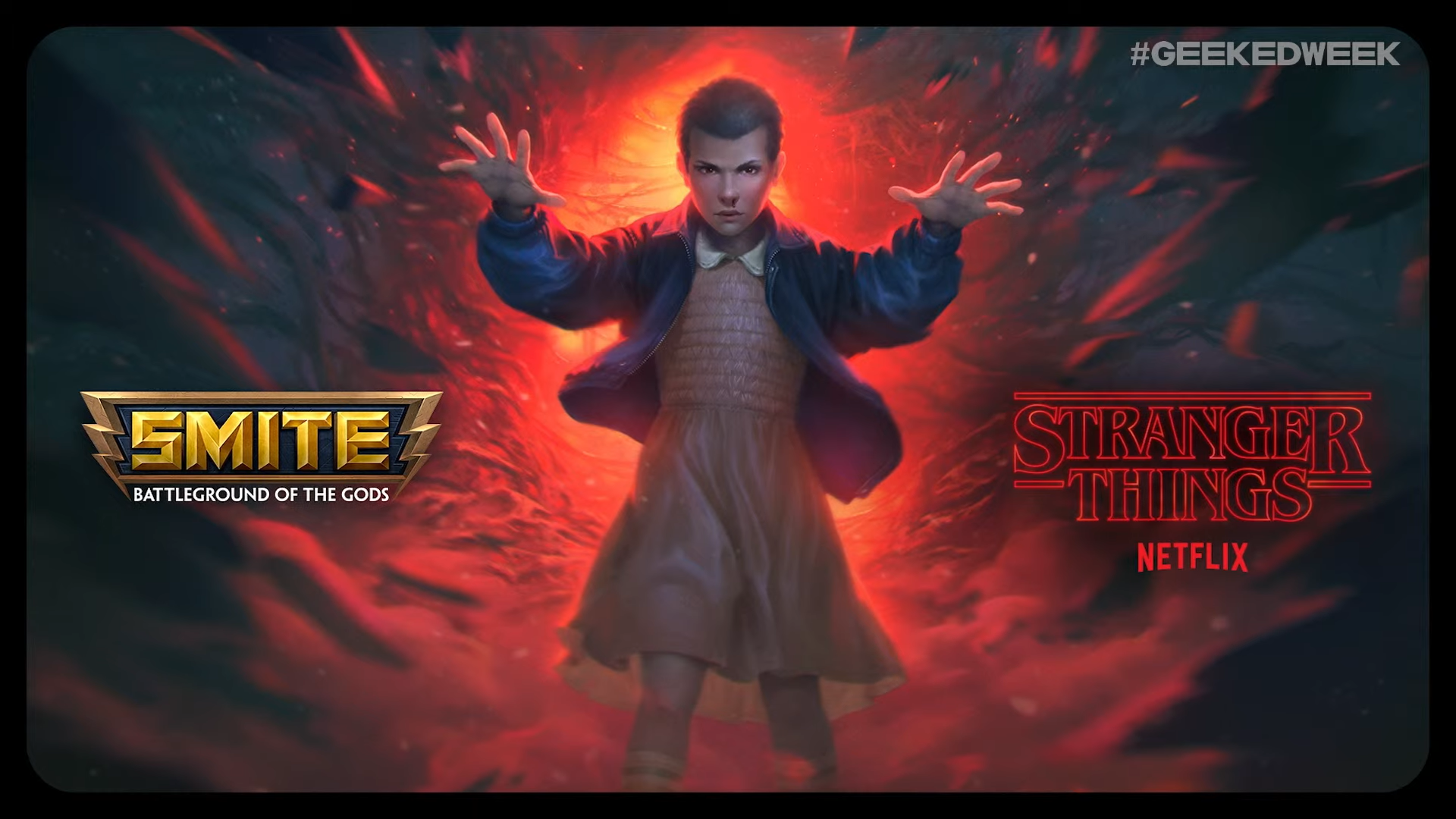 Nendoroid Eleven:
Bandai Namco Hopper figure:
Fear Street Trilogy Trailer
Check out the brand new trailer for the upcoming Fear Street Trilogy.
FEAR STREET PART 1: 1994 releasing globally on Netflix on 2 July 2021. 
FEAR STREET PART 2: 1978 releasing globally on Netflix on 9 July 2021. 
FEAR STREETÂ PART 3: 1666Â releasing globally on Netflix on 16 July 2021.
The synopsis reads:
In 1994, a group of teenagers discovers that the terrifying events that have haunted their town for generations may all be connected — and that they may be the next targets.

Based on R.L. Stine's best-selling Fear Street horror series, the trilogy follows the nightmare through Shadyside's sinister history.
The School For Good And Evil
Lucifer
Awake
Black Summer Season 2
Lucifer 
Gunpowder Milkshake
Trese 
Check out the first five minutes of Filipino anime Trese, which will premiere on 11 June 2021.
The synopsis reads:
Set in a Manila where the mythical creatures of Philippine folklore live in hiding amongst humans, Alexandra Trese finds herself going head to head with a criminal underworld comprised of malevolent supernatural beings.
You can watch the entire Netflix Geeked Week Day 3 live stream below: