Blizzard's Diablo IV might not be ready for release anytime soon, but the developer has revealed more designs from the upcoming game, including for character classes and enemies. In a new blog post, Diablo IV art director John Mueller, lead character artist Arnaud Kotelnikoff, and associate art director Nick Chilano offered more details for the highly-anticipated sequel.
First up, players can choose from a variety of personas and customize them with a slew of detail options during character creation.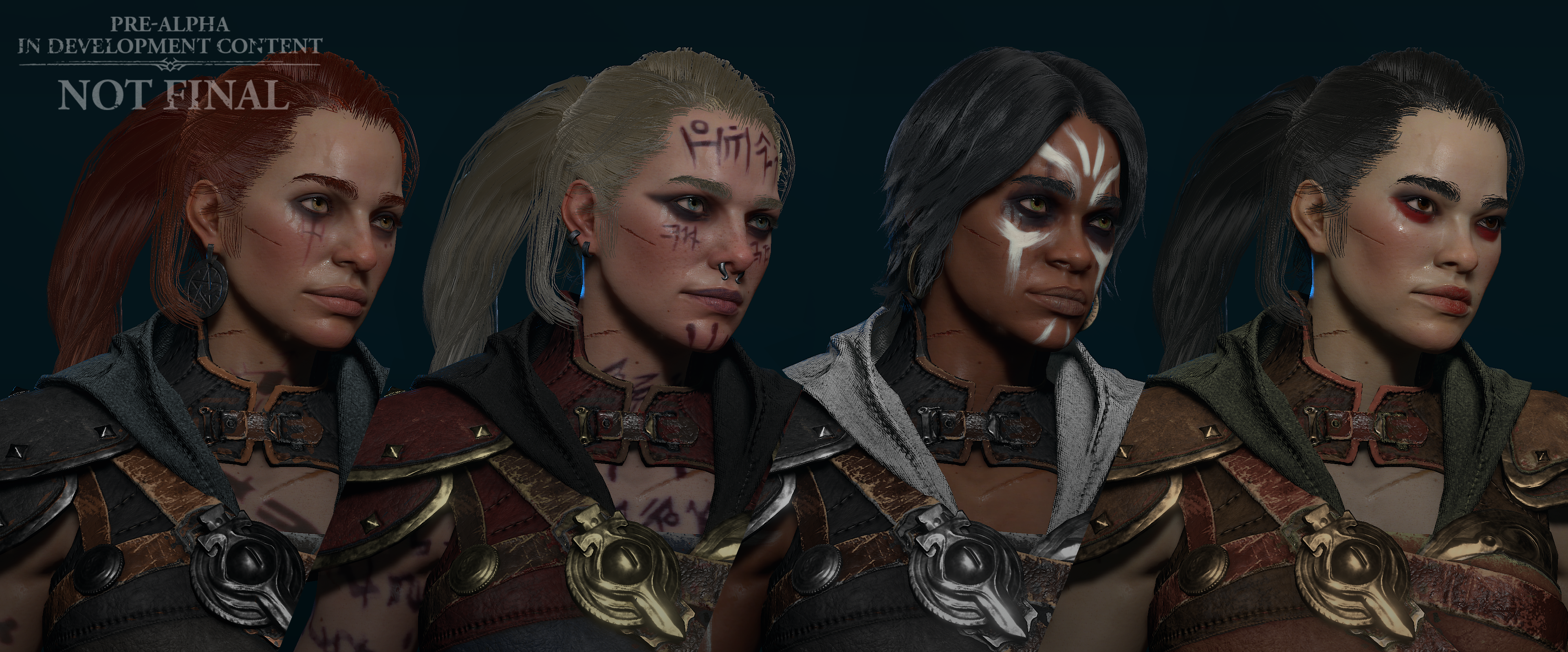 According to Mueller, they have made massive improvements to the level of detail, the surfacing of complex materials like skin, cloth simulation, hair, fur, metal, even down to the details of the highlights of the eyes and rivulets of perspiration. This includes a robust character customization system that is entirely new to Diablo and hundreds of componentized armour sets, different body types, dozens of unique personas, and completely unique art for five distinct classes (to start).
Players will customize the look of their character here in the new Wardrobe system that allows them to mix and match hundreds of armour components unique to their class, alongside custom colour palettes to create the class fantasy that best represents their character.
In Diablo IV, most of the story cutscenes will be rendered in the in-game engine using the game models.
According to Kotelnikoff, Diablo IV has more in-depth customization for your characters than in any previous Diablo games. You will be able to change the face of your character, the hairstyle, the facial hair (beards and eyebrows), and add jewellery (nose piercing or earrings), makeup, and body markings such as tattoos or body paint. You will also be able to change the colour values of your character's skin, eyes, hair/facial hair, and body markings.
Some elements will be class-specific, to support the classes' unique backgrounds, but many will be shared between classes allowing more possibilities to mix and match. The new dye system allows you to change the colour palette of your armour pieces, such as changing silver to gold or replacing a white cloth with a black cloth.
Each part of the armour can be dyed, including the helmet, chest, gloves, legs, and boots. You can dye each piece with a different colour palette if you choose, or apply the same palette to all of them.
Every armour set in Diablo IV has two body types. Here is an armour set for Barbarians with some subtle differences between the two.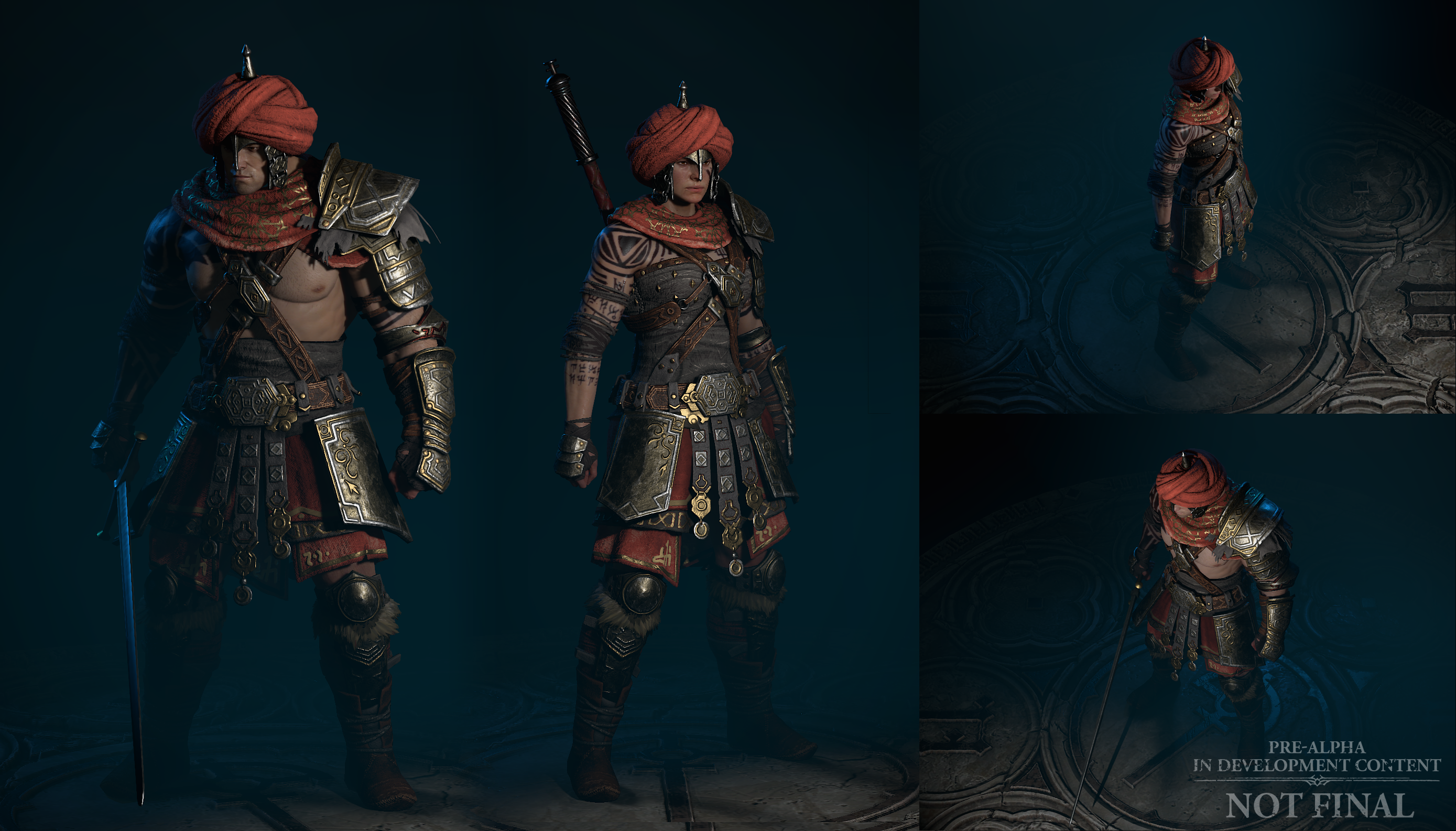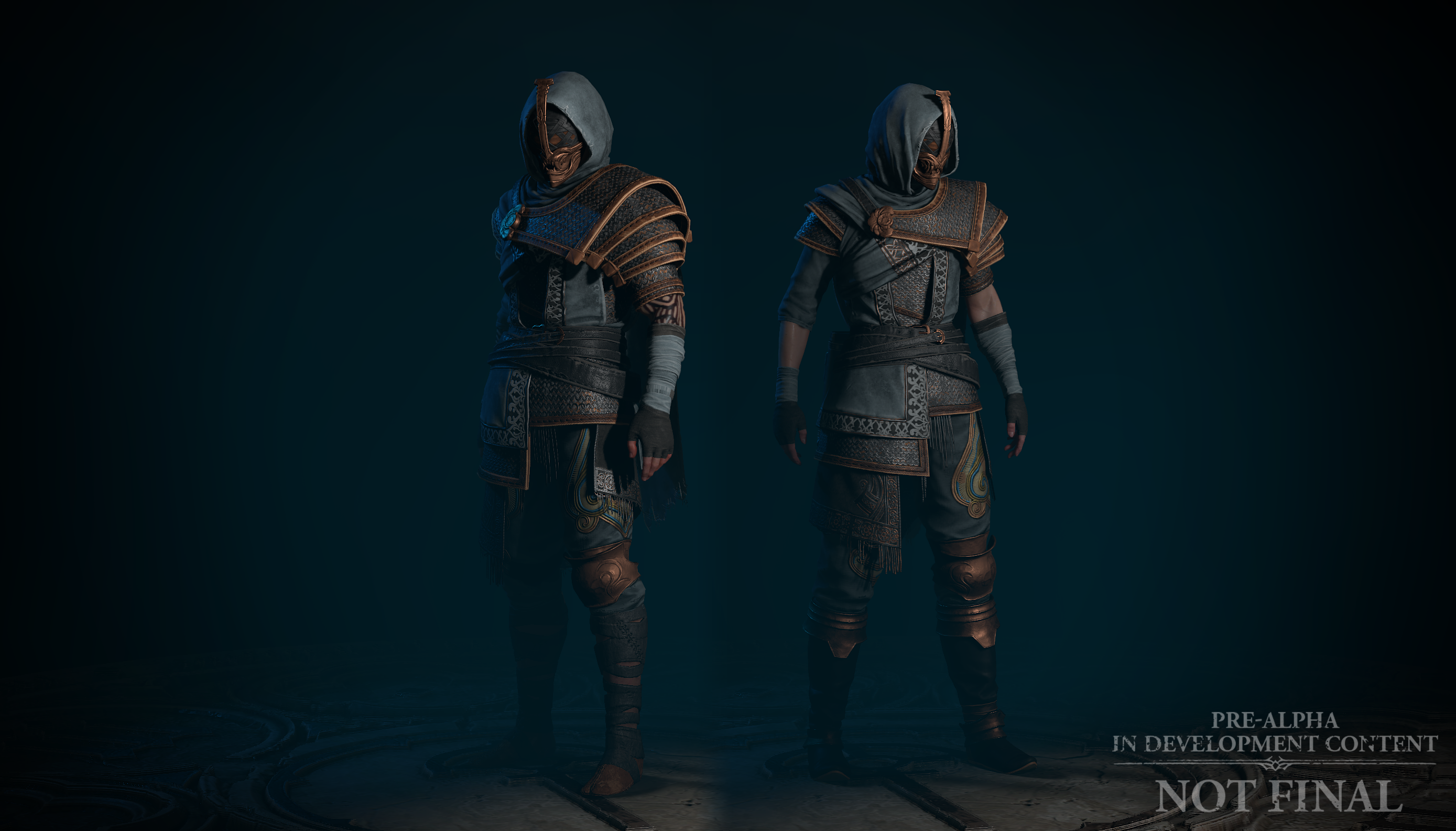 Check out the video clips below of the Rogues in slow motion, which was recorded in the game's real-time engine.
These are the new designs for enemies in Diablo IV.
In the meantime, head on over here to learn more about the new Rogue class and other information. Diablo IV is currently in development for PS4, PS5, Xbox One, Xbox Series X/S and PC.