Gearbox is celebrating two years of mayhem, since it's now the second anniversary of long-running looter shooter game Borderlands 3.
Starting today, the Loot the Universe series of min-events will be up until 10th September GMT+8. This is when each planet in the game take turns becoming a bastion of better Legendary Loot drops. each planet's affected zones have their own dedicated Legendary weapon type (Pistol, Shotgun, SMG, Assault Rifle, Sniper Rifle, or Heavy), and may also have increased chances for Legendary gear types (Class Mods, Artifacts, Shields, or Grenade Mods).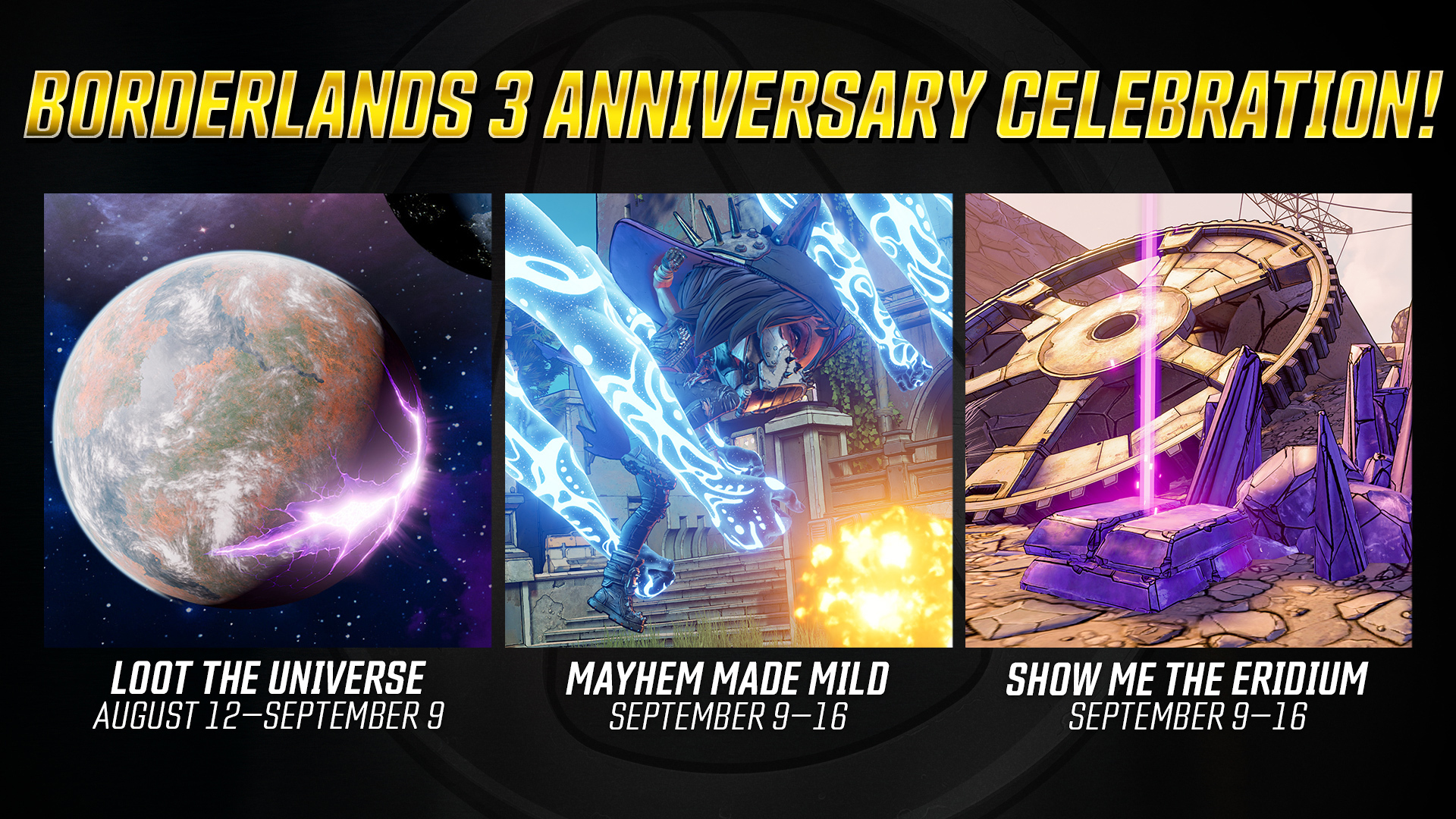 From 10th to 17th September GMT+8, there will be the Mayhem Made Mild and Show Me The Eridium mini-events happening in tandem. The former will feature Easy modifiers for all levels of Mayhem mode, while the latter grants increased Eridium drops and Eridium item discounts. Basically, August and September will be filled with two months of crazy loot & Eridium drops, with the latter being more useful since you can use it to reroll anointments for your cherised guns.
Speaking of celebrations, Borderlands 3 also has few bunch of hotfixes concerning loot drops:
Addressed a reported concern that Tom & Xam were sometimes not dropping Soulrender
Addressed a reported concern that Aurelia was sometimes not dropping Juliet's Dazzle