This Week's Borderlands 3 Black Market Vending Machine Features A Neat Takedown Weapon
This week's new Borderlands 3 Maurice Black Market Vending Machine features a pretty neat Legendary Shotgun you can't find anywhere except at the Maliwan Takedown raid. Meaning if you have spare cash, you can just find the machine and just buy a few copies for yourself if you're lazy.
Maurice's Black Market Vending Machine 7th August Location
To find this week's vending machine, head down to Athenas and make your way to the centre of the map. Head to the part where ratches spawn; specifically the pathway that leads to the graveyard. Head to the Storm Brewin bar nearby.
You'll find this week's Black Market vending machine in the vicinity.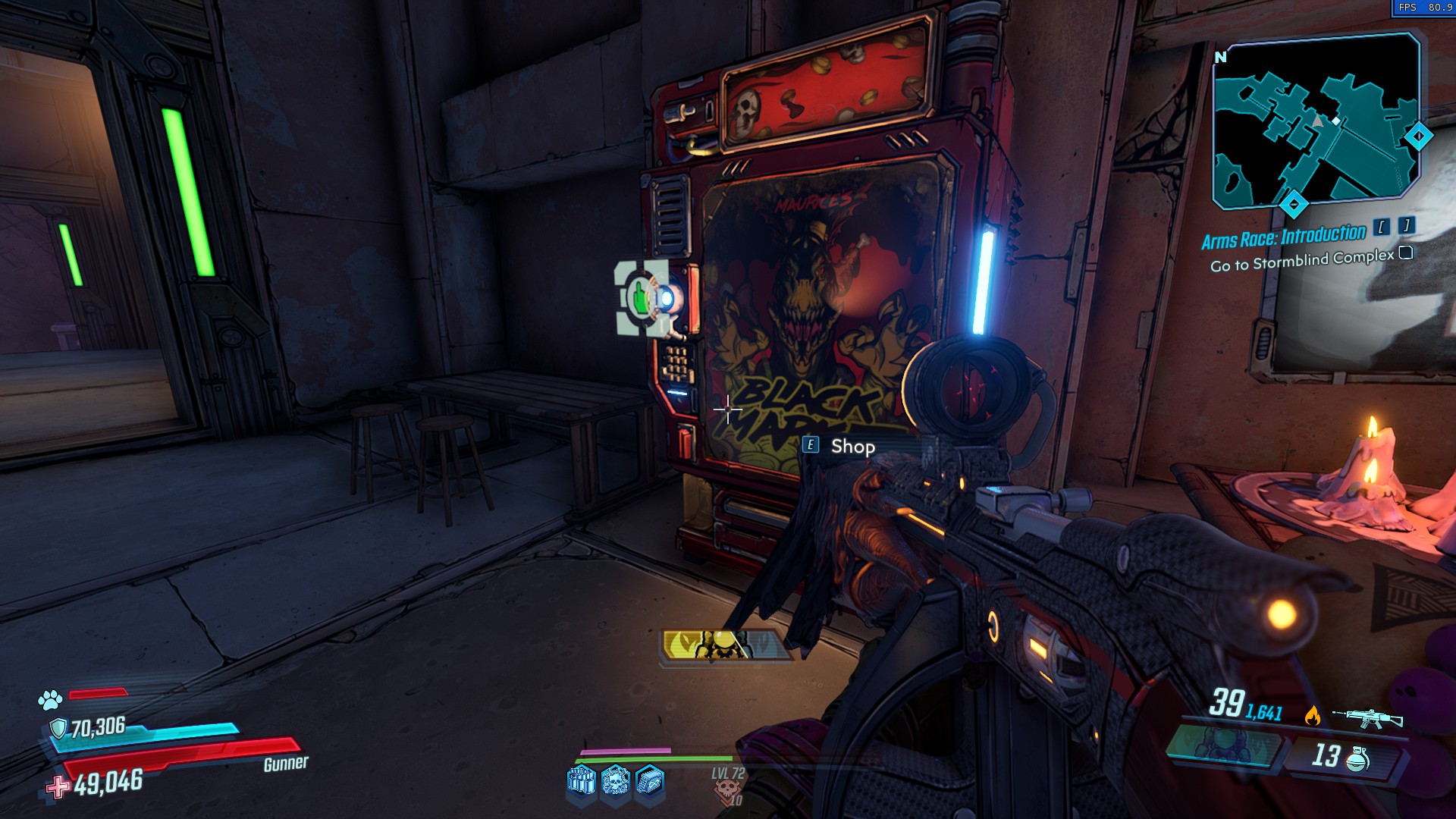 Here are the Legendary Weapons available for purchase:
Ripper SMG
Tigg's Boom Shotgun
The Flood Pistol
Yep, the Tigg's Boom can be bought; that's the Legendary Shotgun that's only available from the Maliwan Takedown raid. If you're not up to farming the raid, just buy the shotgun within this week. If you have multiple Vault Hunters, go ahead and stock up on Tigg's Boom; we suggest getting the variant that shoots out x13 and x16 shots.