Platforms: PC (version reviewed), PS4, Xbox One, Nintendo Switch
Genre: Action RPG brought back from the 2000s era
Diablo 2, as well as its expansion Lords of Destruction, is the most influential and most-packed action RPG for the PC back in the day. But to bring it back in its original form, quirks and all (from its punishing learning curve to potions-heavy gameplay), is not going to make current action RPG players see the value in its heritage.
Diablo 2: Resurrected, the remaster of the 2000-era action RPG classic, is basically the remedy that solves the conundrum of bringing new players into the granddaddy of all action RPGs. How does it do so? By dressing it up with 3D graphics made for a lovely-looking isometric action RPG complete with spectacular pyrotechnics and flashy particles from your characters. Whether it's your Druid's Molten Rock and Fissure spells wombo-combo to the Assassin's sentries and traps AoE fiesta, you'll have a blast killing demons and the Prime Evil's Sanctuary-invading hordes in this new coat of paint, now looking like their devilishly Sunday best.
Another lovely addition to the remaster is controller support: it's pretty much flawless. Granted, Blizzard took cues from past action RPGs that were made for consoles dating back to the late 2000s onward (like the X-Men action RPG games and Marvel: Ultimate Alliance series), but it works here. You have full control over your character instead of using a mouse pointer to direct them, which means you can move them around flawlessly through obstacles, enemies, and projectiles that can probably one-hit kill you in Hell difficulty.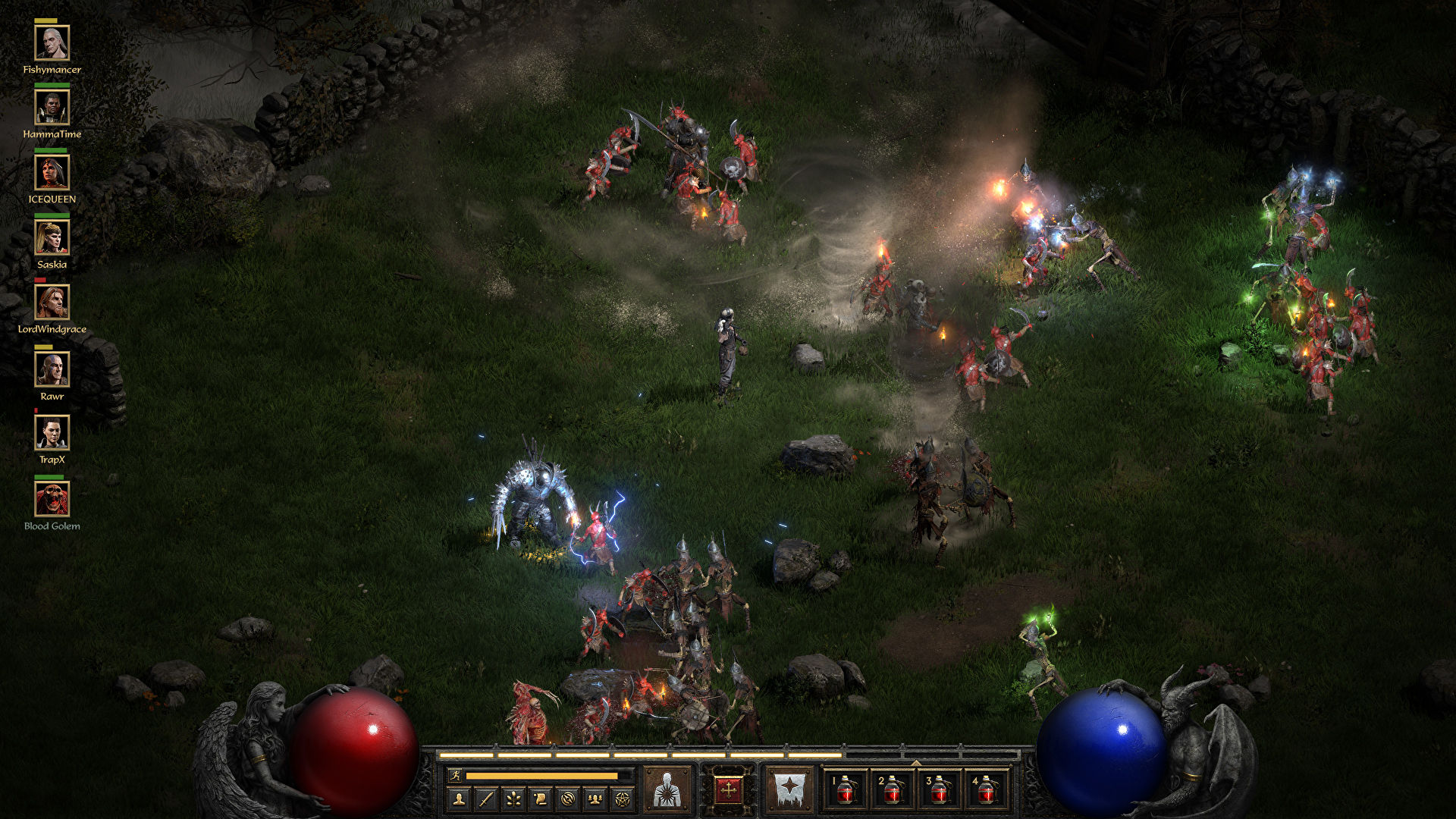 Mapping skills to your face buttons and using potion hotkeys via d-pad is painless and they work really well after getting used to it in less than 5 minutes. Most players only need up to 4 skills to spam throughout the four major Acts and their respective escalating difficulties, so the controller serves that well be it the Nintendo Switch, the PS4 DualShock, or the Xbox gamepad. Blizzard did a bang-up job in making controller support painless as possible, to the point where I don't really use the keyboard-mouse setup anymore for Diablo 2. Never thought I'd say that to a former PC-only title that the master race champions.
Despite these improvements, Diablo 2 is still the same 2000s game you loved and eventually tolerated for its "old-school mentality". The difficulty curve from the start if you're soloing, the potions-heavy gameplay if you're not sure what you're doing, the Stamina bar limitations, the overall slow pace, and enemies being able to gang up on you and killing you in quick time. And then there's difficulty walls like Duriel, whom you'll need seasoned veterans to help you out. Of course, these are old gameplay designs that preserve Diablo 2's nature and classic status in the first place; to change that would piss off a lot of people.
I'm just happy that it's now possible to relive the highs and lows in fresh makeup and on a controller. At the same time, the source material is enhanced while being treated with utmost respect and care in terms of preservation. Warcraft III: Reforged this ain't.
The Devil You Know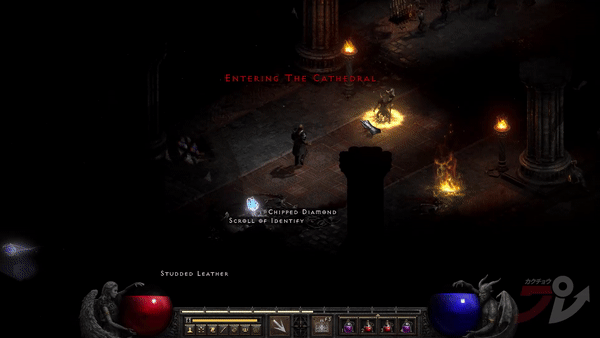 Other minute-yet-welcome changes include smooth transitions between new school and Legacy mode with the press of the G key, respeccing made easy since you'll be doing that a lot, remade cutscenes, and having your corpse teleport back to your last-visited camp/town hub if your game accidentally disconnects or if you happen to quit out of the blue. The latter means your items will not be lost in the abyss of the internet.
It's also nice that the game addresses all the issues I brought up during the game's beta state; clearly Blizzard has been on the ball in improving the netcode and offering offline character options just like in the old days. And also allowing players to bring their old D2 save files onto the Remastered edition. While it does suck that there's no LAN play option, Battle.net has proven itself to be the most stable servers around if Diablo 3 (post-Reaper of Souls, of course) and all the WoW games are of any indication.
Should you buy Diablo 2: Resurrected and give this old-school action RPG a go? Yes you should, because this is the definitive version of the game, thanks to the redone graphics and lovely controller support that really feels so intuitive and natural. Regardless of how you feel about Blizzard right now, a lot of hard-working developers have put all their time and effort into polishing up an antique to make it an elevated cultural treasure that even zoomers can jump into without whining about its "old-schoolness".
If you can't get behind that, there's always Diablo 3 and Path of Exile.
Final Score: 70/100
Review copy provided by Blizzard.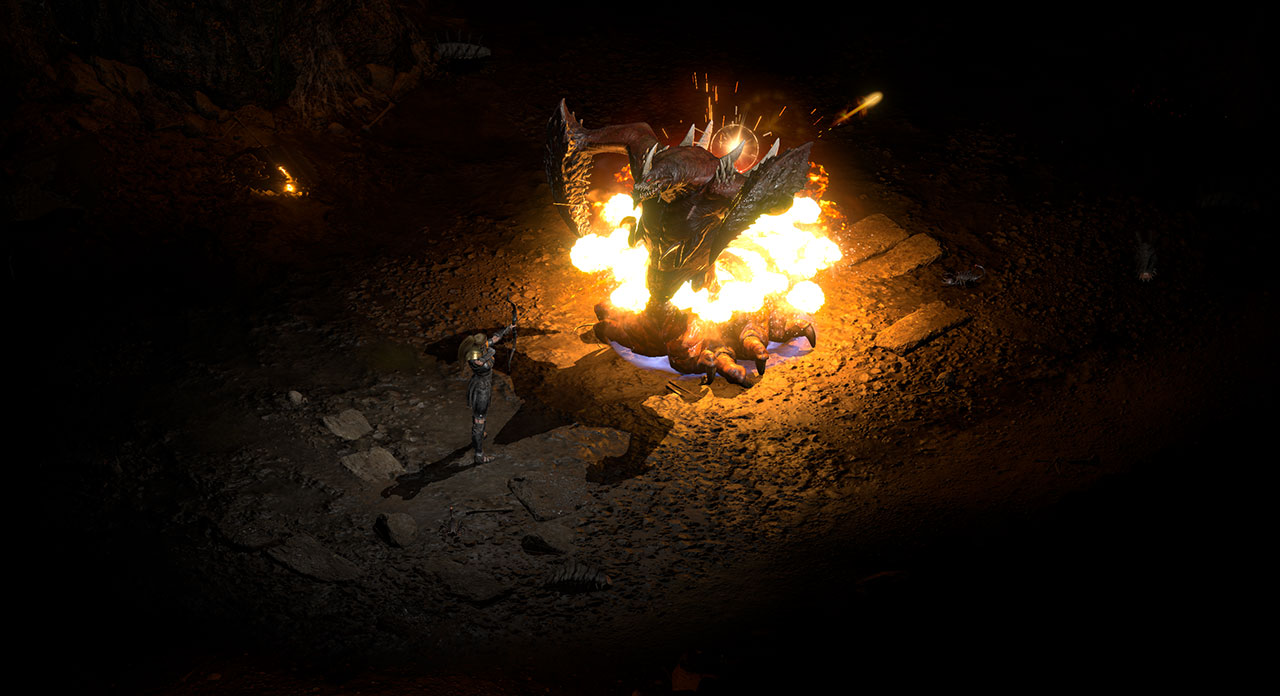 Related