The concept of a female lead in a video game has always been a struggle to realize. Whether due to the large male-player demographic or simply creator preference, the number of games out there with female protagonists are comparatively low, and that list gets narrower the deeper into a genre you go.
Complicate this with more recent trends of developers including gendered options for protagonists instead of a commitment to one of the other and it can still feel a bit like finding a needle in a haystack when looking for a game that proudly champions a lady.
While JRPGs in particular have always traditionally celebrated men and women alike in strong roles, often putting them on equal ground against the big world-ending baddie, it's no secret that the main leads of these games have also often been men.
With that in mind, we've taken the liberty of scouring for 15 great JRPGs that undoubtedly feature some inspiring female protagonists at the front wheel.
#15. Tales of Berseria
For more than two decades, the Tales series has maintained a prominent presence in JRPG culture. Uniquely seen for its focus on action-heavy combat and a vast amount of character skits, the popularity of Tales in Japan would only lose to bigger juggernauts such as Dragon Quest, Pokemon, and Final Fantasy.
Thanks to the positive reception towards Tales of Xillia for offering a choice between two genders for the protagonist, it was as recently as 2016 when the series then debuted its first solo female lead, with Velvet Crowe in Tales of Berseria.
Wielding a daemonic arm that is corrupted from the opening events in the game, Velvet's role in Berseria is that of a vengeful anti-hero, seeking to kill the man who murdered her little brother at any cost.
#14. Ender Lilies: Quietus of the Knights
Ender Lilies: Quietus of the Knights is a dark and foreboding game, crawling with demons and the undead. But it's also a story about Lily, the last descendant of White Princesses, who must cleanse the doomed realm of Land's End from the Blight.
The game plays out like a Soulslike game, with a story that unfolds through the environment and dialogue. Meanwhile, the levels are pieced together and explored in a way akin to Metroidvanias.
While Lily cannot fight on her own, she is able to summon powerful entities to defeat enemies in her stead. Like other action RPGs, you'll have to time your dodges and attacks, as well as figure out strategies to defeat your opponent.
If you're a fan of more challenging gameplay with a tinge of exploration, as well as the melancholic and haunting setting, Ender Lilies happens to be a recent game that also proudly features a female lead.
#13. Wild Arms 3
The Wild Arms series has been a dormant Sony franchise as of late, though it was something of a popular IP back in the day. With its unique blend of western-style aesthetics with fantasy elements, Wild Arms on the original PlayStation was an instant hit.
Wild Arms 3 represented the series' debut on PlayStation 2, and with that also came a leap to cel-shaded graphics as well as 3D gameplay, though its classic turn-based system remained intact.
The protagonist of the story is Virginia Maxwell, an 18-year old Drifter in search of her long-lost father. Wielding two revolvers in hand, you couldn't ask for a more suitable character to roam the vast planet of Filgaia with.
#12 Xenosaga Trilogy
If you've heard of Xenoblade Chronicles, then you may be interested in a little old series called Xenosaga. Developed by the very same Monolith Soft, this series was a sprawling sci-fi adventure with spaceships and robots, but also contained character drama and philosophical motifs regarding religion and the mind.
At the centre of it all is Shion Uzuki, the heroine and a computer scientist, who also becomes responsible for the development of a female android known as KOS-MOS. As humanity faces extinction under the wrath of the alien Gnosis, they begin a journey through space to unlock the mysteries behind their foe.
The Xenosaga trilogy is, as you may have guessed, divided into three parts. The first game acts as an introduction to the series, while the second and third games expand on the story's key themes. Though we were meant to see Shion's adventures span for as far as six titles, this play was unfortunately cut short.
Regardless, Xenosaga is still a complete story, and a good series to dive into if you're big on worldbuilding and dialogue. 
#11. Atelier Series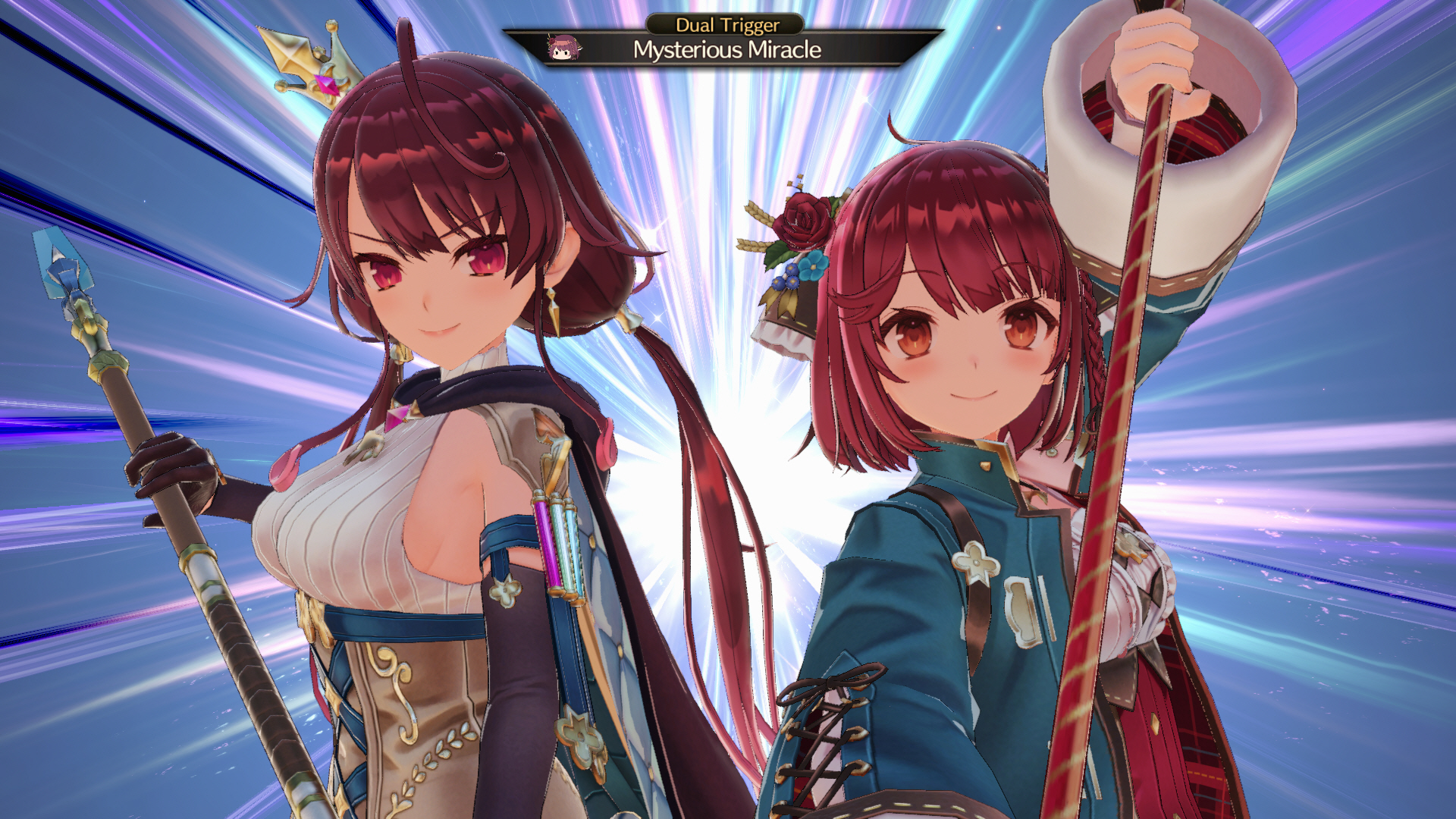 Perhaps the inverse of a lot of traditional game franchises when it comes to protagonists is Atelier. You have your odd male lead here and there, but Atelier is an overwhelmingly female protagonist series.
The premise for most of the games is simple; you play as an up-and-coming alchemist who roams the world, collecting objects to synthesize into other items. The stories themselves are light-hearted slice-of-life romps without much drama or impending doom.
Little by little, you'll be using your alchemy to solve everyday problems or to take on characters' personal goals. It's a more feminine-focused environment overall thanks to strong leads like Ryza and Sophie, so if you're looking for a more relaxed RPG experience, Atelier ticks all the boxes for it.
#10. Drakengard 3

With NieR having a resurgence as of late, many people have gotten to know Yoko Taro in all of his eccentricities as a game creator. However, some fans may not realize that NieR is a spin-off from an older series he has worked on, called Drakengard, and is technically set in the same universe.
Sparing the details, Drakengard 3 is a prequel to the entire Drakengard series, and by extension NieR, making it an easy entry point for newcomers. It puts players in the shoes of Zero, an Intoner with a flower growing out of her right eye, who is mysteriously hell-bent on murdering her sisters.
Out of the games here, Drakengard 3 is probably the most mature one out there. You'll see blood and violence, cussing, and even a few adult jokes. The story, however, is a lot more emotional than meets the eye, and you can't go wrong with a soundtrack also composed by NieR's Keiichi Okabe.
And if you've experienced the NieR raid in Final Fantasy XIV, who knows, you might even recognize a couple of familiar things in Drakengard 3.
#9. Persona 2: Eternal Punishment
Despite the popularity that the Persona series has seen as of late, Persona 2 rarely ever comes into the forefront of discussions. In this sense, you'd be forgiven if you didn't know that Persona 2 does, in fact, feature a solo female lead… or at least, the second part of Persona 2 does.
Persona 2: Eternal Punishment is the direct sequel to Persona 2: Innocent Sin, and focuses on Maya Amano, a reporter for a teen magazine who was also a party member in the first Persona 2 game. As a series of deaths revolving around a mysterious Joker ensue, Maya sets out to investigate.
Naturally, things eventually go awry in the city of Sumaru, and so Maya and friends must avert the crisis with the power of their summoned Personas.
Considering that this is a continuation of Innocent Sin's story, Eternal Punishment might not be the most accessible game if you're just looking for a female lead. However, it is a full-length game in its own right, which is rare enough for female protagonists in general.
#8. Blue Reflection
Looking for a change of pace? Unlike much of the other listed games here, Blue Reflection is a more introspective title that's focused on your average high school girl.
Hinako is a ballet dancer whose dreams are cut off prematurely after she experiences a knee injury. With her hopes dashed, she enters high school in bitter spirits but immediately finds herself pulled into a magical world. She awakens as a magical girl called a Reflector, and in this form is able to move her legs freely again as she battles foes called Sephira.
When Hinako isn't out battling as a Reflector, time is spent exploring her social life. Taking cues from similar games like Persona, Hinako must spend time and bond with different characters to strengthen herself, as opposed to the traditional RPG way of levelling up.
This being the case, Blue Reflection is a game that focuses more on relationships and what could be considered the mundane everyday. Hinako herself must gradually learn to come to terms with her circumstances, and that is reflected in this coming-of-age story.
#7. Recettear: An Item Shop's Tale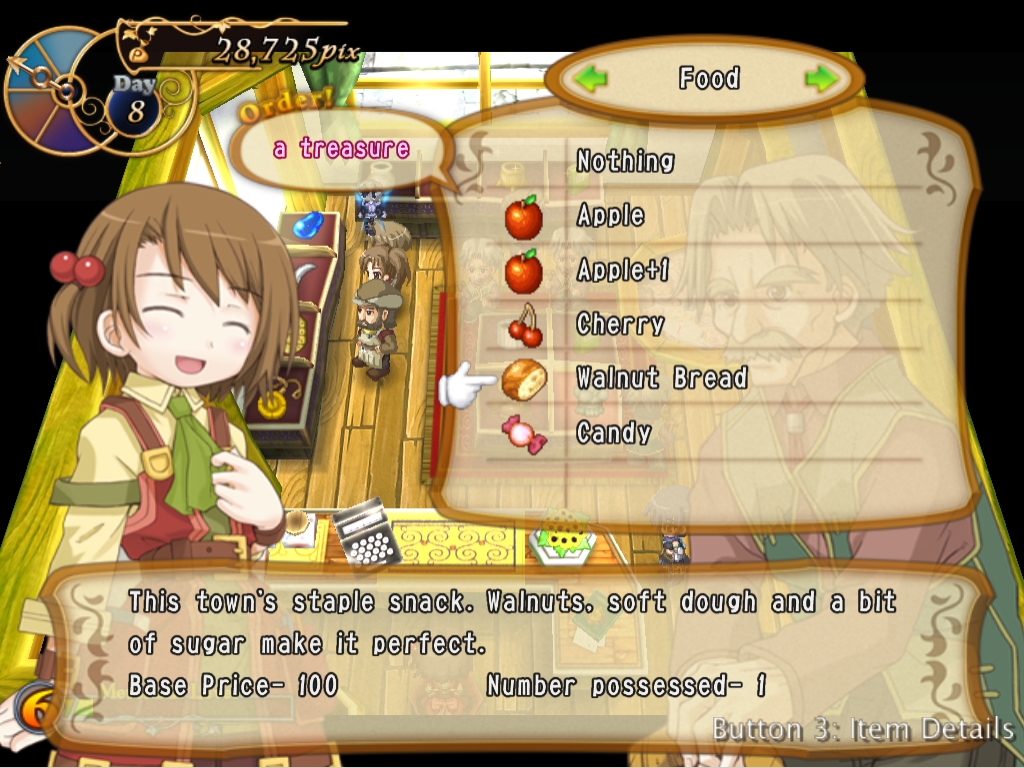 Here's a cute little game for you. Recettear is a simple game about running a day-to-day item shop. You play as the titular Recette as she is forced to run a business and turn out a profit to pay off the debt left behind by her father. You're accompanied by Tear, a fairy who, apart from being the second titular character, is basically here to oversee your debt.
Collect items and sell them. Hire adventurers to scour dangerous dungeons and collect valuable objects. Learn to set prices and haggle with customers. All in all, it's a solid business simulator that happens to be set in a fantasy world. Though, with debt that exponentially rises and business options that continue to expand, one might also consider it a nightmare.
If you don't mind a surprisingly deep business management game with an absurd setup, as well as the cute 2D-sprite aesthetic, Recettear will no doubt be a romp of a time. Capitalism ho!
#6. Bloodstained: Ritual of the Night
Bloodstained: Ritual of the Night is a game that was a long time coming. Helmed by Koji Igarashi as a spiritual successor to the classic Castlevania games (particularly Symphony of the Night), the game's post-Kickstarter development endured its fair share of anxieties from fans. However, the game eventually launched to critical success. 
The story follows Miriam, a young lady cursed by demonic power due to crystals embedded into her skin. After awakening from a decade-long slumber in 18th-century England, she learns of a castle from Hell that has taken form and proceeds to explore it in order to halt the summoning of an evil demon.
The gameplay itself is a classic Metroidvania, featuring robust action, deep exploration, as well as heavy role-playing elements. If you know the genre, you know what you're in for.