So you want to get into esports but know nothing about the teams and players of their respective esport. Well, luckily I'm here to help you all out.
Now the concept of esports may baffle boomers but in this day and age, esports is easy to understand. For those who just can't wrap their heads around watching esports I simply say:
"You watch professional footballers play right?"
It's the exact same concept. Yes, you can play yourself but if you're passionate about the game then you a part of you will want to watch the best compete against the best.
Esports is an industry coming out of its infancy as more and more money is getting put into it, and more and more attention is being garnered. So much so that many may even consider esports "mainstream" by now. According to an article done by Christina Gough, in 2021, the global esports market was valued at just over US$1.08 billion, an almost 50% increase from 2020. Furthermore, its value is forecast to grow as much as US$1.62 billion by 2024.
I understand that my saying that esports is coming out of its infancy can be seen as misinformed but you need to understand how fast the majority of this money has come in. In only five years the market value of this industry has more than doubled.
But I'm getting ahead of myself, I've been talking about numbers that domestically don't mean much. Yes, esports is big internationally, but how about domestically here in Malaysia? Well, I'm happy to say that we Malaysians are pretty into our esports. We have many successful teams and players across a multitude of titles whether it be Multiplayer Online Battle Arenas (MOBA) or First Person Shooters (FPS). So here's a guide on what esports are popular, who you may want to support and which esports are the most entertaining to watch.
---
The Top Esports GAMES In Malaysia
Everyone has their preference. Personally, I am more of an FPS fan though I do dip my toes in a couple of MOBAs. But that's the beauty of esports, there's almost one for everyone. If you're one for fast-paced chaos then you've got Call of Duty or Overwatch. If you prefer micromanagement then there are real-time strategy games such as Starcraft II.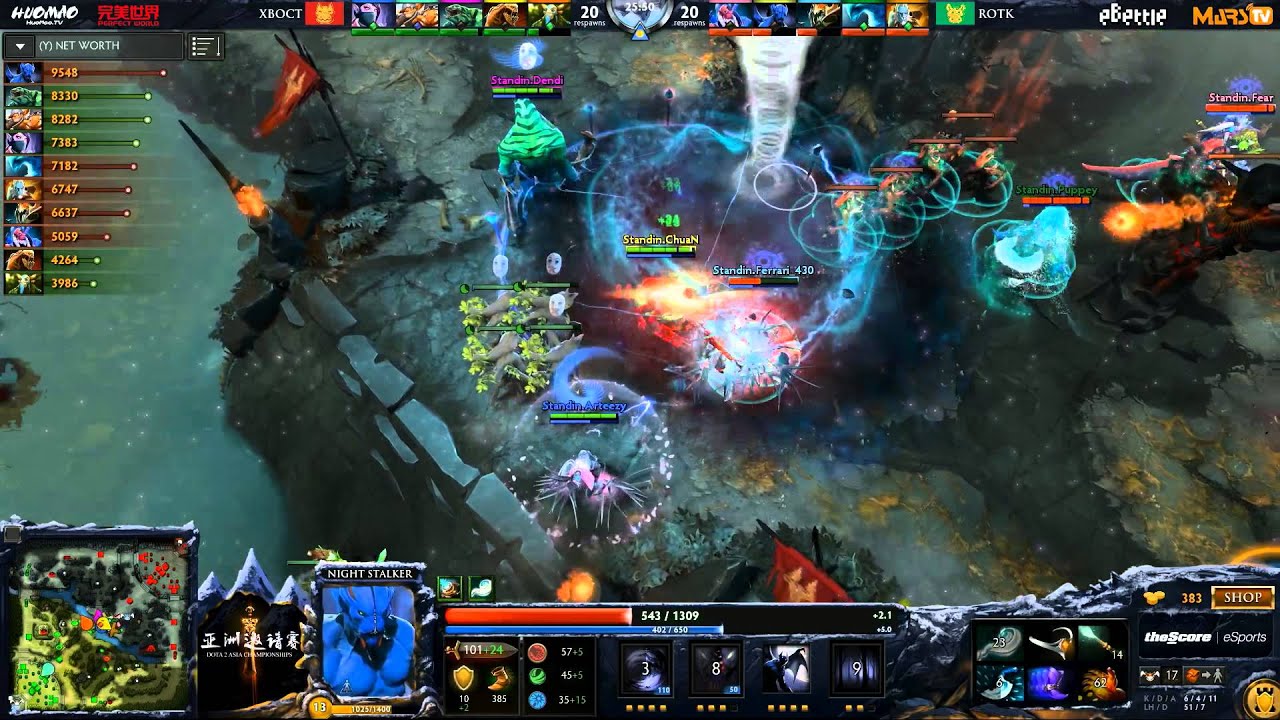 Now if you've lived in Malaysia within the past decade then you've probably heard of Defence of the Ancients 2, more commonly referred to as simply Dota 2. Considered by many to be Malaysian's best esport both watched and played, Dota 2 is a MOBA game with a top-down view that pits two teams of five against each other on a map. Both teams are given the objective to destroy a structure that is located in the heart of the opponents' base, and whoever completes this objective first wins.
Teams
Players
Often abbreviated as LoL, League of Legends is extremely popular amongst Malaysians, I can't confidently say that we Malaysians are considered to be the best. Not even internationally but regionally, Malaysians have struggled in competition against the likes of Vietnam and Taiwan, let alone the giants that are Korea and China.
For those who may not be familiar, LoL is often compared to Dota 2 because it's also a top-down view MOBA but also because they both have similar character concepts. Just like Dota, there are two teams, both are given the objective to destroy a structure that is located in the heart of the opponents' base, and whoever completes this objective first wins.
Teams
Players
Counter-Strike is one of the oldest esports there is with international competitions all the way to the early 2000s. Global Offensive or CS:GO is the 2012 renditon of the tactical FPS where two teams of five are pit against each other, with one team given an objective to plant a bomb at one of the two bomb sites, and the opposing team tasked with preventing that.
Teams
Players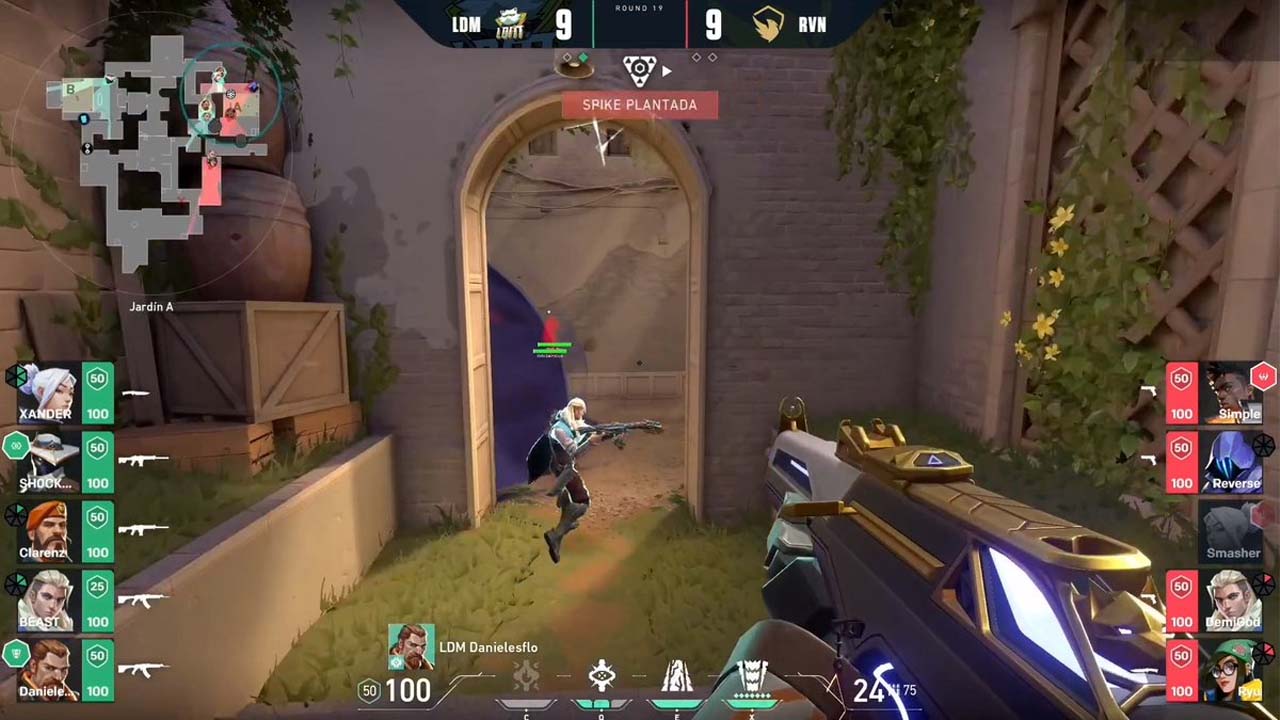 VALORANT's probably the most popular esport in Malaysia at the moment with thousands of people regularly tuning into the domestic leagues. With that said, the Singaporean-Indonesian-Malaysia roster of professional team Paper Rex is also considered to be one of the best teams in the world at the moment.
Similar to CS:GO, VALORANT is also made by the same people behind League of Legends and is a tactical FPS but with abilities that are typical of a MOBA like LoL or Dota 2. Just like CS:GO, there are two teams, one given an objective to complete, and the opposing team tasked to prevent that from happening.
Teams
Players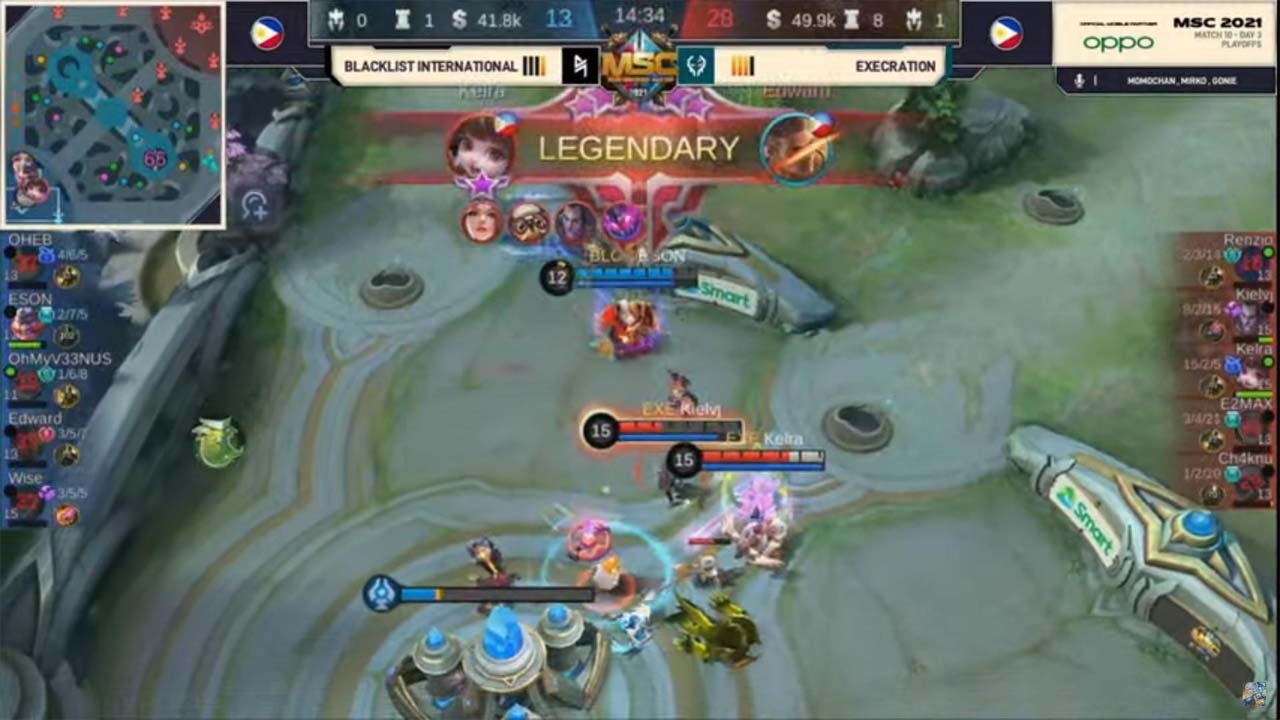 The biggest mobile esport in the world, Malaysians stand in the upper echelon of players globally. Played casually by millions of Malaysians, Mobile Legends: Bang Bang or MLBB for short, is a top-down view MOBA much like League of Legends or Dota 2. So alike, that Riot Games, the makers of League of Legends have attempted to sue MLBB and their developers multiple times for copyright infringement.
Teams
Players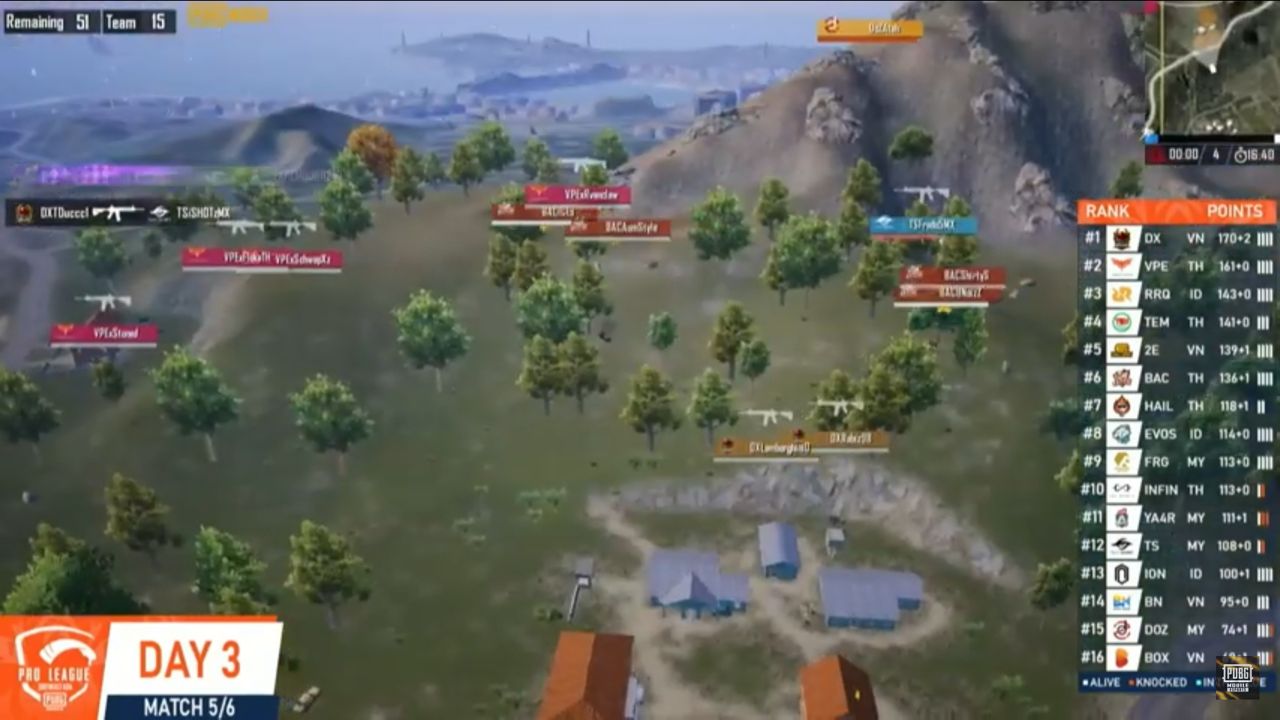 Now if you haven't heard of PUBG Mobile then you've definitely been living under a rock. PUBG: Battlegrounds (formerly PlayerUnknown's Battlegrounds) spearheaded the Battle Royale genre that we know and love today. They went a step further and developed a mobile version which revolutionised mobile gaming industry as a whole.
Teams
Players
Call of Duty: Mobile
Probably one of the smallest fanbases in the mobile esports scene, Call of Duty: Mobile is a mobile version of the Call of Duty you know and love. Only difference is that its 5v5 instead of 4v4.
In Southeast Asia at least, the fanbase for the esports is booming in comparison to its forefather. There are multiple tournaments a year that SEA fans can tune into to watch and support their favourite teams.
Teams
Players
Call of Duty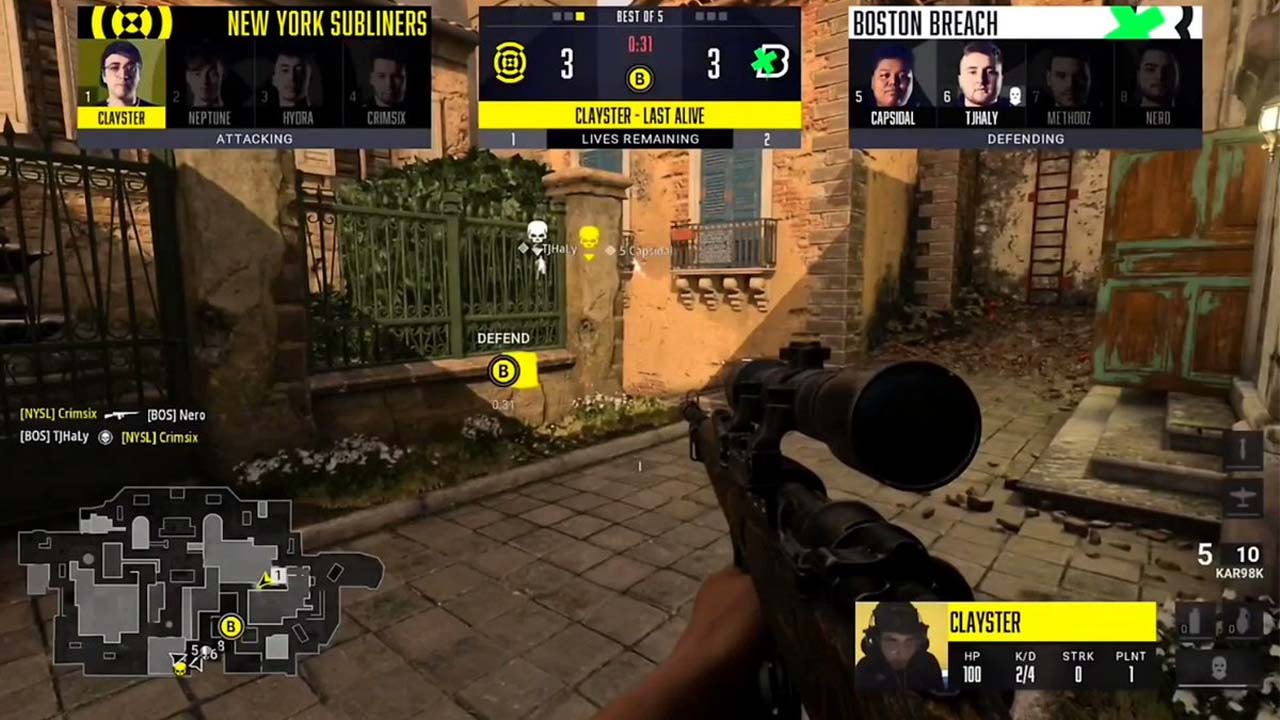 Unlike Call of Duty: Mobile, it's pretty safe to say that the Asian scene is dead in terms of tournaments. Activision seem to be prioritising the West more than the East and in doing so we've been neglected and now there very few tournaments throughout Asia.
With that said the Call of Duty League (CDL) is one of the most interesting leagues to watch, due to the fast gameplay and chaotic comms from the players. The trash-talk is also something that can only be compared to as a work of art. If you're interested in more of a "Jock" kind of esport then CoD is it for you.
Teams
Players
Overwatch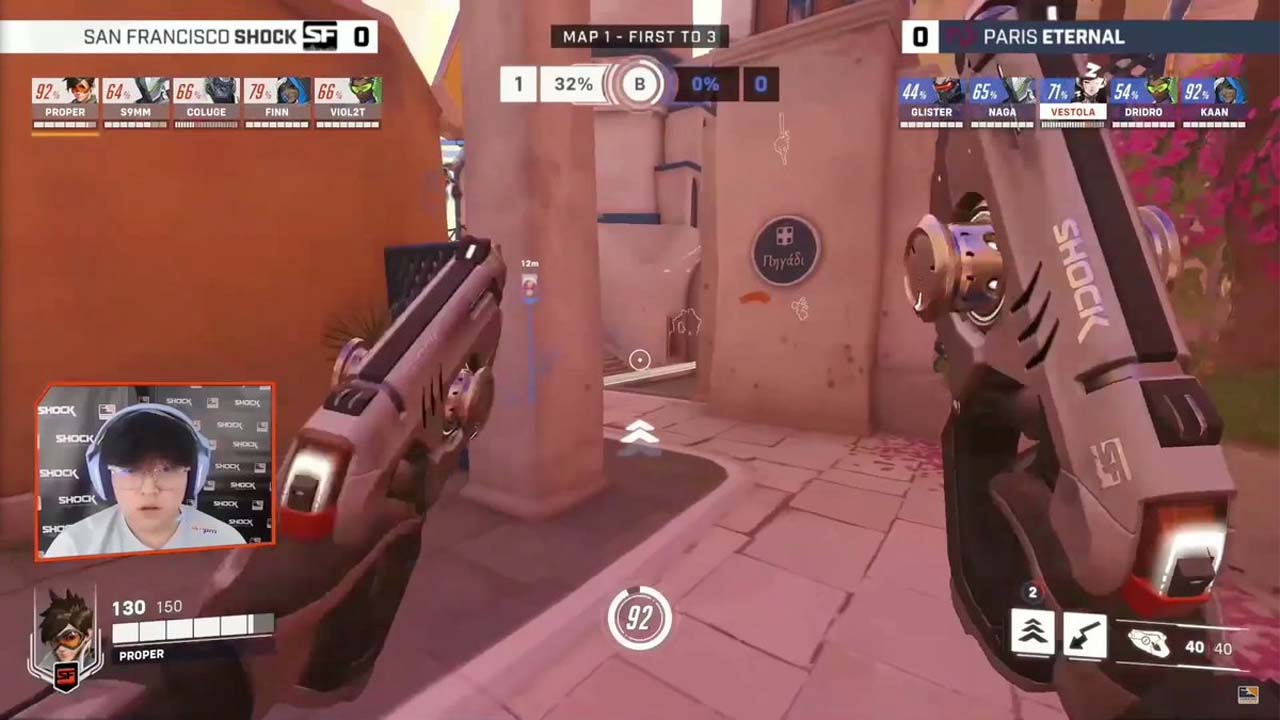 The Overwatch League (OWL) is the place for you to watch the best of the best compete. With Overwatch 2 on the horizon, the league has already made the switch meaning that instead of 6v6 they now compete with the 5v5 format.
Unfortunately, as Malaysians, we have no one to support as we are still waiting for a local prodigy to make a name for themselves. The best next thing is Partiphan from Thailand. Once considered a prodigy, he moved to VALORANT due to the age restrictions of the OWL but has now made a return to the Overwatch.
Teams
Players
---
How To Keep Track & Watch Esports In Malaysia?
Apart from our site which has features and schedules for esports tournaments, as well as results and highlights? There are plenty!
There are specifically two sites I would recommend to keep track of teams, players, and results: Liquipedia and Esports Wikis by Fandom. Which one you choose really depends on what esport you're wanting to follow. Liquipedia is probably the best option as they have almost any and every game constantly up to date.
On either of these sites, they show ongoing events with match times and links to the streams.
As for where to watch, that really depends. Most competitions regardless of the esport will be streamed on both Twitch and YouTube as well as other popular streaming platforms. There are some exceptions in the likes of the Overwatch and Call of Duty League where they have exclusivity deals with YouTube.
Other games such as Counter-Strike: Global Offensive that don't have a specific league and have multiple tournaments run by different organisations throughout the entire year. That's where a site like Liquipedia comes in handy as they track everything for you and you're able to just see what ongoing or upcoming tournaments are on the horizon.