Team SMG emerged as the triumphant winner for the Mobile Legends: Bang Bang Professional League Malaysia (MPL MY) Season 8. Both Team SMG and Todak will qualify for the M3 World Championship, which will be held in December 2021. Â 
The playoffs were held at the Ideal Convention Centre, Tropicana Gardens Mall in Selangor, marking it as the first successful esports tournament hosted offline. There were strict safety measures and rapid antigen testing in place for the closed-door event. YB Dato' Seri Ahmad Faizal bin Dato' Azumu, also shared a brief speech on the tournament.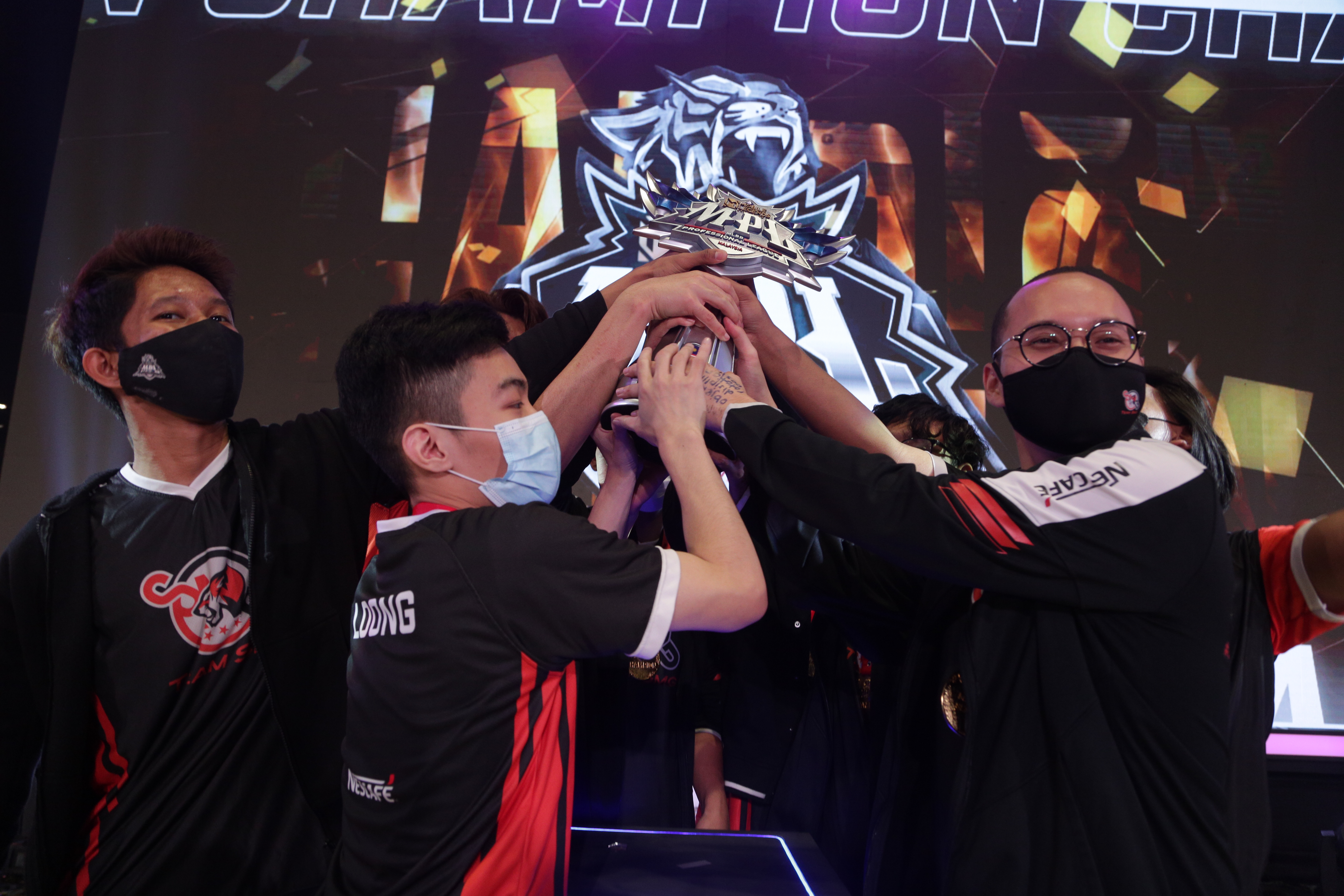 YB Dato' Seri Ahmad Faizal bin Dato' Azumu, Minister of Youth and Sports said:
"The Mobile Legends: Bang Bang Professional League in Malaysia has long been a driving force for the esports industry in Malaysia, and I am proud of the players rising up and beyond to qualify for the upcoming international tournament. Esports has been growing in popularity and will likely surpass traditional sports in the near future."
MPL Malaysia BD Manager Fikri Rizal said:
"The support of our fans, teams, players, partners and the ministry is vital to the success and growth of  MPL Malaysia and the wider esports ecosystem. We hope to get everyone's support for the Malaysian representatives at M3 once again and  bring the trophy home."  
Fighting off the runner ups, Todak in a best-of-seven (BO7) series, the last and fiery match with Team SMG  saw Sasa playing with Bruno for a high damage burst – winning Todak with a clean 4-0 sweep. Team SMG  will take home part of the USD 100,000 prize pool, including one year's worth of Yoodo's digital subscription.
KFC Malaysia Chief Marketing Officier Chan May Ling said:
"KFC is proud to have powered up MPL Malaysia Season 8 and be part of the ever-growing vibrant Malaysia's esports industry. Exclusively for this event, we have curated the KFC x MLBB POWERUP Bundle meals served up to all players and fans; not only to power up their games with our Finger Lickin' Good meals but in celebration of the enthusiastic passion of our Malaysian youths as well. Congratulations to all winners and fret not as the meals are still available until 21 October via KFC Delivery app."
Lu "Sasa" Khai Bean of Team SMG said:
"This win is a testament to all the support from our fans and loved ones. We will do our best to replicate the same success, if not more – in our upcoming M3 journey."  
The Mobile Legends: Bang Bang Professional League serves as a platform to create opportunities for budding esports athletes. Organised by MOONTON Games and jointly presented by KFC, Yoodo,  Rexona, and Nescafé, the professional tournament has played a pivotal role in Malaysia's esports ecosystem by supporting young talents and esports organisations. The finals smashed viewing records and attained a new high of up to 165,000, up 53,000 from last season (S7).  
This season, the league has partnered up with KFC, Rexona and Nescafé to bring exclusive bundles to  MLBB players. KFC's app-exclusive Delivery-only POWERUP bundle and MVP meals are available for delivery till 21st October.
Fans can grab the Special Edition Rexona Men x MPL Malaysia deodorant packs available at selected retail outlets and e-commerce platforms to get MLBBB in-game items & stand a chance to get a permanent skin worth 699 diamonds. For those looking to get a quick coffee break in the midst of your day, you can purchase the Nescafé coffee cans from any supermarket/petrol marts near you.  
For more details and information, you can head on over to https://my.mpl.mobilelegends.com/.