Apex Legends: Escape launches today, with a brand new map called Storm Point and a new Legend named Ash who looks cool to play as. Most importantly, the next Battle Pass features a ton of goodies and cosmetics you can unlock exclusively for yourself for as long as it's active.
Here's a quick guide that shows off all the new weapon and legend skins from the Season 11 Battle Pass.
Free Battle Pass Skins
As stated in the title, you can get these for free as long as you're diligent enough to level up the Season 11 Battle Pass meter.
Venom Punch – Rare Mozambique Skin – Level 6
Hardwire Sprawl – Rare Hemlock Skin – Level 14
Diamond Accuracy – Rare RE-45 Skin – Level 22
Dead Read – Rare Wingman Skin – Level 38
Firestarter – Rare Rampart Skin – Level 45
Jawmuncher – Rare Alternator Skin – Level 53
New Age Maverick – Rare Longbow Skin – Level 54
Premium Battle Pass Skins
As soon as you buy the Premium version of the Season 11 Battle Pass, you'll get the following four skins:
Poison Dart – Epic Loba Skin
Compound Fracture – Legendary Bocek Skin
Vision Walker – Epic Wraith Skin
Skinwalker – Epic Revenant Skin
You'll get these Premium skins if you level up your newly-bought Battle Pass:
Ante Up – Rare Volt Skin – Level 11
Warhead Storage – Rare Prowler Skin – Level 20
Desert Mirage – Legendary Mirage Skin – Level 25
Cover Fire – Rare Spitfire Skin – Level 28
Triangulation – Rare G7 Scout Skin – Level 41
30-30 – Rare Bucking Bronco Skin – Level 46
Glorious Combatant – Legendary Gibraltar Skin – Level 50
Fresh Vector – Rare R-99 Skin – level 62
Pellet Sunrise – Rare Mastiff Skin – Level 65
King Kraber – Rare Kraber Skin – Level 66
Orange Crush – Rare Triple Take Skin – Level 68
Ground Fire – Rare Devotion Skin – Level 71
Face Pollution – Rare Eva-8 Skin – Level 73
Hard Target – Rare Bangalore Skin – Level 74
Good Politics – Rare Peacekeeper Skin – Level 78
Black Into Blue -Rare Caustic Skin – Level 80
Be Aggressive – Rare Havoc Skin -Level 84
Gridlock – Rare Flatline Skin – Level 89
Aubergine Dream – Rare Charge Rifle Skin – Level 90
No Mercy – Rare Sentinel Skin – Level 94
One Blood – Epic R-301 Skin – Level 97
Pipe Dream – Legendary Prowler Skin – Level 100
Fatal Attraction – Legendary Prowler Skin – Level 110
Daily Loot Box Skin Reward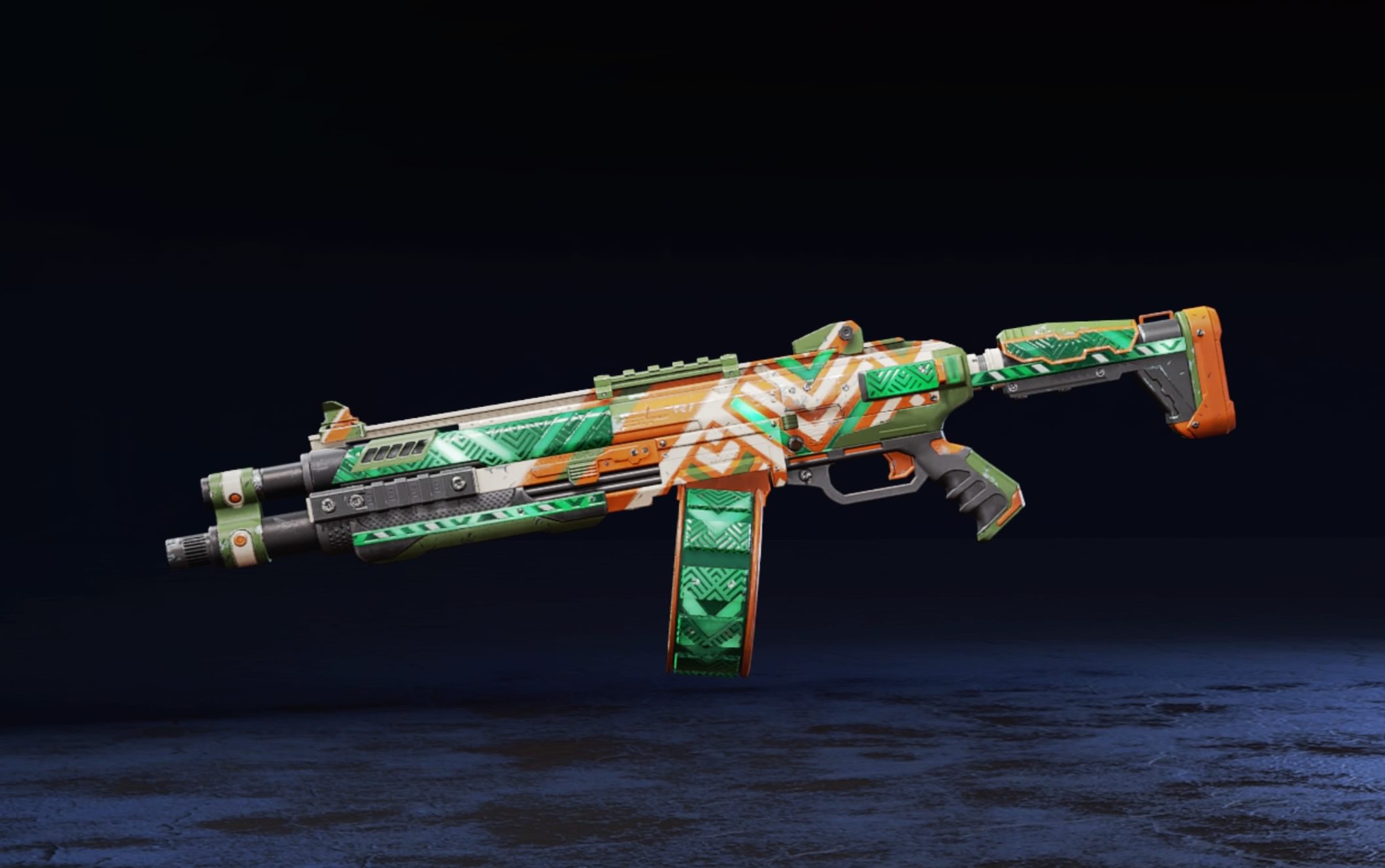 If you collect all loot boxes during Season 11, you'll be given 10 stars and a bonus skin via the Season 11 Battle Pass: an Epic Eva-8 skin called Sun Kissed.
Should You Buy The Season 11 Battle Pass?
It depends. If you have time dedicated to Apex Legends' new map every day, up to two hours, you should be able to get up to Level 110 just before the season is over. So buy it if you're in this category.
If you cannot dedicate that much time, it's definitely not worth it. At least the free battle skins look nifty.