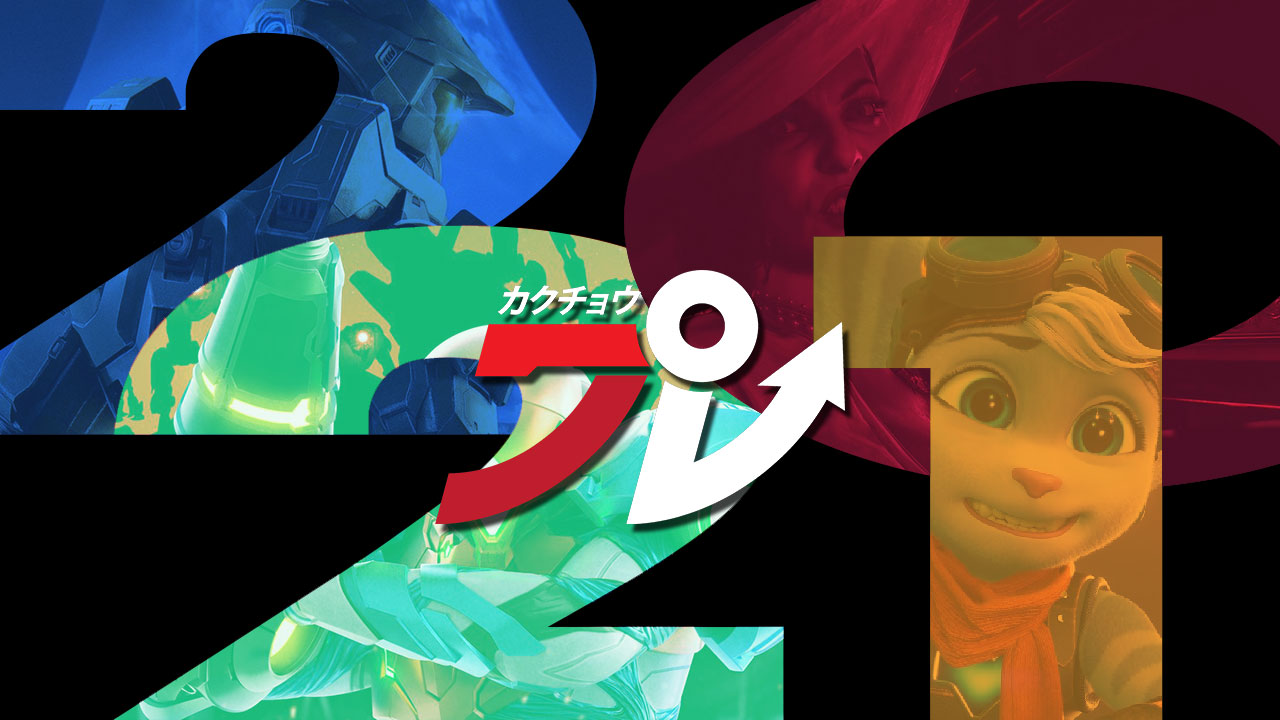 by in
First up, happy holidays! The Kakuchopurei team will be taking a break from 25th December until 1st January 2022. Unless something breaking pops up news-wise, there won't be frequent updates save for our 30 Best Games post and probably something Star Wars-related.
So. 2021. What a year, huh? Where to begin?
To be frank, most of the nonsense that plagued 2020 has carried over to 2021. On top of that, a lot of Southeast Asian countries are facing their own troubles. We do know that Malaysians have to deal with both a metaphorical, political, and literal climate hazard the whole year.
Beyond that, there's a lot more that happened in the games industry that is just sickening. NFTs, occupational hazards, workplace abuse, non-accountability, the works. It's a lot to take in.
In spite of all this, there is one constant we can turn to: making up our own best video game list and curating the best titles we've played so that you take our usually good advice and cure yourself of boredom/depression/melancholy/what-have-yous.
Why are we doing this? We know our quick clips, guides, and features get more traction than a self-made awards listicle; why spend time on something like this? Vanity, if we're being honest. And also it's what we love to do: make suggestions and showcase our knowledge.
We know we can curate the hell out of our hobby, and tell you the damn games you missed out on. OK, you may have bought some on this list, but we have a lot more to recommend, especially at full price without any discount of sorts. Because they're worth it. I'll bet you that some of our picks are beyond the norm. And trust us: we're not peppering our list with obscure-for-the-sake-of-obscure games; we're putting in titles we've played extensively. Nor are we rushing to publish our list in early December when w know damn well there are other games coming out before the year ends that should be considered on our list. We're keeping our list honest and genuine in other words.
Besides, if you're going to follow a Best Of games list, at least follow people who aren't blatant corporate shills. Don't let an ad-filled awards show dictate your taste and preference. Follow our lead; we're usually right.
Here are the top 30 games on our Best Of list; we'll be revealing them from this week of December until mid-January 2022. It may not have the game you want, but the one you need.
Kakuchopurei Best Of 2021 Honourable Mentions
These games are just a shy from reaching our personal top 30 games. Nonetheless, they're still great and should be added to your collection if you haven't already.
Mass Effect- Legendary Edition: "I'm Commander Shepard, and this is my favourite remaster of the first game in all of the Citadel".
No More Heroes 3: Not as insightful as the last two games, but it's still a laugh riot. We dig the RPG segments & some of the twists.
Hot Wheels Unleashed: It's okay to finish at second, especially with slick arcade racing controls and action like this.
Demon Turf: Fun little 3D platformer with some spunk and an innovative save-anywhere mechanic.
Tails of Iron: A 2D action RPG about a mouse taking back his throne and killing frogs. With a story narrated by Doug "Geralt of Rivia" Cockle.
NEO- The World Ends With You: The follow-up to the hip RPG from Square Enix ditches obtuse controls for fun KH-style combat.
The Ascent: Need a cyberpunk game with more shooting than you possibly need? And with co-op that now works? Jump in.
Eldest Souls: A 2D boss fight gauntlet that's fair, fun, exhilarating, and will sate your hardcore action thirst until Elden Ring comes out.
Rising Hell: 2D roguelike platforming fun where you go from bottom to top busting out sick melee moves.
Chorus: It's been a while since we had a fun space sim that plays like an arcade shooter.
The Gunk: Image & Form's first foray in 3D action is short and sweet, while featuring a cute narrative between a couple and their interstellar troubles.
Kakuchopurei Best of 2021: The 30 Best Games (Updated every day starting 27th December)
The Best Video Game Soundtrack Of 2021