Wordle is the current online phenomenon; players guess a five-letter word, then share their results and attempts via a vague Twitter post. It's why you've been seeing grids of green, yellow, and grey blocks all over your feed as of late.
The game itself is simple, challenging, fun, and free. This also means that it's ripe for cloning. One turned up on the Apple App Store as of late made by Zachary Shakked, and it's not just a clone. It's an exact duplicate, with the mechanics and title, as well as a Wordle Pro upgrade option that costs US$30 and unlocks 4, 6, and 7-letter words with unlimited plays per day.
He also bragged about it online: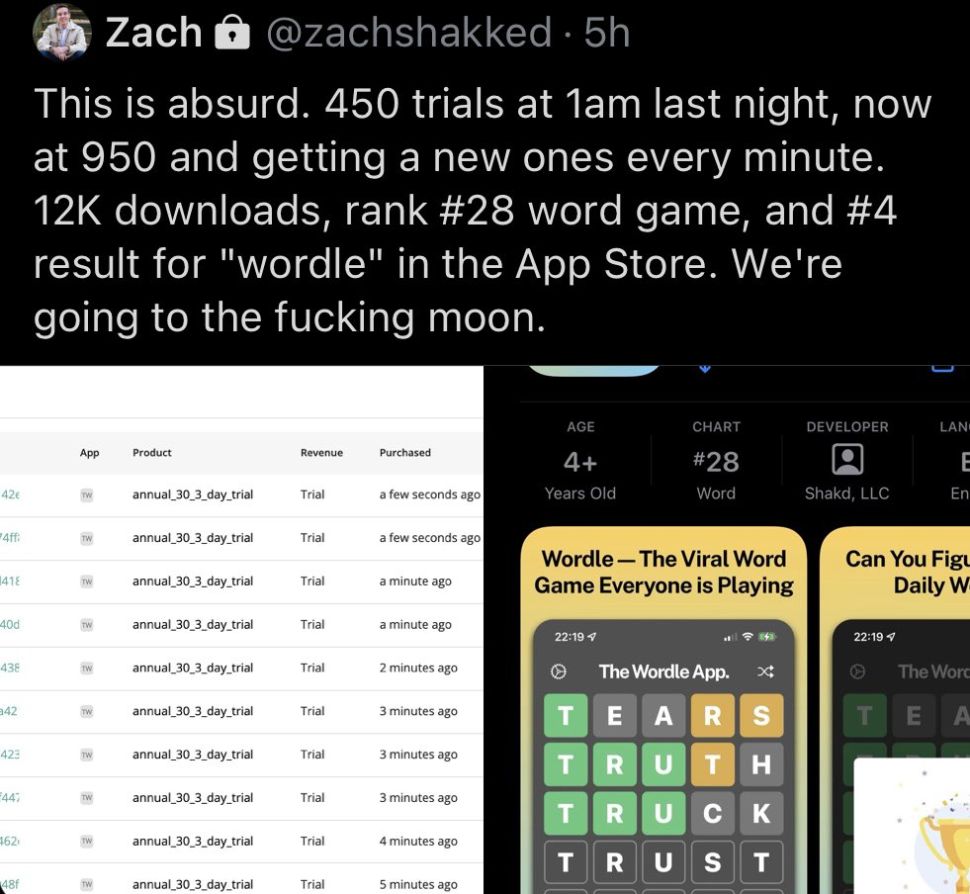 Of course, there are consequences for ripping off a game that is intended for its original creator's significant other:
While there are most likely clones of Wordle out there as we speak, at least the creators of those knock-offs have the decency and common sense not to brag about it.
Related