Tiny Tina's Wonderlands is out now and features robust gameplay and six major classes you can dual class with: the Spellshot, the Brr-zerker, the Clawbringer, the Stabbomancer, the Spore Warden, and the Graveborn.
But which one is right for you? Which ones of these classes are the best to use for the endgame and while you're grinding Chaos Chambers at max level 40? Here's a guide to sort you out.
Keep in mind the following though: all the classes here are viable for the endgame; it's just a matter of how much effort you want to put in. Keep in mind that this list will change and evolve based on the new weapons and DLC added to Tiny Tina's Wonderlands post-launch.
With that in mind, here's the tier list:
S Tier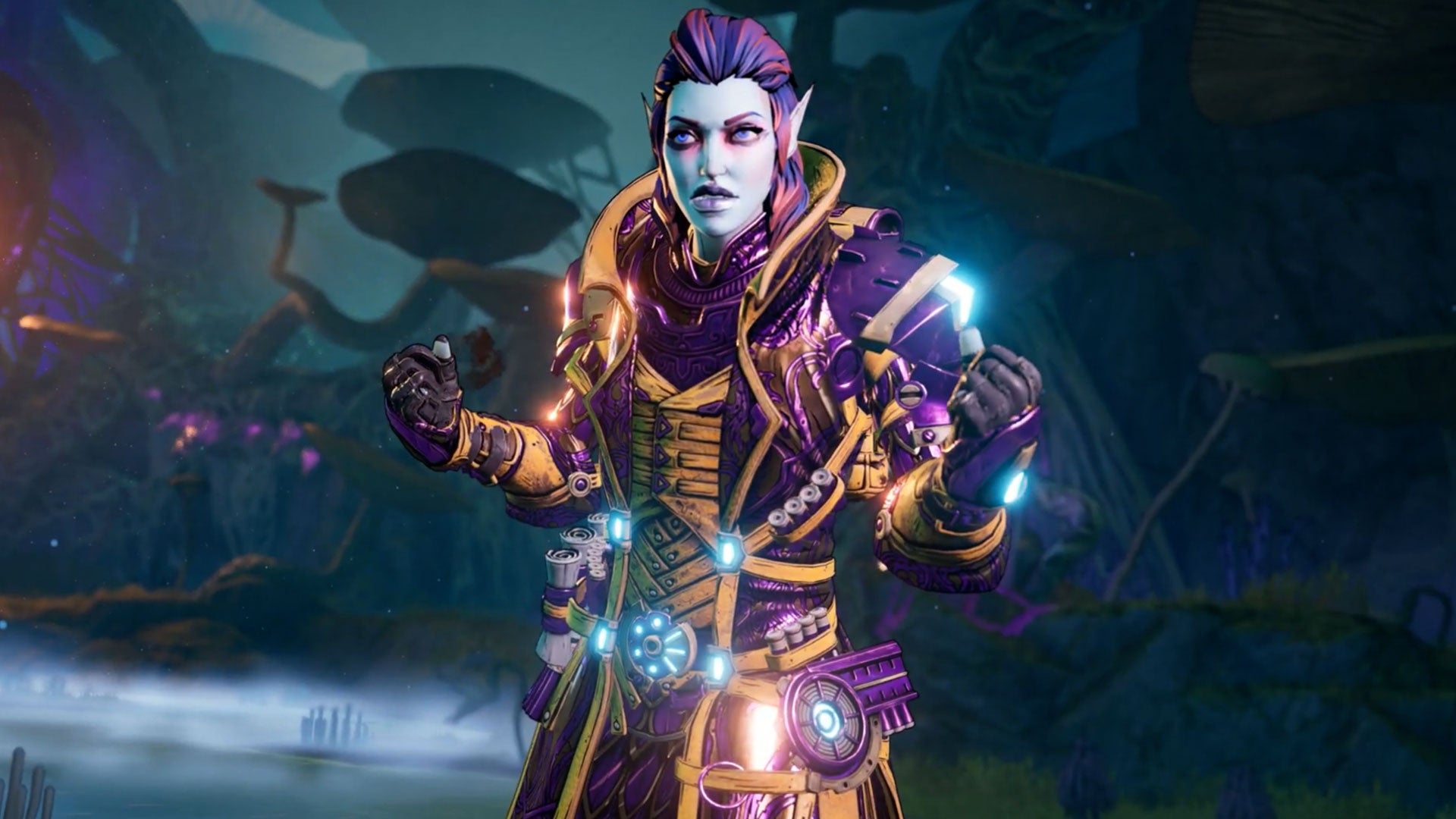 Spellshot, Spore Warden
In a game where guns and spells are plentiful, you need to main a gun class or a specialize class that can use multiple spells; it's a no-brainer. The Spore Warden is the best for the former while the Spellshot is great for the latter. We put the Spellshot slightly higher since we melt more enemies with different spell combinations, but the Spore Warden is still a top-tier pick. Wrath of Nature and Play The Angles are great capstone skills and should be added ASAP if you're going for a pure gun and damage build.
Both these classes can clear rooms the fastest with their DPS and damage potential thanks to their skills, which will go well with any of the other classes below S Tier.
A Tier
Stabbomancer, Graveborn,
If you want to survive and get more health, you need to at least spec to the Graveborn for the health and life leech skills. For damage, you need some of the Stabbomancer's skills to help you out with Critical Chances and its early skills.
B Tier
Brr-Zerker, Clawbringer
If you want added Cryo damage for your other multiclass priorities, the Brr-Zerker is the way to go. You shouldn't spec this class all the way to its capstone skill though. Still, the Brr-Zerker's Feral Surge is not to be messed with.
While the Clawbringer has some nice abilities, you shouldn't use all of your skillpoints all the way to its capstone ability unless you need a few buffs to help your main multiclass.
The Best Multiclass Combinations For Tiny Tina's Wonderlands
Spellshot/Graveborn – Loads of spells and skills for fast spellcasting + Graveborn life leech and survivability as well as its Demi Lich companion who can trade its life for yours = a long-lasting spellcaster.
Stabbomancer/Spore Warden – Get increases in Critical Chances plus a great capstone ability where you summon ethereal blades with crits and get bonus melee damage. What could be better than that? How about ricochet abilities and an awesome Barrage action class?
Spore Warden/Brr-Zerker – Get Frost damage buffs from the Brr-Zerker and a whole lotta range damage from the Spore Warden's many, MANY skills, including Blizzard.
Brr-Zerker/Stabbomancer – A great melee-focused combination that gets you all the Critical Chances, Damage, and Action Skill triggers you need.
Brr-Zerker/Graveborn – The Brr-Zerker's Frost and Blood of the Fallen is a potent combination to aim for if you want survivability and AoE damage. Also, the Graveborn's Demi-Lich companion and companion bonus damage buff on its skill tree will help immensely.
Stabbomancer/Spellshot – Critical procs for damage and more spells + a class that buffs critical chances = a no-brainer combination.
Spellshot/Graveborn – With this combo, your spells will heal you and deal additional Dark damage. Plus, you have a Demi Lich companion who can give its life to you for added survivability.
Related