Arc System Works and Cygames has announced during the recent Granblue Fantasy Versus Cygames Cup Special 2022 Final Round tournament that its fighting game, Granblue Fantasy Versus, will be getting three new actions in its battle mechanics.
GBVS' version 2.80 update will add in three new actions and is scheduled for early June, with system introduction videos coming up just before the month.
Arc System Works has also announced the Granblue Fantasy Versus Cygames Cup 2022 Summer tournament, which is happening this July. More details will be shared later.
Finally, Arc System Works has announced the playable character survey results. It turns out that all regions have voted for Sandalphon; this Granblue Fantasy character is the most-requested addition to the current roster. Here's the breakdown for each region:
Asia/Oceanic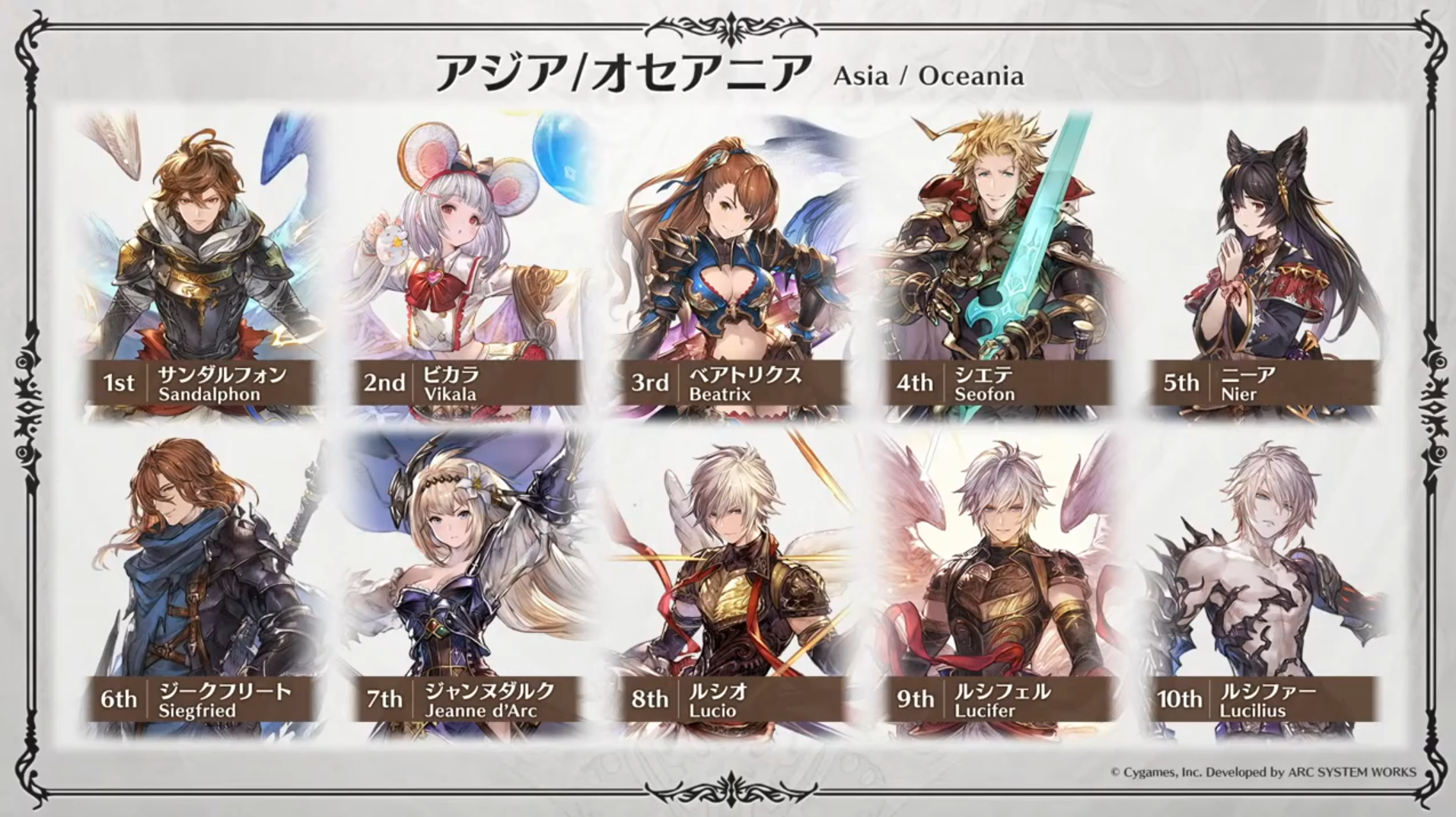 Sandalphon
Vikala
Beatrix
Seofon
Nier
Siegfried
Jeanne d'Arc
Lucio
Lucifer
Lucilius
Japan
Sandalphon
Siegfried
Beatrix
Seofon
Vikala
Anila
Nier
Ilza
Lucilius
Vane
Americas
Sandalphon
Beatrix
Siegfried
Ilza
Seoofn
Aliza
Anila
Silva
Vikala
Vane
Europe
Sandalphon
Beatrix
Siegfried
Aliza
Seofon
Ilza
Anila
Jeanne d'Arc
Silva
Black Knight
Check out the full GBVS Cygames Cup Special 2022 final round tournament below. Granblue Fantasy Versus is available now for PS4 and PC (Steam); it still doesn't have rollback netcode.
Top image credit: Uwro