An Overwatch 2 leak might have revealed some potential details on a new hero, Junker Queen, a long-requested character since the addition of the map Junker Town.
Félix 'Féfé' Münch, former Overwatch League coach, showed some leaked images which could be what Junker Queen's ability icons could look like. This was sent in by a viewer, but he claims this to be a reliable source so take it with a grain of salt. Jeff Kaplan, former Overwatch game director, already said they had big plans for the character in the past. Even after his departure from the studio it looks like the queen herself could still make her way into the game.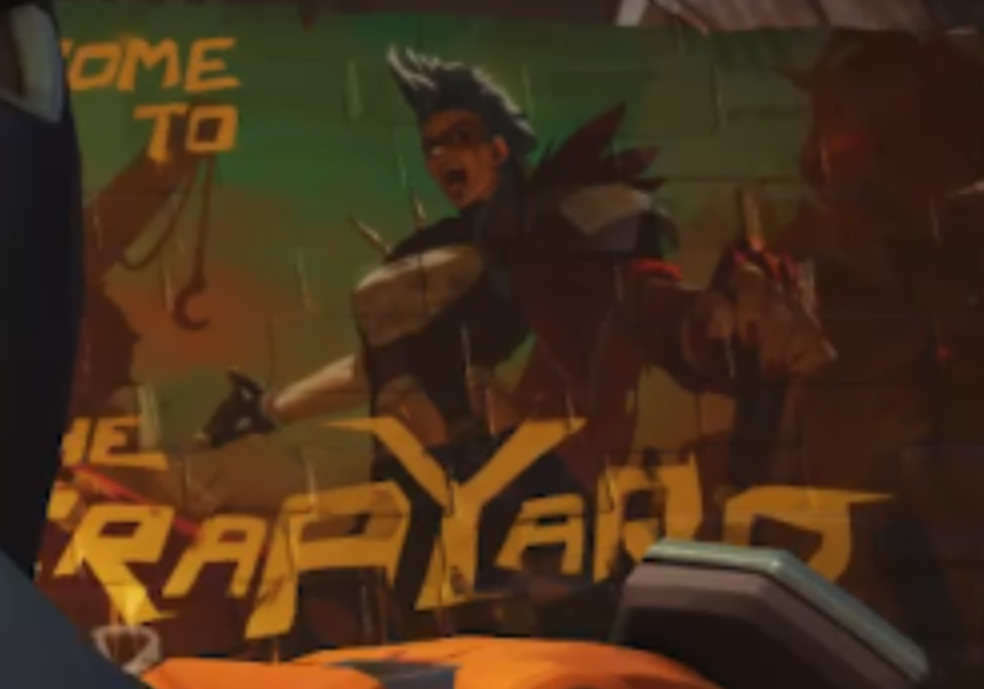 Although Sojourn is the only confirmed character for the closed beta later this month, this could be our first glimpse at a post-beta hero. The queen has been hinted at for a long time and according to the leak it seems she's going to be a close-quarters focused character. The leak showed us what her ability icons could look like which were translated from French.
Her primary weapon is apparently a shotgun called the "Scattergun" along with a sword which she can deal bleeding damage while throwing it like a boomerang. Her three other abilities are called battle cry, carnage and the ultimate, rampage.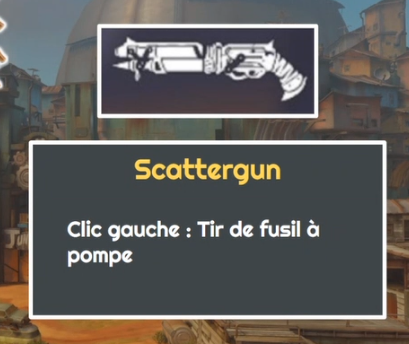 A sort of shotgun called the Scattergun (this may resemble the scout's weapon in TF2).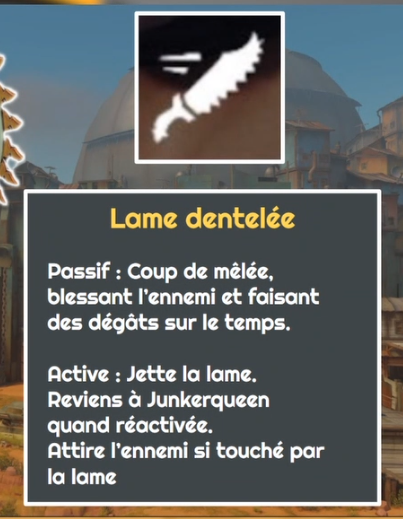 A sword like melee weapon which has a bleeding effect on it every time it is used dealing damage over time and an ability where it acts like a boomerang, you throw it, and can call it back hitting any enemy that is on its way.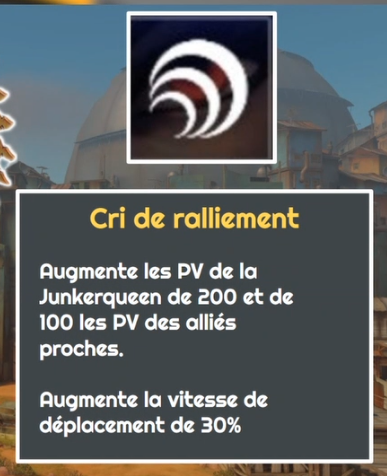 A "rallying call" or "battle cry" ability that buffs herself and allies. It gives her an additional 200 hp and her allies an additional 100 hp. It also gives a 30% speed buff but it is unclear whether this is applied only to herself or also to allies.
A "carnage" ability that deals damage to all enemies in front of her with a bleeding effect (so damage over time)
An "adrenaline shot" passive ability that cures any damage caused by bleeding (may also be expanded to fire (dynamite) or poison (venom mine) damage). This might potentially be a conversion from bleeding damage to hp, as the translation appears to be a bit muddled.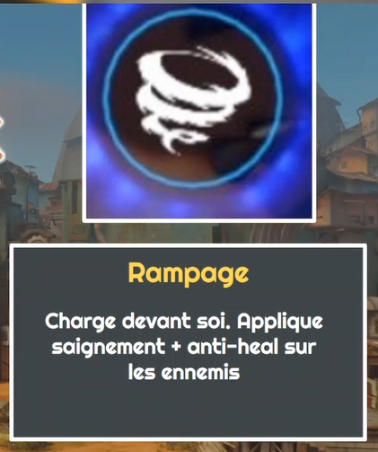 A "rampage" ultimate where she charges in front of her dealing anti-healing (like anti-nade it seems) to enemies all the while healing herself.
This hero could either be a tank or support which Münch thinks will be a tank. It's also possible that her class and kit will change before she's added to the game so it's not clear what role Junker Queen will be.
Here's hoping we get more info on the character moving forward after the Overwatch 2 beta goes live on April 26. In case you missed it, some concept art have revealed more details on the possible features for the sequel.