Platform(s): PC
Genre: Strategy, Sandbox, Supply Lines
Cantata is the rare game that I wish I would want to play more of. Let me explain; at its core, Cantata is a character-driven tactical strategy game that puts you in the middle of war for land and resources. You can play as a commanding officer from one of three factions; Humans, Machines or Aliens.
In each game ,you'll start with a small base and a couple of units and it's up to you to build up your base while completing the narrative objectives (if you play the game's campaign). However, the core gameplay mechanic in Cantata is that your base is also the beginning of your supply network, and in order to progress, you'll need to start building a viable and sustainable supply chain. What that means is a lot of logistics, which can either be enjoyable task for some gamers, or a headache-inducing chore for some.
Unfortunately, it was the latter for me. You have to think of ways to build and link sustainable supply chains between bases and buildings, as well as juggle resources and logistics. If that sounds like fun to you, then Cantata is the dream game for you. If you want to go straight into the conventional RTS elements, then perhaps you should look into other games. It took me almost an hour alone to play and finish both the basic and advanced tutorials.
For instance, just to build one unit of a rickshaw vehicle (which can ferry your troops faster across the map), you need to make a supply chain of fuel from one building, connected to another that supplies metal and make sure they all have enough supplies to sustain the chain. Look, if all of this sounds dry and unexciting to you, then imagine how it feels like to play it. Again, it may be fun if you're into the supply chains and logistics of it all.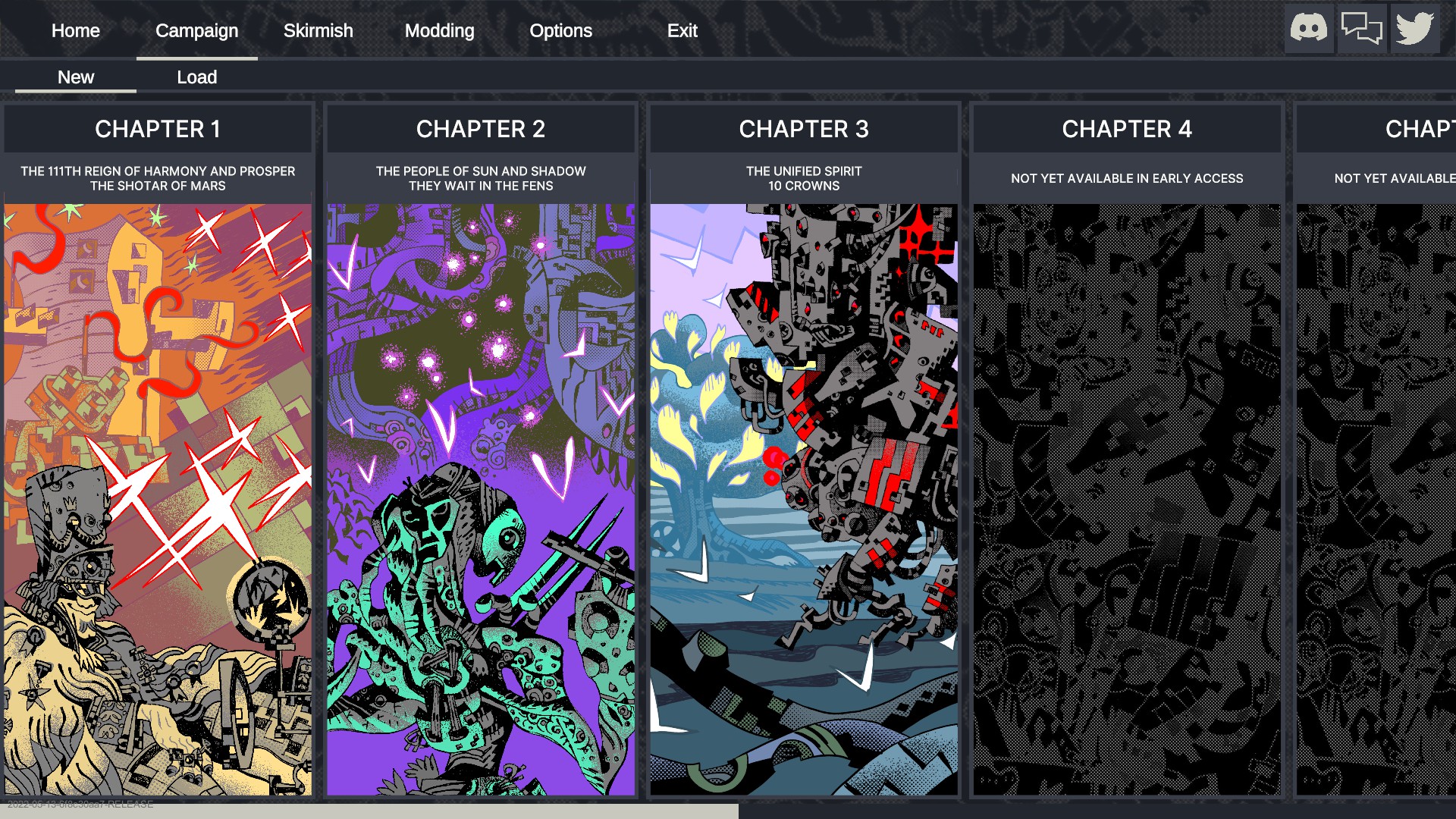 That said, the character artwork and visual aesthetics in Cantata are gorgeous. They remind me of a good old sci-fi comics, sort of like Judge Dredd or anything by the late Jack 'The King' Kirby, and mix that with good old pixel art for rendering the buildings, units and everything else on the map. They're unique and not something you see in most other strategy games. Plus, the lore of the world of Cantata is ripe for exploration and development, with its myriad factions and colourful characters.
With this game still in Early Access, there's a lot more that the developers can do to make the game more accessible and easier to understand. Almost all strategy games have their own respective learning curves (steep or otherwise), but I just wish the supply lines and logistics can be just as fun as sending my armies to destroy my enemies.
Early Access preview copy provided by Modern Wolf. Played on an Acer Predator Triton 500 (2020). Cantata is now available on Steam Early Access for RM44.
Related