GreenWall fans rejoice! OpTic's Hector "HECZ" Rodrigues announced on his podcast with Envy Gaming's Chief Gaming Officer Mike "Hastr0" Rufail that Envy is being absorbed into OpTic Gaming.
Previously under NRG Esports, OpTic Gaming was bought out by Envy Gaming as a part of a merger deal between the two conglomerates forging the Call of Duty League team OpTic Texas.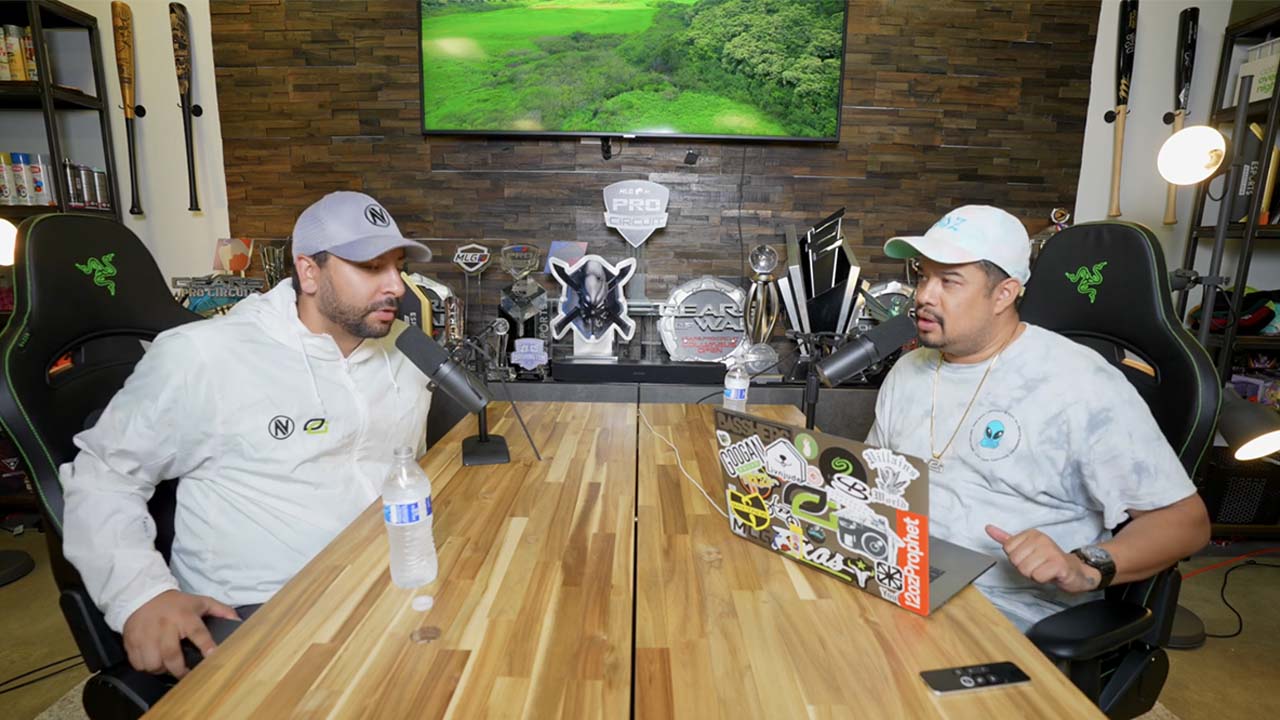 Envy is an extremely storied organisation that was founded in 2007 as a competitive Call of Duty team originally known as Team EnVyUs. The brand has since expanded into games such as Counter-Strike: Global Offensive, Rocket League, League of Legends, Gears of War, Halo and VALORANT.
It's pretty safe to say that Envy is one of the most established esports organisations in the world. And after over a decade of success, Hastr0 has finally decided to put the Envy name to rest.
This also solidifies the end of the "eClassico" a term used for whenever Envy and OpTic went head-to-head. These two organisations have one of the longest lasting rivalries in all of esports and although with the merger, there was still a possibility the Envy name being used as an Academy team name, this marks the nail in the coffin.
So Long #BoysInBlue
Since the merger in November 2021, a couple of Envy's rosters have switched name over to the OpTic handle such as their Halo and VALORANT teams. But now all rosters previously under Envy will now compete under the OpTic name with the exception of the Dallas Fuel in the Overwatch League. The reasoning behind this is that Hastr0 firmly believes that the Dallas Fuel brand is just too "engrained in the Overwatch community."
Hastr0 has mentioned the possible use of the Envy IP in the future but as of right now there are no plans as he believes that this is the right move to help the organisation "survive" and eliminate any confusion for potential investors or sponsors.
"When we merged our companies together we had this thought of taking both of our brands and do things with them and continue to do the same things we have always done but continue to grow them.

We still own the brand and could still potentially do something in the future if we want to but it just made so much more sense to me to put all of our resources into OpTic because that's where we are really going to grow our business and that's a fact."

– Mike "Hastr0" Rufail, Chief Gaming Officer at OpTic Gaming
Hastr0 went onto Twitter to thank all the fans that have supported both him and the brand he had spearheaded throughout the years.
ROCKET LEAGUE SKINS & CS:GO RETURN?
With Envy's Rocket League team adopting the OpTic name, Hastr0 teased the possibility of Rocket League skins coming to the game.
"Those OpTic cars look fire too. The cars are going to be in the game and they look sick."

– Mike "Hastr0" Rufail, Chief Gaming Officer at OpTic Gaming
A possible return to the CS:GO scene was also hinted.
"Taking the Optic brand into new territory is something we are looking at and maybe potentially taking some of these other games like Counterstrike. we both miss it."

– Mike "Hastr0" Rufail, Chief Gaming Officer at OpTic Gaming
Envy was there first out of the two organisations to dip their toes into other titles such as CS:GO all the way back in 2015 when they acquired French powerhouse Team LDLC. They would later disband in 2021. OpTic on the other hand had a very short stint in CS:GO, originally starting with a North American roster, and replacing them with a Danish roster until they disbanded in 2019.