There's no denying how much of a commercial juggernaut the Despicable Me or Minions franchise is. Both 2015's Minions and 2017's Despicable Me 3 garnered more than US$1 billion worldwide during their respective releases.
With the new Minions The Rise Of Gru, it's pretty much what you'd expect from another installment in the series: a fun ride for viewers of all ages. Nothing more, nothing less.
The True Despicable Me Prequel?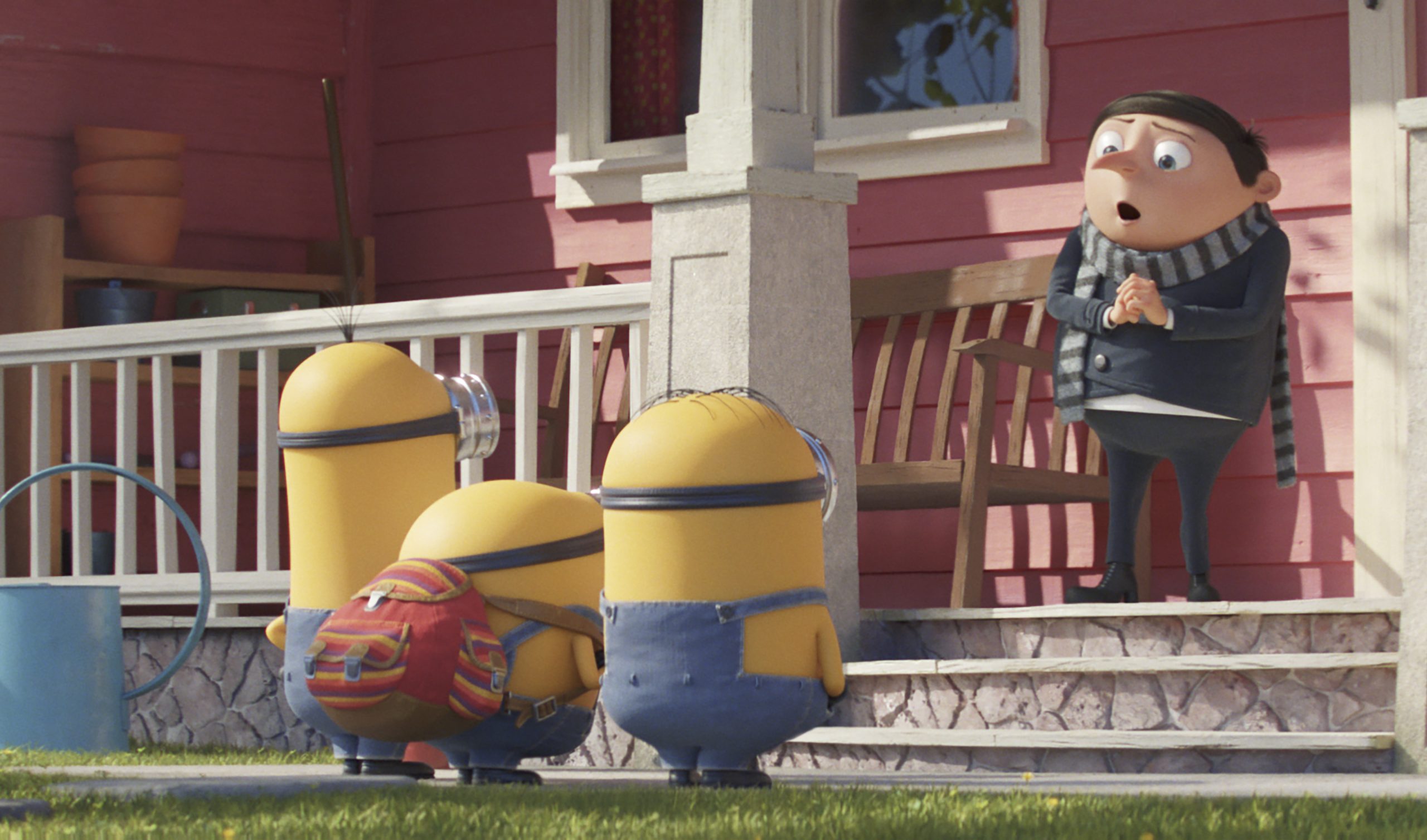 First off, Minions The Rise Of Gru feels more of a prequel to the Despicable Me movies than 2015's Minions was. It's set in the 70s when Gru (the protagonist of the Despicable Me movies) was still a little kid who aspires to be a supervillain. After learning that supervillain team Vicious 6 is looking for a new member following the death of one of their own, Gru applies for the position.
However, things go wrong and Gru will need the help of his minions to survive. Without spoiling anything, the plot is expectedly straightforward and simple, but fans will appreciate several easter eggs and cameos that directly references what will happen in the Despicable Me movies.
Since the movie is set in the 70s, there are also many era-specific easter eggs and references that film buffs in general will enjoy. These include Gru and his minions watching Steven Spielberg's Jaws at the cinema and more. For instance, Michelle Yeoh lends her voice to a character named Master Chow, a stereotype who's essentially inspired by classic Hollywood kung fu movies like 1973's Enter The Dragon.
Minions The Rise Of Gru is also deriving elements from Blaxploitation, which can be seen with characters like Taraji P. Henson's Belle Bottom from her exaggerated name, afro hairstyle and the way she speaks ("Can you dig it?" is an actual line).
Of course, this is still a Despicable Me/Minions movie, and the main target audience (namely; children and/or younger viewers) won't care about most of what I've mentioned above. They'll still watch Minions The Rise Of Gru in droves, as long as the same kind of humour is there, and the movie definitely delivers.
Expect adorable and wacky minions of all shapes and sizes in this movie, including the return of Kevin, Stuart and Bob from 2015's Minions, as well as a new minion named Mel. They're all wacky, cute and adorable as usual. Malaysian viewers can also look forward to the minions once again speaking a few choice Malay words, if you can catch them.
Overall, I definitely enjoyed Minions The Rise Of Gru more than 2015's Minions, due to the aforementioned easter eggs, and the presence of Gru. Having Gru in this movie and Steve Carrell reprising his role makes this movie better than the first Minions movie, because he's a human character from this franchise that viewers will actually care about. I'm sure no one can even remember the names of the human characters from 2015's Minions without checking them up online.
Minion Mania Continues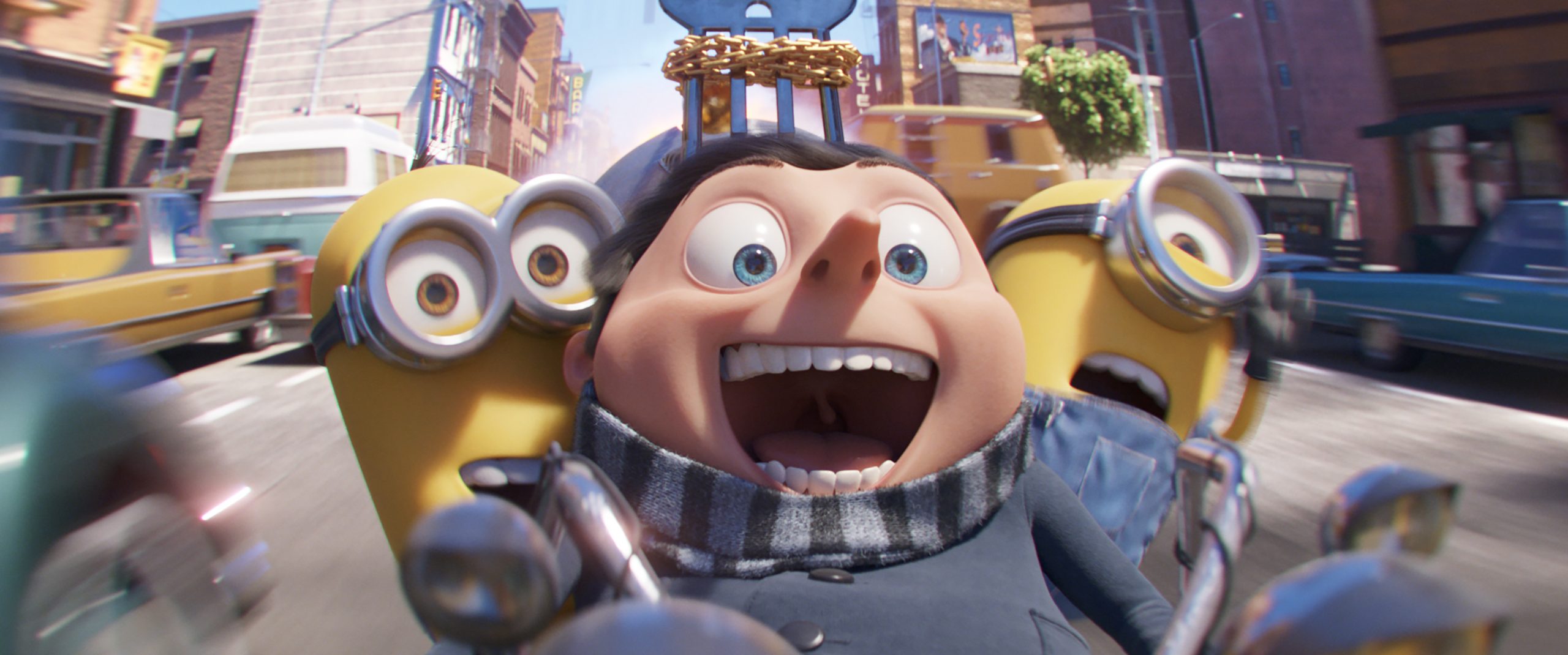 Ultimately, Minions The Rise Of Gru is more of the same formulaic humour the franchise is famous for, and that's probably enough for most kids and families looking for a fun time at the cinemas. If you're not the target demographic, it depends on how you feel about the hyper-active little yellow tater tots and the franchise as a whole.
No one watches a Minions movie for its plot or characters anyways, but at least it's still a enjoyable experience.
FINAL SCORE: 60/100
We attended a press screening of Minions The Rise Of Gru courtesy of United International Pictures (UIP) Malaysia. Minions The Rise Of Gru premieres in Malaysian cinemas on 30 June 2022.