Netflix just announced the date of its upcoming TV show adaptation of Neil Gaiman's epic fantasy-for-adults series The Sandman for the DC/Vertigo line: 5th August. And it came with a pretty bangin' trailer.
The first season of the show will most likely touch on Sandman's first book (out of 10), issues #1 to #8, with some additions and extra appearances. Let's take a look at what's present, with some panels from the 90s comic book series for comparison.
The Sandman
We can't have a Sandman show without our title character Morpheus (Tom Sturridge). Here's him in his fully decked-out garb, wearing his Dream Mask and clutching onto his dream sand pouch.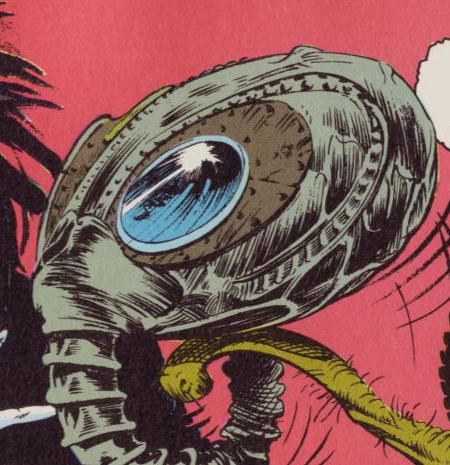 Death
The other popular character from The Sandman. Morpheus' sister Death (Kirby Howell-Baptiste) is seen wandering on a field in a quick clip. We believe Morpheus will meet up with his sister at the end of his item quest for some heart-to-heart talk, just like in the comics. And will tag along with his sister as she does her duty of ferrying new souls to the afterlife.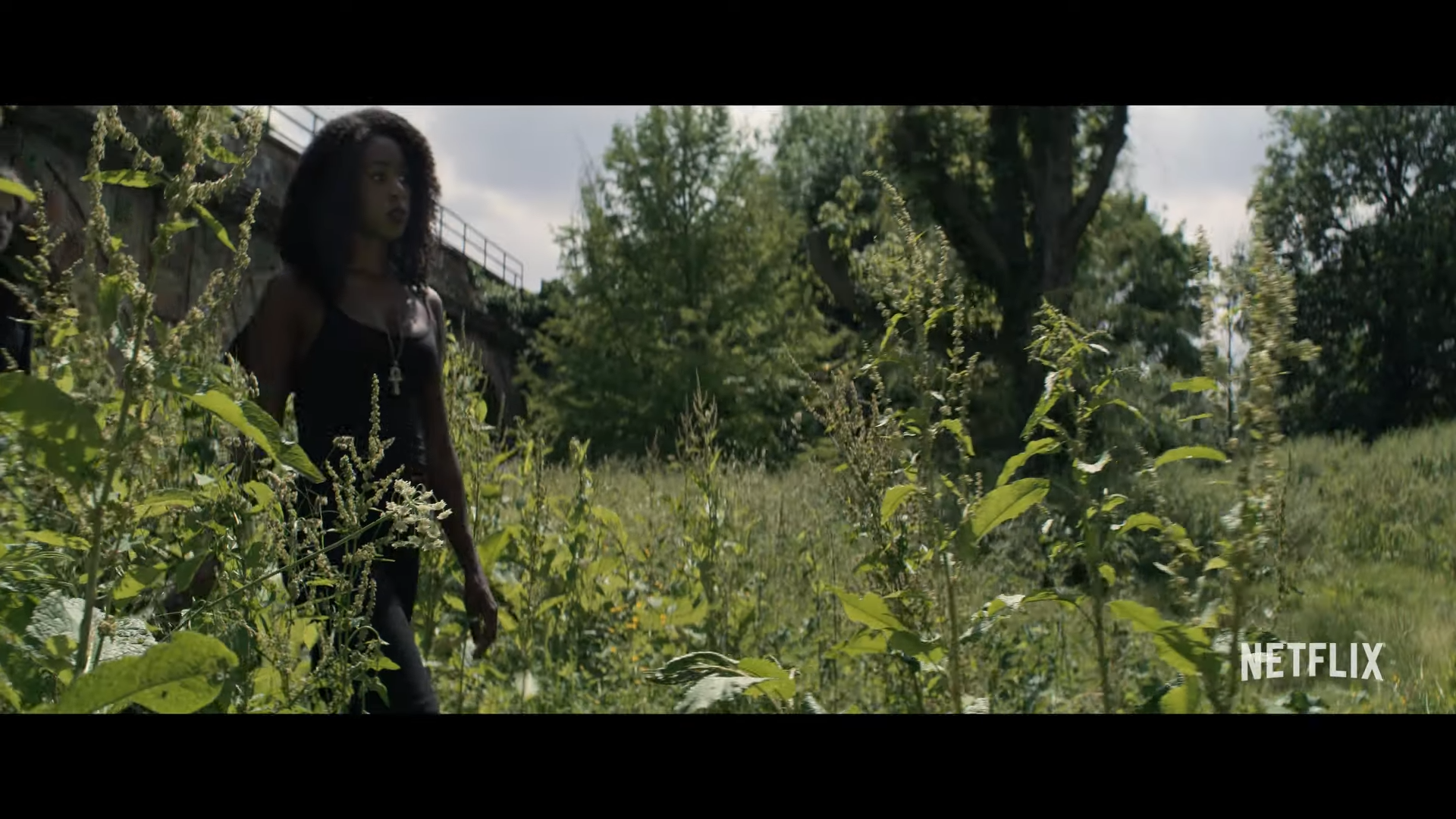 Dream's Castle & Lucienne
Dream's abode in The Dreaming is a little brighter than in the comics, but it still remains very run-down due to Dream's absence when he was imprisoned by cultist Roderick Burgess.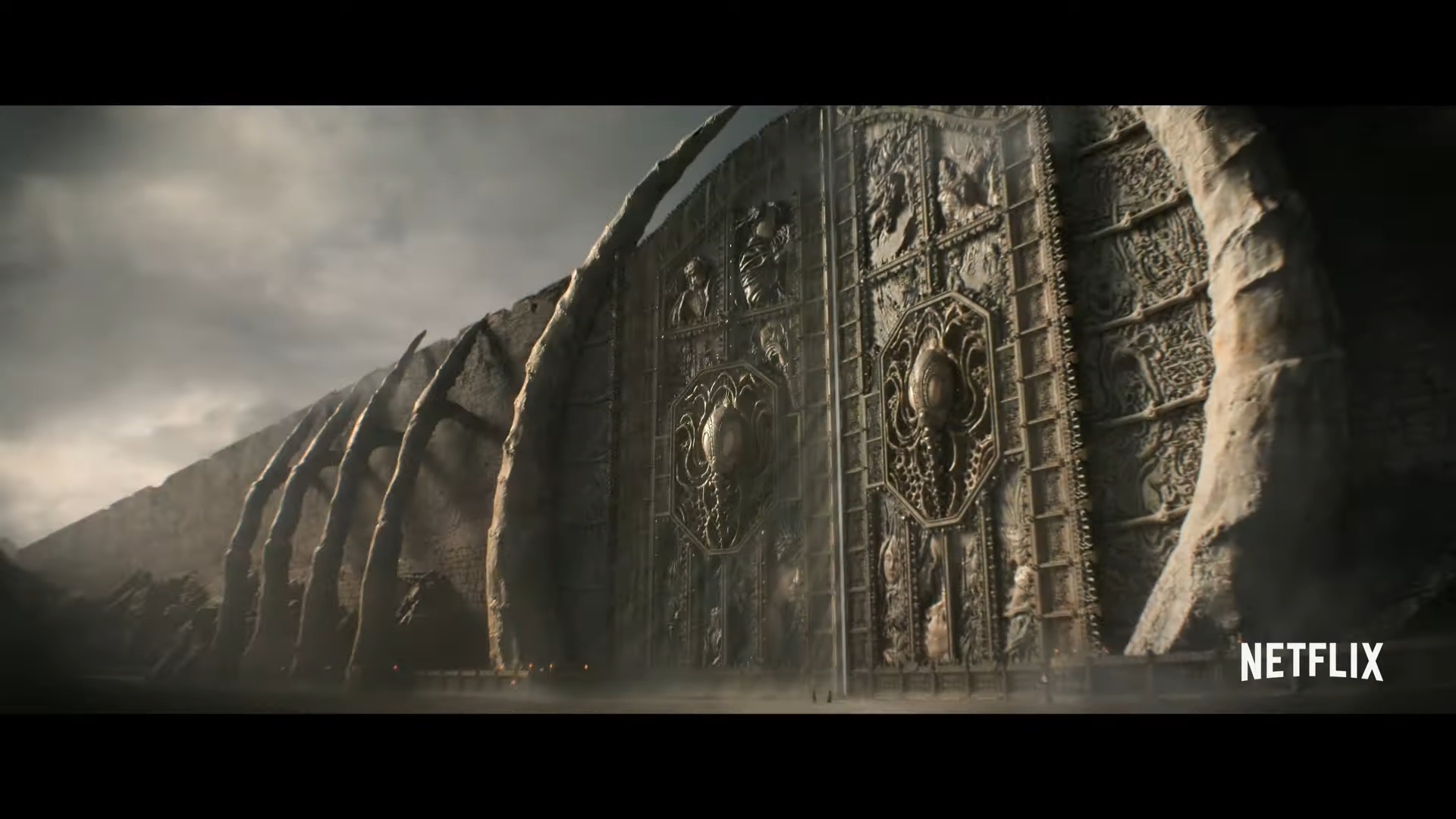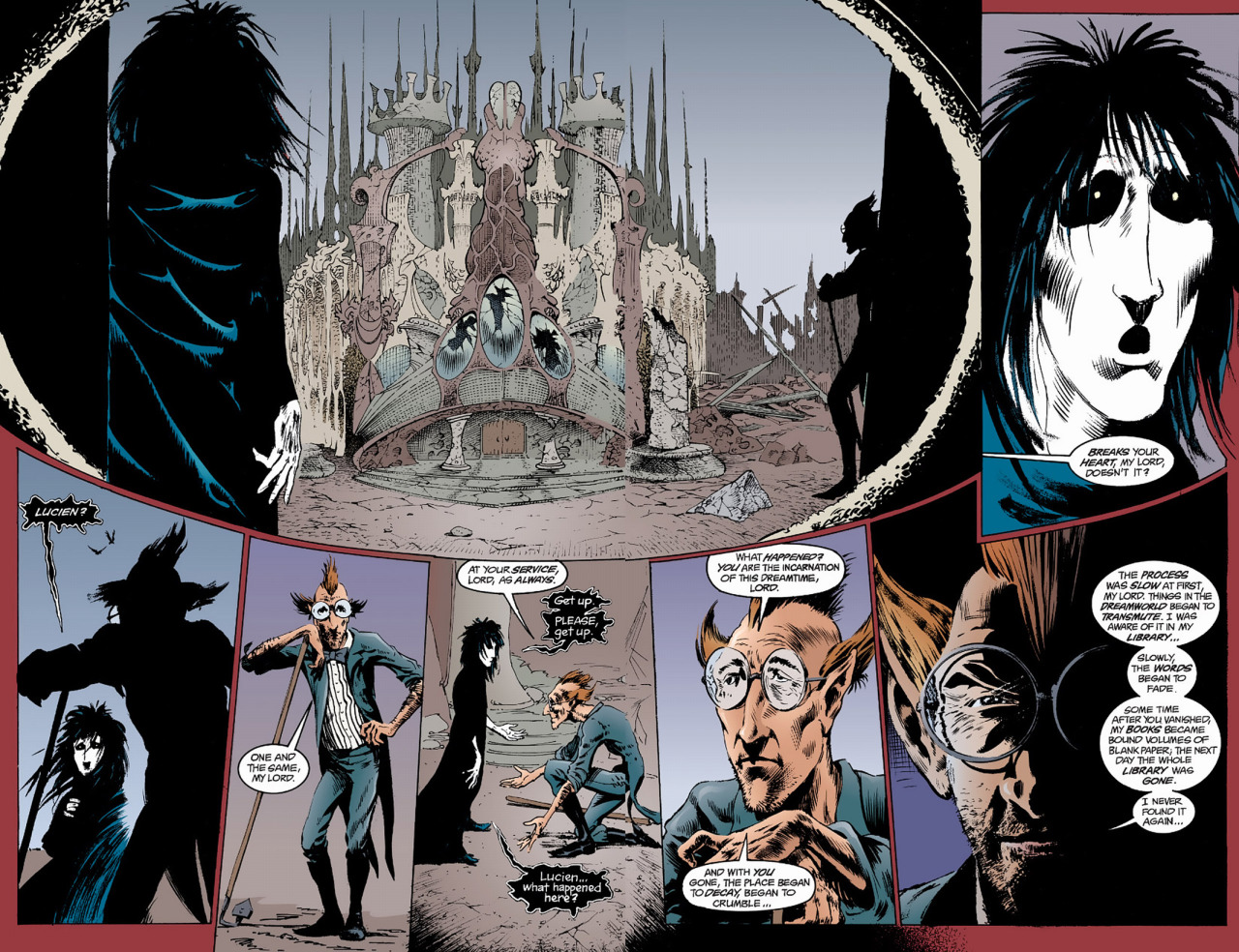 The trailer also shows Lucienne (Vivienne Acheampong) in action; she's talking to Dream about the state of the castle since he was gone for so long.
Desire
We also get our first look at Desire (Mason Alexander Park). Definitely just as flashy and stylish like their comic counterpart.
John Dee
One of the other antagonists in Sandman Book 1, John Dee/Doctor Destiny, is played by David Thewlis. He looks less scraggly and monster-like in the Netflix show, but probably still as menacing and deranged. Maybe he'll devolve into his more comic-accurate form in the later episodes?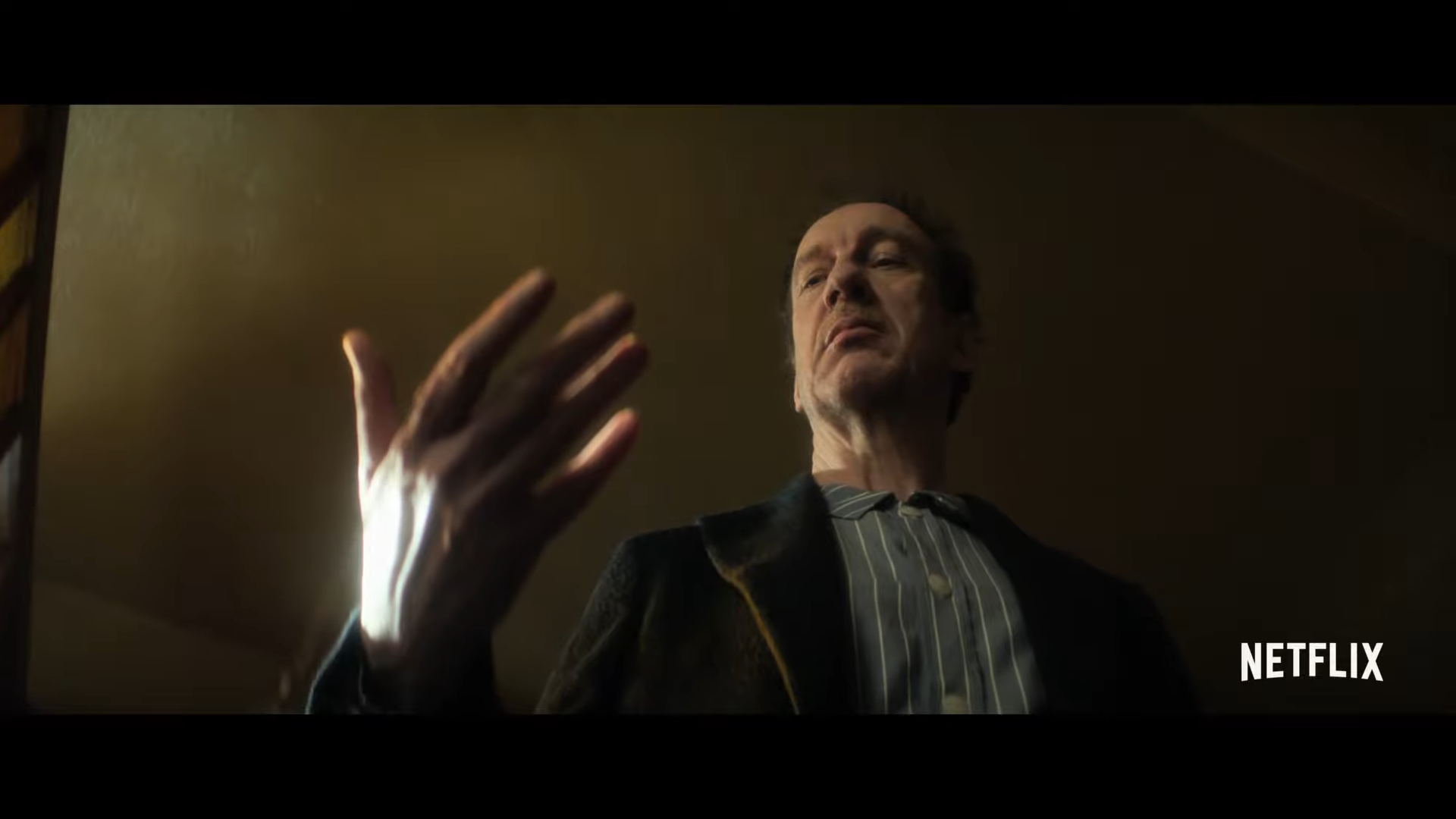 And yes, this Doctor Destiny is based on the goofy supervillain in DC Comics; the Sandman version is anything but.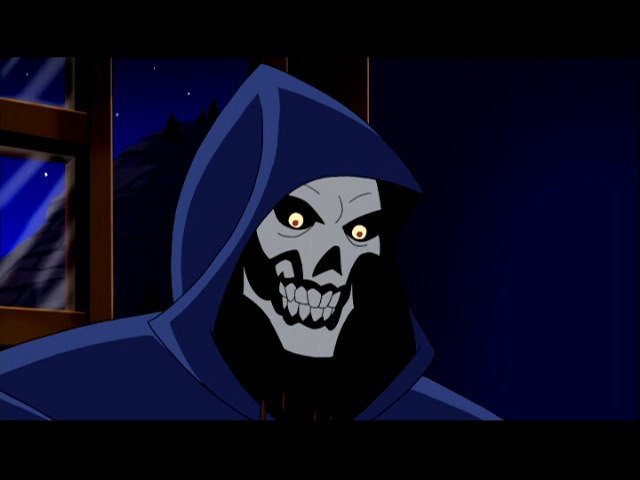 In any case, the diner scene in the comics is going to turn out very interesting in the live-action adaptation.
Johanna Constantine
The ancestor of DC Comics John Constantine (Jenna Coleman) will be the one helping out Sandman. In Book 1, it was John Constantine who helps out Morpheus in searching for the latter's bag of magic sand.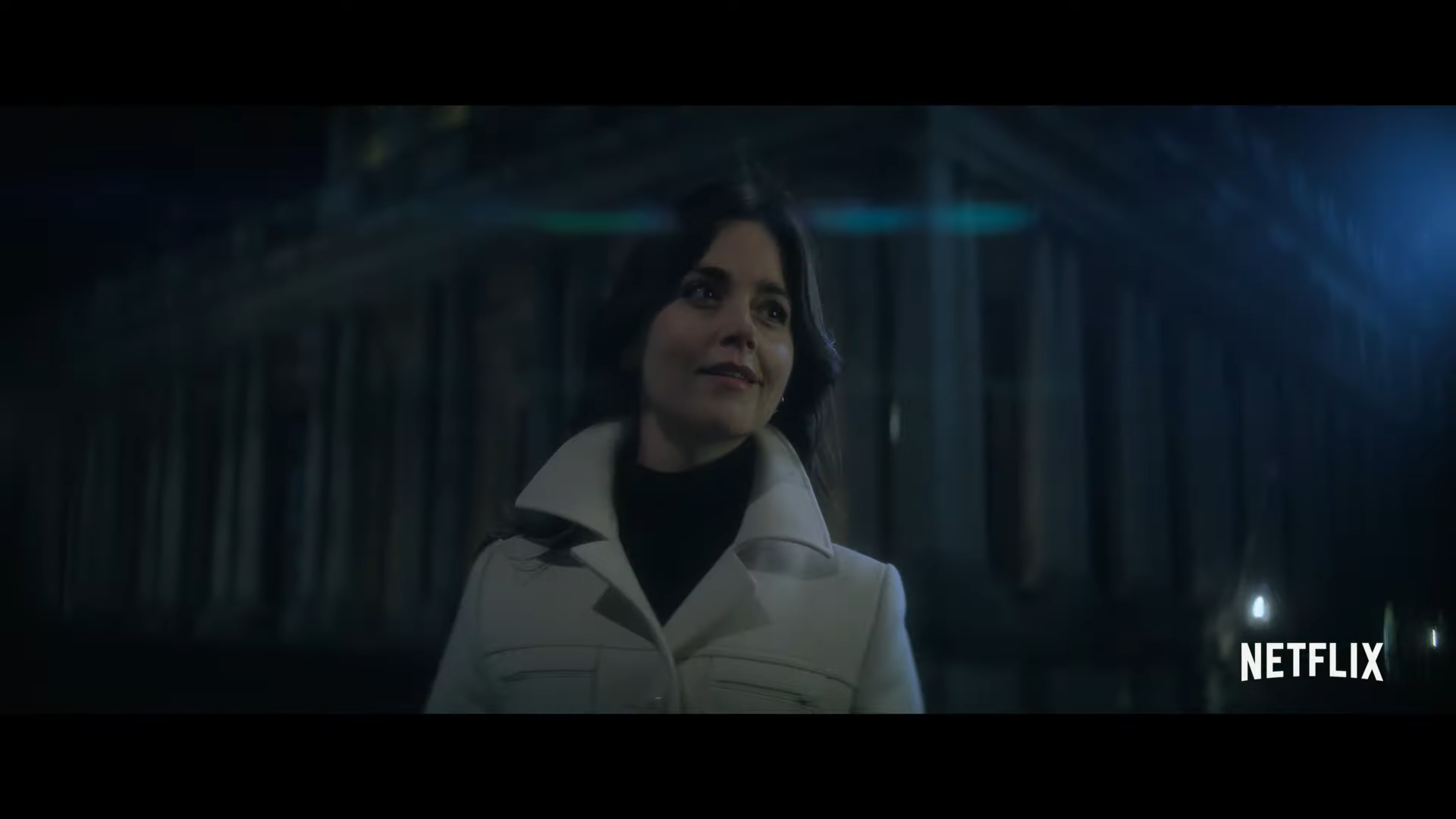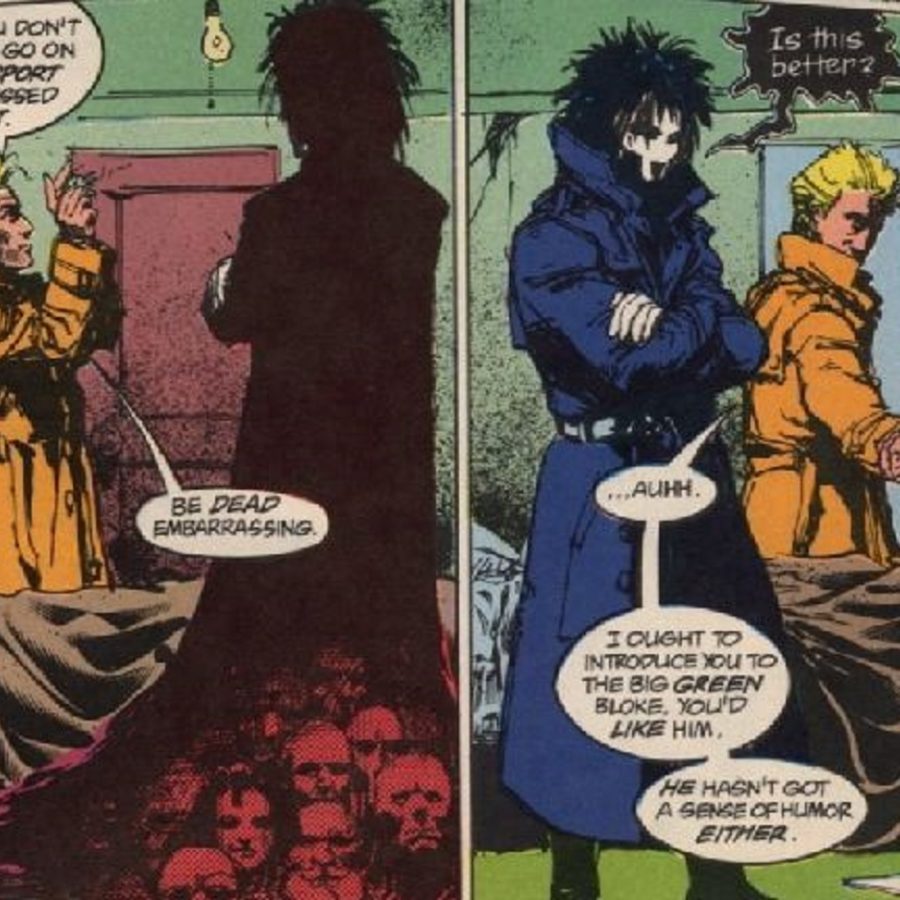 The CoriNthian
While his face has yet to be shown, we see a glimpse of the terrifying demon The Corithian (Boyd Holbrook). He's a nightmare with teeth for eyes who goes on a killing spree while Dream was imprisoned.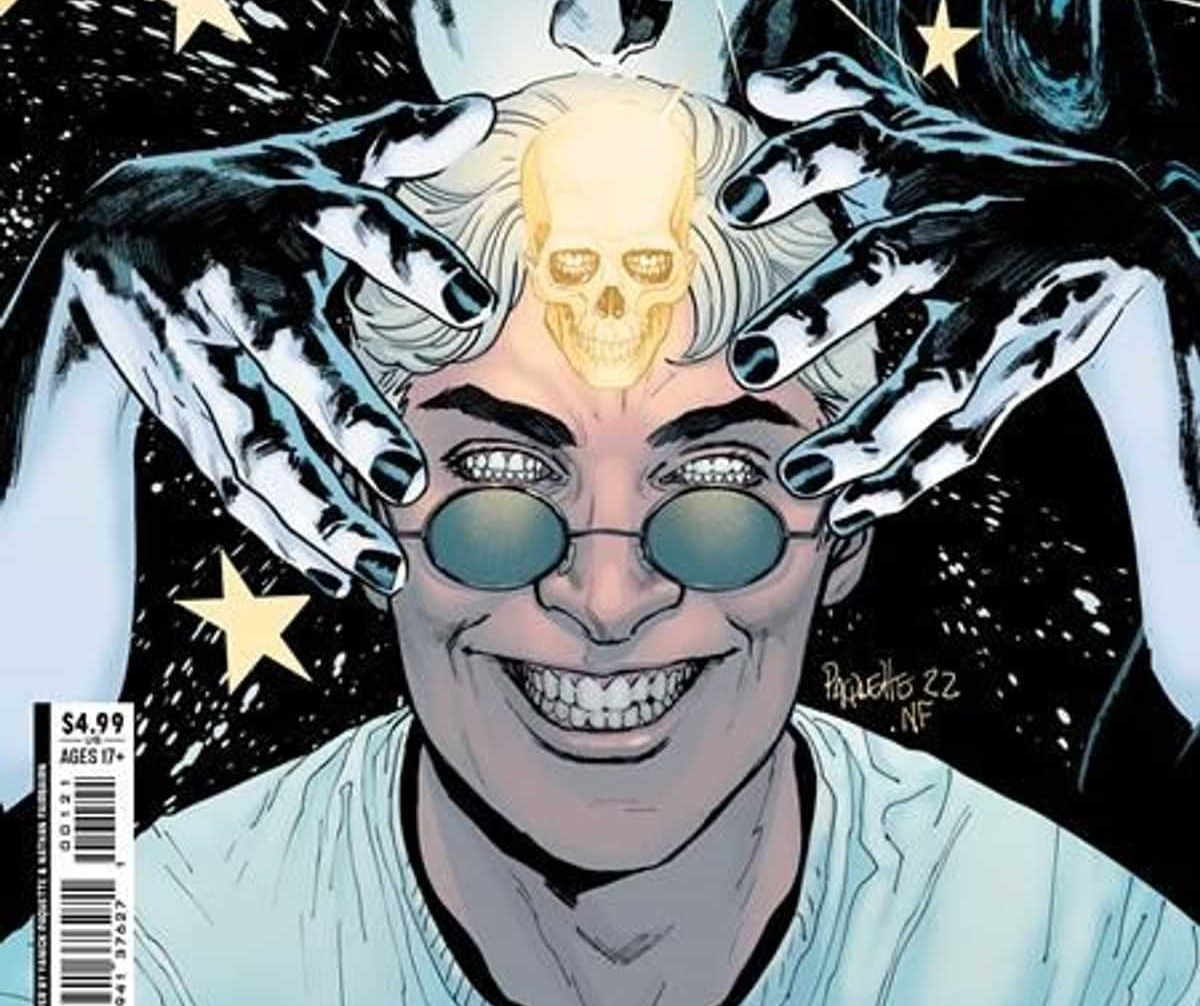 Matthew The Raven
Morpheus' trusty messenger raven (voiced by Patton Oswalt) makes an appearance at the tail end of the trailer.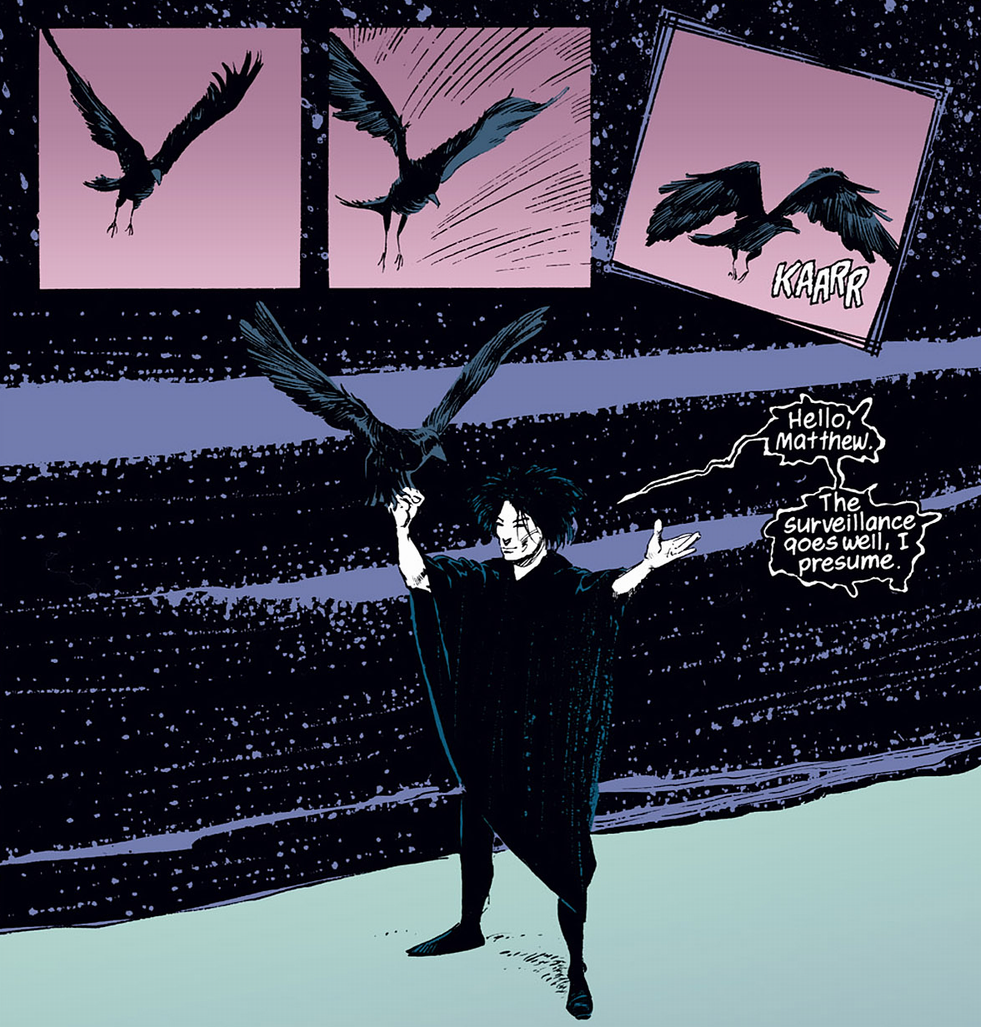 Do you like how the show is looking? Does it do justice to the comic book series' look and feel? Let us know either here or on our social media pages!
Related