While the ASUS ROG laptops are a gaming league of their own, we should not count out the company's TUF Gaming brand that's also making headway with its tough exterior to match its beefy interior.
If you're looking for a decent gaming laptop that's not too entry-level or too expensive, the ASUS TUF Gaming F15 2022 is a great choice. Let's talk about why, starting with the outside.
Armoured Core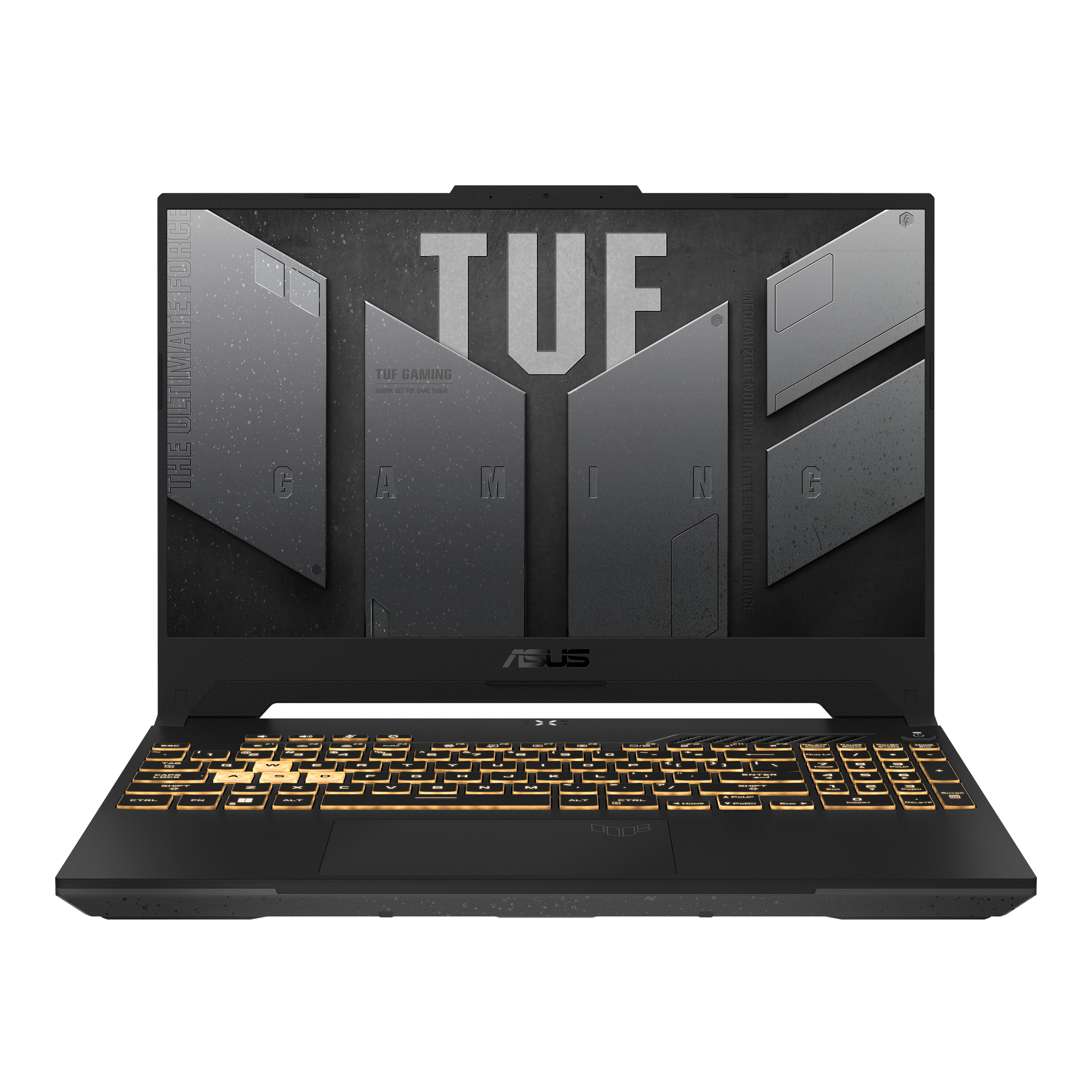 One of the best things about the ASUS TUF Gaming F15 2022 right out of the box is the design of the laptop itself. It looks like the laptop equivalent of an armoured tank, and yet it doesn't look or feel chunky at all. It looks pretty sleek despite its armoured aesthetics.
Best of all, one would expect something armoured to be heavy but the ASUS TUF Gaming F15 2022 is light (2.2kg). I could even confidently carry it with one hand if I wanted to, which I can't say for many other gaming laptops out there (which weigh a ton). This checks the portability aspect, making it easy to carry around.
After booting it up for the first time, the ASUS TUF Gaming F15 2022 feels fast and responsive. It didn't take me long to install everything I needed, and thankfully there wasn't much bloatware that I needed to uninstall either. Two unique and exclusive pre-installed ASUS apps include the ARMOURY CRATE and MyASUS.
The ARMOURY CRATE app helps monitor the laptop's internal temperature, how fast the fans are running, and all that stuff. You could tweak everything manually if you want to, but the Balanced setting was actually good enough as it is. Meanwhile, the MyASUS helps keep the laptop's systems up-to-date and maintained, including BIOS updates and more. Both of these apps are also where you can register your ASUS product.
What's under the boot? Well, the ASUS TUF Gaming F15 2022 boasts an NVIDIA GeForce RTX 3060 6GB GDDR6 and an Intel Core i7-12700H, as well as 16GB of dual-channel DDR5-4800MHz RAM. With all that power under its durable frame, I could run demanding games quite easily at High and Ultra settings. These include multiple Total War games, Halo Infinite, Doom Eternal, Forze Horizon 5, XEL (check out my review here), and more. I like to test new laptops with Total War games because they usually require not only a powerful GPU but also an equally powerful CPU.
Fortunately, the ASUS TUF Gaming F15 2022 can run Total War games smoothly, including a late-game campaign Total War Rome 2 at Extreme graphical settings. Why do I emphasize that it's a late-game campaign? A Total War game can easily get "heavier" as the machine will have to render more assets as players get deeper into the game. I'm surprised by how well the ASUS TUF Gaming F15 2022 could run it all.
The caveat is that the temperatures can get really high when you game heavily, upwards to even 80 to 90 degrees Celcius. However, what impresses me is how fast the ASUS TUF Gaming F15 2022 is able to cool back down to around an average 60 degrees after reaching those high temperatures. The fans are surprisingly quiet too, and only gets really loud during intensive gaming sessions. Kudos to ASUS for making my gaming experience a pleasant one.
All that said, the ASUS TUF Gaming F15 2022 isn't perfect (obviously). When I first started using the laptop, the keyboard is almost impossible to see when ithe RGB lights are off. Also, the brightness settings of the RGB lights on the keyboard is set too low by default as well, but this could be remedied simply by increasing the brightness myself.
Compared to my previous gaming laptop, I find it frustrating that I need to have the RGB brightness at full settings at all times to be able to type normally. If not, I literally can't see shit (pardon the French). It's also annoying that the keyboard fonts have this weird design and lighting effect that it takes some getting used to before I could recover my usual typing pace. So, yeah, not a big fan of the keyboard at all. To add tp all that, the mousepad doesn't feel very responsive either, especially when left or right clicking, so I immediately connected a mouse.
I might be a little old-school in this regard, but the ASUS TUF Gaming F15 2022 could definitely benefit from having more Type-A USB ports. There are only TWO, and I'm used to at least three in my previous laptops. Thankfully, more and more of my other devices are Bluetooth-friendly, so this isn't that big of an issue. Still, more modern users will probably be happy with two Type-C ports, one of which is Thunderbolt 4; the latest generation of said technology. The lack of normal Type-A USB ports may be a deal-breaker for some users.
Here's a full list of the available ports:
Left Side:
1 x 3.5mm Audio Combo Jack
1 x HDMI 2.0b
1 x Thunderbolt™4 with DisplayPort™ 1.4
1 x USB 3.2 Gen 2 Type-C (dGPU DP1.4,
external G-sync)
1 x USB 3.2 Gen 1 Type-A
1 x RJ45 LAN
1 x DC Jack
Right Side
1 x USB 3.2 Gen 1 Type-A
1 x Kensington Lock
My last issue with the ASUS TUF Gaming F15 2022 is likely its storage size. The base storage size is only around 453GB of usable storage space, which is pathetically little when you put games into account. Forza Horizon 5 alone is more than 100GB and Halo Infinite is around half of that, which means I could fit less games than I wanted to at any single time. This problem can actually be remedied easily as the ASUS TUF Gaming F15 2022 comes with expandable storage (two NVMe PCIe 4.0 SSD slots). You'd need to fork out even more money to actually increase the storage space of this laptop.
As for other aspects, the ASUS TUF Gaming F15 2022 comes with a 1080p 15.6-inch screen with support for 144Hz and Adaptive-Sync. I have no complains here, as the display looks as good as it should when playing games or watching videos/movies/TV series. Everything else also works great, and it's all an impressive enough gaming laptop package if you have enough cash to spare (this review model costs RM6499).
FINAL SCORE: 80/100
A review unit of the ASUS TUF Gaming F15 2022 was sent to us for review. Test unit specifications; FX507Z-MHN071W with the RRP of RM6499. You can buy it now on the official website here.
ASUS TUF Gaming F15 2022 Specs