Platform(s): PC, Xbox Series, Xbox One, PS5, PS4, Switch
Genre: Golf-like (rogue-lite but with golf)
The genre written above speaks for itself, but this isn't your average sports game. Described as a side-scrolling golf game that implements puzzles and other rogue-lite aspects, Cursed to Golf is a joint-venture between developers Chuhai Labs and publishers Thunderful.
Basically, you begin the game as this championship golfer called "The Champ" who's playing in a tournament. A storm begins to brew but the Champ ignores it and as a result, is struck by lightning. Instead of dying you are sent to "Golf Purgatory" where you meet The Scotsman who informs you of your situation. He states that it's possible to ascend back to life if the 18-hole golf course is finished.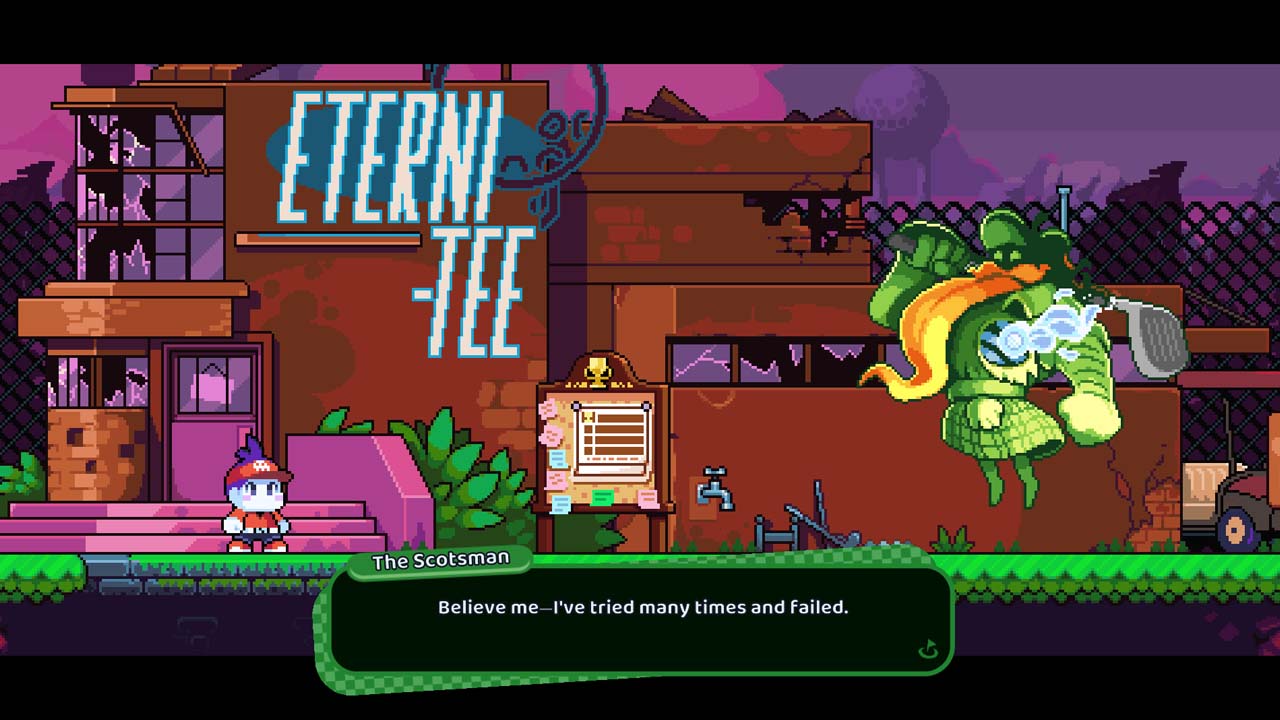 Easy Enough
The basic mechanics of the game are pretty simple and intuitive, if you're good with angles then this game will mostly be a breeze for you. To stop things from being too easy you have a par count which displays the number of which you need to finish that hole in. Obviously, you have hazards as you do in real golf such as bunkers, water and rough patches but Golf Purgatory also provides weirder hazards such as TNT blocks which can let you get to the hole faster or can send you further away.
The rogue-lite aspect of the game and what should definitely be noted is that although there are only 18 holes to get through, the levels that you get are randomised on every run, not to say that it's a new level every time, but the order of which you play them changes per run.
The only gripe I have with the gameplay is that when aiming, you don't have an option to look further ahead. I understand why this is the case, it does add another factor to what makes this game challenging but for me personally, I would have found this game a heck of a lot more enjoyable if I were able to actually see where my long shots are landing.
A Lovely Pixel View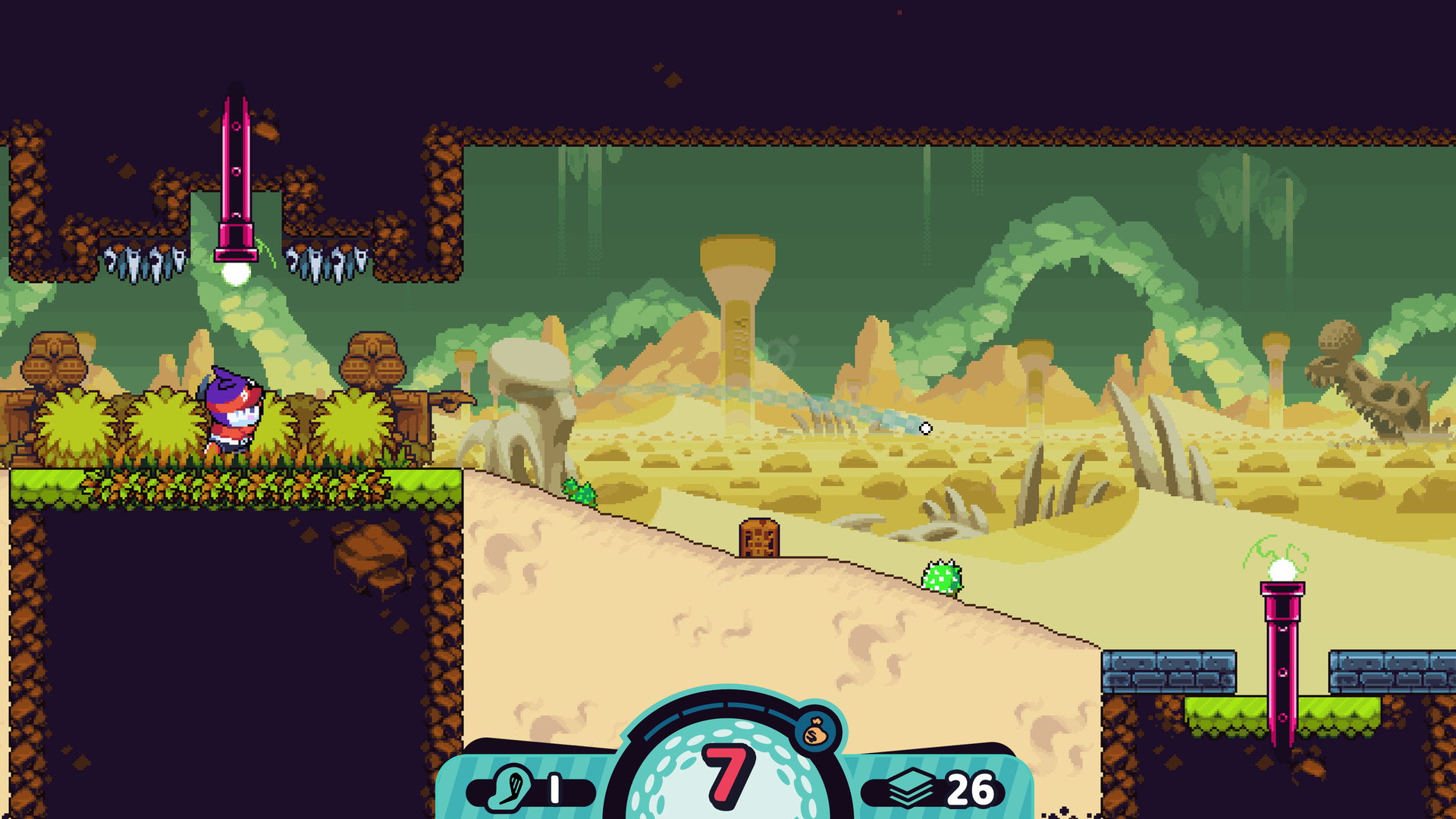 Both the art and soundtrack are a genuine delight. The art style as a whole is cute and very much fits the vibe of the game's premise with the soundtrack complimenting the arcade-like aesthetic.
Speaking of sound though, when the Champ speaks, he makes this cute but slightly annoying sound in replacement of the actual dialogue. Don't get me wrong, I get what the devs were trying to do but they could have chosen something a little bit different. After hearing it all throughout the tutorial it kind of got on my nerves if I'm being honest.
Can't Stop
Now I'm not going to lie, the simplicity of the game's mechanics plus the puzzle-like courses that you have to make your way through really does make for an addictive experience. Especially when you have a par count you need to do it under, it really makes you want to challenge yourself and complete the hole in as few shots as possible.
Cursed To Golf is simple 2D golfing fun with a cute undead aesthetic that will sate your short-game jollies.
PROS
Simple and intuitive mechanics.
Phenomenal art and soundtrack.
Level design just makes sense.
CONS
Annoying dialogue sounds.
Unable to see far when aiming drive shots.
FINAL SCORE: 80/100