The first episode of She-Hulk Attorney At Law is now streaming on Disney+ Hotstar Malaysia. I'll be discussing heavy spoilers so if you haven't seen it or want to avoid spoilers, now's your chance to stop reading.
Check out my spoiler-free review of She-Hulk here.
The synopsis reads:
In Marvel Studios' "She-Hulk: Attorney at Law," Jennifer Walters (Tatiana Maslany)—an attorney specializing in superhuman-oriented legal cases must navigate the complicated life of a single, 30-something who also happens to be a green 6-foot-7-inch superpowered hulk. The nine-episode comedy series welcomes a host of MCU vets, including Mark Ruffalo as Bruce Banner/Hulk, Tim Roth as Emil Blonsky/Abomination, and Benedict Wong as Wong, as well as Jameela Jamil, Josh Segarra, Ginger Gonzaga, Jon Bass and Renée Elise Goldsberry.
The series is directed by Kat Coiro (Episodes 1, 2, 3, 4, 8, 9) and Anu Valia (Episodes 5, 6, 7) with Jessica Gao as head writer. Executive producers are Kevin Feige, Louis D'Esposito, Victoria Alonso, Brad Winderbaum, Coiro and Gao.
Courtesy of Disney+ Hotstar, we were given the opportunity to interview She-Hulk head writer, executive producer and showrunner, Jessica Gao. She is also best known for winning an Emmy Award for writing the famous Pickle Rick episode on the Rick And Morty animated series.
In the meantime, Jessica Gao also recently revealed that She-Hulk scrapped plans to include meta comic book text boxes in our coverage of the recent press conference.
Check out my breakdown of Ms. Marvel Episode 1, Episode 2, Episode 3, Episode 4, Episode 5 and Episode 6 here.
Also, check out my breakdowns of Moon Knight Episode 1, Episode 2, Episode 3, Episode 4, Episode 5 and Episode 6 here.
You can check out my previous breakdowns of Hawkeye Episodes 1 and 2 here, Episode 3 here, Episode 4 here and Episode 5. and Episode 6 here.
In addition, you can check out my previous breakdowns of Marvel's What If? Episode 1, Episode 2, Episode 3, Episode 4, Episode 5, Episode 6, Episode 7, Episode 8 and Episode 9 here.
If you haven't, you can check out my previous breakdowns and easter egg articles for WandaVision Episode 1 and 2, Episode 3, Episode 4, Episode 5, Episode 6, Episode 7, Episode 8 and Episode 9.
For The Falcon And The Winter Soldier, you can check out my previous breakdowns for Episode 1, Episode 2 and Episode 3, Episode 4, Episode 5 and Episode 6.
For previous breakdowns of Loki episodes, check out Episode 1 here, Episode 2 here, Episode 3 here, Episode 4 here, Episode 5 here and Episode 6 here.

Breaking The Fourth Wall Is Part Of She-Hulk's Character In The Comics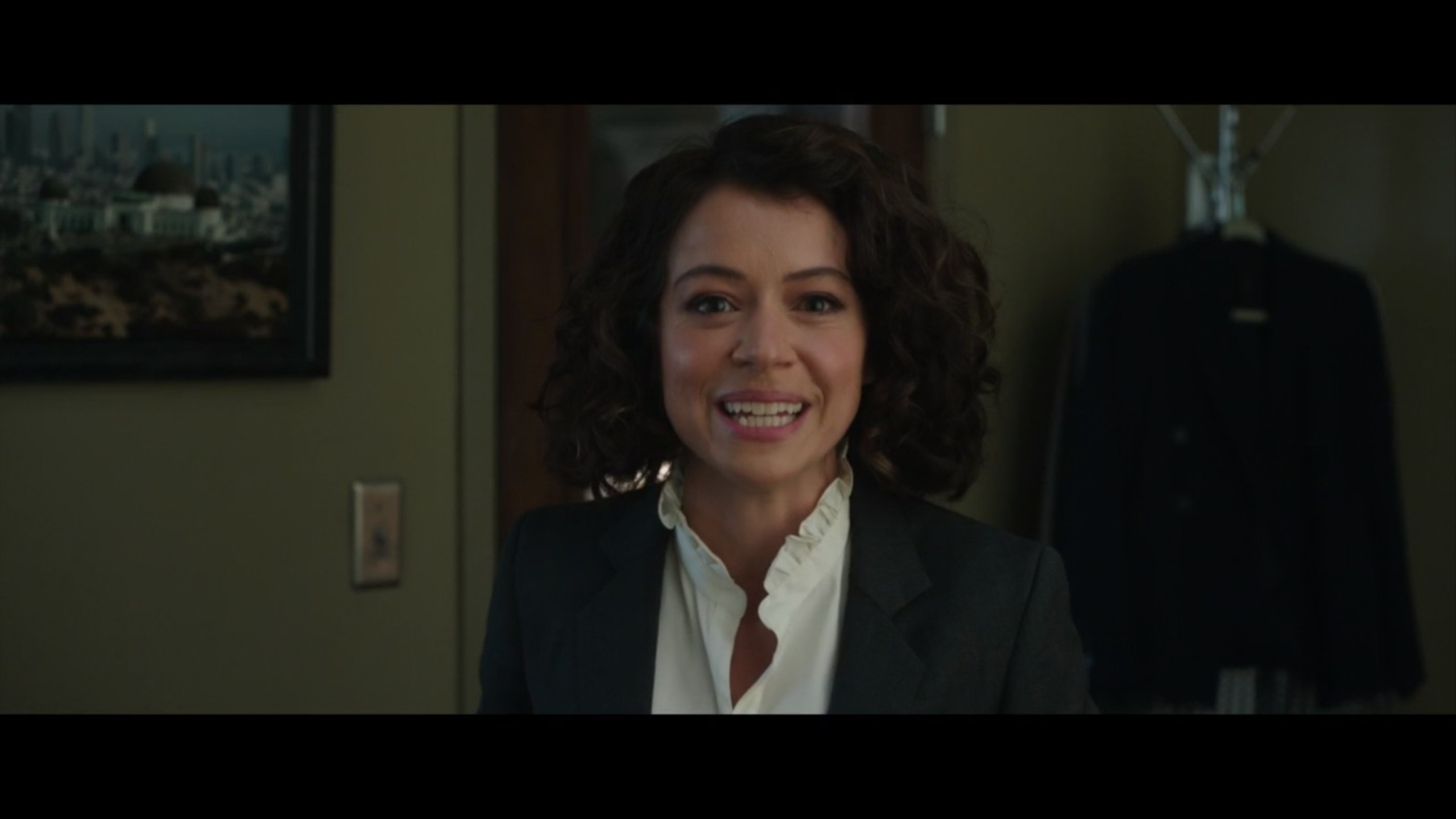 Before you go accusing She-Hulk of ripping off Deadpool, let me clarify that She-Hulk did it first. John Byrne made She-Hulk break the fourth wall in his comics all the way back in 1989 while Deadpool only made his debut in 1991.
So, yeah, She-Hulk did it first.
Bruce Built A Wearable Device That Keeps Him In Human Form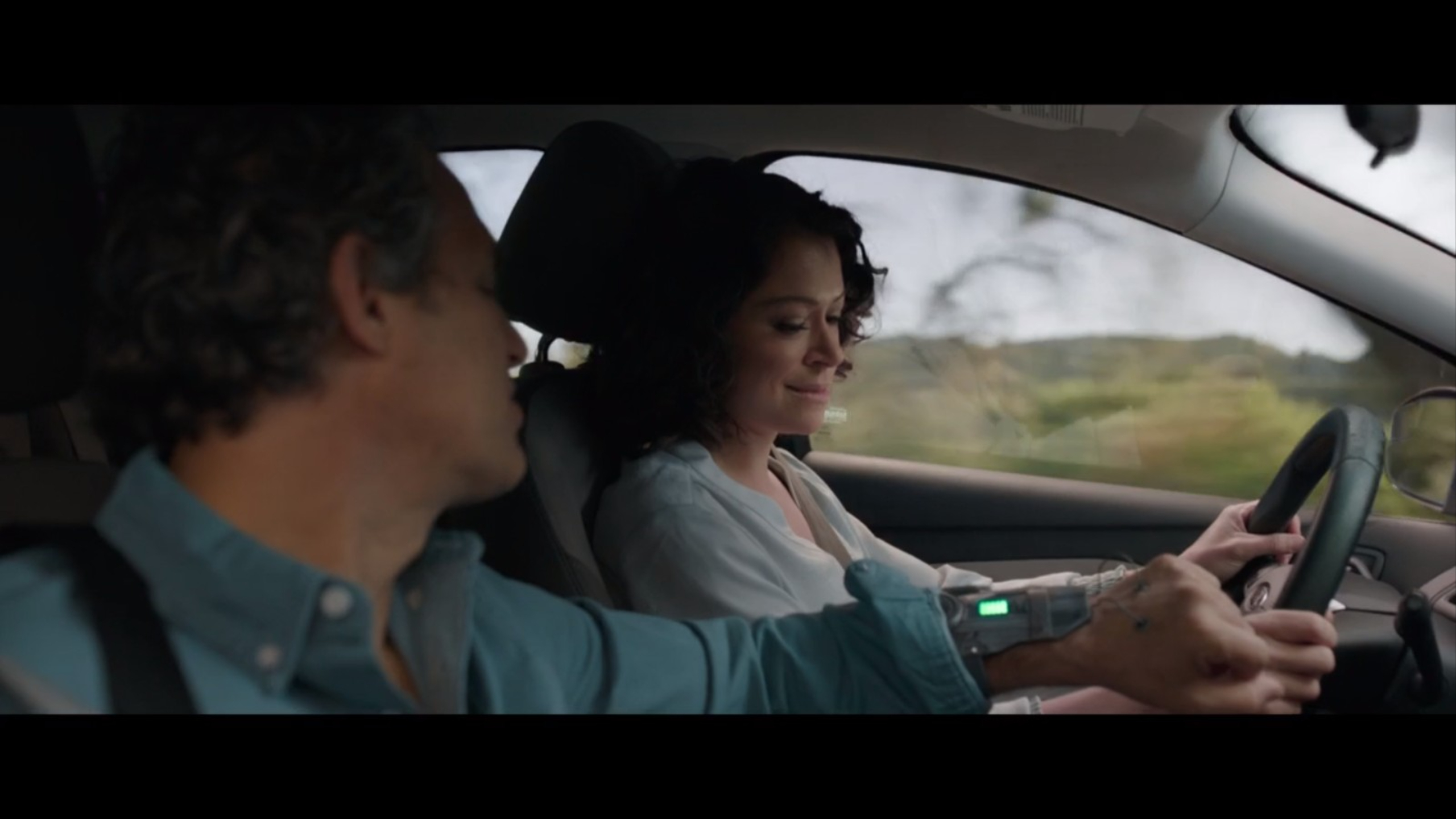 It's only the first few minutes of She-Hulk and Bruce Banner is already explaining that he built a wearable device that keeps him in his human form, instead of being Professor Hulk all the time.
Mysterious Alien Ship Made Them Crash
Later on in the episode, we learn from Bruce that it's a Sakaaran ship, the race of aliens from the planet Sakaar that was featured and controlled by the Grandmaster in 2017's Thor Ragnarok.
Jennifer Walters / She-Hulk Origin
In the comics, Jennifer Walters became She-Hulk because she was shot and in need of a blood transfusion. Bruce's blood turned her into the She-Hulk. However, in the Marvel Cinematic Universe, it seems that Bruce's blood simply dripping into Jennifer Walters' gaping wound is enough to change her into She-Hulk.
In the comics, this is what happened:
The Late Iron Man's Broken Helmet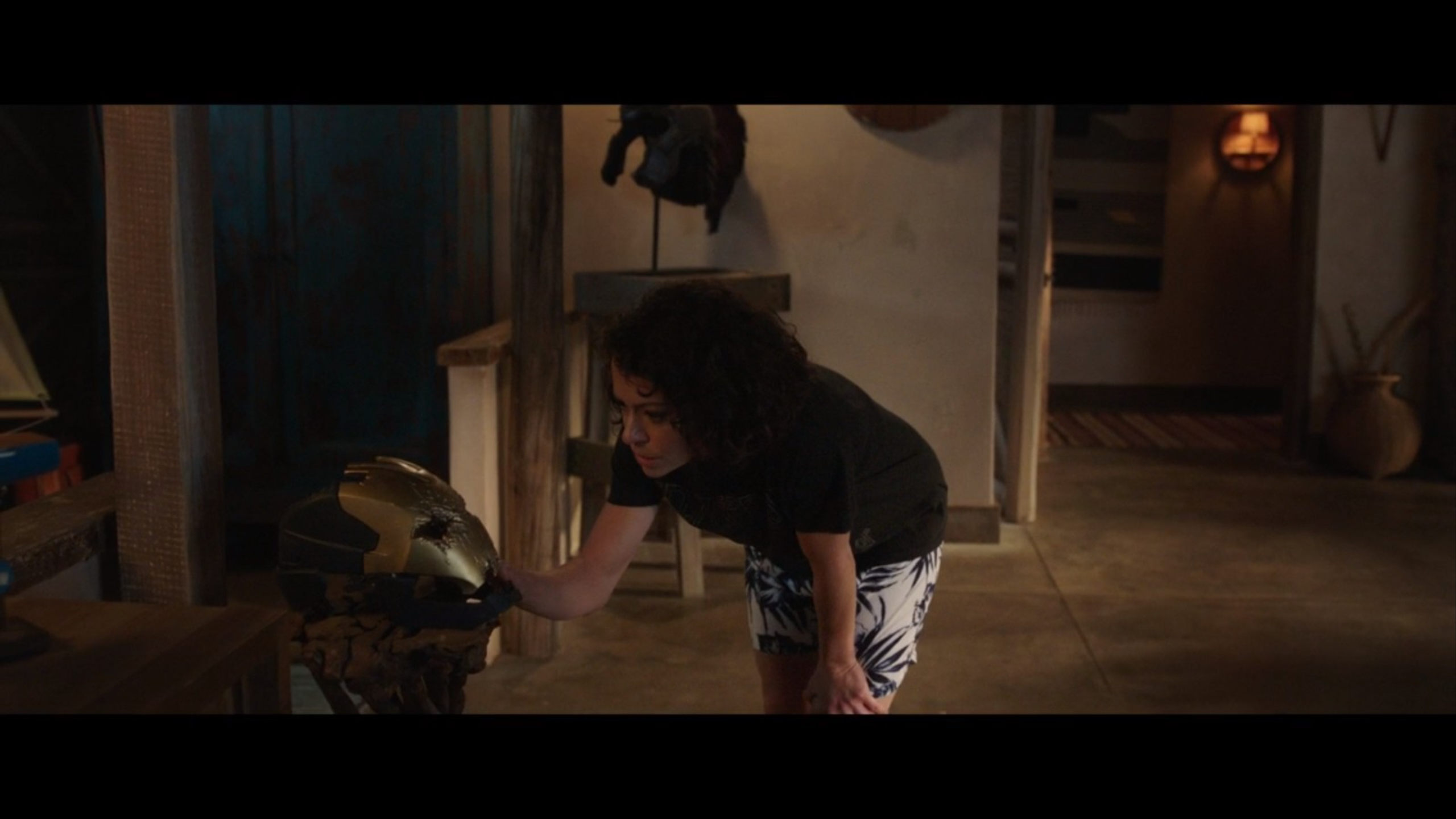 Jennifer Walters wakes up to find herself somewhere, and she finds the late Tony Stark AKA Iron Man's broken helmet from 2019's Avengers Endgame, with the Avengers theme playing in the background. Bruce is probably keeping it to remember his fallen friend.
Bruce Calls Himself Smart Hulk, Not Professor Hulk
So that's what we're officially calling him after this.
Also, Bruce reveals that the beach house lab is in Mexico, and it's where he spent time during the Blip (five years) to "integrate the Hulk-Banner identities) and turn himself into the Smart Hulk.
Planet Hulk Teased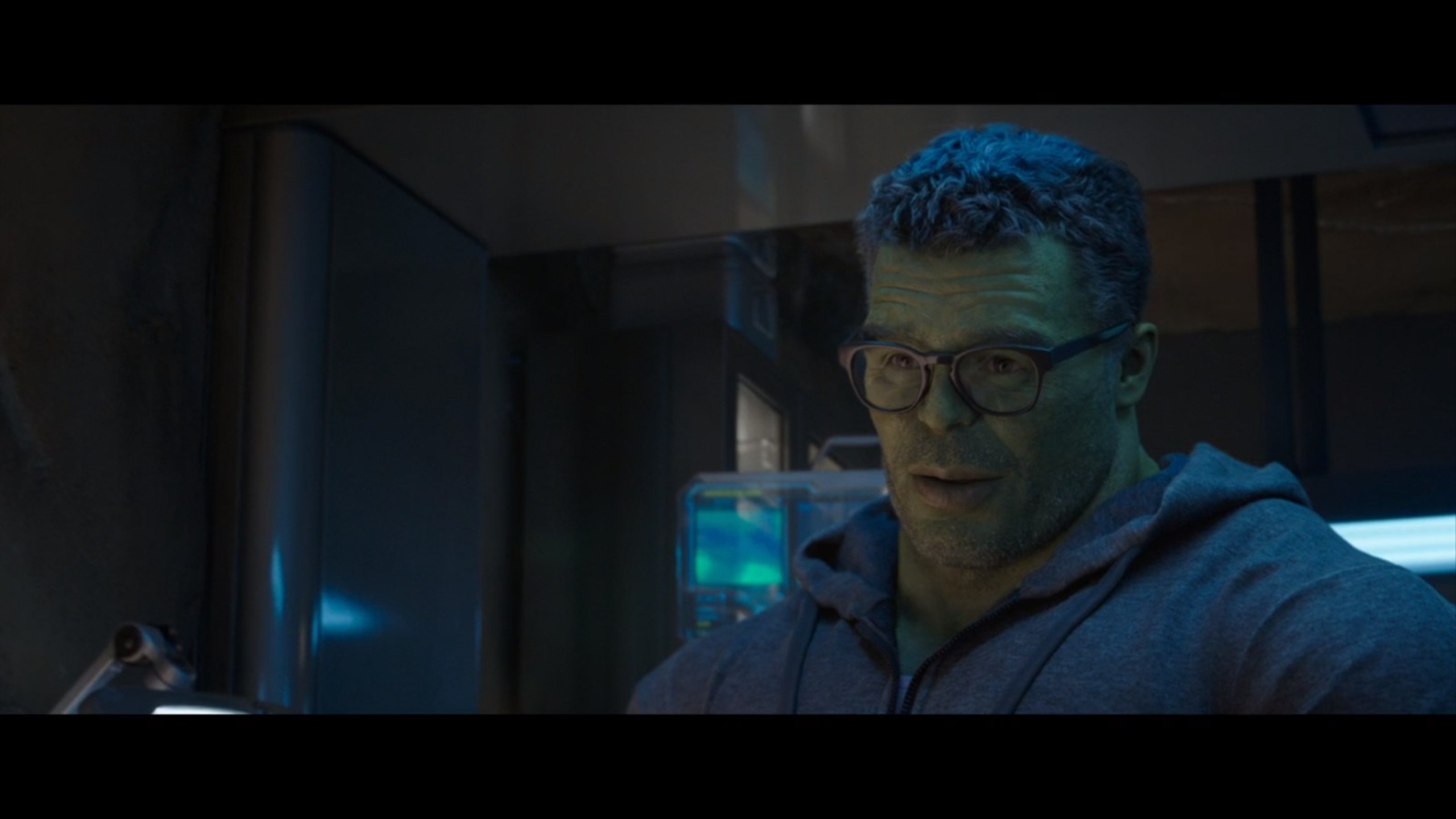 After revealing where the mysterious ship is from (Sakaar), Bruce says that they're maybe trying to deliver him a message and that he should get to the bottom of it fast.
Thor Ragnarok loosely adapted the Planet Hulk storyline from the comics, but we never received a proper adaptation. Maybe this teases that a proper Planet Hulk or even World War Hulk adaptations are coming to the MCU in the future. Fingers crossed.
Bruce Healed His Arm Using Jennifer's Blood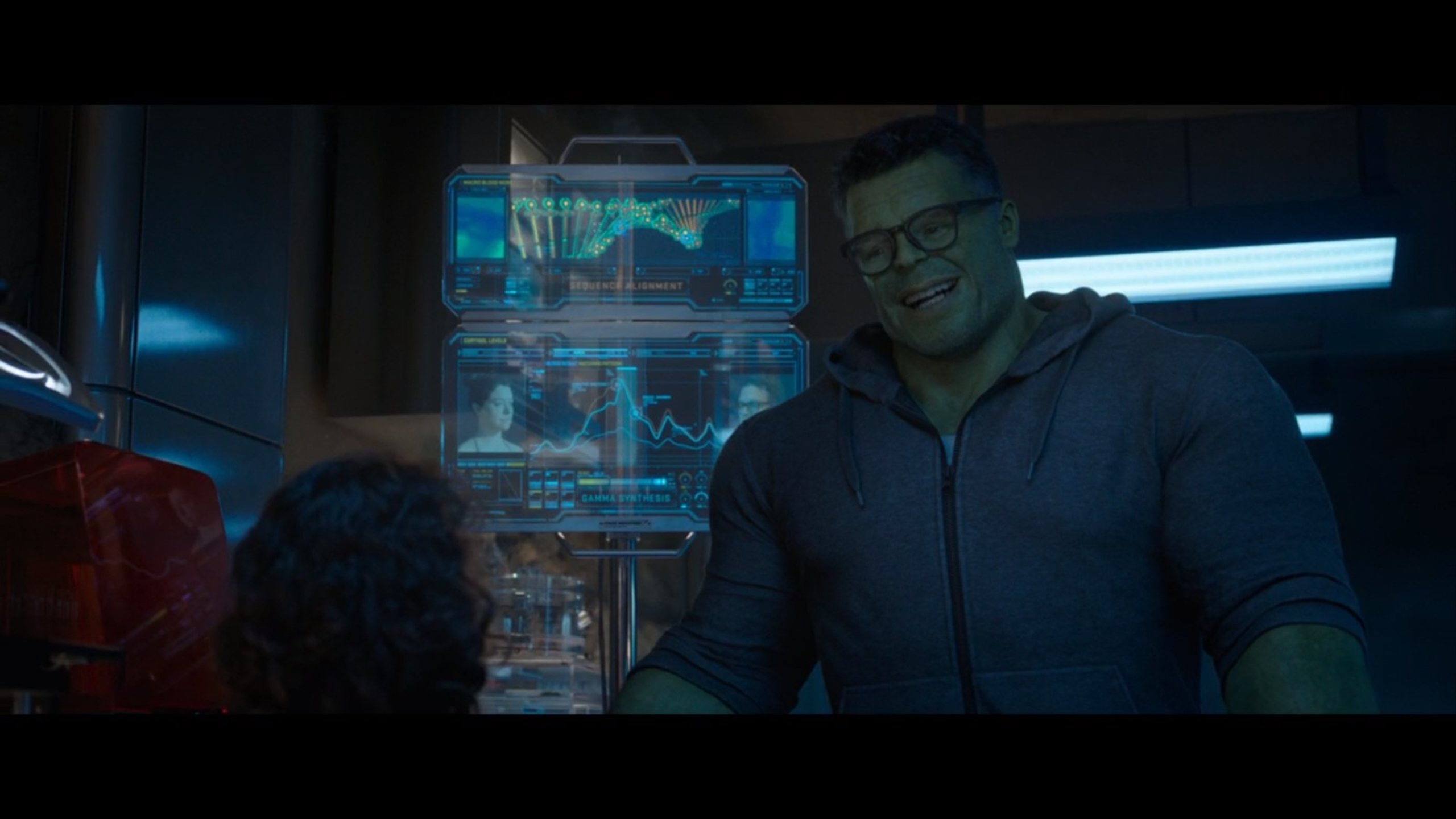 Bruce is able to finally heal his arm by using Jennifer's blood because of the unique way it synthesises Gamma radiation. Just go with it.
Jennifer Walters Doesn't Have An Alter Ego, She's Still Herself When She Turns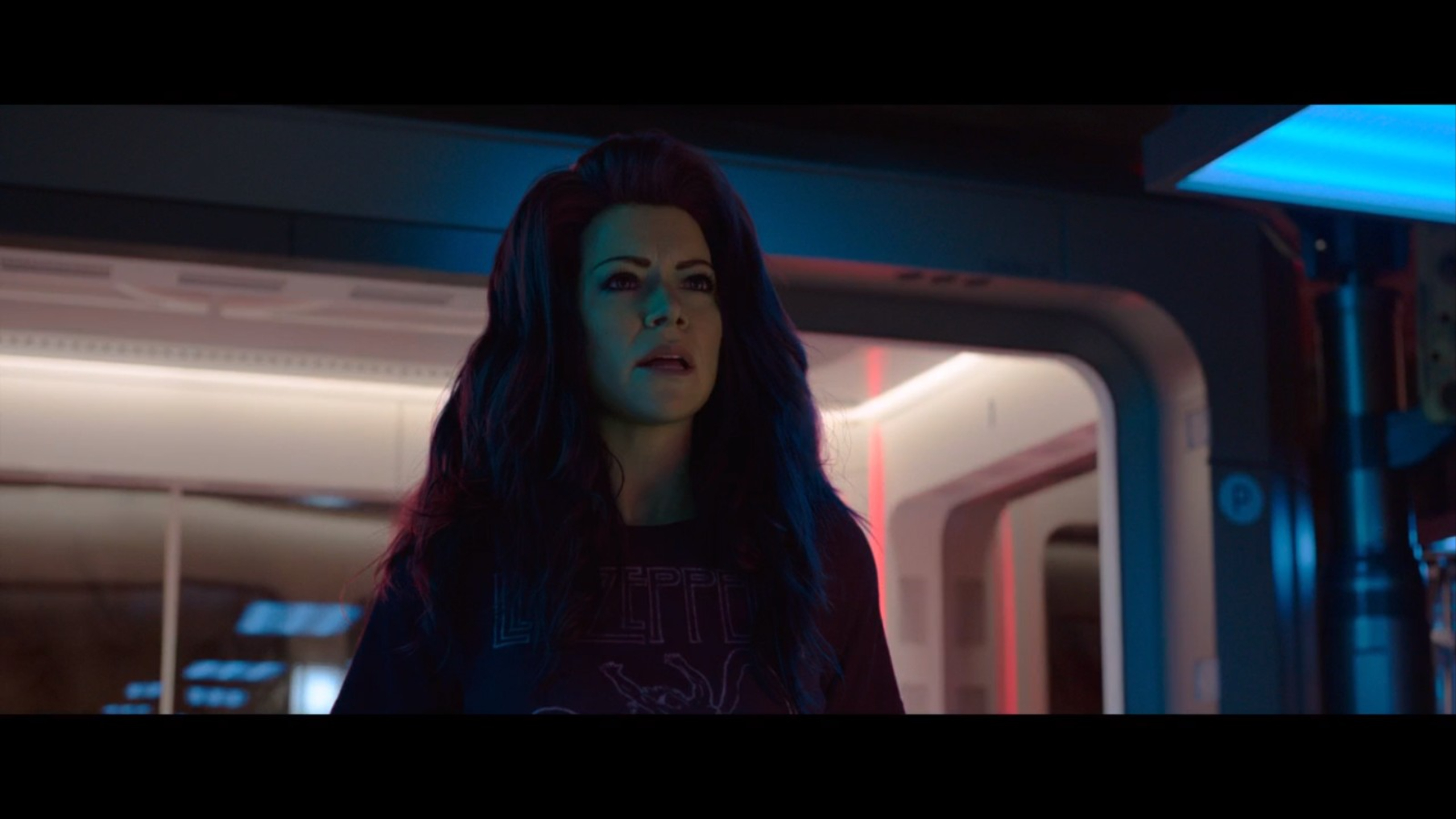 In the comics, Jennifer Walters has always been different from her cousin, Bruce, in that she could control her Hulk form. She can even change from She-Hulk and back to human at will.
References To Avengers Age Of Ultron And Thor Ragnarok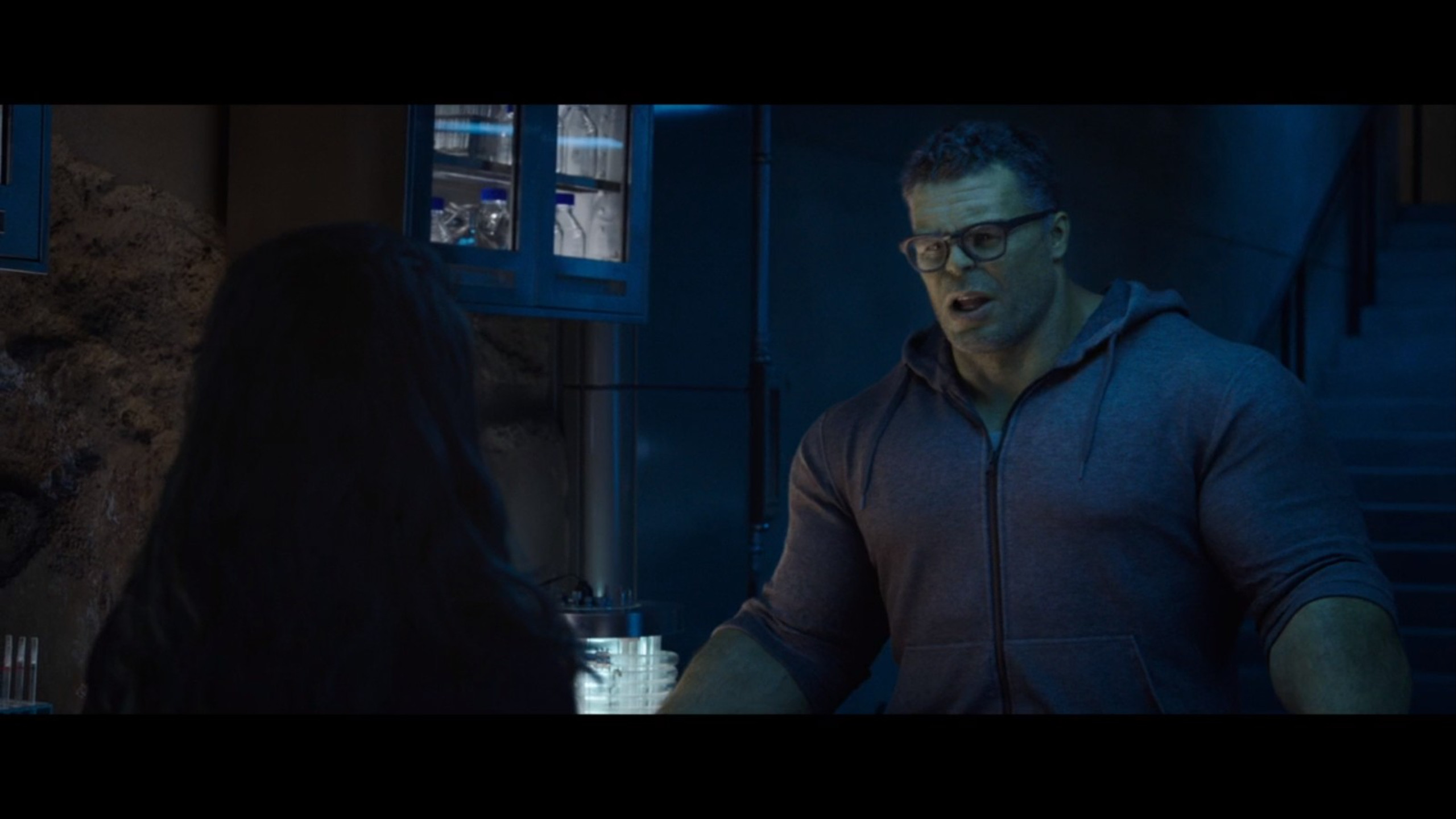 Bruce says that Natasha managed to turn her back into Bruce by singing a lullaby (that happened in Avengers Age Of Ultron) and he was stuck as the Hulk for two years in Thor Ragnarok.
Hulk Does The Thunderclap
It's awesome to see the Hulk doing his iconic thunderclap move.
Which She-Hulk also does later in the scene.
Titania Makes Her Debut In The MCU
Mary MacPherran AKA Titania is a famous Marvel supervillain and a longtime rival of She-Hulk. She's basically super strong, but what's interesting is that in the comics, she got her powers from Doctor Doom. Will the MCU change Titania's origins or is Doctor Doom's appearance just down the line soon?
Post-Credits Scene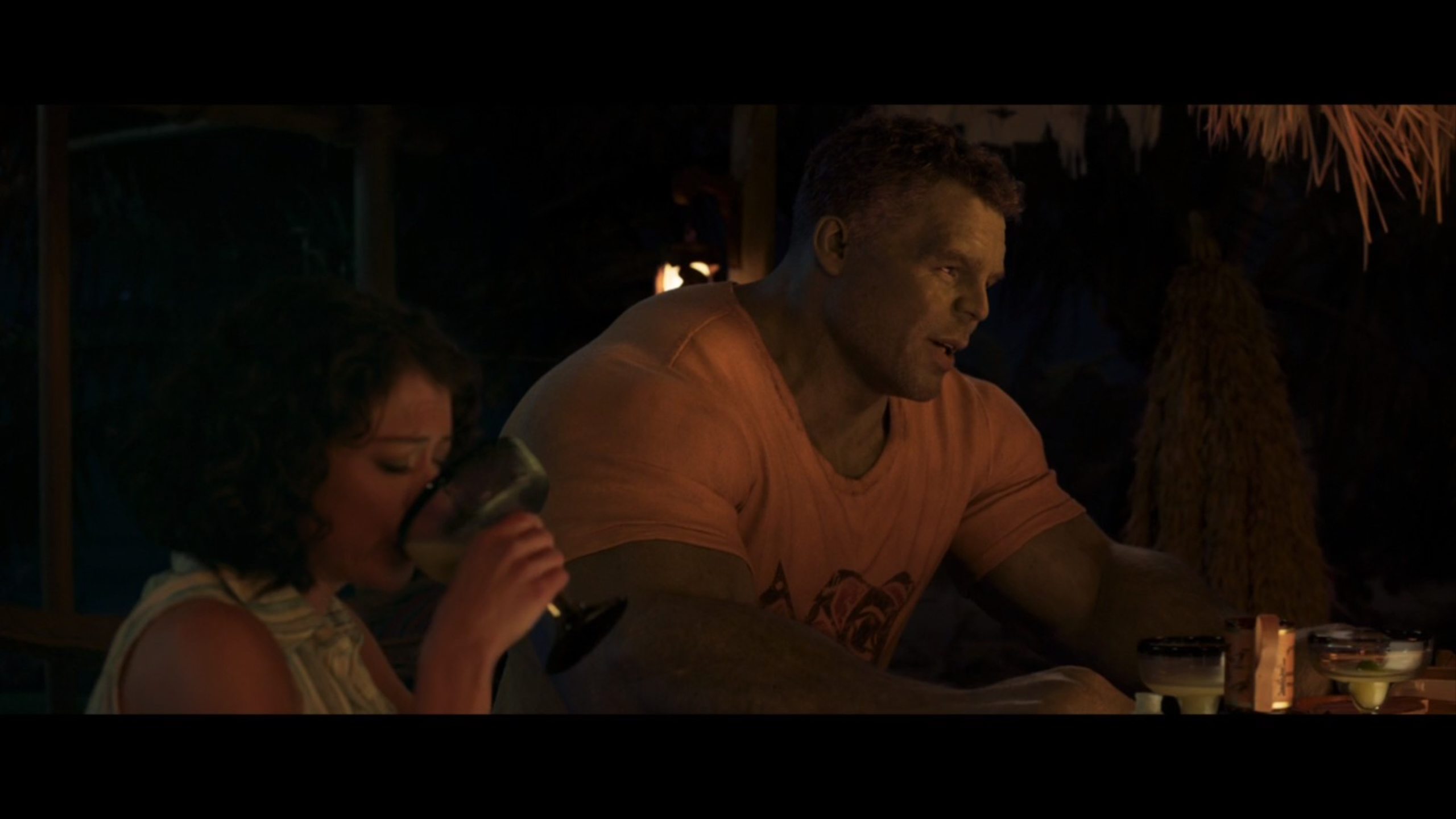 Yes, there's a post-credits scene and it's just the continuation of that "Is Captain America a virgin joke?"
Bruce finally relents and tells her that Steve was not a virgin. Jennifer then replies with one of the few F-bombs in the MCU (or is it the first time?).
That was a Sensational (get it?) episode, and until next week, excelsior!