The weekend of 5th and 8th August is a fun time for many worldwide fighting game fans as the Evolution Championship Series is happening. Street Fighter 5, Tekken 7, Guilty Gear Strive, and many other top fighting games will take centerstage in esports glory.
PlayStation, the main company that is sponsoring the event, will be hosting an EVO PlayStation Tournaments EVO Lounge (or just EVO Lounge) to cover all the events and upcoming news and reveals that are usually reserved after the top eight of each highlighted game. If you're sponsoring the brunt of the tournament, you call the shots on when your big announcements are made, right?
"The Evo Lounge will feature top-shelf curated show coverage, bracket updates, interviews with players, and exciting content and reveals from developers and publishers, such as Arc System Works,  Warner Bros. Games, Capcom, SNK, and Bandai Namco Entertainment, as well as all the latest from the scene with pro players and casters.

Viewers will be treated to the latest news for our favourite games and a few sneak peeks of what's ahead. It's every spectator's source for Evo and FGC intel."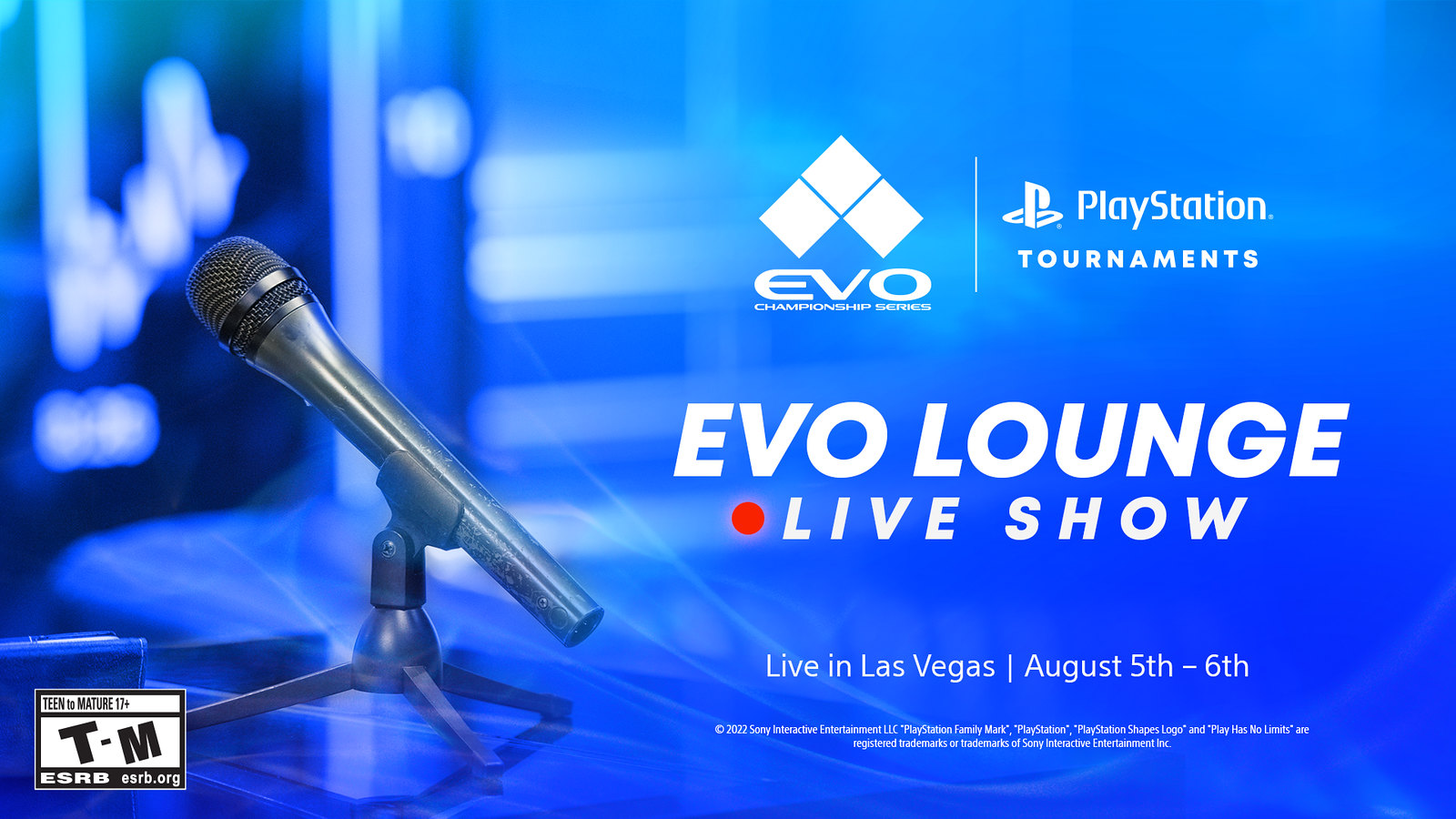 You can watch the stream either on Twitch.tv or on YouTube via PlayStation's official channel. EVO 2022 is happening on 6th to 8th August GMT+8 time.