EVO 2022 is happening this coming weekend, with the best fighting game players from all across the world converging for one major tournament hosted in Las Vegas, USA.
Here is the schedule for you to refer to. All times are in GMT+8.
Disclaimer: this feature will be updated with results and player names.
How To Watch EVO 2022
Highlights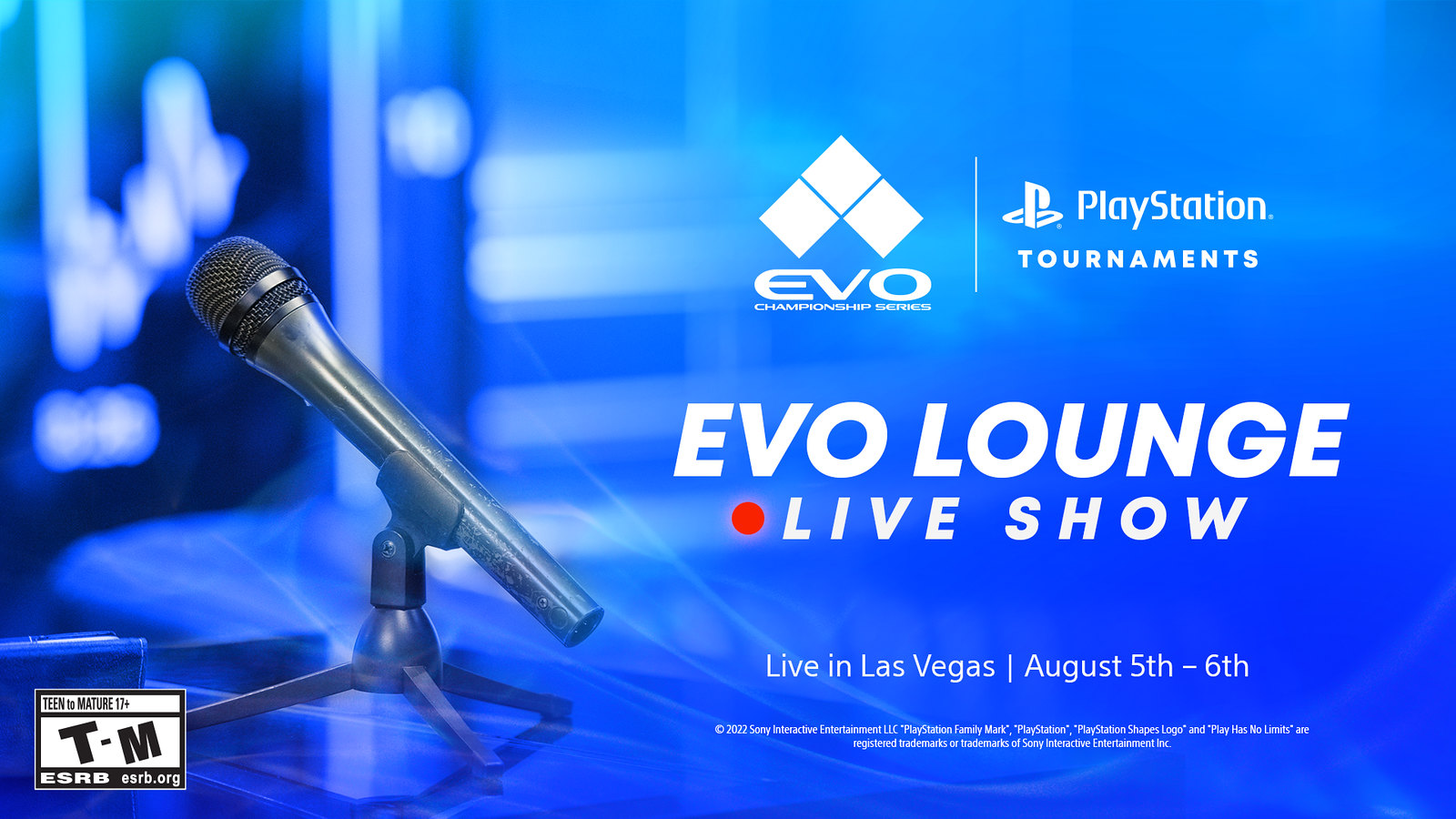 Twitch: https://www.twitch.tv/evo, http://twitch.tv/PlayStation
YouTube (EVO Lounge): https://www.youtube.com/playstation
SNK Sound Team Special Live Session
---
EVO 2022 Schedule

6 August
Main Stage
Special Event Panel: 1am
Skullgirls Top 8: 10am
Stage 2
Guilty Gear Strive (Round 1 pools): 2am
Stage 3
Granblue Fantasy Versus (Round 1 pools): 1am
Tekken 7 (Round 1 pools): 9am
Stage 4
Mortal Kombat 11 Ultimate (Round 1 pools – Top 24): 1am
7 August
Main Stage
Mortal Kombat 11 Ultimate Top 8: 1am
Granblue Fantasy: Versus Top 8: 5am
Dragon Ball FighterZ Top 8: 11am
Stage 2
Guilty Gear Strive (Round 1 Pools – Top 24): 1am
Stage 3
Tekken 7 (Round 1 pools – Top 48): 1am
Stage 4
Granblue Fantasy Versus (Round 2 pools-Top 24): 1am
MultiVersus (Top 32 – Finals): 5:30am
Stage 5
Street Fighter 5 (Round 1 pools to Top 48): 1am
Stage 6
KOF XV (Round 1 pools): 1am
Dragon Ball FighterZ (Round 2 pools – Top 24): 5am
Stage 7
KOF XV (Round 1 pools – Top 48): 1am
8 August
The King of Fighters XV Top 8: 1am
Tekken 7 Top 8: 5am
Street Fighter 5 Top 8: 8am
Guilty Gear Strive Top 8: 11am
---
Results
Guilty Gear Strive
1. RZR| UMISHO (Happy Chaos)
2. ANKAA| Slash (May)
3. TSM| Leffen (Zato-1)
4. Moist| Hotashi (Nagoriyuki)
5. Daru_I-No (I-No)
5. PepperySplash (Zato-1)
7. MI| TempestNYC (Leo)
7. Bean (Chipp)
Street Fighter 5
1. HB| Kawano (Kolin)
2. iDom (Laura, Poison)
3. RB| Gachikun (Rashid)
4. Rohto| Tokido (Urien, Luke)
5. BST| Daigo Umehara (Guile)
5. UYU| Oil King (Rashid, Seth)
7. Mister Crimson (Dhalsim)
7. EMGG| Justakid (Juri)
Tekken 7
1. DRX| Knee (Feng)
2. FATE| Khan (Geese)
3. FATE|Arslan Ash (Zafina)
4. DH|JeonDDing (Julia, Eddy)
5. Super Akouma (Akuma)
5. KDF|Meo-IL (Geese)
7. Donuts|Pinya (Raven)
7. Donuts|Rangchu (Julia, Panda)
The King of Fighters XV
1. Brook| ZJZ (Kula, Krohnen, B. Jenet)
2. Brook| E.T. (Kula, B. Jenet, Krohnen)
3. XiaoHeyTW (Benimaru, Rock, Kyo)
4. KOR| Lacid (Meitenkun, Shermie, Ash)
5. AMTRS| Score (Yashiro, Chizuru, B. Jenet)
5. KR| Pako (Luong, Chizuru, Elisabeth)
7. SP| Mok (Kukri, B. Jenet, Krohnen)
7. SW| Seix mx (Kula, Chizuru, Kohnen)
Dragon Ball FighterZ
1. MBS| Wawa (Blue Gogeta, Vegito, Adult Gohan, & more)
2. Rise| Nitro (Lab Coat 21, Blue Goku, Android 21)
3. SLY| Yasha (Blue Gogeta, Vegito, Android 17)
4. Kayne (SS4 Gogeta, Lab Coat 21, Tien)
5. CAG| Fenrich (Blue Gogeta, Vegito, Lab Coat 21)
5. LegendaryyPred (Teen Gohan, Lab Coat 21, Android 21)
7. Zane (Fused Zamasu, Lab Coat 21, Beerus)
7. GIA| Shanks (Base Vegeta, Cell, Janemba)
Granblue Fantasy Versus
1. GS| Gamera (Djeeta, Vira, Zooey)
2. Tororo (Percival)
3. Tako. (Belial)
4. PGW| Ren (Charlotta, Avatar Belial)
5. WIZ| Dragoi (Belial, Avatar Belial)
5. Kamiki C (Beelzebub)
7. Shinku (Vira)
7. ZomBmu (Cagliostro)
MultiVersus
1. NAKAT (Wonder Woman) / CLG|VoiD (Tom & Jerry)
2. RoseJ (Velma) / mirrorman (Bugs)
3. Synume (Batman) / Leviathan (Shaggy)
4. T1FF4NY (Velma) / Stahly (Superman)
5. U (Velma) / Oopstier (Superman)
5. Rexehh (Bugs) / Cosolix (Velma)
7. Zage (Velma) / Courage (Taz)
7. 2eZ (Velma) / Blaizzy (Bugs)
Skullgirls: 2nd Encore
1. EG| SonicFox (Ms. Fortune, Annie, Robo-Fortune)
2. EG| Dekillsage (Filia, Big Band, Annie)
3. Yesu| PenPen (Ms. Fortune, Big Band, Annie| Ms. Fortune, Robo-Fortune, Annie)
4. RW| Cloud (Valentine, Cerebella, Double)
5. DSKV| LazyBakeOven (Ms. Fortune, Eliza)
5. Wingzero (Filia)
7. Dudeguy M.B. (Beowulf)
7. Stuff (Painwheel, Robo-Fortune, Cerebella)
Melty Blood Type Lumina
1. Jing (Hisui)
2. EMGG|Masoma (Vlov Arkhangel)
3. Kiri (Noel)
3. Kiri (Noel)
4. ScrawtVermillion (Mario Gallo Bestino)
5. SOBASABA| Uncle_akkey (Shiki Tohno)
5. ul (Shiki Tohno)
7. Safe (Vlov Arkhangel)
7. MSGK|Lunar (Dead Apostle Noel)
Mortal Kombat 11
1. T7G| ScorpionProcs (Fujin, Kabal, Kung Lao, Liu Kang)
2. Rewind (Kano, Kotal Kahn, Liu Kang)
3. T7G| Nicolas (Kabal, Fujin, Kung Lao)
4. A F0xy Grampa (Robocop, Sub-Zero, Kitana, Nightwolf)
5. EG| SonicFox (Joker, Cassie Cage, Robocop, Shang Tsung)
5. Han Rashid (Fujin)
7. CGL| KingGambler (Sub-Zero)
7. Venon| KillerXinok (Spawn)