Gigabash is out now and is a treat for kaiju fans, tokusatsu aficionados, and fighting game/brawler connoisseurs. It's a heckuva treat if you like party games, multiplayer fighters with easy controls, and monster movies in general.
Just like the Hollow Earth in the game, there are a few secrets to uncover in Gigabash, most notably its roster. There are three unlockable characters in the game you should take note; here's how you can unlock them.
Rawa
A Godzilla-looking Titan with a fast charge attack and some decent footsie tools like his dash attack tail swipe. Has a Decimate block attack that has armour, but can also deal big radius damage at the cost of its health. It even has an Atomic Breath Ultimate attack just like its inspiration, and is just as devastating.
How To Unlock: Complete Gorogong's Story Mode. He's the first-ever Titan you play in the single-player mode.
Zyva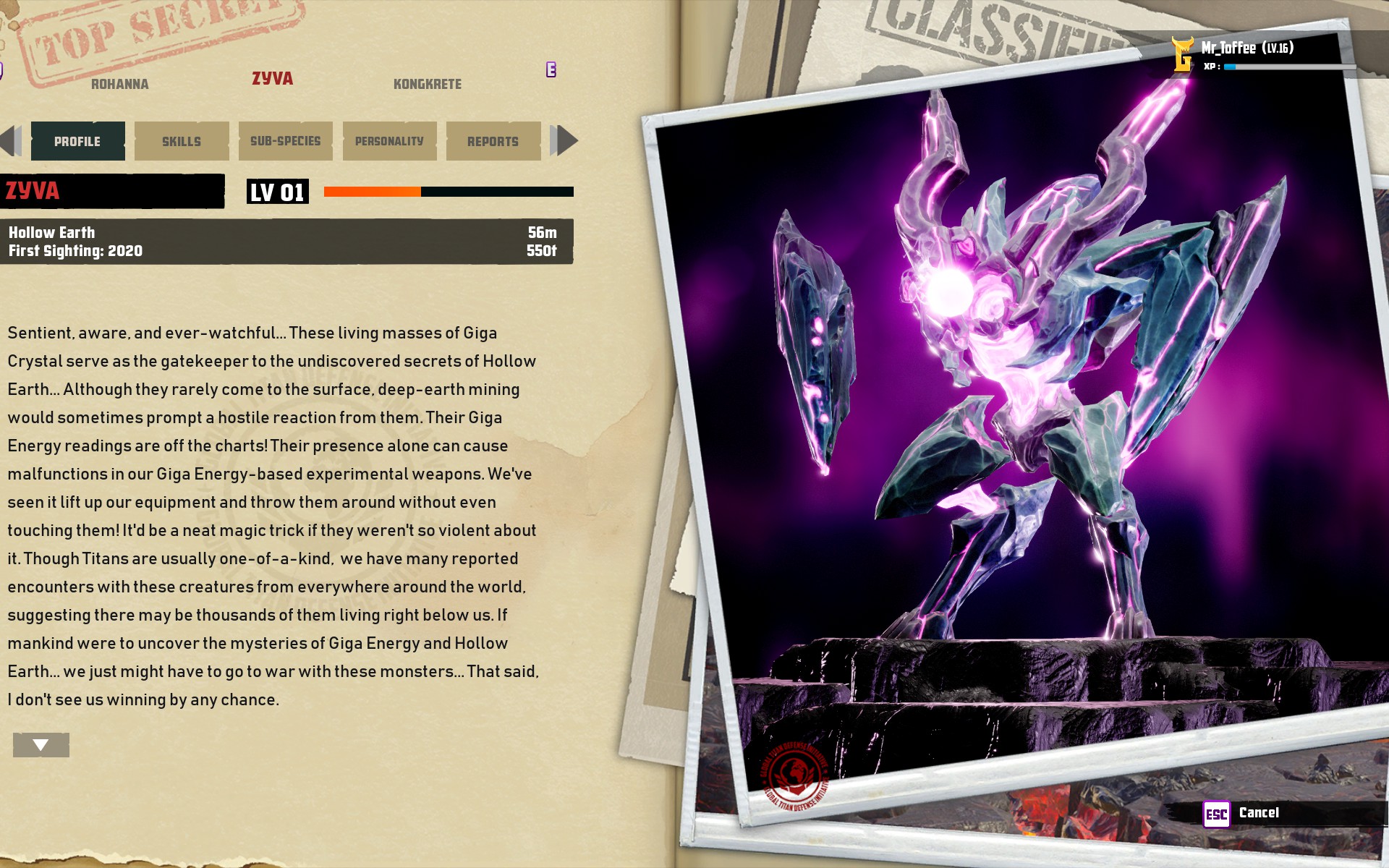 A mid-ranged focused rock titan with telekinesis. Can shoot out slow projectiles too. Not really good up-close but has at least one anti-air up its sleeve that shoots out projectiles at a set location. Its jumping X attack is good for keeping unsuspecting grounded opponents away from Zyva.
How To Unlock: Finish Pipijuras' Story Mode.
Kongkrete
A sentient building hell-bent on revenge. Can blend in with the buildings by standing still. Has quick attacks and can spit out fast projectiles, but needs to move around moreso than usual.
How To Unlock: Finish Woolley and Thundatross' Story Modes. If that doesn't work, get your player level past 10.
Story Mode Walkthrough