With Overwatch 2 releasing in just a couple of days you may be wondering what new faces we'll be seeing going into the new game. The game will feature a mixture of returning characters and new faces. As content will be shared across Overwatch 1 and 2, all of the original Overwatch characters will be on the roster. They will be joined by new heroes at launch, with more coming as part of the new Overwatch 2 seasons.
There will be three new characters introduced at launch, with one of them being unlockable through the Season Battle Pass. The sequel is expected to feature nine week-long seasons and Blizzard has stated that they plan on introducing a new hero every other season. So we can expect to see a new hero join the ranks roughly every eighteen weeks.
In contrast to the original game, where all heroes were available right from the get-go, you will now have to unlock future Overwatch 2 heroes from Season Battle Pass. The characters will obviously be on the free track, and we will see the first instance of this with the new support hero Kiriko who is obtainable at rank 55 of the Season 1 Battle Pass. Now that's out the way, here's everything we know about the new Overwatch 2 heroes.
New Heroes
Sojourn (DPS)
Junker Queen (Tank)
Kiriko (Support)
Sojourn – DPS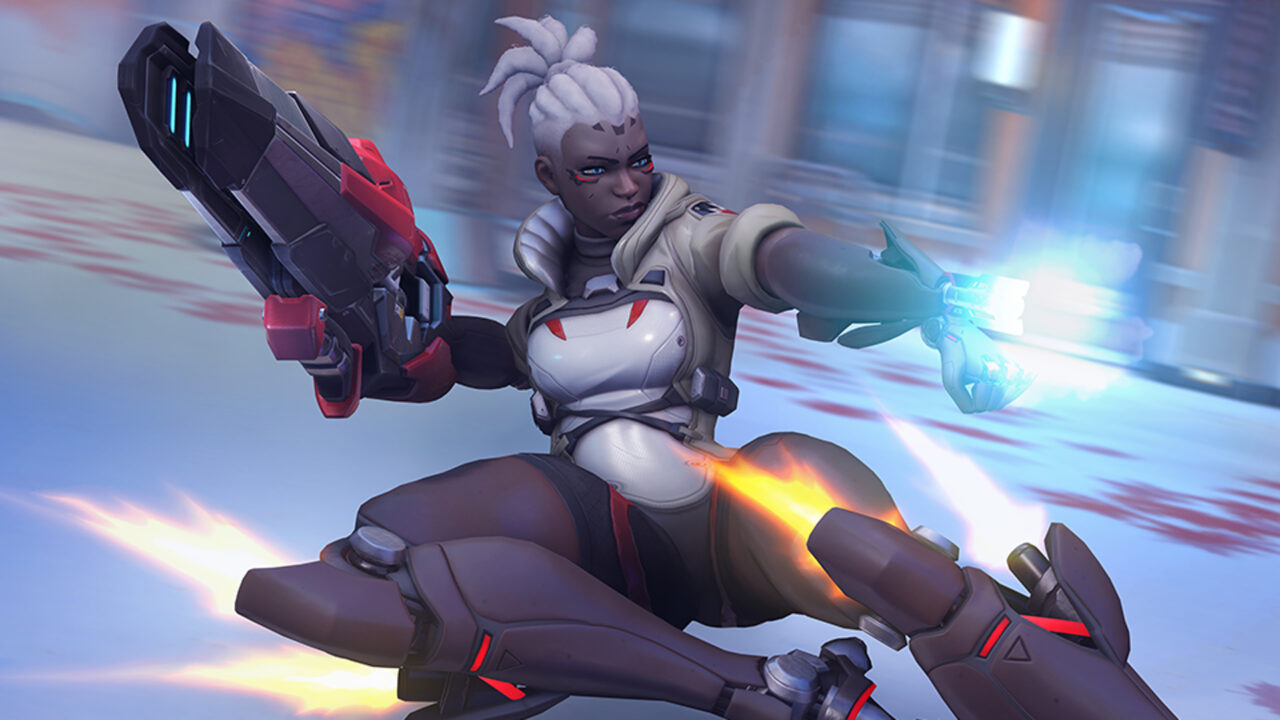 First revealed with the launch of the Overwatch 2 beta, Sojourn is a lethal DPS hero who uses her rapid-fire projectile main weapon to charge up a deadly hitscan Railgun attack that can one-shot kill some opponents with a well-placed charged headshot.
Her power-slide gives her quick repositioning potential and can be chained into a super jump for extra mobility, and her Disruptor Shot slows and damages enemies caught in its field of effect. Her ultimate, Overclock, rapidly charges up her Railgun for repeated high-damage blasts that can decimate an enemy team in seconds.
Widowmaker and Soldier: 76 mains might want to consider giving Sojourn a shot as her mechanics are pretty similar.
Junker Queen – Tank
Unveiled not too long ago, Junker Queen will be the third Australian character to join the roster alongside Roadhog and Junkrat. Her playstyle encourages those with an itch to brawl as her passive—similar to Reaper's—allows her to heal herself by inflicting wounds on her foes that cause damage over time.
Junker Queen's Scattergun is deadly up-close, and her quick melee uses her Jagged Blade to wound enemies. Alternatively, she can throw it out and pull it back to yank opponents closer, where she can slam them with her hard-hitting Carnage axe for heavy damage.
Junker Queen's other ability, Commanding Shout gives her nearby allies a big temporary health and movement speed buff. Her ultimate, Rampage, charges forward through enemies, damaging and wounding any opponents it hits and placing an anti-heal debuff on them to allow you to finish the job with ease.
We're still unclear as to how non-shield tanks will play in the new meta. But by the looks of it, she has a lot of outplay potential, so if you're creative enough then you may have a blast playing her.
Kiriko – Support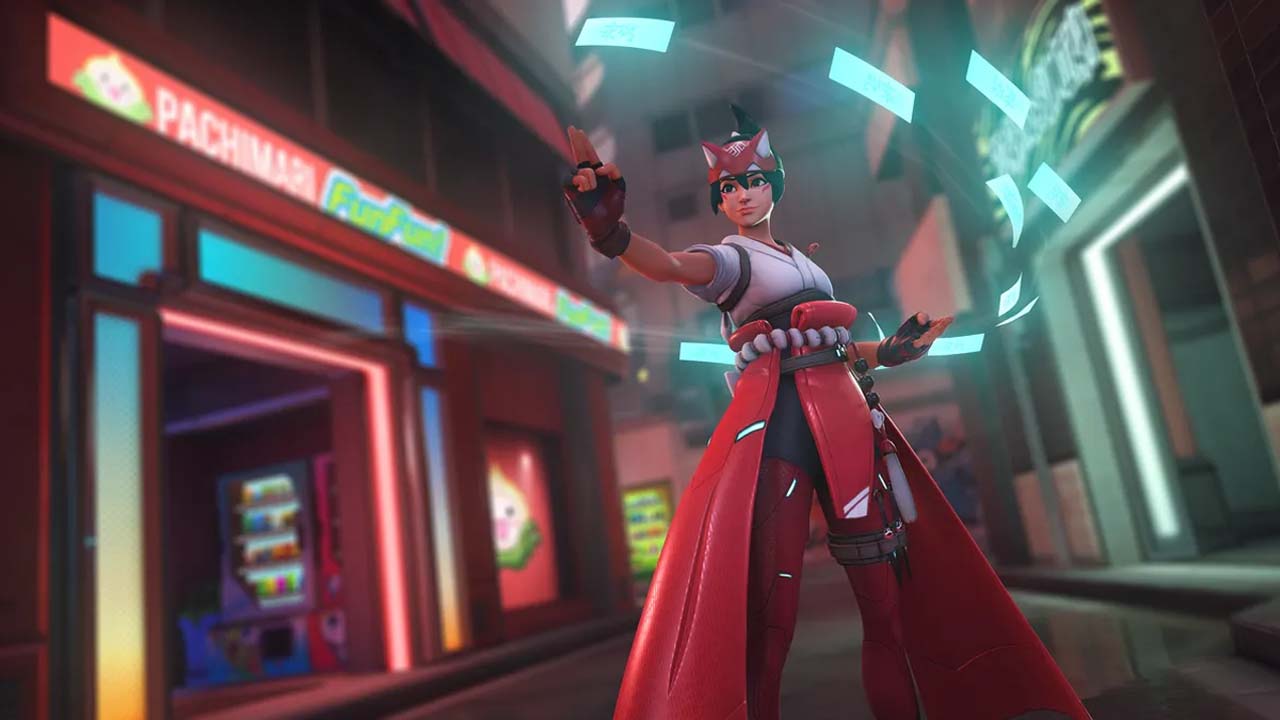 The final hero announced prior to the release of Overwatch 2, Kiriko is a supportive ninja who can teleport to allies—even through walls—and throw out Healing Ofuda talismans that will seek out teammates or apply a Protection Suzu that makes an ally briefly invulnerable and cleanses them of all negative effects. Yes, this means that it can negate the likes of Sombra's Hack, Ana's Biotic Grenade and Sleep Dart and Mei's Blizzard.
Kiriko's primary fire allows her to throw Kunai which doesn't deal much base damage but has a massive 3x headshot multiplier that can allow her to catch enemies by surprise and burst them down. Her ultimate, Kitsune Rush, sends Kiriko's fox spirit dashing forward, accelerating the movement speed, attack speed, and ability cooldowns for all friendly heroes following in its path.
With her being the third Japanese character, there will of course be comparisons to Genji and Hanzo. Although she may be a support, it seems that she will play a lot like Zenyatta in the sense that she's a support with an extremely high damage potential.
And there you have it, all the new Overwatch 2 heroes we've come across so far, now you'll be able to get a head start with these new heroes.
Related