There's a bit of the old Valkyrie Profile DNA laced within Square Enix's and developer Soleil's latest action RPG effort. Dubbed Valkyrie Elysium, the action title pits you as a new Valkyrie on the job to sort out affairs and monster problems in Midgard (Norse, not FFVII) while commanding a small group of Einherjars (dead warriors) as support.
It sounds like what you would expect from an action RPG title using a legacy RPG brand, and you're not far off. And surprisingly? It ain't half bad; at least, the first hour of it all.
Norse By Norsewest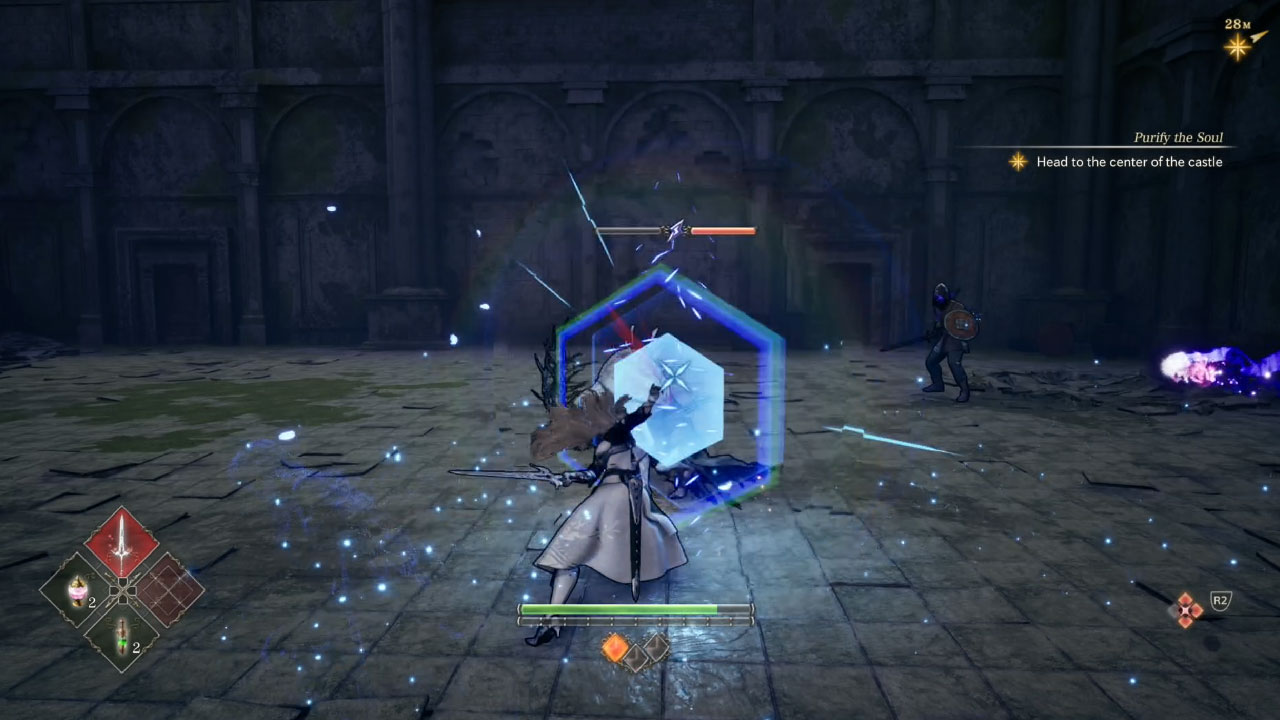 Unlike Valkyrie Profile and its sequels/spin-offs, Valkyrie Elysium's conflict resolution is all in real-time and action-based. You have your light and heavy attacks you can chain for combos and also knock enemies down with, along with aerial attacks and a ground slam from below. You also have Divine Arts that let you perform special Elemental-laced moves like a Thunder Strike or a Flame Spear, as well as the Einherjar summon button. Hold R2 and the assigned face button on your PS5/PS4 controller and out the warrior goes, attacking targets for a limited time. You can also equip the same Element your Einherjar (or switch between them if more than one are out in the field) so that you can double down on enemy Elemental weaknesses.
See, if you wail on enemies with one Element they're weak at, they end up in Crash (or stun) mode, meaning they're inactive and ripe for combos and punishes. This is important because having a high combo number on your end means you generate resources for special moves and summons. You need Divine Energy for your kit which is generated from attacks and combos.
Killing enemies in style and efficiently means more experience points and crystals you can use to buff up your Valkyrie and her weapons/skills, as well as her skill tree which gives you access to parries, double jumps, and all sorts of offensive and defensive options. As far as gameplay goes, Valkyrie Elysium seems to check most of the standard boxes to keep player interests ongoing, with some sidequests thrown in and a slew of enemy variety from archers to giant dragons with breakable body parts.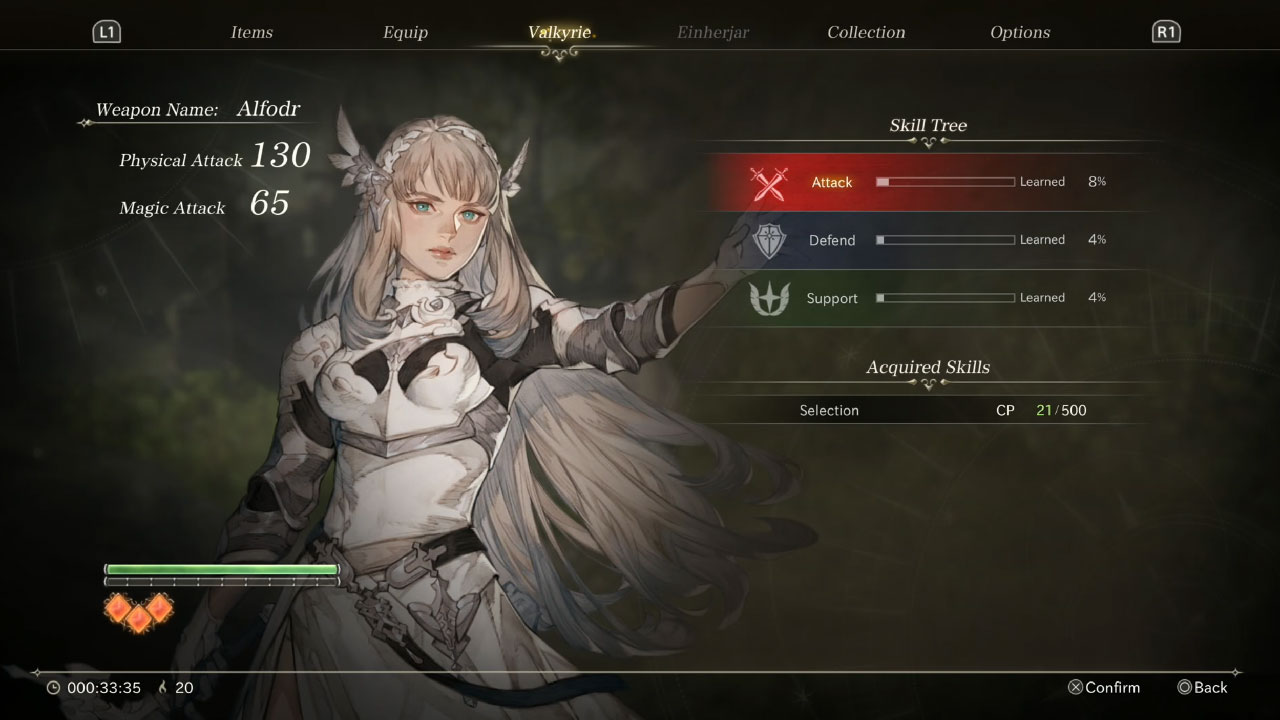 Story-wise, the game's plot takes place during the Ragnarok prep work in the Valkyrie Profile series. Or maybe not; the game's intro and Odin's quest-giving dialogue seem to allude that this game might be a reboot of the franchise. Heck, your main protagonist Valkyrie doesn't even have an assigned name like Lenneth or Silmeria. Still, it'll be interesting to see where Square Enix and Soleil will take this, given the franchise's dormancy.
Maiden In Heaven
As someone who has played both Valkyrie Profile and its sequel back in the late 90s and mid-2000s on PlayStation consoles, I do think the new game's lore is lacking and whatever that is available is just vaguely told. I do miss having some Einherjar backstories being told in a short-but-bittersweet fashion, as well as an overarching narrative dealing with the Norse gods' conspiracies and the humans/sorcerers involved in it somehow. Essentially, the good stuff that made Valkyrie Profile and Valkyrie Profile: Silmeria stand out apart from its amazing turn-based input-savvy combat mechanics.
This clean slate on things might be well and good, but to have the Valkyrie name being used in a slightly decent action RPG template is just the publishers playing it safe. Granted, it's got promise and the final product may wow even jaded RPG veterans like myself, but it'll be great if there's some promise of the old Valkyrie Profile structure to tie it all together that isn't surface-level reference-pointing nonsense. It would be a huge waste of an epic series if it isn't.