By Alleef Ashaari|October 21, 2022|
The Football Manager 2023 Early Access Beta is now live on Steam and the Epic Games Store. Early Access on the Microsoft Store is expected to follow in the coming days.
Anyone who has pre-purchased Football Manager 2023 from a SEGA-approved digital retailer can log in to Steam or Epic and launch the game directly from their library, right now. If you've not already pre-purchased, it's not too late to get involved – anyone who pre-purchases Football Manager 2023 on PC and Mac from a participating digital retailer between now and the game's full release on 8 November 2022 will net Early Access and 20% off.
The Early Access Beta is a near complete (but not quite final) version of the game, so players may encounter some bugs and issues during play. These can be reported directly to the Sports Interactive team via the 'Report Bug' button on the in-game sidebar. Online play is also enabled, but there will be no access to the Steam Workshop or either the pre-game or in-game editors until the game's full release on 8 November 2022.
FM23 provides new, intelligent ways for managers to make their mark and take their teams to higher levels this season. Managers will see their skills pushed to the limit by the most realistic AI managers yet, with an overhaul of their decision-making making them more intelligent, responsive and reflective of their real-life counterparts.
New player animations and role improvements combine to deliver the most authentic on-pitch action in series' history, backed up by tweaks to tactical instructions that mirror the terminology used in contemporary football. The new Squad Planner and Experience Matrix are at the heart of a Recruitment revamp that gives players more tools to make title-winning scouting and transfer decisions in every window.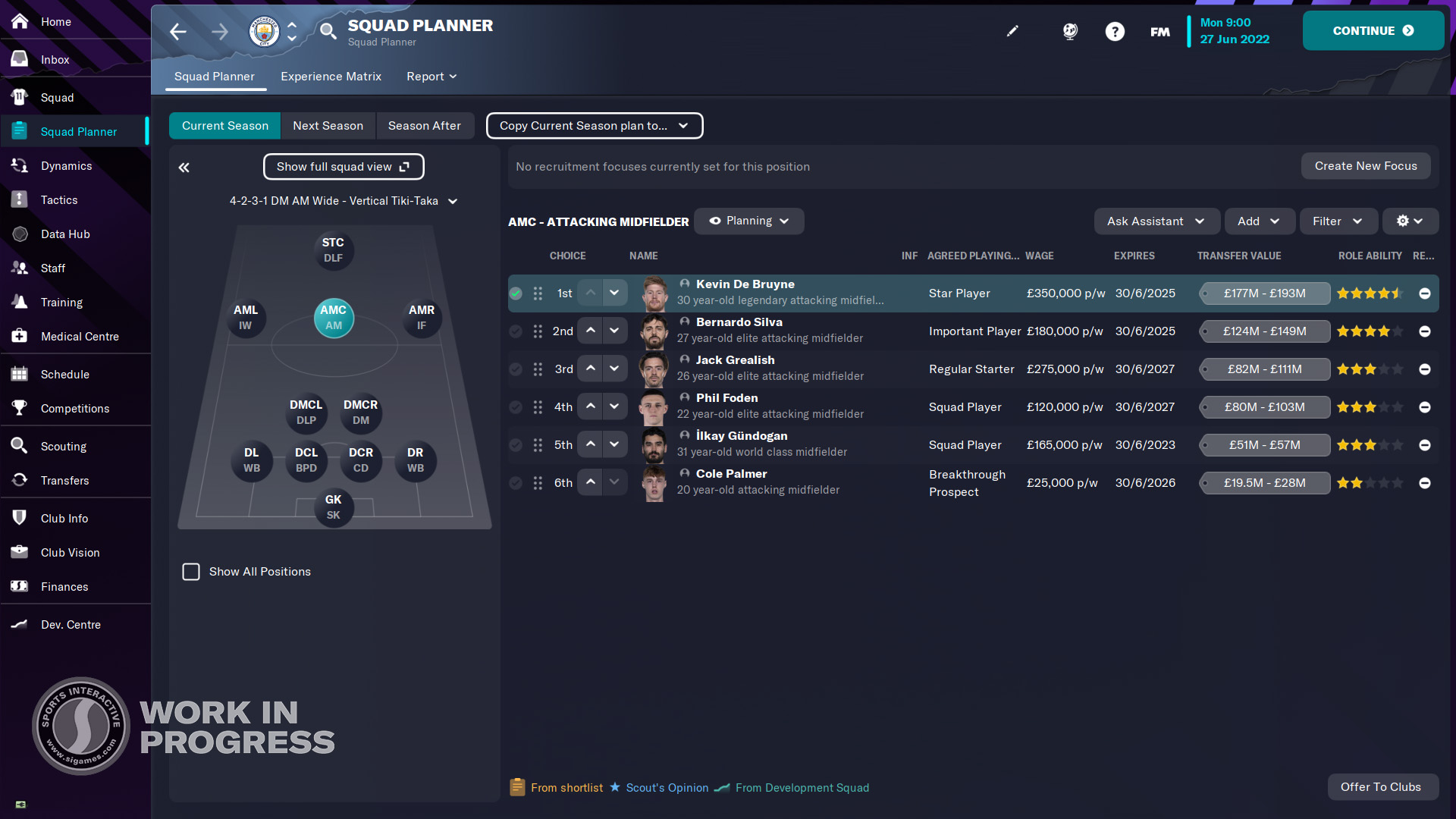 The importance of fans to the modern game is reflected in the new Supporter Confidence system, which shows a breakdown of every club's fanbase and the short, medium and long-term expectations of those supporters. Keeping both fans and the board happy will be essential to ensuring a bright future in the digital dugout.
Licensing of the UEFA Club Competitions for the first time gives managers a greater sense of occasion, while those successes will now be more shareable thanks to the introduction of the Dynamic Manager Timeline. Single-player careers started on the FM23 Early Access Beta can be carried across to the full game.
Football Manager 2023 is set to fully launch on PC, Xbox One, Xbox Series X/S, PS5, Nintendo Switch, Android and iOS on 8 November 2022.
Related