Genshin Impact 3.2 Update Brings In Nahida Gameplay & Scaramouche Mecha Boss Fight
HoYoverse has something for Genshin Impact fans in the upcoming 3.2 update, be it fans of Dendro lolis or boss fights.
New Characters & Boss Battle
The next 3.2 update, which is scheduled for this 2nd November, will bring in Nahida as a new gacha character; she's a prominent character in the game's Sumeru story arc. The Dendro Elemental character is a child who casts a lot of wicked yet adorable spells. Her Elemental Burst releases a special veil that will buff up other character's elemental skills and bursts. So she's pretty much a great support character who'll make the Dendro element worth maining.
The other character is Layla, a sleepy astrologist. She is a Cryo sword user who is more powerful when sleepwalking and can summon stars while shielding herself with a makeshift barrier.
Nahida will be the first gacha characters in the 2nd November banner, while Layla will be in the next gacha banner at a later date.
The 3.2 update will also bring in a new Archon Quest, featuring Scaramouche as a boss dubbed the Balladeer. He basically turns into a giant multi-armed robot with sweeping arm attacks with Elemental properties and laser fire. He'll definitely be a challenge for Travellers everywhere.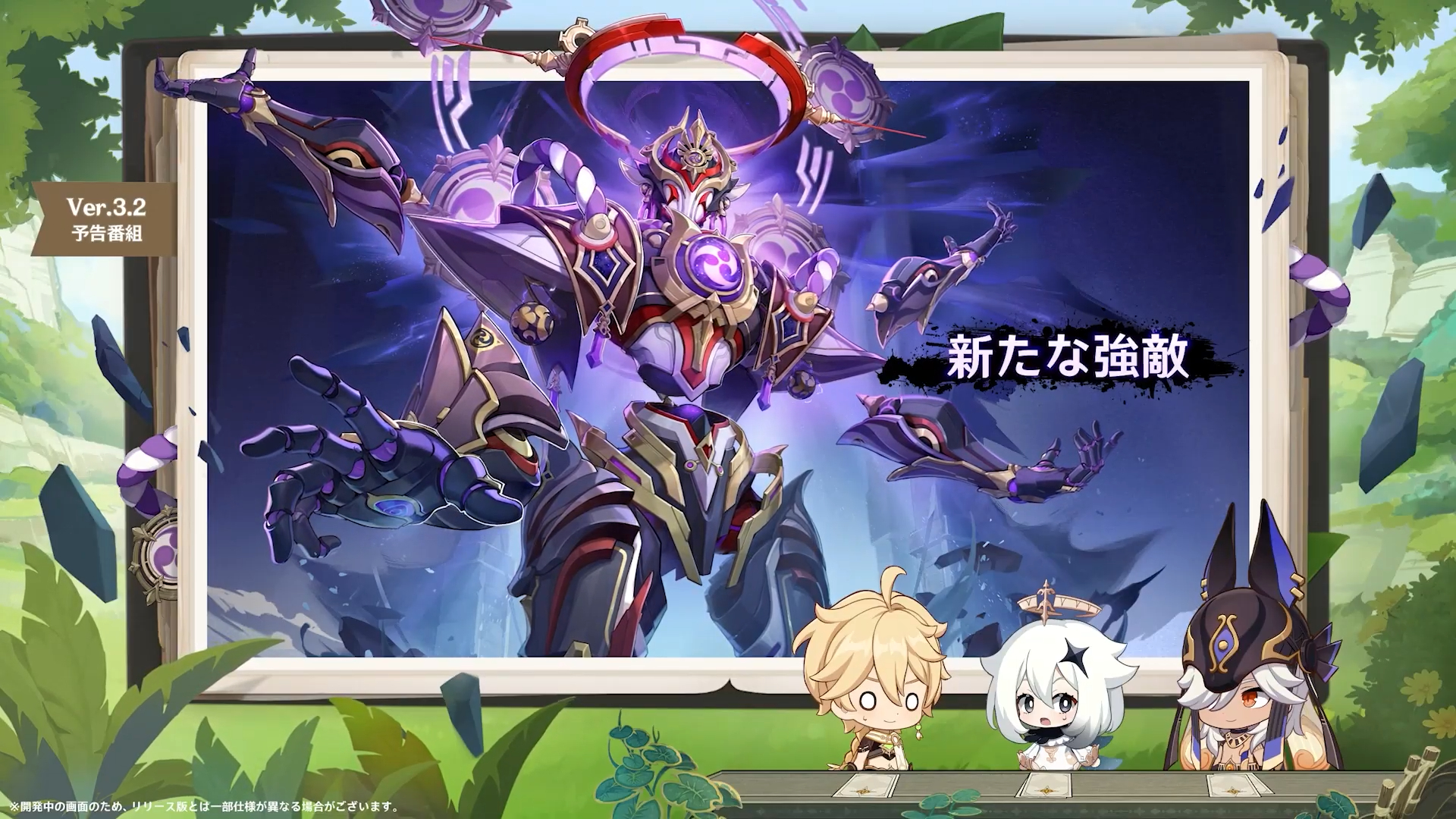 New Events
Genshin Impact 3.2 will introduce the Fabulous Fungus Frenzy sidequest, where you hunt down and capture fungi all across Sumeru and use them as pets, pitting them in cockfight-like contests and mixing them to make better versions of the ones you captured. Gotta find 'em all!
There's also a Outside The Canvas, Inside The Lens sidequest where you use the Sumeru Kamera to capture more pictures of the landscape for points and rewards. Last but not lease is the Hypostatic Symphony: Dissonant Verse where you use the powers of Dissonance within these new Domains to fight a slew of amped-up Hypostases.
Redemption Code
What would a Genshin Impact 3.2 livestream be without a slew of redemption codes? Here they are:
6SP942Z3XVWH
KS6QL3YJFCWM
GS6RLKGKWUER
Related