Platform(s): PC, Xbox Series X/S
Genre: First-Person, PvE, Co-Op Shooter, Hack And Slash
Developed by Fatshark, Warhammer 40,000 Darktide, or Warhammer 40K Darktide, is a new online co-op action shooter game set in the gritty and dark Warhammer 40K universe. The best way to describe this game is probably Left 4 Dead in the Warhammer 40K universe, and after spending several hours in the closed beta, it's almost just as fun.
In Warhammer 40K Darktide, you begin playing by going through character creation and creating your convict – a reject who, by doing missions, will gain trust and climb the tower of respect built within the ranks of the Inquisition. Players decide the backstory of their convict and choose a look that matches it. When creating their first convict, the player can select between predetermined classes, backstory, and personality choices, which affect voice acting, specific customization options, perks, etc. These will also affect your character's dialogue and determine what they say during gameplay, including lots of banter lines and the like.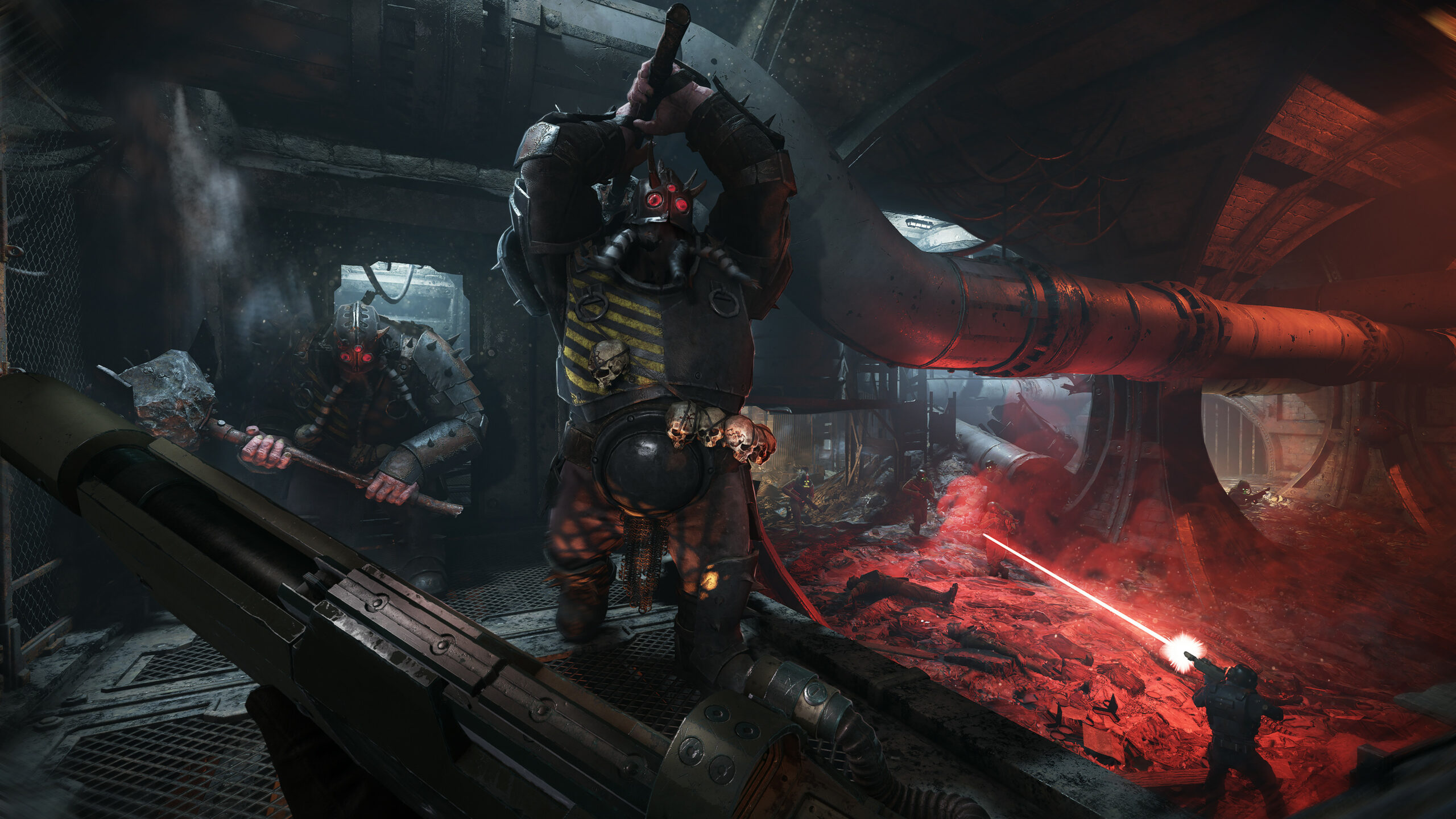 There were four classes available in the closed beta, including the Veteran [Male/Female], Zealot [Male/Female], Ogryn [Male – in the 40K lore, female Ogryns don't exist] and Psyker [Male/Female]. Each class has a personality that affects your character's development in the narrative, what cosmetics you can attain, and how they interact with teammates on their strike team. So, yeah, each class has their own unique weapons and skills/abilities, which I only managed to get a small taste of in the closed beta.
After creating your character, you get dropped into the main hub (The Mourningstar), where you get to pick your mission from the mission board. There were several types of missions, including Raid, Repair, and Assassination. Just like Left 4 Dead, the best thing about Warhammer 40K Darktide is that all the missions are set in atmospheric levels that are easy enough to navigate, and just like Left 4 Dead, things can get intense when suddenly a horde of enemies can descend on you at any time, which makes for an awesome time with your friends and allies.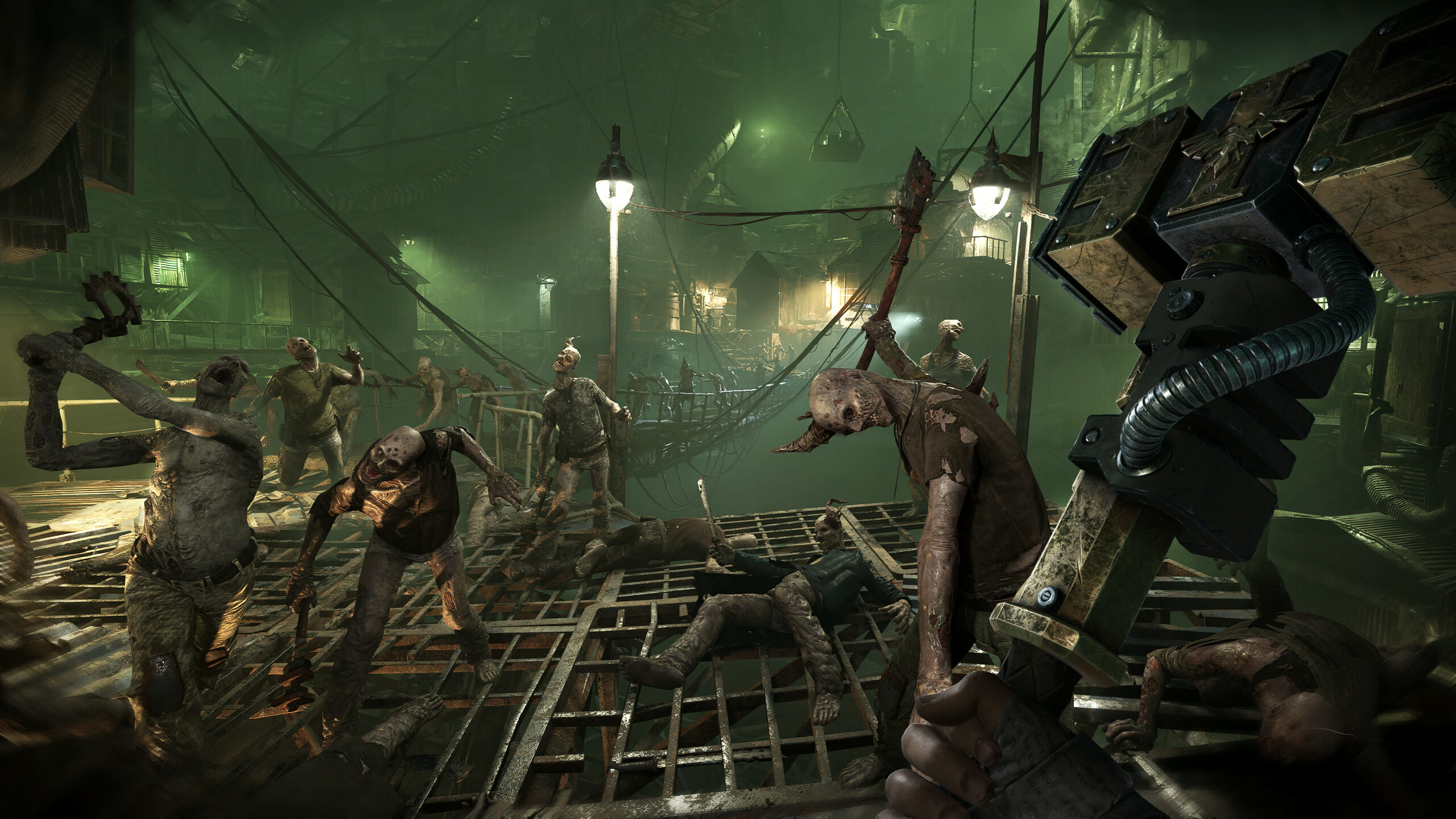 What makes Warhammer 40K Darktide so fun to play is its combat. The combat is best described as a mix between meaty melee and classic FPS. Each class can switch between melee and shooting at the click of a button, but what's impressive is that they both feel equally satisfying and punchy. That's no easy feat. Slicing and dicing enemies feel great, especially with the blood and gore, while the shooting feels punchy and solid; including basic weapons like the Lasgun (the game's version of an assault rifle).
I managed to play as each of the four classes and each of them has its own strengths and weaknesses. For example, the Veteran class is perhaps the most vanilla, and more for those used to shooting. Zealots are the fastest class, which is perfect for hit-and-run melee tactics. Ogryns are the best melee attackers in the game and are great at handling hordes. My favourite was the Psyker, who has psychic powers with an ability to literally use the Force to pop enemies' heads off in glorious bloody violence. They're also great for one-on-one damage dealing, as you can even pop the heads of larger and more powerful enemies.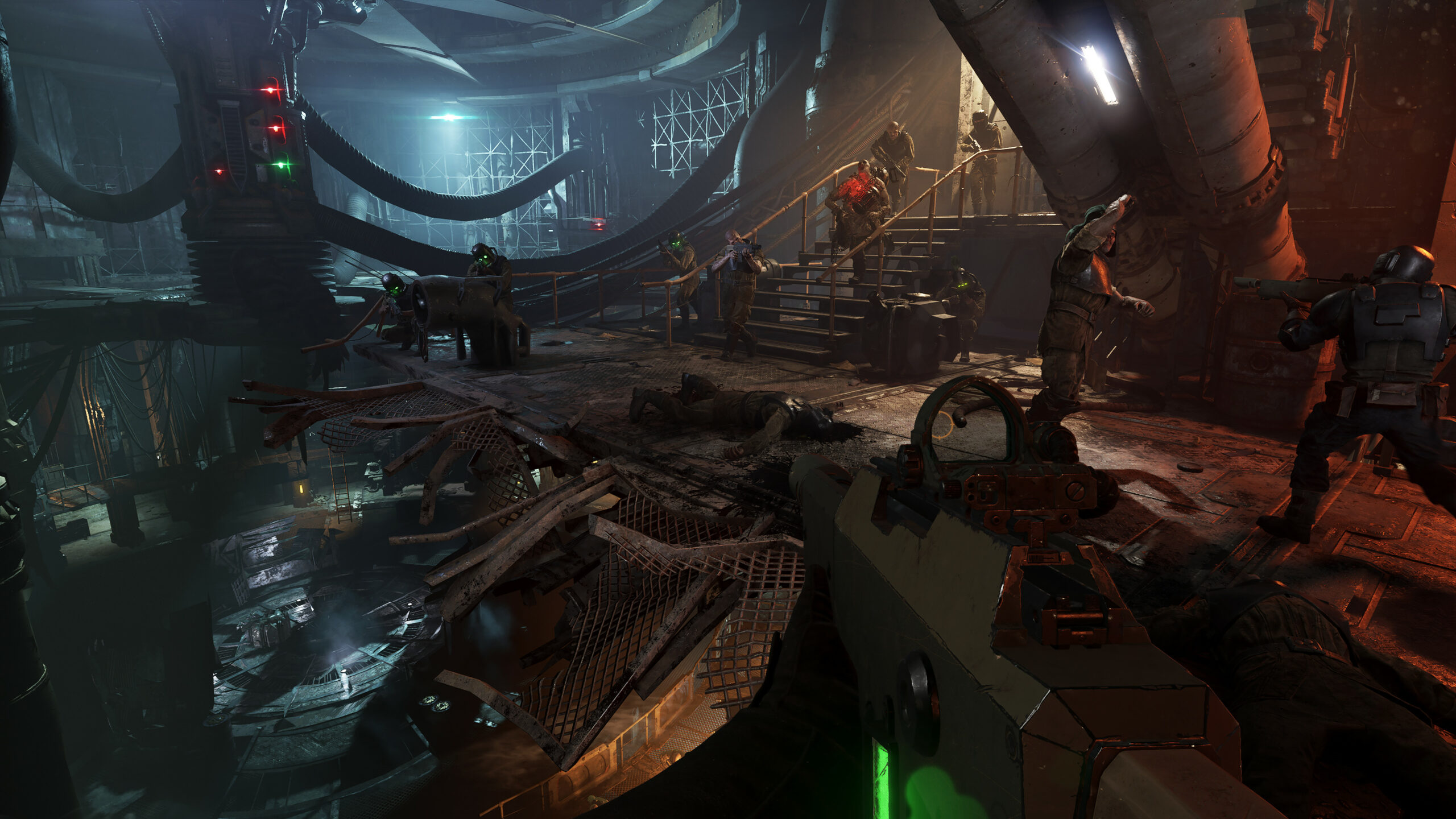 Overall, Warhammer 40K Darktide is a fun and great game so far. However, during the closed beta, I experienced several crashes and sudden disconnections. These aren't unexpected in a closed beta, but they happened frequently enough that I hope it won't be the case when the game fully launches. Otherwise, the game runs surprisingly well despite its amazing graphics and emphasis on action. Besides that, I only have a few qualms, such as the ammo feeling a bit too limited at times, the lack of a class indicator next to player portraits (some classes like Veterans and Zealots can look similar), and better optimization.
Even as someone who doesn't usually play online co-op games in his free time, I can see myself jumping into Warhammer 40K Darktide whenever I feel like I want to indulge in cathartic violence.
We were given access to the Warhammer 40,000 Darktide closed beta courtesy of Fatshark. Warhammer 40,000 Darktide launches on PC on 30 November 2022, with an Xbox Series X/S version in the works.
Related