Platform(s): PC (version reviewed), Xbox One, PlayStation 4
Genre: Sci-Fi Adventure
In the new and visually-arresting adventure game Somerville, brought to you by folks who worked on Limbo and Inside via a new studio named Jumpship, you play a father who is separated from his wife and kid in an alien invasion on Earth. It's up to you to get out of your cabin in the woods all the way to the city and to some semblance of civilization to find them, and perhaps some help along the way.
You also inherit an alien power from a dying alien warrior that emanates from your hand, which will help you solve certain cryptic alien puzzles that require you to break down red-and-black monoliths and barricades as long as you are holding a powered-up electrical/energy item like a lamp or a flare. You use the trigger buttons to shine some of that blue light energy to break it down. Later on, you'll get an alien powerup that hardens any liquified alien "goop" for puzzle-solving and progress-making. In terms of challenge, you'll definitely get your grey matter-tingling's worth as Somerville's puzzles are tricky but definitely has solutions staring in your face.
Space Jam
At times, you'll be using a crank for buckets and gates, and at other times you'll have to figure out where's the best spot to shine your light to destroy those pesky alien barricades blocking your way. Somerville also has chase sequences involving the not-so-friendly visitors from outer space, either in the form of a scary monstrosity or a giant beam of purple light that will beam you up to your doom. These bits require on-the-fly thinking and running; they definitely do add a bit of excitement right after an environmental brain teaser.
Just like its "predecessor" titles, Somerville's story may not be what it seems. What starts off as a heartfelt story of a dad trying to reunite with his loved ones ends up becoming a little bats*** insane in the second half of the game. Without going into spoilers, this Skylines-and-Close-Encounter-Of-The-Third-Kind storyline mashup makes a heckuva twist that may undervalue what's being advertised, but it is interesting, to say the least.
What isn't interesting and is damning is some of the graphical and immersion-breaking jank that's prevalent in the game. It's an indie game with a few people working on it, I get that. But some parts in the latter half just feel very jarring and not programmed properly, like disappearing babies and missing key frames of animation being replaced with assets that aren't supposed to be there. Thankfully, this isn't common, but it does deserve some mention.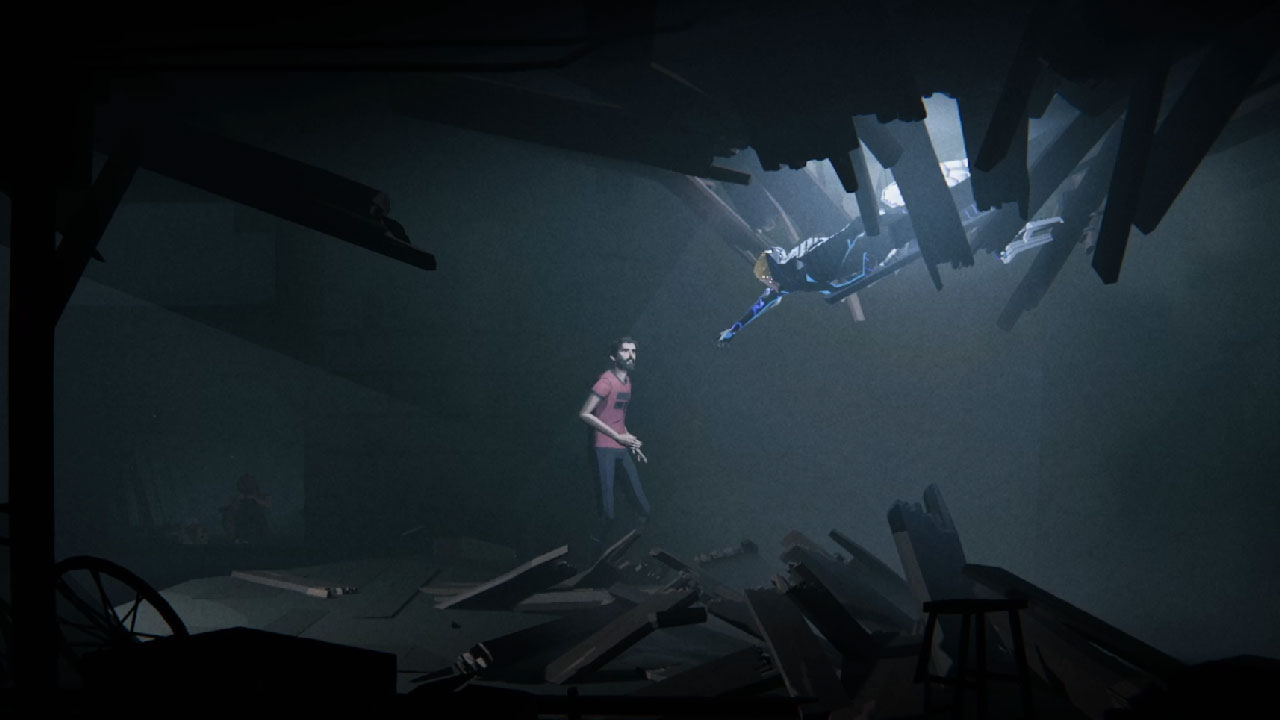 Somerville attempts to be the next Inside or Limbo, but with colour and a lot more scifi. It mostly succeeds, as some of its off-kilter segments, vistas and art style, conclusions, and developer choices will be seared in your mind for the remainder of 2022. I do hope this adventure game gets a bit more polished from a future update, because some of its graphical glitches can be immersion-breaking.
Final Score: 70/100
Related