A Space For The Unbound is out right now, and it's a lovely and relaxing adventure game set in 90s Indonesia, featuring a boy and a girl who has cosmic powers.
The whole game's vibe is relaxing, but it does get dramatic as the hours pass. You'll also come across a number of brain teaser puzzles and also use your red book to "spacedive" into people's minds and solve problems there. Here's a guide to some of them.
We'll do our best to not bring up plot points in the game and keep the guide as spoiler-free as possible.
Chapter 3: Student Gang Quiz
You can score a letter from a YOMAN sticker if you can answer the 5-series of questions from this high school group hanging behind the school drain area. Here are the answers:
Au
Hydrogen
Mercury
Hades
Metamorphosis
Chapter 3: Water Hose Puzzle
This requires you to put out fires in a woman's spacedive section. You will need to find handles, put them on specific pipes, and then turn them on to get the water running to either fill up a well or put out a fire.
Here's the diagram:
Spoiler-free puzzle solution:
-You should have two pipe handles you can detach and use at the start.
-Put one handle on 2 and one on 11. You will fill up a well that lets you collect a third handle.
-Put all the handles on 3, 8, and 10
Chapter 4: Karate Teacher Spacedive
In Chapter 4, you'll be in a situation where you need to open up portals to go back into different areas. In one instance, you'll need to unlock a safe in a karate teacher's spacedive session.
The safe has three digits; each digit is represented by the number of times an elbow attack, a kick, and a fist appears in a comic book.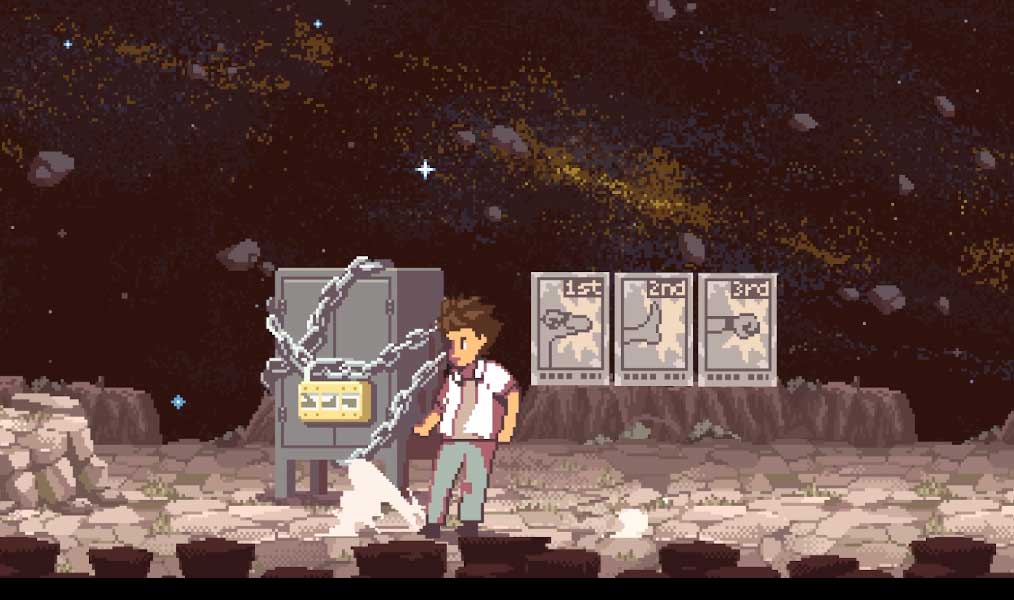 Where is this comic book? You have to head to a portal that will take you to a section where a kid is reading a comic next to a guy selling bootleg manga.
Talk to the boy; you'll get to read the manga. Count the number of times an elbow attack, a kick, and a fist appears in each of the pages and panels. Karate chops do not count.
Here's the combination:
Elbow: 3
Kick: 5
Punch: 7
Chapter 4: Math & Locker Puzzle
Later in the game, you'll need to head through a portal and go to your old school. You'll need to get a crucial item -a crowbar- from a safe in the library that's owned by a teacher named Niken. Unfortunately, you don't know what the combination is.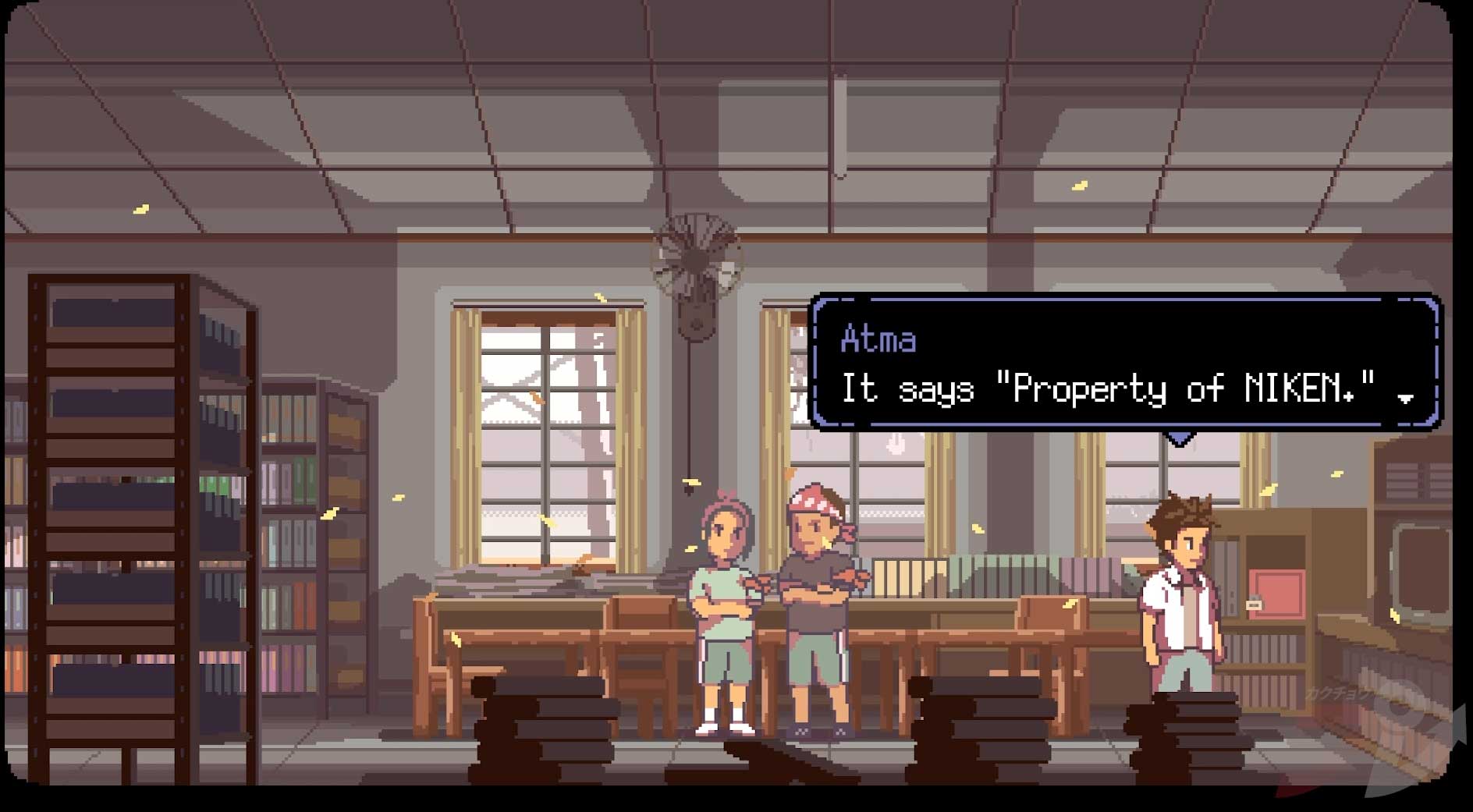 The answer can be found in a math quiz/puzzle that's scattered throughout the school. You will find the following equations:
3-3n=-i (go through a portal in your classroom, check the desk)
2k=3n (in your classroom, on the board)
11=2e + i (on a document in a garbage bin near your classroom)
n=4 (found at the back of the school; you need to help a guy move stuff to proceed)
As you can tell from the equation, you need to find out what number each letter represents. We already have "n=4", so all you need to do is use some math brainpower. Keep in mind that a letter next to a number denotes a multiplication.
3-3(4)=-9
2(6) = 3(4)
11=2(1)+9
The locker combination is actually spelling out Niken's name but using the aforementioned numbers in the equations. So NIKEN = 49614. Use the combination to open the safe to get the crowbar and proceed with the story.
Video Walkthrough
Here are the full video walkthroughs for A Space For The Unbound. Full spoilers ahead:
Chapter 1
Chapter 2
Chapter 3
Chapter 4
Chapter 5
Related