The second episode of the Nier Automata adaptation is finally showing off story bits not from the game, with its focal point being on the Machines. For those who played the game: there are some new scenes you may want to check out.
You'll see a bit of backstory and side stuff involving the Machines. You'll get to see how they're created in the Factory area (the first stage in the game and in the anime) with the game's most iconic overworld tune playing in the background. While some of the Machines are evil with red eyes, there are others who just want to read books and plant flowers, as highlighted by the peaceful ones with green eyes. The adorable part of the episode is when the big Machine teaches the little Machines the joy of growing flowers.
Interspersed in-between these bits are a history lesson in storybook art form narrated by who we assume is Pascal, the pacifist village robot you'll be seeing in future episodes. These bits only show up in 9S's gameplay playthrough, but they're brought in early in the anime series for added context and to highlight the Machine's backstory.
This new story bit also comes with an appearance of the Resistance group on Earth, who also have two pink-haired androids with healing powers. Fans of Nier will recognize the duo as Devola and Popola, who played a significant role in the series which we won't touch due to spoilers. Episode 2 introduces the Earth androids and their plight, as well as their counterattack against a rogue robot machine army with explosives.
Where are 2B and 9S? Well, they needed to get some debriefing done at the Yorha command centre helmed by Commander White. They ended up saving the Earth android Resistance army in the nick of time. So now the group of 2B and 9S are going to get to know the Resistance in the next episode, checking out the camp and helping them out with an imminent threat that's teased at the end of the episode.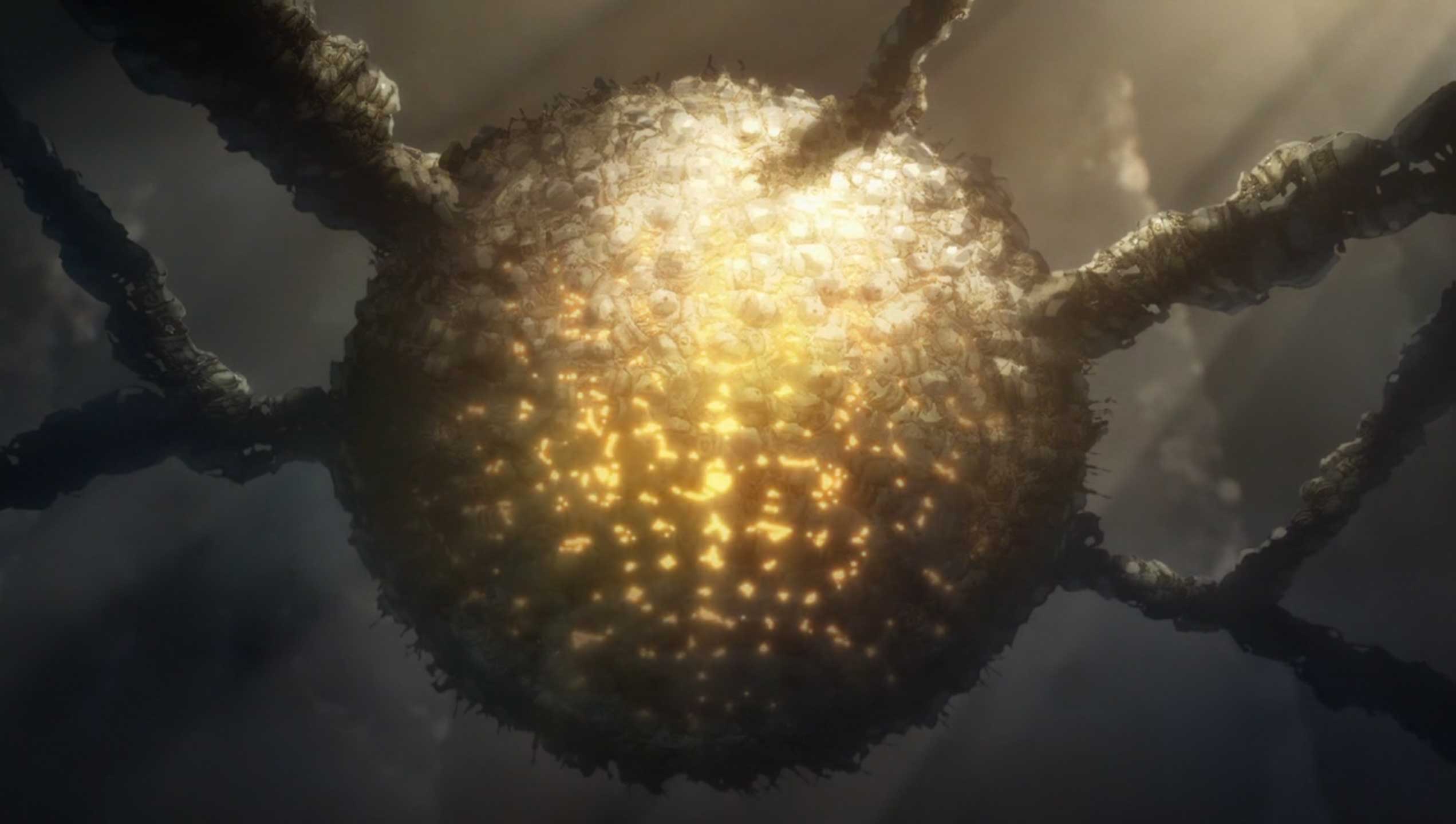 And we also get to see one of the joke endings using puppet versions of 2B and 9S: in Episode 2, we see the one where you remove your OS, resulting in a game over. All in all, Episode 2 shows off that not all is what it seems with The Machines, with our black-clad android heroes finding that out in subsequent episodes.
Oh, and in case you're wondering: yes, this screencap below is indeed the library in Nier Replicant.