By Alleef Ashaari|January 19, 2023|
Tchia was originally announced back in 2020 during The Game Awards from Awaceb, a developer from New Caledonia, an island located in the Pacific Ocean. Courtesy of publisher Kepler Interactive, I spent some time with a demo for the survival adventure title. What is Tchia? Well, it's essentially an open-world sandbox adventure game set on the islands of New Caledonia.
There's no real straightforward combat like in other games, but the beauty and meat of the game lies in its exploration and traversing the tropical paradise. It's a game where simply exploring can feel cathartic, even if you're not really on the way to completing any specific objective. See a bird? You can possess it. Want to catch a crab? You can do that, all while immersed in New Caledonian culture.
The Tchia demo takes place several hours into the game and drops me into its open world. There's a lot of freedom in traversal, as players can climb, glide, swim, and sail their boat around beautiful tropical islands, as well as use Tchia's special ability to take control of any animal or object they can find, and even jam on their fully playable Ukulele.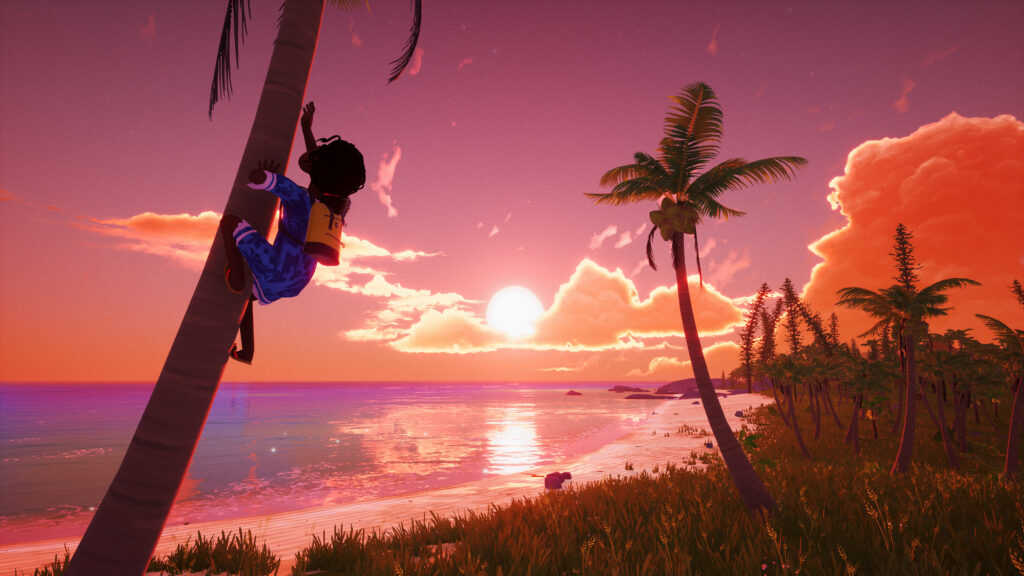 I was only able to explore a small part of the open world, but when I checked the world map, it's pretty big. Exploration is best when you can glide and possess animals like birds. However, walking feels a bit monotonous and slow. Soul jumping is one of Tchia's special abilities, which lets you take control of any object or animal that they can find in the open world. They're not only used for getting to places faster, but the animals also have special abilities. For example, you can Soul Jump into a dog and it can dig to unearth buried treasure.
What's funniest is when I possess birds and their special ability is to poop. You read that right. I can be a bird and poop everywhere. That best encapsulates my time with Tchia. The game is fun because of how relaxing it is. There's no sense of urgency, but that's good. It's cathartic to simply explore the islands, with a vibe that makes stress melt away.
The game also has lots of mini-games and side activities, like stacking rocks (similar to that same minigame from Assassin's Creed Valhalla), rhythm-based games that involve playing the Ukelele, sculpting wood, and clearing out enemy camps with simple mechanics (since there's no traditional combat in the game per se). There are a lot of things to do besides just exploring and possessing animals. In addition, you can customize Tchia (the protagonist) with different clothing and accessories.
I'm looking forward to exploring more in the full game. Tchia is slated to launch for the PS4, PS5 and PC via Epic Games Store sometime in spring 2023.
Related